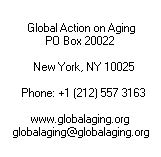 Health: United States
Archives 2005


HEALTHCARE COVERAGE

Medicare/Medicaid | Private Insurance/Other
Medicare Plan Designs May Deter Sick Patients, Analysis Says (December 30, 2005)
Americans who use "specialty" drugs for diseases such as multiple sclerosis, AIDS and anemia may have to pay thousands of dollars more a year under new Medicare drug plans that begin Jan. 1, according to an analysis by health consulting firm Avalere Health LLC. ``It is a way to ensure some plans attract healthier people,'' said Dan Mendelson, president of Washington-based Avalere. Senior citizens, whose drugs are also very expensive and who may require these "specialty" drugs, find the plans very confusing. As a matter of fact, "these formularies are more stringent than what you see in the private sector," Mendelson adds.

The Long-Term Care Conundrum (December 19, 2005)
Aging is leading the US government to reconsider the way health care is provided to senior and disabled citizens. Though Medicare covers short-term illnesses of older persons, this editorial says that it does not properly cover long-term care and thus leaves this mission, by default, to Medicaid while Congress is trying to reduce the number of its eligible people. "As long as the federal government avoids tackling the long-term care problem head on, it should at least be leading the effort to create a patchwork of mini-solutions," says the editorialist.
Health and Education Measure Narrowly Approved by House (December 15, 2005)
The US House narrowly passed a sweeping budget bill that cuts several key social welfare programs that impact older Americans. The education and health budget bill is $1.5 billion less than last year's version. Medicaid, low-income heating assistance, Meals on Wheels and Medicare doctors' reimbursement rates were on the chopping block. The Senate still needs to act on the terms of the budget passed through the House, but does not need to do so before the holiday recess. Let your federal legislators know what you think about these cuts.

AMA Makes New Demand on Medicare Payments (December 7, 2005)
The American Medical Association (AMA) has told Congress to stop reducing Medicare reimbursement rates for doctors. The AMA says its members will oppose any legislation that would tie Medicare reimbursement rates to health care quality unless lawmakers halt the planned 4.4% reduction in doctor's payments.

Republicans Find They Have to Sell Drug Benefit Plan (December 5, 2005)
The new Medicare prescription drug program is caught in the crossfire of a partisan political debate. Proponents of the plan known as Medicare Part D, many of whom are Republicans, believe that private industry and market forces would better serve seniors by encouraging competition to increase quality and decrease costs. Those critical of the plan would rather see one single plan provided nationally through Medicare that allows the federal government to negotiate lower drug costs. This issue promises to be a political hot potato that both Democrats and Republicans are sure to focus on as each side courts voters in the upcoming election cycle.

Drugmakers Win Exemption in House Budget-Cutting Bill (November 30, 2005)
Pharmaceutical companies won a questionable victory in the budget negotiations on Capitol Hill. While lawmakers are struggling to cut billions of dollars from federal social service programs, drug manufacturers managed to secure a provision in the budget bill that exempts mental health drugs from initiatives aimed at curbing Medicaid costs. Budget provisions encourage Medicaid patients to seek cheaper treatment alternatives if doing so would not adversely impact an individual's health. However, the pharmaceutical lobby made sure drugs used to treat mental health ailments would not be subject to cost cutting efforts. This move could cost the federal government an additional $125 million in the next five years, and is projected to costs states substantially more as well. Drug company executives claim they want to protect patients by guaranteeing access to specific mental health drugs. But, is this more about profits than patient care?
Agency Uncovers Problems in Drug Discount Program (November 30, 2005)
A recent study released by the non-partisan Government Accountability Office (GAO) reveals that the government's pilot prescription drug discount card program was more confusing and costly than helpful to seniors seeking drugs at a lower price. The discount card plan was to serve as a precursor to the full-fledged prescription drug coverage plan to be offered by Medicare in 2006. The GAO says information regarding the discount program was often inaccurate and enrollment in the program was lower than expected due to widespread confusion. In addition, some private companies approved to offer the cards used Medicare funds to cover drugs that were not allowed by the government program. The discount card program and the new Medicare Part D drug coverage plan are structured in similar ways, as private companies administer both. Seniors are in trouble if Part D is nearly as costly or confusing as the discount card scheme turned out to be.
Former Bush Adviser Hubbard Calls Medicare Expansion 'Unwise' (November 29, 2005)
Medicare's new prescription drug benefit does not seem to please or benefit anyone. Democrats and Republicans alike have expressed concern about Medicare Part D. In a recent discussion with former Clinton Labor Secretary Robert Reich, R. Glenn Hubbard, former chairman of President Bush's Council of Economic Advisers, criticized Medicare's prescription drug plan. Hubbard characterized Medicare's expansion as "unwise," as the changes were not accompanied by fiscal reforms within Medicare or the health care sector. Former Secretary Reich said government spending on programs including Medicare could not be sustained in the long term if the Administration makes tax cuts for high income Americans permanent. Republican lawmakers frown upon Medicare Part D as an unnecessary expansion of the federal government, while their Democratic counterparts feel the plan lacks key components that would allow for lower drug prices. All the while, older Americans are overwhelmed by a complex web of private plans and premiums that could leave them paying more and receiving less.

In Medicare, A $170m Savings For Raytheon (November 28, 2005)
The Raytheon Corporation is one of many American companies that intend to use Medicare's new drug plan to help provide prescription coverage to retirees. The new Medicare law provides $71 billion in federal subsidies to employers over the next eight years in an effort to encourage continued prescription coverage for a company's retirees. However, some groups like Raytheon have decided to pass along the cost burden to Medicare by shifting retiree drug plans to Medicare Part B. Raytheon provides supplemental coverage to fill the "doughnut hole" or gap left in Medicare Part D. Is Medicare Part D creating a way for employers to help provide for their retirees or is it just another cost-saving strategy for business?

Insurers' Tactics in Marketing Drug Plan Draw Complaints (November 27, 2005)
Complaints over sales tactics for the new Medicare drug plan have started to flood the Center for Medicare and Medicaid Services (CMS). Concerned seniors and consumers have reported aggressive behavior, unsolicited door-to-door-sales and demands for personal financial information from representatives selling Medicare services. CMS distributed sales guidelines that allow for independent representatives to promote Medicare products. However, these rules have been hard to enforce as both states and the federal government have jurisdiction over administering Medicare Part D. Will seniors shy away from signing up for Medicare's drug plan to avoid confrontation with aggressive sales teams?

Medicare Makes Room for Medicine Chest (November 26, 2005)
Prescription drug costs are on the minds of most American seniors. Medicare's new prescription drug plan is complex. This article provides a user-friendly overview of how Part D works, whom it benefits, how much seniors spend on prescriptions and how thoughtful leaders view the program.

State, Local Officials Face Looming Health-Care Tab (November 23, 2005)
States will be making significant alterations due to new accounting changes that will force each state's government to recognize its long-term obligation to pay their retirees' health benefits. In past years, each government made promises that were not realistic for them to keep. Due to cutbacks in taxes and other issues, most states cannot afford to provide their retirees the benefits they are promised. Some of these changes will include, setting aside money annually, cutting health benefits, borrowing money, diverting tax dollars, etc. Because of these changes, there is still a lot of debate and disagreement within each state's government. For the first time the governments will have to announce publicly how much it would cost them each year to provide these benefits. The states will soon have to decide upon a compromise keeping in mind that the accounting changes will take effect starting July 1, 2007.

Drug Costs Run Free Under New York Medicaid (November 23, 2005)
The pharmaceutical lobby is not just hard at work in Washington. It has also turned its efforts to state legislators in New York to persuade them into upholding Medicaid regulations that benefit big drug companies and retailers. New York spends more than most other states to cover prescriptions for Medicaid recipients because the state has not implemented effective cost control measures. New York has typically paid for pricier brand name drugs and provided higher reimbursement fees to those who dispense prescriptions to those on Medicaid, two provisions that are supported by the pharmaceutical industry. Recently New York joined states such as Michigan and California by introducing a list of drugs that Medicaid will pay for. However, the list can be circumvented by a doctor. Medicaid may need to be more efficient in administering its drug provision, but does that mean low-income seniors lose out?
Aging Boomers Contribute to the Enormous Growth of the Home Healthcare Products Industry (November 23, 2005)
With a large, rapidly aging segment of the US population, home healthcare is becoming an alternative to nursing homes' rise in cost. In the past few years, not only have many home medical supplies become readily available at the consumer level, but prices have become quite competitive as well. While two years ago, people of 65 years old had 43% chance of spending some time in a nursing home, now the statistic is shifting.

Vexing Rollout of Drug Plan (November 16, 2005)
November 15 marked the first day American seniors could sign up for Medicare's new prescription drug plan. But, many are not in a hurry to enroll as the program is seen as confusing and possibly unnecessary for some. 60% of older Americans say they do not understand the plan, while 40% are not sure they will sign up at all. Academic experts suggest that local, state and federal government offices need to increase personnel to better provide individualized counseling about Medicare Part D to seniors.

Correcting "Medicare Overcare" Could Save $1.7 Billion over Five Years in Los Angeles Area Alone (November 16, 2005)
More care does not necessarily mean better health care, according to a recent study conducted at Dartmouth Medical School. The study evaluated health care systems in major metropolitan areas of California and concluded areas such as Los Angeles could save over $1 billion without reducing quality by implementing more efficient distribution of care. Currently, many hospitals in California have a greater volume of health care choices available. However, there does not seem to be a correlation between increased options and improved health care. Cost cutting reforms could include further restrictions on admitting patients to hospitals.

Eight Consumer Groups File Lawsuit on Behalf of Dual Eligibles (November 15, 2005)
Several advocacy organizations joined together to file a lawsuit against the US Secretary of Health and Human Services (HHS), Mike Leavitt. The defendants, including the Medicare Rights Center and the Coalition of Voluntary Mental Health Agencies, claim HHS has not done enough to guarantee prescription drug coverage for those who qualify for both Medicare and Medicaid known as dual eligables. There is great concern that thousands of "duals" will fall through the cracks during transition between current Medicaid coverage and the new Medicare plan to cover prescription drug costs.

Raising the Medicare Eligibility Age with a Buy-In Option (November 14, 2005)
A recent Urban Institute study concludes that a Medicare buy in program, combined with increasing the Medicare eligibility age from 65 to 67, could increase the number of near elderly with health coverage and encourage an older workforce while creating cost savings for the Medicare program. The age for Social Security eligibility is already scheduled to gradually increase from 65 to 67.

Long-Term Care: Understanding Medicaid's Role for the Elderly and Disabled (November 11, 2005)
Medicaid is the primary resource, especially for low and moderate-income seniors, to pay for long-term care in the United States. Many Americans continue to face the financial challenges associated with taking care of loved ones with chronic illnesses or disabilities. A recent study released by the Kaiser Family Foundation (KFF) suggests that Medicaid spending has increased for in-home and community based long-term care. In addition, the quality of Medicaid programs and resources dedicated to long-term care programs tend to vary from state to state. The Medicaid system needs to be reassessed to assure its continued ability to deliver equitable and cost effective services to those in need.

Medicaid's Role in Long-Term Care and Track Trends (November 11, 2005)
The Kaiser Family Foundation recently released a series of in-depth reports on long term care coverage and Medicaid. These papers provide detailed analysis of Medicaid's rules pertaining to long term care as well as the complex intricacies of financial requirements for eligibility. It is evident that qualifying for and obtaining long term care is a complex process.

Older People Divided on Medicare Drug Plan (November 10, 2005)
Most seniors who do not want to sign up for Medicare's new drug plan say they already have coverage. As yet, it is unclear how many eligible individuals will enroll in Part D, a program that is voluntary. A recent survey shows that 37% of seniors see Medicare Part D in an unfavorable light. Another 31% say they do not know enough about the plan to pass judgment. It is possible that as Americans learn more about the new drug plan less will be likely to enroll.
Vets Lash Out At House Over Budget Moves (November 10, 2005)
American veterans, including many who are seniors, fear the Veteran's Affairs (VA) healthcare budget falls woefully short of the program's financial demands. Earlier this month, the chairman of the House Veteran's Affairs Committee stated veteran's groups are no longer permitted to make legislative recommendations at joint House-Senate hearings. There is currently a $700 million difference between the House and Senate versions of the VA budget. Vets insist that anything short of the Senate's higher budget recommendation abandons the healthcare needs of American military service people.

Informed Choice Act Puts Seniors First (November 9, 2005)
As open enrollment season starts for Medicare's new prescription drug program, Senators Bill Nelson (D-FL) and Patty Murray (D-WA) want to extend the sign up period through the end of 2006. Nelson and Murray are co-sponsors of the Medicare Informed Choice Act, a bill that would not only extend the enrollment period, but also delay late fees. This legislation allows seniors to change their prescription drug plan once at any time during 2006. The Medicare Informed Choice Act intends to protect consumers in light of the confusing enrollment process and overwhelming number of providers.

Postal Service Asks Medicare to Deliver the Drug Subsidy (November 9, 2005)
The US Postal Service (USPS) applied for the federal subsidy to provide prescription drug coverage to retirees. The Postal Service estimates it will spend roughly 10%, or $7 billion, of its operational budget to pay for employee and retiree health care benefits. Public and private employers can receive a federal subsidy of up to 28% of a company's drug costs. USPS elected to apply for the subsidy even though it is a government agency because it pays for health care costs from postal revenues.

Drug Makers Expect Hit from Medicare Drug Plan (November 9, 2005)
Drug manufacturers are playing down the profits potentially gained through Medicare's new prescription drug program. Many big pharmaceutical companies worry that the government will try to impose cost controls on the program that is estimated to increase dramatically over the next decade. Cost control benefit consumers and taxpayers who are subsidizing the prescription drug plan. But, it could mean less revenue for big drug companies. The pharmaceutical industry is also wary over mounting pressure to provide rebates to keep prices competitive. Big drug companies see such cost saving provisions as detrimental to their bottom line. What about seniors who cannot afford to fill their prescriptions? Are high prices detrimental to their health?

AMA Attacks New Medicare Program On Quality (November 9, 2005)
The American Medical Association is critical of a new proposal that would urge doctors to evaluate patient care and effectiveness for Medicare recipients. Because this evaluation program would be voluntary, doctors believe the Center for Medicare and Medicaid Services (CMS) could end up with a shortage of participants. Medical professionals are disappointed in the low reimbursement rate received to treat patients on Medicare. Doctors fear that the government could link reimbursement rates to the effectiveness study and erode payments further. Seniors and doctors should ask what criteria are used to determine health care quality and who sets the rules for the medical community.

Insurers Sweeten Health Plans for Seniors (November 8, 2005)
The debate continues over Medicare Advantage (MA) programs. Once again, seniors stand to lose out to big insurance corporations that expand their market share at the expense of Medicare recipients. MA plans provide health care coverage to Medicare beneficiaries through private plans such as HMO's. The Medicare Modernization Act of 2003 (MMA) created federal subsidies to such providers as incentives to MA programs to attract Medicare patients. Over time, the goal of MMA is to convert the current fee for service Medicare program administered by the government into a plan serviced by private insurers and hospital groups. MMA increases health care access to rural residents through MA plans at a higher cost. Some suggest MA coverage will reduce costs for seniors, but plans vary widely in cost and coverage.


Another Choice for Elderly: Charity or Medicare? (November 7, 2005)
Medicare's new prescription drug plan is once again proving it hurt seniors more than it helps them. Several pharmaceutical companies are now forced to change or eliminate their charity drug programs that assist low-income seniors. Once the new drug law comes into effect in 2006, drug companies are prohibited from providing Medicare beneficiaries with anything of value, including reduced cost or free prescription drugs. This change hurts many low-income seniors who have heavily relied on such programs to receive needed drugs.

Local Clinic May Drop Medicare Patients (November 3, 2005)
Seniors in some states are left in the cold as doctors decide to turn away new Medicare patients due to low reimbursement rates. New Medicare regulations reduce doctor reimbursements to provide care to Medicare beneficiaries. These cuts contribute to paying large subsidies to private Medicare Advantage providers that cover less than 20% of American seniors. Now, many Medicare recipients need to find alternative insurance so they are able to see a local doctor who no longer accepts Medicare patients. This means more cost and less choice for seniors as well as reduced payments to doctors for quality care. Seniors and doctors lose out.
CMS Announces Payment Update and Policy Changes for Medicare Physician Fee Schedule (November 3, 2005)
The Center for Medicare and Medicaid Services (CMS) rules are detrimental for doctors and ultimately seniors, while providing a few positive advances for coverage of specific medical conditions. The agency, which updates its policies regularly, emphasized cost competitiveness in its determinations. CMS calls for a reduction of doctor reimbursements for Medicare patients. Doctors across the country can expect to receive $57.6 billion in reimbursements throughout 2006. This amounts to over 4% in cuts to doctors who receive payments from the government to treat patients on Medicare. CMS says the reductions are calculated by a formula that takes increased demand and cost into account. Government officials say it is now necessary to slash doctor reimbursements due to soaring medical costs and a growing population of Medicare beneficiaries. The budget bill pending on Capitol Hill provides a temporary increase to doctor's fees, but it is uncertain if the provision will remain in the legislation's final version. The new CMS rules have a handful of positive provisions to expand coverage for seniors with glaucoma and respiratory diseases. While the new CMS rules reduce doctor payments, it expands payments made to private Medicare Advantage providers. CMS regulations will likely result in poorer quality of care provided by doctors who are underpaid.

Congress Is Warned of Veto if Insurance Funding Is Cut (November 2, 2005) The White House threatened to veto the pending budget bill if Medicare subsidies to managed care providers, such as HMO's, were reduced. The Senate budget plan eliminates $10 billion in incentives for managed care to attract Medicare beneficiaries. The Bush Administration claims encouraging managed care to cover Medicare recipients will increase health care choice and quality for seniors. However, some Senators believe managed care subsidies use tax dollars to increase HMO revenue, not to augment health care for seniors.

New Provider of Rides for Medicaid Sparks Concerns (November 1, 2005)
A new company called LogistiCare is taking over coordination of Medicaid-sponsored rides to medical appointments for elderly and disabled people in the St. Louis area. Opponents say that large fines for late drivers will make car companies reluctant to sign up to provide rides. LogistiCare is confident that it will be ready to provide rides. A new co-payment of $3 per ride for Medicaid customers may also cause problems for low-income patients who need crucial medical treatment several times a week. The changes have been introduced in an effort to reduce the cost of Medicaid and are expected to save the government about $15 million a year. But what about the cost to poor elderly?

The Impact of Enrollment in the Medicare Prescription Drug Benefit on Premiums (November 2005)
Medicare Part D premium costs are closely linked to rates of program participation. The Kaiser Family Foundation (KFF) commissioned a study by Avalere Health LLC to analyze the relationship between premium costs and participation of Medicare beneficiaries in the new voluntary drug coverage plan. The study concludes that if few people decided to sign up for Medicare Part D and participants have higher drug bills on average, premiums will be much higher in 2007 than the projected $32 average for 2006. KFF sites the importance of soliciting increased participation, especially from beneficiaries who fall in the non low-income category, those who tend to be healthier and those who use fewer prescriptions. The report concludes with some suggestions for policy reform to attract more participants such as waiving the late enrollment penalty. Without high enrollment or policy changes, seniors can expect to spend more on drug premiums in the years to come.

Humana Plans: To Capture Large Medicare Drug Market Share (October 31, 2005)
Humana's Chief Executive Michael McCallister says, "[our company's] Medicare strategy is playing out exactly as designed." This means big profits from Humana thanks to the new Medicare prescription drug program. The insurance company offers the lowest premiums in the crowded market of Medicare Part D insurance providers. With premiums priced lower than $20 per month, Humana holds a distinct advantage to attract low-income individuals currently on Medicaid or in need of financial assistance to pay for their prescriptions. Humana plans to hook consumers with the low cost drug plan and then market their full line of Medicare services to their new clients. Humana offers the Medicare Advantage program to cover traditional Medicare services through HMO's. This is just another example of Medicare reform resulting in high profits for insurance companies, and a desire to shift more Medicare patients into private HMO's.

Lost in the Medicare Maze (October 28. 2005)
Gilbert Cranberg, a senior and former editor at the Des Monies Register in Iowa, sounds off on the pitfalls of Medicare reform. Cranberg says the Medicare prescription drug plan is confusing and skewed against the interest of consumers. He also warns that the Medicare Modernization Act (MMA) aims to privatize Medicare over time by creating incentives to increase the number of seniors signing up for HMO-sponsored Medicare Advantage plans. Seniors can expect increased costs, increased bureaucracy and decreased services in the years to come thanks to MMA. Big insurance companies and HMO's win out while seniors get shortchanged.

Medicare Drug Bill Holds a Little-Noted Revolution (October 27. 2005)
The Medicare Modernization Act of 2003 (MMA) has spawned the new prescription drug program everyone is talking about. Medicare Part D is expansive and costly. Lawmakers and consumers are concerned the new prescription drug program will become too expensive over time. MMA includes a little-known provision for a program called the Agency for Healthcare Research and Quality (AHRQ) to evaluate the effectiveness and costs of available drug treatments.

Governors Break NGA Ranks on Medicaid (October 26, 2005)
Governors and Members of Congress have generally dismissed the Medicaid Commission panel as a rubber stamp for White House health care policy. Congressional leaders and governors have passed on the opportunity to serve on the commission until now. Governor Joe Manchin (D-WV) and Governor Jeb Bush (R-FL) broke the united front of the National Governor's Association (NGA) by joining the Medicaid Commission. While lawmakers agree that governors should be part of the Medicaid reform process, few are convinced that anything will be achieved in the most recent round of recommendations. Recently, Florida approved a plan for private health insurance companies to administer Medicaid claims in that state. With the addition of Florida Governor Jeb Bush to the Medicaid panel, can low income seniors across the country expect similar changes to Medicaid in their state?

State to Pay Feds $40 Million-Plus For Drug Benefit (October 26, 2005)
States are stuck with the bill to pay prescription drug costs of those who qualify for both Medicare and Medicaid, known as "dual eligibles." Thanks to the Medicare Modernization Act of 2003 (MMA), states are required pay the federal government for providing prescription drug coverage to people who were formally covered by Medicaid. While Medicare is a federal program to provide health care for all Americans over 65, Medicaid is administered by the states and funded jointly between the states and the federal government. The payment from the states, called the "clawback," is determined by the number of dual eligibles and the amount spent on prescription drugs in any given state. Dual eligibles are automatically enrolled in the Medicare drug program if they do not choose one themselves. MMA was meant to save the states money. But, in reality, both states and seniors will end up paying more than expected to fill prescriptions.

Senate Panel Backs Medicare, Medicaid Cuts (October 26, 2005)
Members of the Senate Finance Committee approved $10 billion in cuts from Medicare and Medicaid over the next ten years. Senators, including Finance Committee Chairman Chuck Grassley (R-IA), claim the budget bill provides and effective compromise to reduce spending while protecting the interests of seniors and low-income Americans. Cuts come from industry subsidies rather than increased costs for beneficiaries. But, the bill falls short to provide necessary aid to the Gulf states devastated by Hurricane Katrina, providing far less than the $9 billion in Medicaid funds originally proposed.

A Big Insurer Bets on Hot Trend: Shopping Around for Health Care (October 24, 2005)
UnitedHealth is changing the face of health care in the United States by encouraging "consumer driven" health care plans. These systems, meant to force consumers to make more cost conscious decisions about health care, can ultimately lead to delaying needed care to save money. UnitedHealth is a major Medicare provider and continues to expand its network of corporations and services. Doctors are concerned UnitedHealth puts finances before care, which means Medicare recipients could lose out.

GOP Plan Would OK Medicaid Price Hike (October 24, 2005)
What are some Members of Congress proposing to save the federal government money? Increase Medicaid fees for low income seniors. Members of the House Energy and Commerce Committee want to save the government over $14 billion the next five years by reducing federal expenditures to the state administered Medicaid program. States would now have the right to charge more for Medicaid co-payments. Currently, co- payments cannot exceed 5% of a family's annual income. Government officials argue individuals will make wiser health care choices if they have increased financial responsibility for their treatments. Higher costs may force low income seniors to put off preventive care, and lead to an increase in severe illness.

Report on Stents Could Spur Increase in Medicare Aid (October 21, 2005)
Stents is a common treatment to open carotid arteries. Approximately 200,000 undergo a stents procedure every year in the United States. Yet, Medicare covers roughly 10% of eligible individuals who need to a stent. However, it is more likely that Medicare will expand coverage for stents, as it appears to be an increasingly simple procedure for doctors to perform.

How Much Will Enrolling Late In a Medicare Drug Plan Cost? (October 21, 2005)
Seniors who wait to sign up for Medicare's new prescription drug coverage plan could get hit with a much higher late fee than expected. Those eligible for Medicare have a six month open enrollment period to sign up for Medicare Part D. Individuals will be charged a 1% penalty for each month that passes after the open enrollment period ends. Here's the catch: Seniors will generally not have an opportunity to enroll in Part D until the next open enrollment period starts. That means if the May deadline comes and goes, premium payments will be 7% higher for someone who signs up the following enrollment period that starts in November 2006.

Humana Expands Distribution of its Medicare Products (October 21, 2005)
Big business continues to profit from Medicare reforms. Humana Inc. expanded its network and geographic coverage by partnering with USAA, a financial services corporation based in Texas, and American Insurance Company in Iowa. USAA will offer Humana's Medicare Part D prescription drug plan to its 750,000 eligible members. American Republic Insurance Company will give its 140,000 Medicare eligible members the option to sign up for Humana's Medicare Advantage plans, as well as PPO plans in limited regions.

States' Fiscal Status and Actions to Slow Medicaid Spending (October 20. 2005)
A recent report released by the Kaiser Commission on Medicaid and the Uninsured (KCMU) shows states are taking steps to control Medicaid spending. However, many are still concerned about the long-term financial viability of the state-administered health care program for low-income individuals. Most states manage rising Medicaid costs by freezing provider payments and keeping prescription drugs affordable. Growing enrollment and increased health care prices drive up Medicaid spending. For the time being, states have by and large avoided significant premium increases, benefit reductions and eligibility restrictions to manage Medicaid budgets.

Issues in Focus: Medicare's New Prescription Drug Benefit: Part D-Mystified (October 20, 2005)
Global Action on Aging presents an extensive, easy to understand guide to the ins-and-outs of Medicare Part D. The report gives an overview of how the new prescription drug program works, how much it will cost seniors and what factors to consider when choosing a prescription coverage plan.

Medicaid, Medicare Savings Unveiled (October 20. 2005)
Everyone will lose out if proposed Medicare and Medicaid cuts pass the U.S. House and Senate. Plans to reduce Medicare and Medicaid spending shortchange seniors in need while not providing any real cost savings to the government. Some Senators support a scale back in incentive subsidies to regional insurance companies to provide Medicare Part D coverage. However, spending increases for Medicaid to Hurricane Katrina victims, along with increased doctors payments, far outweigh any savings on proposed budgets that protect senior's interests.

Medicaid Experiment Wins Okay (October 20, 2005)
In a further step toward privatization of federal health programs for poor older persons, the State of Florida has launched a test program to cut Medicaid costs by capping benefits and shifting more patients into managed care plans such as HMO's. Currently, most Medicaid recipients receive fee-for-service treatment in which doctors and health care providers are directly reimbursed for treatment. Under Florida's test plan, Medicaid would now pay set fees to HMO's and doctor groups for each Medicaid patient. This change in Medicaid policy may force some seniors to change doctors as well as limit their care choices.


Congress Looks at Long-Term Care Insurance Program (October 19, 2005)
Sens. Edward M. Kennedy (D-MA) and Mike DeWine (R-OH) recently introduced bipartisan legislation that could revolutionize long term care coverage for seniors and the disabled. The Community Living Assistance Services and Support Act, or CLASS Act, would enable individuals to allow the federal government to withhold $30 a month in premiums from a person's paycheck. Individuals who become unable to perform two or more daily personal care functions such as bathing, will become eligible for $1500 to $3000 per months in benefits after paying into the system for five years. The benefits would cover in home and long term care assistance. This kind of health care coverage is long over due and, if implemented, will help future generations tackle the rising cost of long term care. If enacted, would it discriminate against low-wage workers who could nor afford $30 per month?


Medicare New Drug Benefit Challenged (October 19, 2005)
The Medicare prescription drug coverage plan is now expected to cost far more than initially estimated. The program price tag is now at $795-billion, up from $395 billion over ten years. Now, some Members of Congress are anxious to delay implementation of the drug coverage for as much as two years due to skyrocketing costs. Postponing the plan could save the federal government $30-$40 billion in one year. As Congress debates the ultimate fate of Medicare prescription coverage, older Americans are currently faced with the tough decision of choosing a drug plan.

States Protest Contributions to Drug Plan (October 18, 2005)
States will now have to pay the federal government to support the new Medicare Part D prescription drug coverage plan. It was assumed that Medicare reforms would save states money that is spent on individuals who qualify for both Medicare and Medicaid. Now, it seems the states will have to use most of the cost savings to cover the higher-than-expected federal government payments

Drug Companies Programs May Be Better Than Medicare (October 18, 2005)
Drug company discount plans provide more cost savings for some low -income seniors, according to a new study released by the Annals of Internal Medicine. While the new Medicare prescription drug plan saves seniors living at the federal poverty line with a 92% savings, it does not substantially help other low-income individuals. Those with an income above 150% of federal poverty do not qualify for the Medicare low income subsidies, but can save up to 77% of their annual prescription costs through drug company assistance programs. Seniors are urged to examine all options available for the specific drugs they take.

House GOP Leaders Set to Cut Spending (October 17, 2005)
Congressional leaders announced up to $50 billion in cuts to important programs serving low-income seniors. Medicaid and food stamps are slated to bare the brunt of the budget scale backs scheduled to come before the House and Senate in November.
Avoid Drug Plan Scams (October 16, 2005)
The government and consumers warn people about marketing scams that they may encounter connected to the Medicare Drug Plan. Actual enrollment starts November 15 and coverage begins on January 1st. The Centers for Medicare and Medicaid Services have asked for help from law-enforcement officials to investigate two possible scams that have asked for patient's bank card numbers and other personal information. Please read the entire article for tips to protect yourself from being a victim. Learn ways to determine if the Medicare Beneficiaries are accredited.
Medicare And Hospice (October 16, 2005)
It is a little known fact that Medicare provides hospice coverage to the terminally ill who forgo curative treatment. Under this type of plan, Medicare covers a wide variety of services for those at the end stage of life including home health aides and physical therapy as well as prescription drug costs. Medicare costs for hospice care have increased from $1.9 billion a decade ago to $5.9 billion in 2003. Hospice physicians and a patient's primary care doctor must certify that the individual is terminally ill. Once a patient qualifies for hospice care, he or she is enrolled in Medicare hospice coverage for a 90-day period that can be extended for an additional 90 days. If needed, a patient can then apply for ongoing hospice coverage every 60 days.

Aid Program for Recipients of Medicare Comes to End (October 16, 2005)
Medicare premiums have increased 50% over the last three years. Yet, Congress has allowed the low-income premium assistance program to lapse, leaving thousands of seniors to pay for these costs. This program, known as "Qualified Individual" or "QI" plan allows the federal government to pay for Medicare premiums for individuals making $13,164 to $17,568 a year. If Congress does not act to reinstate the program, the nation's most vulnerable seniors will be stuck with premium costs being deducted from their monthly Social Security check. In some cases, several months of premium costs could be deducted at once. That means hundreds of dollars less a month for low-income seniors who are already struggling to get by.

GAO - Bush Medicare "Propaganda" (October 16, 2005)
The Government Accountability Office (GAO) ruled the Center for Medicare and Medicaid Services (CMS) violated a government ban on propaganda by producing a questionable promotional video about Medicare. The video contained a segment and accompanying script intended for use by television news outlets. The GAO found it problematic that none of the materials cited CMS or Health and Human Services as the producers of the information.

Report Says Medicare Easy Target for Fraud (October 12, 2005)
Medicare equipment fraud could be costing you higher premiums and even higher taxes. The Government Accountability Office (GAO) investigators found fraudulent Medicare equipment suppliers were able to reinstate their status to serve the government even after multiple billing and regulatory violations were found. The GAO suggested that Congress implement set waiting periods for suppliers to regain their billing status. Flimsy regulations make it easy to set up fake companies that file false Medicare claims, and ultimately put the patient at risk.

HMOs in US to Show Medicare Positions (October 12, 2005)
Larger HMO's are expected to profit from the new Medicare prescription drug plan. Providers such as UnitedHealth, Humana, WellPoint and Cigna have invested a considerable amount of resources to expand their Medicare services. These companies currently offer coverage through the private HMO program, Medicare Advantage. HMO groups including Aetna and WellPoint plan to acquire new subsidiaries that will expand their market share further. Analysts speculate that Humana's low cost coverage will attract a sizable portion of the Medicare market.

Medicare Delays Start of Program to Compare Plans (October 12, 2005)
Medicare delayed the launch of their online prescription drug comparison this week out of respect of the Jewish holiday Yom Kippur. Seniors who visit the medicare.gov help site will be able to enter their prescriptions to analyze the costs of premiums, co-pays, and deductibles as well as consider preferred drug lists. A Medicare spokesperson claims there is no official date to make the comparison tool available, but expects it to be up and running by mid October.

Grassley Eyes Reconciliation-Bill Gambit for a Ban on Specialty Hospitals (October 12, 2005)
Capitol Hill lawmakers want to place restrictions on specialty hospitals in an effort to prevent manipulation of Medicare billing rules. Senate Finance Committee Chairman, Sen. Chuck Grassley (R-IA), may introduce a provision as part of the pending budget reconciliation legislation that would stop new specialty hospitals from being created. Specialty hospitals focus on a specific area of care rather than offering a variety of services like larger hospitals. Critics believe specialty hospitals can unfairly profit from taking advantage of complex Medicare billing rules. Because doctors own these kinds of hospitals and also practice at large hospitals, there is a possible incentive to refer patients to specialty hospitals for further monetary gain. The Center for Medicare and Medicaid Services (CMS) recently started reforming regulations to tackle specialty hospitals' financial advantages.
As Deadline Nears, Sorting Out the Medicare Drug Plan (October 11, 2005)
Seniors ask more questions as Medicare Part D information continues to mount. Many may be surprised to learn a Medicare prescription drug plan offered today may not be available for years to come. Under current regulations, a private provider can stop participating in Medicare Part D in 2007, possibly leaving many seniors to repeat the confusing process of choosing a plan. Companies may also change premiums and alter the list of drugs offered subject to federal approval.

VA Blazes Trail on Drug Prices (October 10, 2005)
The US Department of Veteran's Affairs (VA) developed several cost cutting tactics to save vets money on prescription drugs. Unlike Medicare's drug plan, the VA negotiates directly with drug companies to secure lower prices. The department also conducts "comparative effectiveness" research to determine what is prescribed to whom by looking at the cost and relative effectiveness of different drugs. $15 million was approved by Congress for a similar study by the Department of Health and Human Services (HHS). In some cases, the VA allows pill splitting with a doctor's consent to reduce drug costs for vets. In 2003, the department saved $46.5 million by asking over one million patients to split tablets of the cholesterol drug Zorcor. While studies show cutting the oversized cholesterol-reducing tablets can yield positive results, the VA considers only a small number of pills safe to cut. Ageing advocacy groups and medical professions are unsure about endorsing pill splitting.

Medicare Help Line Not Much Help (October 10, 2005)
Seniors are frustrated with a Medicare help line that provides little assistance. 89,000 people call the toll free Medicare hotline each day searching for answers about the new prescription drug plan. Unfortunately, many are still left with questions and a lack of understanding about Medicare drug coverage. The Government Accountability Office found 29% of callers received inaccurate information and 10% of calls got no answer at all.
Medicare Drug Benefit Outlined in Campaign (October 10, 2005)
The US government plans to spend $300 million over the next three years educating seniors about the new Medicare Prescription drug program. Health and Human Services representatives say information will reach seniors through an extensive grassroots network of local community service, religious and non profit organizations throughout the country. The Center for Medicare and Medicaid Services (CMS) is also providing a toll free help line to answer questions from seniors. However, some of the government's educational efforts may be perceived as promotional rather than as a public service announcement.CMS is launching a multi million dollar advertising campaign, with ads in magazines and newspapers as well as commercials on TV. A more personalized approach may be necessary to truly help seniors understand the new prescription drug benefit.

WellPoint, Walgreen Partner on Drug Plan (October 5, 2005)
Who really benefits from the new Medicare drug coverage program? Stock prices have increased for some companies that have joined forces to provide prescription coverage and sell drugs to Medicare recipients. WellPoint, an insurance provider, and Wallgreen's, a national drug store chain, have partnered to market each other's services and work together to educate the public on the new Medicare drug plan.

New Medicare Handbook Gives Wrong Info (October 5, 2005)
Medicare Part D has already confused many seniors. To make matters worse, regional versions of the coverage guides have some serious errors that could cost seniors money. It seems that some low-income seniors may not be able to enroll in the plan of their choice after all. Low-income individuals with limited assets may qualify for partial waivers on their premiums or deductibles. However, it is required in most cases to sign up for a policy with a premium at or below the state average to receive assistance. The regional booklets wrongly state that all plans are open to individuals who qualify for the low-income subsidy at no additional charge. Medicare staff caught the error and claim revised accurate information will be posted on their web site. But, will the information be accessible enough to reach seniors who would be impacted?
How to Choose a Medicare Drug Plan (October 4, 2005)
American seniors should weigh their medical needs, cost and convenient access to drugs when choosing a Medicare Part D provider. There are many choices ranging from cheap, bare bones coverage to costly plans that fill the gap known as the "doughnut hole." What does the "doughnut hole" mean for seniors? Beneficiaries are responsible for paying 25% of drug costs until they spend $2,250 annually. At that point, seniors pick up the tab for the next $3,600 until catastrophic coverage kicks in. Providers then pay 95% of drug costs.
Cost plays a factor in choosing a provider. Inexpensive plans may suit the needs of seniors who incur minimal drug costs throughout the year. For others who rely heavily on several medications due to ill health, cheap plans may not always be the best value. These plans generally do not address the doughnut hole and typically come with at $250 annual deductible. There are providers that fill the coverage gap for a higher premium. But, generic drugs are usually all that is available. For those who have high drug bills, it is important to consider how patient cost is determined. This is an issue of "co-payment" versus "co-insurance". Under a co-payment, an individual is responsible for a flat fee per prescription. Co-insurance requires patients to pay a percentage of the total cost which could result in higher costs to the consumer. Fees of both kinds are derived from the kind of drugs the patient needs. For example, there may be a different co-payment or co-insurance percentage for generics or highly specified drugs. Some seniors may value convenient access to a local pharmacy. Most prescription drug plans work with a network of specific outlets that provide coverage. Seniors should find out about their plan's pharmacy partnerships before choosing a plan. Several groups offer mail delivery options for prescriptions that could be both a convenience and a cost savings for beneficiaries. Consumers should find out if their specific drugs are on a providers "formulary." The formulary is essentially a list that describes which drugs are considered to be "preferred" on "non-preferred" by a provider. Preferred drugs carry a lower co-pay, whereas a non-preferred drug is usually more expensive. If your specific drug is non-preferred on your plan, you could end up paying more in the long run.

Medicaid Could Cost Elderly Their Homes (October 4, 2005)
If you are elderly and need Medicaid coverage to help pay for long term care, the government could seize assets after your death to pay for these services. The Medicaid Estate Recovery Program is a federal law that the gives the state the ability to take personal property assets from people signed up for long term care benefits provided by Medicaid. This regulation went into effect in March 2005 and will impact anyone who signs up for long term care after that point. Disadvantaged seniors and the disabled could risk losing their home and property they worked for all of their lives as a cost to aging with dignity.

Health Care for Katrina Victims (October 4, 2004)
US Senators are blocking a vote on a bill that would help many low-income Hurricane Katrina victims. In September, Senators Charles Grassley (R-IA) and Max Baucus (D-MT) introduced bipartisan legislation that expands Medicaid coverage to the disabled as well as poor adults without children in Katrina effected states for the next five months. This bill also calls for the federal government to pick up 100% of Medicaid costs in Louisiana, Mississippi and Alabama, rather than requiring these states to pay a portion of the program costs as typically mandated. Legislative action has deadlocked on this legislation due to White House opposition. The Bush Administration will reimburse private health providers who cared for Katrina victims, but there is no word on how much would be paid or what services would be covered.

Scam Alert (October 4, 2005)
Seniors should be wary of scams related to the new Medicare Part D prescription drug program. Telemarketers have targeted seniors, and in some cases, are providing wrong information about Part D. In general, marketing efforts are not focused on helping seniors determine if Part D is right for them. Some seniors then end up enrolling in services they may not actually want or need. Remember, no one can sign up for the new drug benefit before November 15, and current Medicare beneficiaries will not lose existing coverage if they choose not to sign up for Part D.

Medicare Prescription-Drug Plan Stumps Seniors (October 4, 2005)
A majority of American seniors say they don't understand Medicare's new prescription drug plan. A recent CNN/Gallup/USA Today poll shows 61% of seniors claim they don't fully understand Medicare Part D. Only 37% said they had a limited understanding of the new program. This confusion, caused largely by the vast number of providers and overwhelming amount of information, has caused many seniors to decide against signing up for Part D. Despite efforts to educate the public about Medicare Part D, only one in four seniors polled indicated they would enroll in the prescription plan.

Medicare Becoming Too Pricey, Critics Say (October 3, 2005)
Older Americans face a vast tax hike in the next year. Medicare premiums will increase by over 13% in 2006. Seniors will have to pay an $88.50 monthly premium to receive outpatient medical services through Medicare Part B. This is a 77% increase since 2001 when premiums were at $50. Those who sign up for the Medicare Part D prescription drug coverage plan will pay on average an additional $32 per month on top of the standard Part B premium. Deductibles are due to increase as well. Part B deductibles will rise from $110 to $124 and seniors will also have to pay a deductible of roughly $250 until the prescription coverage goes into effect. Republican lawmakers say premium and deductible increases translate into a reduction in federal spending of $4.65 billion in one year. But what about the health needs of older Americans?
Foundation Releases Analysis of New Drug Plan for Senior Citizens (October 3, 2005)
The Century Foundation released a new report on the Medicare Modernization Act (MMA) this October. This report provides a comprehensive evaluation of the new prescription drug benefit's ability to provide access to affordable drugs while keeping Medicare program costs low.

Insurers Start Flood of Ads for Medicare Drug Options (October 1, 2005)
Private insurance companies that provide Medicare Part D coverage are able to market their services to the public as of October 1. Eligible seniors and disabled individuals need to enroll voluntarily in Medicare Part D to receive this prescription drug coverage. Low-income individuals are automatically enrolled if they do not choose a plan themselves. About 30 million of the 43 million Medicare beneficiaries are expected to sign up for Part D. Roughly 12 million Medicare recipients currently have no prescription drug coverage. Some who have coverage through an employer or union are not likely to enroll in Medicare's prescription benefit. Providing Part D coverage is estimated to cost $720 billion over the next decade.

Eligibility for Medicare Drug Subsidy is Key (October 1, 2005)
Many low-income individuals may qualify for additional prescription drug assistance. Medicare is offering a subsidy to those with low annual income and limited assets. Seniors who think they may qualify should determine if they meet the criteria set by Medicare.
White House Panel Warns of Aging Crisis (September 29, 2005)
A recent report by a White House commission describes an imminent boom in the population of elderly persons in the U.S. The nation is ill-prepared to care for these persons as the number of qualified health workers is dropping. The government does not address these issues currently. The number of elderly persons is estimated to double by 2050 and the report refers to a looming "large crisis of long-term care." The National Alliance for Caregiving has criticized the report for omitting the impact of the care crisis on family members. The organization says that millions of people could be forced to quit their jobs to care for frail or ill parents.

Reps. Stark, Schakowsky Introduce Legislation That Would Allow Medicare Beneficiaries 6 Months More To Enroll in Drug Benefit Without Penalty (September 27, 2005)
Members of Congress proposed legislation that would extend the Medicare Part D enrollment period by six months and eliminate late fees during that time. In September, Reps. Jan Schakowsky (D-IL) and Pete Stark (D-CA) presented the "Medicare Informed Choice Act of 2005" aimed to give seniors and persons with disabilities more time to wade through the confusing barrage of information about the new Medicare prescription drug plan.

Giving Part D A Spin (September 27, 2005)
There is an overwhelming amount of information being offered to seniors about Medicare Part D, the new prescription drug coverage plan that goes into effect January 2006. The 40 million Americans who are eligible to sign up for Medicare Part D have a lot of factors to consider when deciding to sign up for this new plan. Many seniors are now weighing their coverage options, as open enrollment for Part D starts this November. There are dozens of providers with varying premiums and drugs offered. Consumers are asking a lot of questions about the true benefit of signing up for Part D coverage, from "Should I stay with my current prescription drug coverage?" to "What happens if I don't sign up for Part D and need it later?" Some seniors are wary to sign up because they are unsure about the value of coverage. Consumers are also cautioned that the cheapest plan may not always be the best savings in the long run.
We're Extending Our Lives, But at What Price? (September 26, 2005)
Rand Corp. has just released a $2 million federally funded study of future government spending on the elderly. The study's conclusions state that many life-saving medical treatments present great financial risks to Medicare. The researchers found that devices such as pacemakers could cost Medicare and other insurers $1.4 million for every extra year of life they add. Other expensive treatments included drugs to sensitize diabetic patients to insulin and blood-pumping aids. It is estimated that healthcare spending for the elderly will reach approximately $600 billion by 2030. Some have criticized the report for focusing on expensive medical advancements rather than on developments that might cut costs. Another important criticism suggests that focusing on financial issues ignores the value of the lives saved by medical technology.

Medicare Lines Up 9 Insurers for Drug Plan (September 23, 2005)
There are dozens of Medicare Part D providers throughout the United States. Companies offering coverage can vary from state to state. Now, nine insurers have now been approved to provide nationwide coverage. The Center for Medicare and Medicaid Services argues the abundance of choices helps keep costs low. But, many consumers are finding it difficult to choose their plan wisely, as there are so many options available to them.
Low-Income and Minority Populations Use Medicare Advantage Plans (September 20, 2005)
A recently released Commonwealth Fund study shows 40 percent of African American and 53 percent of Hispanic people without Medicaid or employer coverage rely on Medicare Advantage Plans. The plans are affordable and include benefits not found in Medicare's fee-for-service program. Comparatively, only 33 percent of non-Hispanic, white beneficiaries use Medicare Advantage. The study also found that Medicare Advantage is widely used by low-income populations. While some Democrats and other opponents of the drug bill have suggested cutting funding for the Medicare Advantage program, the study shows that this would disproportionately hurt minority and low-income populations.

Bush Opposes Delay in Medicare Drug Benefit (September 20, 2005)
The White House has refused to delay the passage of the new Medicare prescription drug benefit in order to offset some of the costs of the hurricane Katrina cleanup. Fiscal conservatives argued that savings from the delay could covering costs of recovering from Katrina. The prescription drug benefit only passed by a slim majority and has come under attack for being an expensive plan. However, the White House seems adamant to implement the plan. Other targets for funding cuts in the wake of hurricane Katrina may include funding for federal highway construction and repair.
Gov't Raises Medicare Premiums Again (September 16, 2005)
Senior citizens and the disabled will have to endure a 13.2 percent increase in Medicare premiums next year. The increase will take the monthly Medicare bill to $88.50, which provides coverage for services and doctor's visits. The government has tried to distract attention from the bite of the increases by focusing on the prescription drug benefit that will cover almost all costs of prescription drugs for low-income Americans. Why can't the US have a national public health program for all persons, such as the Europeans (and Canada) enjoy, that produces quality health at lower cost?

Survey Finds Many Katrina Evacuees had Chronic Health Problems and No Health Insurance (September 16, 2005)
The Washington Post, the Kaiser Family Foundation, and the Harvard School of Public Health have conducted a survey of Katrina evacuees in shelters in Houston. Over half (52%) of those surveyed were not covered by health insurance at the time of the hurricane. 34% of those with health insurance are covered by Medicaid and 16% through Medicare. 33% of interviewees experienced injuries or health problems in the hurricane and its aftermath. Of these, 78% are receiving medical attention for these problems. Some are having difficulties accessing the prescription drugs they need. Many of those interviewed did not evacuate because they were suffering from health problems and were physically unable to leave. As many as 39% stated that they did not receive assistance from any government or voluntary agency during the disaster.
The Kaiser Family Foundation: Medicare Q&A Weekly Column (September 15, 2005)
The Kaiser Family Foundation generates a weekly Question and Answer column that outlines the basics of the new Medicare prescription drug benefit. This week's column explains the changes that will be introduced in January 2006 that will help cover the costs of medication for those who pay a monthly premium for their enrollment in a new prescription drug plan.

Panel Hears Ideas to Cut Medicaid Spending (September 14, 2005)
A panel of Republican legislators in Virginia gathered in mid-September to discuss the options for reducing the state's Medicaid spending linked to individual responsibility, disease management programs and pay-for-performance incentives for providers. The chairman of the Medicaid Reform Task Force, Phillip A. Hamilton said that the Task Force is looking at restrictions on asset transfers by the elderly to qualify for Medicaid to cover nursing-home costs. Long-term care and the idea of health savings accounts for Medicaid recipients will also be discussed.

Kaiser Commission on Medicaid and the Uninsured: Addressing the Health Care Impact of Hurricane Katrina (September 2005)
This Henry J. Kaiser Family Foundation report outlines the health care needs in the wake of Hurricane Katrina. Many facilities providing primary care, emergency treatment, medications, hospital and long-term care, and mental health care have been destroyed or diminished. The vulnerability of elderly, sick, disabled or impoverished groups has increased due to their relocation. The report discusses the implications for health care in the states affected by the hurricane, as well as in the states that host evacuated victims. The report also makes policy recommendations for an adequate government response.
Prevalence of Cataract Causing Vision Problems Appears High Among US Hispanics (September 12, 2005)
A study in the US has shown that older Hispanic individuals have a higher prevalence of visually impairing cataracts relative to African Americans or whites. The researchers found that even after adjusting for high rates of diabetes mellitus, Hispanics are still at a greater risk. Cataract operations minimize vision impairment, however many Hispanics with cataracts are not undergoing the operations. Language barriers as well as lack of health insurance create problems for Hispanics in accessing the care they need.
Medicaid Cuts Could Target Drug Costs (September 12, 2005)
Congress is aiming to reach a decision by October 1 on the best way to implement the proposed $10 billion cuts to the Medicaid program. One of the leading plans involves states negotiating with the pharmaceutical industry for better deals on the drugs they buy for Medicaid patients. The pharmaceutical industry, that would shoulder almost half of the $10 billion under this plan, has warned that this could hurt "some of the sickest, most vulnerable patients," as it could make drugs scarce. Other proposals are not predicted to save the government as much money. Among these is a plan that aims to charge Medicaid recipients higher co-payments for their prescription drugs. Another plan targets elderly people who give assets away before applying to Medicaid. A current plan already penalizes these elderly people, but a proposed change would further reduce their entitlements to Medicaid. This penalty has the potential to hurt elderly people who have simply helped members of their family or given money to charity.

The Poor's PR Problem (September 8, 2005)
Hurricane Katrina has left thousands of poor, sick and elderly people displaced, causing Congress to delay proposed cuts to Medicaid. The $10 billion cuts were due on September 16, but Congress has delayed them only two weeks. Although it is true that these people need Medicaid now more than ever, when the two weeks are over and the television cameras disperse, their needs will not magically disappear. The Hurricane has highlighted the plight of many poor and elderly persons who rely on Medicaid. Will their needs be overlooked once their two weeks are over? Why does Congress think it's okay to cut health care funding for America's poorest citizens?

Be Prepared, Government Funding for Nursing Homes May Be Cut (September 7, 2005)
In order to cut the budget for Medicaid, the Bush administration proposes slashing Medicaid funds by at least $10 billion within the next couple years. Now Medicaid alone pays almost half of the country's long-term care bills. In the future Medicaid will no longer be an available option for the middle and upper class people. Such persons might purchase a separate long-term care insurance program like the Partnership for Long-Term Care. Having another insurance program will benefit the government because then they would only have to pay for the half of the patient's bills. The government is planning to regulate the rules of people's asset transfers; especially the amount of time that needs to elapse between asset transfer and Medicaid eligibility. Bush wants to cut $1.5 billion over the next five years. What will happen to all the older persons who can't afford a nursing home? Die earlier?
The Medicare Gold Rush (August 30, 2005)


Global Action on Aging predicted that the Medicare Prescription Drug benefit would help health insurance and drug companies and their shareholders far more than sick, older persons who needed medications. Now the proof is in. These industries can't lose: The new law protects high drug prices with government sanctions against importing less costly drugs from Canada or other countries. Moreover, the US government has prohibited negotiations for lower prices from the manufacturers.Wonder why it's considered a "gold rush"?

Why Blacks Less Likely To Have Chemo Still Unclear (August 24, 2005)
Researchers know that black patients are much less likely than white patients to receive recommended chemotherapy after surgery for advanced colon cancer. They are still confused however, as to why this is so. As an approach of understanding this great inequality, University of Washington doctors looked at the cases of 5,294 elderly black and white patients 66 years of age or older who had surgery for advanced colon cancer. The patients were all covered under Medicare health insurance, yet trends clearly displayed that the white patients had access to chemotherapy at a much higher rate than the equally sick, equally insured, black patients. This disparity in care is simply unacceptable. Can Americans really claim to have equal access to services regardless of race, while such gaping variation exists?
Medicare May Spend $60 Billion on Private U.S. Health Plans (August 23, 2005)
As a nation that is constantly disappointed with Medicare services and their commitment to make healthcare accessible, Americans may soon be pleasantly surprised. There have been talks that Medicare is planning to spend roughly 60 billion US dollars in health benefits for seniors over the next decade, according to an analysis in the journal Health Affairs. This is 30 percent more than anticipated by experts. Although unexpected costs may force Medicare to decrease subsidies along the way-the future definitely looks promising.

More Stroke Information Added to NIH Senior Health Website (August 23, 2005)
Incidences of stroke-especially among the older population-are high. For this reason, information regarding stroke symptoms, what puts certain people at risk of getting a stroke, and what to do if you do get a stroke, can never be enough. The latest edition to the senior health Website created by the National Institutes of Health has recently added more information about strokes in order to better ensure the health and safety of the elderly population. There are more than 700,000 a year in the U.S. and almost three-fourths of them occur in senior citizens over age 65.

Video Robots are Helping Doctors Take Care of an Increasing Number of Aging Patients (August 22, 2005)
Physicians all across the US receiving some assistance with their jobs-and not from nurses, medical residents, or other typical hospital personnel. Physicians have recently been aided by the use of machines to make their rounds, monitor intensive-care units, respond to emergency calls and consult with other physicians. Two sides of this issue are currently making waves: Some believe that the use of technology further depersonalizes already impersonal care, and others assert that technology will only make things easier and faster in hospitals. For more on both sides, refer to this very interesting piece.
Views of Medicare Plan Mixed (August 12, 2005)
The purpose of the new Medicare plan should be to help the elderly. It should be created as an instrument of positive change- a tool to make healthcare better and more accessible to the masses of elderly. However, many seniors regard the new plan with mixed feelings. Some are thrilled with the changes, saying anyone eligible for Medicare can get drug coverage through the federal subsidized health care program. Still, many find fault with the program, saying that they will end up paying more for their medications than before. The new optional plan can either hurt or benefit one's situation, depending on financial circumstances.
Lower Costs Seen for Premium in Medicare Drug Benefit Plan (August 10, 2005)
The Bush administration said Tuesday that the average premium for the new Medicare drug benefit would be $32.20 a month, about $5 less than previously estimated. Officials said that aggressive competition among private insurers had driven premiums below their expectations. Likewise, Medicare officials said, the first-year cost to the government for each beneficiary who signs up will be about 14 percent less than initially estimated: $1,129 a person, rather than $1,310. Since the government will reimburse the pharmaceutical companies for any losses in 2006 and 2007, critics point out that premiums will likely go up radically in 2008.

Health Coaches to Aid Medicare Patients (August 8, 2005)
Medicare users find this important program very inaccessible due to confusion and ignorance that exists between Medicare administrators and the general public. Change, however, may be on the horizon. A new program to be tested in Florida will provide patients with "health coaches," who will counsel them through important medical choices, and help to respond to elders' fear, ambiguity or incomprehension. The program will not be of any cost to participants, nor will it alter the benefits they receive. It's about time this program was made to be more user-friendly.

Old Age in the Technology Age (August 8, 2005)
With the United States' population rapidly aging, electronic devices to monitor seniors' health and well-being at home are a growing new sector. As with most technologies, senior tech devices are likely to start off pricey. Privacy is also a big issue.

Cut in Doctors' Medicare Payments Proposed (August 1, 2005)
Physicians may begin to refuse to see Medicare patients, leading to a decrease in the number of people accepted to the program. Medicare plans to reduce payments to physicians by 4.3 percent. The work that physicians do-- along with nurses, technicians and everyone else who works to deliver healthcare services--should be recognized as complicated and stressful but also very rewarding and noble work. It makes sense that delivering a high standard of care is costly. Certainly the people who work hard to keep the healthcare system afloat should receive appropriate compensation. This Medicare cut is fueled by the increasing demand for resources in other areas of the system. If all goes as anticipated, this change will affect more the just the doctors themselves. Perhaps CMS should consider the broader health consequences of this action before taking action.
Medicare Announces $20 Million Surprise for Nursing Homes (July 29, 2005)
CMS (Centers for Medicaid and Medicare Services) announced their plan yesterday to increase payments to nursing homes by $20 million in 2006. The increased funding will allow nursing home workers to be better compensated for the work they do, and will support new payment categories that more closely match the kind of services being provided to elderly patrons. Mark B. McClellan, administrator of CMS, "We are confident that the new payment system will be good for both the industry and the Medicare patients it serves," he said.

Report Shows Americans' Expectations About Long-Term Care Costs and Views on Quality (July 14, 2005)
A Kaiser Foundation survey found that American adults are grossly mistaken concerning the source of their nursing home coverage. Thirty percent of American adults say that in the case of a loved one or family member needing nursing home care, they would expect most of the coverage to come from private insurance. In actuality, Medicare covers the majority of the cost, while private insurance accounts for only a very small amount (roughly 8 per cent). This report also outlined the views, opinions and expectations of the general public on the standard of nursing home care in the country.

The Middle Class Struggles in the Medicaid Maze (July 9, 2005)
Affluence is something that is definitely sought after. But who ever heard of people striving to reach the poverty line? As it turns out, ten of thousands of elderly Americans are working to do just that: to demonstrate a low income in order to meet the criteria to receive Medicare benefits. These benefits were created to assist only the very poor and elderly, but many people who should be able to pay for specific treatments on paper, are finding that they simply cannot. This piece chronicles the trials and tribulations of one son to pay for the care his parents deserve, but do not qualify for- a situation far too familiar for many American seniors.

Five Tips on Extra Help to Pay for the New Medicare Drug Benefit (July 8, 2005)
The world of Medicare is an illusive, surreal and even scary place for many American seniors today. Leaders at the Medicare Rights Centre are working hard to make the system more user-friendly and comprehensive for their patrons. "Even though applying for the low-income subsidy is more complex than it should be, the extra help to pay for the drug benefit is worth it," explained Robert Hayes, president of the Medicare Rights Center. This article offers five useful tips on how to pay for the new Medicare benefits, in a cost-effective manner. It's about time Medicare became more accessible!

More Than One in Four Non-Elderly Women Delay or Forgo Medical Care Due to Costs (July 7, 2005)
A recent Kaiser Foundation report examines the health of women and the preventative care they receive. One in 10 women (12%) care for a sick or aging relative. One in five (20%) non-elderly caregivers are uninsured. Findings demonstrate that many women simply never obtain the care they need, because they believe they cannot afford to pay the costs. Very few women approach their physicians for information on preventative measures such as the effects of smoking, nutrition and physical activity and even fewer on subjects such as reproductive and sexual health. "The growth in health care costs has become a central women's health issue," said Alina Salganicoff, Vice President and Director of Women's Health Policy at the Kaiser Family Foundation.

Bill Would Cover Anti-Anxiety Medications (July 1, 2005)
As legislation exists currently, Medicare does not cover a category of drugs called benzodiazepines (used to counteract symptoms of anxiety). Mental health experts are now arguing however, that these drugs are sometimes the only ones that really do help certain individuals, and are seeking to have the plan amended. "This glitch in the Medicare law threatens the health of our beneficiaries," said Rep. Benjamin Cardin, D-Md., who is sponsoring the bill to strike the exclusion. Certain experts contend that the inclusion of these drugs under the plan, stating that "benzos" are frequently abused by the general public, or used inappropriately.
GAA hopes that they do what's best to alleviate people's suffering.

Survey: Most Say Medicaid 'Very Important' (June 29, 2005)
The public's attitude toward Medicaid remains positive despite the big impact the program is having on state budgets and lawmakers' frequent calls for reform, an opinion survey released Wednesday shows. Interestingly, Medicaid is more important for most people than the military defense budget. Maybe the public has decided that the time is right to reduce military spending in favor of social programs!

In Effort to Pare Medicaid, Long-Term Care Is Focus (June 27, 2005)
The federal government wants to restrain eligibility conditions to its benefits and above all long term care benefits. Some older persons are accused of faking poverty in order to profit from the health system. They would have exhausted a lifetime of resources or used legal strategies to give their money away. But a Health Policy Institute report found that the notion of "Medicaid millionaires" concerns a small part of the beneficiaries and that Medicaid people who gave gifts of less than $5,000 on average and so had a minimal impact on the program. US citizens might look to Canada for some models. Canadian public nursing homes appear to combine access and quality of life for Canadian elders, including food and language appropriate to the ethnicity of the older person.

House Blocks Federal Coverage of Viagra (June 24, 2005)
The sexual performance medication, Viagra, will not be covered by Medicare or Medicaid insurance the House ruled this past Friday. Individuals opposing the coverage of medications such as Viagra suggest that having taxpayers empty their pockets for such medications is wrong, "We don't force taxpayers to pay for face lifts, weight-loss drugs, hair-growth treatment or vacations, so we should not force them to pay for sexual-performance drugs," Rep. Steve King of Iowa said. "Medicare and Medicaid were established to provide lifesaving medication for the truly needy." Proponents of Viagra coverage insist that the banning of this medication is not fair to the men who need it. Rep. Nancy Johnson of Connecticut argues that men who are law-abiding and in need of the medications, deserve to have them- especially men who have lost sexual function after suffering prostate cancer and other life-threatening conditions. Sexual dysfunction is a medical condition, and perhaps one that is not taken seriously enough by most. Perhaps the Senate will revise this legislation to accommodate patients who are in need of this treatment. Read on for more on the debate.

Ten Things You Need to Know About Medicare's New Prescription Drug Coverage (June 22, 2005)
For the first time, Medicare is offering insurance coverage for prescription drugs. No matter how much income you have, you may be able to save money on medicines. Here are some of the things you need to know to be ready and well-informed on the new Medicare prescription drug benefit. Educate yourself about this new coverage.

Bush Calls Medicare Drug Benefit 'Good Deal' During Promotion Appearances In Minnesota (June 20, 2005)
During a speaking engagement in Minnesota, Bush called on community and faith-based organizations, among others, to spread the word about the new Medicare drug benefit. Bush must convince seniors and health care providers that the new Medicare drug benefit will work for the good of the people. Although AARP Minnesota supports Bush's plan, there are mixed reviews and plenty of criticism from all sides concerning Bush's Medicare revisions. Skeptics argue that the new drug benefit, which will go into effect January 2006, is complicated to understand and insufficient to support Medicare recipients. Moreover, the new "benefit" guarantees gigantic profits to pharmaceutical companies who will face no bargaining over whatever price they decide to charge! Buyer beware!

Low-Income Seniors Skimp Less on Prescription Drugs With State Help (June 20, 2005)
Medicare coverage is not enough for US seniors today. A study conducted by Brandeis University confirms what many policy makers have avoided facing: that without additional state assistance, many seniors are forced to skimp on prescription drugs with Medicare alone. Wisconsin and Illinois have implemented a state sponsored drug prescription assistance program called SeniorCare. Since its inception, SeniorCare has reduced the number of seniors that skimp on medication by more than half. Currently, SeniorCare is the gold standard of state sponsored assistance that Medicare would do well to emulate in its forthcoming assistance program called Plan D.
AMA Considers Backing Moratorium on Drug Ads (June 19, 2005)
Pharmaceutical companies spend $4 billion each year targeting consumers with ads for medications. In Europe, laws prohibit such ads for drugs. Now, a quarter of a million doctors are lobbying the American Medical Association for a moratorium on drug advertising. They believe these ads lead to high consumer demand for brand name medicines that patients do not need and that are more expensive than cheaper generic prescriptions that often work just as well. Drug companies are becoming very concerned about a possible federal moratorium. Companies, such as Bristol-Myers Squibb Co., are imposing their own voluntary limited moratoriums on their drugs.

FDA Backs Plan to Monitor Drug Safety Through Medicare Program (June 14, 2005)
The Food and Drug Administration on June 13, 2005 endorsed an idea that experts could greatly improve the nation's drug safety system. How? Using information from the forthcoming Medicare prescription benefit beginning January 1st, 2006, to spot problems with new medications. This proposal comes in the wake of several shocking scandals that have weakened the FDA's reputation.
Health Coverage Costs Rise Due to Uninsured, US Study Says (June 8, 2005)
US families with employer-sponsored health insurance will pay an average of $922 in added premiums this year because of costs doctors and hospitals incur in treating patients who don't have insurance. Families USA, released this report on June 8, 2005. When will US citizens march in the streets and highways and say "Public health insurance NOW!"

Cases, Fines Soar In Fraud Probes Of Drug Pricing (June 7, 2005)
Months before a new law kicks in that will dramatically escalate government spending on drugs, state and federal prosecutors are investigating 150 cases that involve alleged pricing fraud by some of the world's largest drug makers and could produce more than $1 billion in criminal fines and civil penalties this year. Can US elders trust the pharmaceutical companies to clean up their act before the new law goes into effect?

Bargain Hunting (June 6, 2005)
The Federal government has approved multi-state purchasing drugs programs for Medicare beneficiaries such as the one adopted for Louisiana, Maryland and West Virginia. But the influence of the pharmaceutical lobby protects the drug companies from "sacrificing" their huge profits. The penny-pinching will not resolve the growing weight of Medicaid beneficiaries for the states as long as the pharmaceutical companies maintain their corrosive influence in Washington.

Gov. Bush Signs Medicaid Reform Bill (June 4, 2005)
Many people who less than happy with the Medicaid system, often cite a lack of a personal approach to dealing with the sick poor and elderly who utilize the program. Very often, they may claim, plans simply are not suited to reflect a patient's unique and individual needs.
Florida Governor Jeb Bush took a giant leap towards rectifying this problem in Florida, through the signing of a bill designed to make the Medicaid program a bit more like private managed care. "Medicaid is a vital safety net for Florida's most vulnerable, and it's time we transformed the program to reflect the needs of patients, rather than the dictates of government," Bush commented.
This new system of care would result in a shift from the traditional manner of a patient going to a doctor's office or hospital, to the patient dealing directly with a health management organization, or HMO.
Proponents of the bill suggest that the new system will allow Medicaid to take a turn for the better, keeping the needs of the patients at heart. Critics of the bill are skeptical. State Representative Dan Gelber, D-Miami Beach, who voted against the legislation, said "It could endanger some recipients" and that he "didn't like state health care bureaucrats designing the program without more input from lawmakers on exactly what it must cover."
Whatever the case, GAA knows that something must be done to make Medicaid a more beneficial system for the poor and elderly.

Begins Outreach for Drug Benefit Plan (June 2, 2005)
About 14 million people will soon be provided with the help they need to finance the cost of their medications. Certain individuals in both the elderly and disabled communities may qualify for financial help through a new prescription drug benefit introduced by Medicare. Medicare will be providing substantial assistance with aid to reduce the program's premiums, deductibles and co-payments.

Fact Sheet on Low-Income Assistance Under the Medicare Drug Benefit (June 2005)
Beginning in 2006, 42 million elderly and disabled Medicare beneficiaries will have access to prescription drug coverage through Part D of the Medicare program, including an estimated 14.4 million who will be eligible for low-income subsidies. This fact sheet provides an overview of the drug benefit and the low-income subsidies and explores how such changes will affect participation and eligibility.

Increasing Premiums and Cost Sharing in Medicaid and SCHIP: Recent State Experiences (May 27, 2005)
Over the past few years, a number of states have required new or increased existing out-of-pocket costs for beneficiaries in their Medicaid, SCHIP, or other public coverage programs. This brief reviews the key findings from this recent activity, including the impact on enrollment in public coverage programs, access to care, and providers.
The Use of Oregon's Evidence-Based Reviews for Medicaid Pharmacy Policies: Experiences in Four States (May 26, 2005)
This report explores how four state Medicaid programs, Washington, Wyoming, Minnesota, and North Carolina, differ in their use of Oregon's Drug Effectiveness Review Project (DERP) to manage their prescription drug benefit. The DERP's reports provide references on medicines' effectiveness and are used as a tool by health professionals.

Medicare Will Revise Guide to New Benefits for 2006 (May 22, 2005)
For two years, health policy experts have been warning that Medicare beneficiaries may be confused by complexities of the new prescription drug benefit. Now it turns out that Medicare officials were also confused, not just about the drug benefit but also about other options. Didn't we warn them? When will the US get a public universal health care system that serves the people?
FBI Said to Misuse Funds for Health Fraud Cases (May 16, 2005)
A new General Accounting Office report says that money earmarked by Congress for investigating health care fraud from the Medicare trust fund, appears to have been shifted improperly to other purposes, like fighting terrorism. How can we TRUST them any longer?

Under New Medicare Prescription Drug Plan, Food Stamps May Be Reduced (May 7, 2005)
Low income elderly people may lose next January some of their food stamps if they sign up for the new Medicare prescription drug benefit, the Bush administration said Saturday. As they will have less to spend on medicines, they could spend more on food and so..stay poor!

A New Deal for Health: How to Cover Everyone and Get Medical Costs under Control (May 5, 2005)
U.S. spending on health care has grown from $246 billion in 1980 to $1.7 trillion today. At the same time, the number of uninsured Americans has increased by 5 million over the past decade. These factors, along with concern over the quality of care, have brought the need for health care reform back into the headlines. A New Deal for Health offers a plan for these much-needed reforms, one that focuses on creating large risk pools while still allowing consumer choice and maintaining high quality care.

Medicaid's Role in Long-Term Care: Q & A (May 2005)
Financing long-term care for the nearly 10 million Americans who need services and support to assist them in life's daily activities continues to challenge the nation. While Medicaid is the nation's major source of financing for long-term care services, paying for over 40% of total long-term care, its role is not well understood. Misperceptions on who qualifies and what is covered are common. A new question and answer fact sheet about Medicaid's long-term care assistance provides basic information on Medicaid's role for those with long-term care needs.

Health Coverage Dispute Pits Older Retirees Against Younger (April 30, 2005)
Health coverage for younger retirees, as a bridge to Medicare, could persuade them to take an early retirement so the firms could hire younger, lower paid people, who are supposedly more efficient to replace them. But is it really fair for the older retirees and really efficient in terms of the financial income for the younger ones? A quality public health care program for all US citizens would answer these issues. Will such a dream ever be won in the USA? Europeans have such systems that work well. Why not those who live in the USA?

Congress Passes Budget With Cuts in Medicaid and in Taxes (April 29, 2005)
A $2.6 trillion budget outline barely approved by Congress will cut projected spending on Medicaid for the poor, lock in tax cuts and, Republicans would like to make us believe, put the country on a path toward lower federal deficits. Now we can hope the Senate will be smarter.

Troubles Foreseen in Medicare's New Rules (April 25, 2005)
Care could be disrupted for many of the United States' 1.6 million nursing home residents when the new Medicare drug benefit will take effect in January, advocates and doctors say. The federal government acknowledges that many residents will have to switch from medicines that are working well to less expensive or different drugs.

Medicare Advises on Drug Benefit, Targets Low-income Seniors First (April 25, 2005)
Medicare counselors in Florida are getting ready to deal with a barrage of questions about the new medicare drug benefit. The seven-page prescription drug benefit application will be sent out in the next few weeks.

Medicare Change Will Limit Access to Claim Hearing (April 24, 2005)
Under new federal rules, Medicare beneficiaries who appeal denials of benefits may find it significantly more difficult for to have those decisions reversed by independent administrative law judges.

Passing the Buck (April 22, 2005)
Columnist Paul Krugman suggests that much of America's expensive health care system is based on attempting to get someone else to pay the bills, creating a "vast and hugely expensive insurance bureaucracy." He asks why Americans put up with such an expensive and counterproductive health care system.

America's Health Crisis (April 18, 2005)
Older Americans have a lot of reasons to worry. The Bush administration threatens their Social Security and Medicare, and this "government's giant health care program for the elderly," is also in crisis. And Medicaid, the program for the very poor, is also in big trouble: 44 million are now without health insurance. It seems very clear: Bush is inventing a problem with Social Security to hide the real breakdown in the US health care system.

The Medical Money Pit (April 15, 2005)
The US has a lot to learn from other countries about good health care systems. Indeed, while the price of US health care is one of the highest, Americans receive less care and are in poorer health than citizens in a lot of countries. Why? Here's the answer: the high salaries of doctors, the high cost of medications, and the administrative costs of a bloated, bureaucratic delivery system.

Public Hearings on Healthcare Across the Nation (April 2005)
70 hearings in different communities have been organized by The Campaign for a National Health Program NOW on the health care crisis. You could listen to solutions proposed by citizens and give your views in order to make some proposals to Congress. Look at the schedule to know when the hearing will take place in your community.
CMS Charts New Three-Year Journey Toward Quality Improvement (April 13, 2005)
The new "billion-dollar program," which sets goals for Medicare Quality Improvement Organizations (QIO), is starting in August. Nursing homes, hospitals, and home health care providers are asked to report specific performance measures to QIOs, which help providers retool systems of care. The program aims at reducing the number of bed sores suffered by nursing home patients and helping doctors' offices use electronic medical records and electronic prescribing to improve the delivery of care. Also, preventing and treating depression in nursing homes is another program goal. For the frail elderly, nursing care is very crucial. We much check to learn whether the program truly improves nursing care!

US Says Medicaid Money Was Obtained Improperly (April 12, 2005)
Federal officials contend that 15 states have been "recycling" federal money, rather than using state and local tax revenue to pay their full share of the costs of Medicaid, which provides health insurance to more than 50 million low-income people.

Medicare Drug Benefit to Help Improve Health of Hispanic Elderly (April 4, 2005)
A change is coming for many elderly Americans, especially the growing Hispanic population, who, for the first time, will be eligible for prescription drug coverage and a physical examination under Medicare benefits. By 2050, one of four Americans will be of Hispanic background and for the moment, few of whom have private health insurance or employer health benefits. Since the US government cannot, by law, negotiate on price with the pharmaceutical companies, the public cost may become astounding! Many older persons, particularly racial ethnic minorities living in the US can afford neither health care or prescription drugs. Why make the drug companies so rich?
Doctors Lobbying to Halt Cuts to Medicare Payments (April 3, 2005)
The Bush administration declared that they will cut payments to medical doctors by 4 percent to 5 percent in each of the next six years. Doctors warned that they no longer will be able to treat Medicare's patients because of their increasing expenses, such as malpractice insurance. Who is still in peril? The poor and the elderly.
CMS Unveils Web Site Comparing Hospital Quality (April 1, 2005)
You can check your local hospitals' quality performance! The Centers for Medicare and Medicaid Services introduces quality performance data for "nearly all" the nation's hospitals on its website. About 4,200 hospitals have reported data. You can compare hospitals based on the care they give for heart attacks, heart failure, and pneumonia. Also, the data is available on Medicare's main website or by calling 1-800-Medicare.

Medicare Monthly Premium Rising to $89.20 in 2006 (April 1, 2005)
Medicare payments to physicians jumped 15 percent last year, an unexpectedly large increase that moved Bush administration officials to announce on March 31, 2005, that monthly premiums for America's seniors will rise to $89.20 in 2006, $1.50 more than initially projected. More MRI's, more tests in doctors' offices, and lengthier office visits account for the higher costs, officials say. They also think that these items will prevent longer, most costly, sicknesses. Let's follow the research on this one!

The Public On Prescription Drugs For Seniors (April 2005)
Historically, Medicare has not provided coverage for outpatient prescription drugs. Given the important role prescription drugs play in health care, and the rising costs associated with them, different proposals to add a drug benefit to Medicare have been proposed in the past. The most recent, the Medicare Modernization Act, passed in 2003, created Medicare Part D, an outpatient prescription drug benefit set to go into effect in January 2006. Seniors' views of the new prescription drug benefit are mixed. In April 2005, more seniors still say they have an unfavorable impression (34%) than a favorable impression (21%) of the new prescription drug benefit, but nearly half have a neutral impression or don't know (45%).A majority (77%) of the public supports the ideas of Congress allowing Americans to buy prescription drugs imported from Canada, and allowing the federal government to negotiate with drug companies for lower prices on prescription drugs for people on Medicare. Behind such strong support is the belief that these policies would lower drug costs - nearly eight in ten (79%) adults believe each policy would reduce drugs costs in the U.S. "a lot" or "some."

Judge Blocks Rule Allowing Companies to Cut Benefits When Retirees Reach Medicare Age (March 31, 2005)
A federal district judge on Wednesday blocked a Bush administration rule that would have allowed employers to reduce or eliminate health benefits for early retirees when they reach age 65 and become eligible for Medicare. The Commission asserted that employers would be more able to provide good health benefits to retirees under 65 in taking (I should say stealing) money from the benefits of the 65 and older. Fortunately, the judge didn't buy it!
Bush Tries to Reassure Seniors (March 30, 2005)
The President claims that people older than 55 years don't have to worry about their retirement because their benefits won't be touched and young workers will enjoy the new system because they will be able to do what they want with the great gains in their private investment accounts. Most US citizens don't see it that way!

Medicare Applications Sent to Low-Income Americans (March 29, 2005)
Means testing costs a lot of money-forms, professional oversight, publicity campaigns, at every level. Often it would be simpler -and often cheaper-to make benefits universally available. But universal coverage fails to punish the poor for being poor. The Administration made some progress toward giving some aid to low-income people with health expenses but the application forms can be difficult to complete. A study last year by the Government Accountability Office found that the response rate was less than 1 percent when officials sent letters to low-income Medicare beneficiaries encouraging them to apply for another form of financial assistance. The commissioner of Social Security, Jo Anne B. Barnhart, said that it was "the most comprehensively evaluated form we have ever produced." Let's see if poor older people in the USA get medicines that they need.

For Immediate Release (March 22, 2005)
Centers for Medicare & Medicaid Services Administrator Mark B. McClellan, M.D., Ph.D., today announced the hiring of veteran health care specialist Dan Schreiner to be Medicare's first ombudsman, a role created by the Medicare Modernization Act of 2003. However, if you have a complaint, how do you reach him? The media release publicizing his appointment failed to give any contact point. Hmmm!

Shooting At The Wrong Target (March 21, 2005)
The US health care system already has enough money to cover all Americans but millions are still uninsured. That's because the system is extremely inefficient and wasteful. To reduce costs, say public health experts Alan Sager and Deborah Socolar, the best tool is the scalpel of careful physician decision-making about what care is appropriate for each patient. And what about taking the high profits out of health care?

In A Blow to Bush, Senators Reject Cuts to Medicaid (March 18, 2005)
The Senate is definitely torn between its desire to follow President Bush and its conscience and duty toward more than the three quarters of the population which cannot live without public entitlements. It voted against the proposed cuts to Medicaid and gave more tax cuts-more than the Bush Administration wanted-for the wealthiest citizens.

Senators Aim to Shield Medicaid From $15 Billion in Budget Cuts (March 16, 2005)
A bipartisan coalition of senators is poised to restore $15 billion of Medicaid savings targeted in the Senate's 2006 budget blueprint, a move that could unravel much of President Bush's efforts to slow entitlement spending, lawmakers said. Interestingly, the legislators may have to review the deluxe tax cuts they gave the richest Americans in order to pay some of the bills for their sick, frail, and jobless fellow-citizens.

Defying Experts, Insurers Join Medicare Drug Plan (March 6, 2005)
The new Medicare drug benefit passed a major milestone in recent weeks as a substantial number of big insurance companies said they would offer prescription drug coverage to Medicare beneficiaries next year, defying the predictions of many industry experts. Why? The Bush Administration-on behalf of the US taxpayers- has agreed to protect the drug companies' profits.

Medicaid: the 'Monster in the Road' (March 3, 2005)
Slated for the single largest cut in the Bush budget, Medicaid is emerging as one of the big battles of the year - and a bellwether for how Washington will avoid an increasing share of the nation's health costs. Why not demand a public health system now?
Profile and Analysis of the 26 Medicare Advantage Regions (March 2005)
This issue brief examines the 26 new Medicare Advantage PPO regions and their implications for beneficiaries. The paper describes the characteristics of the new Medicare Advantage regions and the extent to which Medicare Advantage plans are already available in each region. It highlights the substantial gap between the current availability of Medicare Advantage health plans, including Medicare HMOs, PPOs and private fee-for-service plans, throughout the country and that intended for 2006.

Report: The New Medicare Prescription Drug Law: Issues for Enrolling Dual Eligibles Into Drug Plans (January 2005)
Kaiser Foundation published a new report regarding the new Medicare prescription drug law. The new Medicare law has relevance for the 6 million low-income Medicare beneficiaries also enrolled in Medicaid. This category, called "dual eligibles" whose income is typically less than $10,000 a year and who often face serious health challenges such as diabetes, heart disease, dementia or a severe mental illness. Dual eligibles will have access to the universal Medicare prescription drug benefit; however, Medicaid will no longer pay for prescription drugs for dual eligibles as of January 1, 2006. But are dual eligibles able to purchase Medicare prescription drugs? Kaiser Foundation discusses this issue about poor and sick people in this report.

Sharp Increase in Medicaid Enrollment Fuels Spending Growth (January 26, 2005)
According to a new Health Affairs journal report, Medicaid spending increased 10.2% annually between fiscal 2000 and fiscal 2003. About 90% Medicaid's total enrollment growth came from low-income families, or 8.4 million, while only 10% from elderly and disabled. The study's author, John Holahan, Urban Institute, said Medicaid is a safety net for individuals who have lost their employer-sponsored health insurance or experienced financial crisis while U.S. economy was bad. While the majority of Medicaid beneficiaries are young adults and children, about 70% of Medicaid expenditures go toward elderly and disabled. But if the need for Medicaid continues to increase, how can President Bush reduce the States' budget for Medicaid? Why not adopt public universal health care-at a much lower cost-for everyone? The Europeans have such systems that work well; why can't US citizens have the same?
Employer-Backed Health Care Is Here to Stay, for Lack of a Better Choice (December 5, 2005)
As health care costs continue to rise, more companies are finding it difficult to continue to provide health insurance for their employees. Now, a new hurdle may be on the horizon for employer-sponsored health benefits. The White House recently suggested limits be placed on tax breaks for both employers and employees who sponsor and receive health care coverage. Currently, there are no limits, but the new proposal would place a limit of $11,500 of coverage for a family and $5,000 for an individual. When will a national public health insurance system, similar to those in European countries, get on the national agenda?

United States Hunger (November 21, 2005)
Despite living in the world's most bountiful food-producing country, the number of seniors in the US who suffer from hunger is growing rapidly, according to the U.S. National Council on the Aging (NCOA). Seniors who experience hunger are at risk for serious health problems as hunger increases their risk for stroke and exacerbates pre-existing ill health conditions. As a matter of fact, the problem of hunger reaches far beyond homelessness as most people who deal with hunger are senior citizens.

The Doctor Is Out (November 14, 2005)
Retirement health benefits may become extinct in the US. Experts point to the recent General Motors-United Auto Workers contract that significantly reduced retiree benefits and increased health care costs as a precedent for current and future employers and retirees. While employers currently provide 40% of all health benefits to American workers, this trend may come to an end due to prohibitive costs. Since many countries have public universal health care systems, the US firms are unique in the global economy by having to carry health care and retirement costs. It becomes difficult for US firms to compete with companies around the world that do not have to factor in such overhead due to the government's role in providing health care. US business leaders and policy makers need to take a close look at health care change for the sake of the economy and of retirees.

When the Boss Is a Medical Watchdog (November 4, 2005)
Employers may challenge the health conditions and privacy of American workers in an effort to to keep health care costs down. More companies that provide health care coverage to their employees are providing incentives to encourage healthy habits such as exercise. Since there is no federal law that prohibits discrimination on the basis of health, employers could choose not to hire people due to poor lifestyle habits that could end up costing a company money in terms of higher health care costs. Many states, however, have implemented legislation banning discrimination due to health or lifestyle choices. If the cost controlling trend continues, it could result in more uninsured individuals, as well as a workforce skewed against older Americans.

16 Millions of Americans Suffer From Incontinence and Don't Do Anything About It (October 31, 2005)
(Article in French)
64% of the 25 million Americans who have all the symptoms of incontinence don't do anything about it. The most difficult step is talking about incontinence to relatives or a doctor. People feel humiliated, try to hide it and don't even realize incontinence is an actual disease, not a part of aging. That's why an advertising campaign was launched last week to explain in a humorous way why incontinence must be treated.

Can Employers Alter Hiring Policies to Cut Health Costs? (October 27, 2005)
US retail chain Wal-Mart proposes putting profits ahead of people by discouraging unhealthy workers from applying for jobs. Wal-Mart executives argue incorporating physical activity into the workday of employees whose jobs would otherwise not have such requirements will encourage healthy lifestyles. However, community activists and labor leaders contend adding unnecessary physical strain into a job will discourage the disabled and the elderly from seeking employment at Wal-Mart. The result: veiled discrimination against older persons and health care costs savings for Wal-Mart.

Few Doctors, Nurses Get Special Training to Treat Elderly (October 25, 2005)
Teacher Karen Tetreault has been teaching nursing courses focusing on the special medical needs of older adults for about ten years. However, classes such as hers are rare. Only one-third of nursing schools and only 10 out of 125 medical schools in the US require such courses. Unfortunately, many doctors seek high incomes (some goes to pay off school loans) and do not wish to accept low fees from older Medicare recipients. So medical talent goes to other higher-paying fields.
Managed Care: VA System (October 24, 2005)
Many health care analysts view the US Veteran's Administration's (VA) system as a success story in government-run health care. The VA negotiates lower prescription drug costs and uses technology to improve administrative efficency. More seniors who qualify for veterans' benefits are turning to the VA for services that may otherwise not be accessible or affordable to them. Congress is attempting to reform the VA's long term care system by modifying the regulations to qualify for such care and changing per diem funding rates. But proposed calculations could lead to budgetary shortfalls and jeopardize many seniors' access to quality long term care. Congress may realize if it's not broke, don't fix it.

The Quest For Universal (October 20, 2005)
The director of the Universal Health Care Action Network, Dr. Ken Frisof, highlights the gross shortcomings of the U.S. health care system. Dr. Frisof encourages activists to look beyond the prejudiced views towards universal health care in order to identify and implement an effective health care system that can serve all Americans.

Pending Legislation Relating to Family Caregivers and Their Loved Ones (October 2005)
The 109th Congress has produced several pieces of legislation aimed at meeting the needs of caregivers and their families. The National Family Caregiver Association complied a list of pertinent bills pending in the House and the Senate. Topics range from tax credits for family members who care for ageing dependents to expanding aspects of the Family Medical Leave Act. Unfortunately, not one piece of legislation listed has become law as yet.

Those Who Lack Health Insurance Need Ingenuity (April 11, 2005)
US health insurance's escalating costs mean that, by 2013, some 56 million people in the United States will be uninsured, more than one in four workers. Uninsured people have to be smart and ingenious to find affordable health care, such as going abroad or just avoiding necessary care at the expense of their health and life. According to Stuart Schear, director of next month's Cover the Uninsured Week campaign, 18,000 people in the US die each year because they lack health insurance. A sad comment on human rights abuse in the richest country in the world!

Ailing Health Care (April 11, 2005)
Health expenses' increase is not a bad thing because it should mean that more people have access to health care and that innovation makes it more efficient. The problem is the American system of Social Security and above all its health side. American citizens spend far more per person on health care than any other country, 75 percent more than Canada or France. According to Paul Krugman, "the United States has the most privatized, competitive health system in the advanced world; it also has by far the highest costs, and close to the worst results."

At Medical Journals, Writers Paid by Industry Play Big Role (December 13, 2005)
This article highlights how ghostwriters intervene in articles produced for medical journals, especially those dealing with pharmaceuticals. Paid by drug companies, these ghostwriters help make the research more readable and assist busy researchers get published. But, the system is open to abuse. Do the medical writers know enough to write these articles? Do they shape the article to favor specific medications? Do they always tell the truth? And, what happens when a doctor reads such articles and prescribes a drug whose inadequacies were missed in the article? Alas, the patient suffers.
Older Antipsychotics Are Found as Risky for Elderly as New Ones (December 1, 2005)
A new study in the New England Journal of Medicine suggests that older antipsychotics should carry the same warnings as newer drugs. The Food and Drug Administration agrees with this suggestion and expresses concern over the misperception that older drugs are safer. Although there are varying opinions on mortality risk associated with old and new antipsychotics, researchers at Brigham and Women's Hospital in Boston found that "patients who took standard doses of the older medicines ran a 37 percent higher risk of dying prematurely than those on the new drugs." Elderly are highly susceptible to side effects from these drugs due to other pre-existing health conditions such as cardiovascular disease.

Scripps Conference in Palm Beach Outlines Advances on Major Diseases (November 14, 2005)
More than 400 participants attended the Scripps-Oxford International Biotechnology Conference, held in Florida recently. Animal rights activists and local environmentalists who oppose Scripps also attended the conference. Scripps scientists predict that the next decade will see the release of treatments and preventative treatments for diseases such as Alzheimer's and Parkinson's. They also say that work on the human genome is helpful in providing clues about differences that make some people at higher risk for certain diseases. The scientists say this knowledge will help doctors to eventually prevent diseases.

Big Drug Makers See Sales Decline Along With Their Image (November 14, 2005)
Pharmaceutical companies are trying to improve their public image after several big manufacturers had to pull well-known prescriptions off the shelves. Drug company executives and lobbyists say the industry is making a concerted effort to improve transparency in clinical trials, educate the public at large and set reasonable expectations for consumers about treatment side effects. These actions may come too little, too late, as drug sales continue to lag.

Trends in Manufacturer Prices of Prescription Drugs Used by Older Americans (November 2005)
Brand name drug prices continue to increase while generic drug costs remain stable. The American Association of Retired Persons (AARP) recently published a survey tracking the costs of the most common brand and generic prescription drugs used by older Americans. AARP concluded that on average, the most frequently used brand name drug prices increased by 6.1%, slightly double the 3% rate of inflation. Eight pharmaceutical manufacturers, including Boehringer Ingleheim, Procter and Gamble and Pfizer, reported increased prices at least three times the rate of inflation. While costs went up in the 12-month period that ended in the second quarter of 2005, prices decreased from the same period last year. In 2004, brand name drug prices increased by 7.1% and the average senior taking three prescription drugs paid $154.68 more in 2004. In 2005, seniors on average paid $97.14 more for brand name prescriptions. Generic drug prices are harder to track than brand name counterparts, as manufacturer discounts are not always available to the public. AARP found, however, that the base line cost of frequently used generic drugs did not increase. While drug prices continue to soar above inflation rates, seniors have paid higher prices for drugs in the recent past. Is this supposed to be good news?

The Pharmaceutical Companies Dream (November 8, 2005)
(Article in French)
In some rural areas of the US, the life expectancy is the same as in Guatemala. In some Baltimore neighborhoods, it is the same as in India. The economic growth of the 1990's didn't bring quality health to many US elderly. For instance, when citizens campaigned to denounce the price of healthcare for the elderly, the US Administration introduced a Medicare reimbursement program for seniors' drugs. Seniors' votes are important because they vote in higher proportions than does the rest of the population. The writer says that the administration hid the actual cost of the policy which will likely give huge profits to pharmaceutical companies.

Vaccine Delays Fuel Fresh Worries (November 5, 2005)
Limited availability of flu vaccine has caused vaccination clinics to be cancelled in Rochester, New York. Maxim Health Systems, the company that distributes vaccine at many local stores, has cancelled all its retail flu clinics nationwide because of unexpected demand. Doctor's offices have faced delays in shipments from suppliers. In New York almost 60 percent of physicians have little or no flu vaccine. Some health officials are concerned that some high-risk patients, such as the elderly or those with chronic health conditions, may not receive vaccinations, or may not receive them in time. Some fear that the recent cancellations, combined with the distribution delays to doctors' offices, will result in large turnouts at other clinics, which may also be forced to close.
For Americans, Getting Sick Has Its Price (November 4, 2005)
The US scores high on cost and low on quality of care in a recent survey conducted in six nations and published in the Journal of Health Affairs. Americans are the most likely to pay over $1000 of out of pocket medical costs, the most likely to forgo care due to high prices, the most frequent victims of medical errors and the least likely to receive care outside of normal business hours.

Merck Cleared in Vioxx Drug Case (November 3, 2005)
A New Jersey court has found US pharmaceutical company Merck not liable for a 2001 heart attack suffered by a man taking the painkiller. The court found that Merck gave doctors adequate warning about health risks associated with the drug. Merck withdrew Vioxx just last year after the company found it could double the risk of heart attack or stroke. A court ruling in August by a Texas jury found that Merck had been negligent and Vioxx had contributed to a man's death. Merck is appealing this decision and faces a further 6,400 similar lawsuits.

FDA Panel Rejects Requiring Longer-Term Studies for Psychiatric Drugs (October 26, 2005)
An FDA advisory committee voted 12-0 against a proposed requirement that pharmaceutical companies conduct longer-term efficacy studies on certain psychiatric medications before releasing the drugs in the market. The FDA director of psychiatry products said that the longer-term studies are generally conducted, but are not currently required to be completed before drugs are released. Many pharmaceutical company officials, academic researchers and patient advocates agree with the advisory committee, as requirements for longer-term studies would delay the release of new treatments and increase costs. But will the drugs be safe to use?

Flu Vaccine Late This Year (October 25, 2005)
Across the country, elderly patients have been "surprised, frustrated and annoyed" to find that many doctors' offices are not carrying flu vaccines and they have to search it out themselves. Inadequate Medicare reimbursement rates as well as supply problems have discouraged some doctors from providing vaccinations. Vaccinations have been difficult for some elderly to procure. Public health departments are competing with private providers, and delays in supply from the manufacturers have not helped the situation. Manufacturers say that the process is lengthy, as each year's vaccine must be custom-tailored. One public health official criticized the manufacturers for supplying providers without regard to public policy considerations.

Drugs Linked to Death Risk in Elderly Dementia Cases (October 19, 2005)
According to a recently-released US study, certain drugs which are used to treat elderly patients with dementia can increase their risk of death. The study showed that those taking the drugs had a 54 percent increased risk of dying within 12 weeks of starting the medication. In April, the Food and Drug Administration warned that the drugs may raise the risk of death resulting from heart failure and pneumonia. The researchers said that the results of the study should induce caution "but not a great sense of fear."
Pfizer's New Headache (October 10, 2005)
Consumers are caught in the crossfire of a battle between drug benefit manager Express Scripts and pharmaceutical giant Pfizer. Express Scripts decided to drop Pfizer's cholesterol lowering drug Lipitor from its preferred drug list. Instead, they will now promote Zocor, the generic version of the drug. Pfizer, unhappy with Express Script's change in policy, will stop giving rebates to Express Scripts to help lower the cost of prescription drugs offered on a provider's preferred list. This feud may result in higher drug prices for consumers and 60-80% profit margin for drug benefit managers that choose to make generic drugs preferred. And where does this "magic of the marketplace" leave the older consumers? Puzzled and flat on their backs!

Flu Studies Give Chills to Health Experts (September 22, 2005)
Two recent studies show that influenza vaccinations are only modestly effective in protecting elderly persons from the illness. The researchers suggest this may be because the immune systems of elderly persons are less capable of responding vigorously. One study also found that the rate of resistance of influenza strains to certain drugs has risen dramatically. Although the findings are disappointing, researchers still encourage vaccination among older persons, as the elderly population runs a higher risk than other groups of being infected with the flu.
Help Control Damage from Part D (September 2005)
Valerie J. Bogart, the Director of Evelyn Frank Legal Resources Program at Selfhelp Community Services, Inc., has written a letter to Global Action on Aging and other organizations regarding dual eligibles on Medicaid and Medicare. This message concerns 3 important ways that New York State can help to reduce harm for the most vulnerable Medicare beneficiaries as they face the loss of their Medicaid drug coverage. Please check it out immediately and if you would like to take an action, please contact the named persons.
U.S. Regulator Criticized on Oversight of Heart Devices (September 15, 2005)
The Food and Drug Administration (FDA) may come under heightened scrutiny if the plans of two US lawmakers go ahead. The plans come after criticism of the FDA's failure to release data to the public about the safety problems of critical medical devices like heart defibrillators and pacemakers. After the FDA failed to warn doctors and consumers about a short-circuiting problem with a widely used defibrillator, a young man using one of the faulty defibrillators died of cardiac arrest. The proposal for increased scrutiny is clearly long overdue.
Vioxx Lawsuits: Merck Prepares For Round Two (September 7, 2005)
Merck & Co., the manufacturer of arthritis drug Vioxx, is preparing for the second lawsuit against it, to be heard in a New Jersey courtroom this week. A 60 year-old Vietnam veteran who was the victim of a nonfatal heart attack after he had been taking Vioxx for two months, filed the suit. A defeat in the first lawsuit cost the company millions. Merck seeks to block evidence that reportedly persuaded some jurors in the first lawsuit that the company knew that Vioxx posed heart risks. However, the current suit brings evidence of a scientifically proven link between Vioxx and heart attacks and strokes, which may prove difficult for Merck's lawyers to counter.
New Type of Hypertension Drug Shows Promise (August 22, 2005)
A drug to treat hypertension may work wonders, experts believe. Studies confirm that Aliskiren, is an effective a treatment option for patients with mild-moderate hypertension. Aliskiren has not yet been approved by the Food and Drug Administration, and is currently undergoing clinical trials to verify its health benefits. Clinical trials performed to date however, indicate that patients respond well to the oral, once-a-day medication.
Prices of Drugs for Elderly Said to Far Outrun Inflation (August 16, 2005)
The purpose of the Medicare drug benefit is to assist the senior population of America in paying for their medications, not make paying for them more difficult. Why is it then, that the average prices of widely used prescription drugs have skyrocketed over the past three years? A survey released on the 16th of August by AARP (American Association of Retired Persons) showed that drug prices have been inflated substantially. Many are attributing this surge to the pending expansion of the Medicare plan to include prescription drugs this coming January.
Elevated Insulin Increases Alzheimer's disease Risk (August 8, 2005)
Even moderately elevated insulin levels may increase the risk of developing Alzheimer's disease, according to a small study by investigators at the University of Washington. The results, if confirmed, suggest that the current epidemic of diabetes and insulin resistance syndromes could cause an upsurge in the prevalence of Alzheimer's in the future.

Another Way to Cut Medical Costs: Split Your Pills (August 8, 2005)
For years, people who take daily medications have saved money by asking their doctors to prescribe pills with double the dose they need, which they then cut in half with a knife. More and more health insurers are encouraging patients to split pills as a way to combat the rising costs of prescription drugs. But drug manufacturers and pharmacies oppose pill splitting, arguing that it's too difficult to divide a tablet into equal halves, especially for the elderly and people with poor vision or arthritis.

Parkinson's Drugs Cause Uncontrollable Sleepiness (August 8, 2005)
Individuals suffering from Parkinson's Disease should be aware that their medications may cause unexpected and uncontrollable sleepiness, often at the most inopportune times, researchers say. Patients may fall asleep for hours on end, often spontaneously, while they are in the middle of an action or task. This can be especially dangerous for those who are in the process of operating machinery, or driving. A type of Parkinson's drugs called "dopamine agonists" causes the onset of sleepiness. Although the pattern of sleep people experience while on these drugs may be annoying and difficult to live with, some experts agree that it is important to allow the medications to run their course. "Certainly, there is increased risk of somnolence with dopamine agonists," University of Wisconsin neurology professor Erwin Montgomery said. "But the benefits of dopamine agonists in terms of preventing long-term complications far outweigh that additional risk."
New Code Missing Several Measures That Some Critics Sought (August 3, 2005)
Big Pharma, which brought us the VIOXX and other drug scandals over the past year, issued new guidelines for direct to consumer marketing of medicines. It claimed it would educate doctors before beginning consumer campaigns. It also committed to outlining the risks involved in taking prescription drugs. The guidelines, however, failed to call for a specific time restriction as how long the ads can be withheld, citing it could hold back information ads on lifesaving drugs. Critics responded that the voluntary code is toothless, in that many of the principles are already required by law.

Mail Order Drugs Could Save U.S. Billions (August 2, 2005)
Saving 86 billion dollars over the course of 10 years sounds awfully good to the national insurance program for the elderly. A study released this past Tuesday, has found that if patients were to mail order prescription drugs rather than buy at a drug store or pharmacy-the result would equate to a savings of about $86 billion. The prime reason seniors don't use the mail order system now is simply because they don't know how it works. "To the degree the mail-service pharmacy option can be more aggressively promoted and accepted, the better off seniors will be and better off the Medicare program will be," said Mark Merritt, president and CEO for the group.

Parkinson's Drug Eases Fibromyalgia Pain (July 29, 2005)
Fibromyalgia is a chronic disorder that causes widespread pain and tenderness in the muscles and soft tissue. It is an agonizing condition for the millions of Americans who suffer from it. New hope has been raised however, in the form of a drug traditionally used to treat Parkinson's disease. The results of a clinical study showed that half of the people on pramipexole reported a 50 percent decrease in pain. Fibromyalgia is especially common in elderly persons, and more so in women than in men.

FDA Issues Alert on Impotence Drugs, Blindness (July 9, 2005)
Sudden blindness from an impotency drug? The Food and Drug Administration of America has recently warned all consumers as well as potential consumers of the possibility of a NAION (called non-arteritic anterior ischemic optic neuropathy) resulting from the ingestion of commonly prescribed sexual performance drugs such as, Viagra, Cialis or Levitra. This condition is caused by the blockage of blood in the optic nerve, and results in a swift loss of vision. Manufacturers of the drugs are fighting back to the statements of the FDA, arguing that the blindness is not necessarily linked to the medications themselves, but to factors such as high blood pressure or diabetes (which are known to cause erectile dysfunction). For more on the opinions of both sides, read on.

Drug Co-Pays Hit $100 to Curb Rising Costs (June 28, 2005)
US companies try range of tactics to push employees to use cheaper medicines. Get ready for the $100 co-pay. That is how much state workers in Georgia will soon pay for certain brand-name drugs, in what may be the highest drug co-payment anywhere in the country.

Elderly Often Skip Taking Blood Pressure Pills: High Blood Pressure Ignored in Favor of Treating Illnesses With Noticeable Symptoms (June 27, 2005)


Just because you cannot see something- --that does mean it's not there! Seniors suffering from high blood pressure are learning this the hard way. Studies show that seniors are more likely to take medication for an illness with noticeable, or painful symptoms that they must suffer through, but often completely forget about treating those that they suffer through silently. "We found [in a study] that elderly high blood pressure patients with other illnesses were generally half as likely to take their medication for high blood pressure," says researcher Philip Wang, MD, from Harvard Medical School, in a news release. Don't forget about your blood pressure medication, seniors!

FDA Approves Controversial Heart Medication for Blacks (June 24, 2005)
The Food and Drug Administration yesterday approved the controversial drug BiDil to treat heart failure specifically in black patients, marking the first time a medication has been targeted at a racial group.

AMA Declines to Support Ban on DTC Prescription Drug Ads, Pending Study (June 22, 2005)
The American Medical Association said NO to proposed legislation that would delay direct-to-consumer prescription advertising until further studies are conducted. Although 250,000 doctors within the AMA support some type of moratorium, a committee opposing a moratorium lobbied effectively against it, citing possible First Amendment rights violations.

Supreme Court Rules Drug Firms Can Ignore Patents at Start of Research (June 13, 2005)
The Supreme Court ruled on June 13, 2005, that drug companies have the freedom under the Food and Drug Administration rules to ignore rivals' patents when starting research on competing medications. Justices also declined to restore new rules easing media-ownership limits and sidestepped a case on executive powers to hold US citizens indefinitely without charges in alleged terrorism cases.

Elderly, Poor More Likely to Be Given Addictive Sleep Drugs (June 1, 2005)
Doctors are prescribing potentially addictive medications to treat sleep disorders nearly twice as often to their older patients and those with Medicare or Medicaid, according to a new study. Among the health professionals, psychiatrists are more likely to prescribe benzodiazepines more often. Finding a fast and cheap solution to the sleep problems governs decision-making, even if this solution provokes a much worse situation such as dependency.

Drug Makers Seen As Slow to Finish Postmarket Studies (June 1, 2005)
According to a review by Rep. Edward J. Markey (D., Mass.), pharmaceutical companies failed to complete about half of the studies ordered by the Food and Drug Administration in the agency's accelerated-approval program for new drugs. This program requires drug companies to make studies after the launch and sale of a new drug in order to prove their safety and efficiency. But it appears that neither the Securities Exchange Commission, nor medical doctors, nor patients holding the prescriptions know that FDA wants additional tests. Not a good situation.

Medical Editor Turns Activist On Drug Trials (May 26, 2005)
Jeffrey Drazen, editor of the New England Journal of Medicine, blames the pharmaceutical companies for blocking access to information on drug trials and hiding negative information on their drugs. The rebellion of some scientific newspapers such as the New England Journal of Medicine comes when the advertising dollars spent by drug companies in this kind of journal have declined in favor of direct-to-consumer advertisements. Guess there's no truth in advertising either.

Elderly Antidepressant Use May Prevent Suicide (May 24, 2005)
Subsequent to years of psychiatric physicians stressing the hazards of antidepressant use among children and adolescents, a psychiatric hospital in Israel recently came forth in saying that Selective Serotonin Reuptake Inhibitors (or SSRIs,) may actually have the opposite affect when administered to the elderly. Antidepressant medications including Prozac have reduced suicide attempts by a staggering 50 percent in this population. GAA will watch for further studies on this important topic.
In Trial, Drug Aids Vision of Elderly (May 24, 2005)
A drug developed by Genentech significantly improved the eyesight of people with a condition that is the leading cause of blindness in the elderly, the company said on May 23, 2005. However, neutral tests by objective scientists must yet be done.

Cholesterol Drug Crestor Poses Risks, Journal Says (May 24, 2005)
The powerful cholesterol-lowering drug Crestor is significantly more likely than other statins to cause muscle deterioration that can lead to kidney disease and failure, according to a study in the American Heart Association's journal, Circulation. However, the FDA has resisted efforts to pull it off the market. Shamefully, the American Heart Association which takes funding from pharmaceuticals opted to advise patients to follow their doctor's advice-the same doctor that gets drug company "incentives" to push their products. Not a healthy picture!

An Update on Americans' Access to Prescription Drugs: More U.S. Residents With Chronic Conditions Have Access Problems Affording Needed Prescription Drugs (May 19, 2005)
A greater percentage of US residents with chronic medical conditions were unable to afford all of the prescription drugs they needed in 2003 compared with 2001 data, according to a study by the Center for Studying Health System Change, CQ HealthBeat reports. More than 14 million adult U.S. residents with chronic conditions -- more than half of whom had annual incomes less than 200% of the federal poverty level -- could not pay for all of their prescription drugs in 2003, the study found. "Adults with chronic conditions were twice as likely as other adults to have problems affording prescription drugs," HSC President Paul Ginsburg said. African-American access to health care and prescriptions nearly doubled the already poor rate of white persons. How long will US citizens put up with poor health care?

A Serious Drug Problem (May 6, 2005)
The government would like to make us believe that Medicare, which subsidizes private health plans, provides the best medicines by bargaining for the lowest price with the pharmaceutical firms. However, the law specifically prohibits Medicare from using its purchasing power to negotiate lower drug prices. Independent groups such as the Veterans Affairs succeeded in negotiating drug discounts far larger than Medicare. Anyway, how can anyone trust a law that Thomas Scully, the former Medicare administrator, pushed through Congress while-at the same time-he was angling for a job in the pharmaceutical lobby. Corruption! Corruption!
Deep Discounts by Drug Firms Draw Scrutiny (April 28, 2005)
Federal law obliges the pharmaceutical firms to give Medicaid the best price that they can for their customers. However, a lot of these firms, if it's not all of them, improperly discounted 90% and up to hospitals, but not to Medicaid. Why? Because the hospitals helped them achieved some market-share goals. If a drug company can offer deep discounts on drugs to certain customers, why isn't it doing the same for Medicaid? What comes first? Health for all? Or profits for the drug companies?

The Public On Prescription Drugs For Seniors (April 2005)
The Kaiser Family Foundation has issued a report on the public's perception of the new prescription drug program for seniors. Seniors have mixed views of the program, and are, in fact, more likely than their younger counterparts to have a negative view, although they believe it should be helpful for people on Medicare. There are still gaps in seniors' understanding of the program and how it will affect them. .Besides the new prescription drug benefit, there continues to be strong support for other government policies that aim to lower prescription drug prices. A majority (77%) of the public supports allowing Americans to buy prescription drugs imported from Canada, and allowing the federal government to negotiate with drug companies for lower prices on prescription drugs for people on Medicare.

Cracks in High Drug Prices (April 22, 2005)
Editorial in the Los Angeles Times applauds statements by David Kessler, the FDA chief under presidents George H.W. Bush and Clinton. Kessler argues that the government should be legalizing and regulating imports of cheap drugs rather than denouncing the elderly and the chronically ill as lawbreakers.

Psychotropic Drug Use in Nursing Home (March 2005)
Edna H. Travis, Esq., lawyer and Global Action on Aging volunteer, has written a comprehensive background paper on a key issue confronting older persons in US nursing homes: Over-medication. Drawing on the existing legal framework, Ms. Travis explores the current situation and outlines remedies that the federal government has devised to assure appropriate medication levels. The Travis paper provides the first analysis on the GAA website exploring this difficult human rights issue for older persons and others in an institutionalized setting.
Industry Aims to Defeat Discount Drug Initiatives (March 28, 2005)
Facing pressure from many states and non-profit consumer groups to provide cheaper prescription drugs, the pharmaceutical industry has launched its most aggressive counterattack in California, where the issue is threatening to explode on the ballot as early as this fall. The State of California has negotiated a voluntary discount plan called California Rx, which would offer drugs 40% cheaper than the original price. Pharmaceutical companies are spending vast sums to protect their very high profits, an admission that they don't want to lose the outrageous profits. Why not a fair price?
Most States Help Low-Income Elderly with Drug Costs (March 21, 2005)
Increasingly, the burden of assisting low-income senior citizens is falling on State governments in the US. Tom Koziol, a regular contributor to SeniorJournal.com, has found a Website that assists the elderly who do not qualify for Medicaid but still need help finding prescription drugs in their State.

Direct Pitch (March 20, 2005)
The Food and Drug Administration has encouraged direct-to-consumer drug marketing and it is growing rapidly. Unfortunately, FDA does not use the criteria of an effective medication or ones that are covered with health insurance. The blind eye approach has permitted widespread advertising of dangerous drugs-and produced huge profits for the pharmaceutical industry. Whose health comes first?

A Troubling Drug Combination (March 15, 2005)
Pfizer found a new way to increase its supremacy in the market and keep prices moving upward. Its new drug, a torcetrapib which raises the level of "good cholesterol," will be exclusively sold in combination with its well-known statin, Lipitor, which reduces the level of "bad cholesterol." Why? Simply because Lipitor will soon lose its patent protection and will face competition with a much cheaper generic. More, by selling Lipitor with its new drug's patent protection, Pfizer will extend the patent life of Lipitor and the high profits it generates. What's good for Pfizer, in this case, is not good for old people with heart disease. This patent trick will likely cost millions - and for those who cannot afford the drug. . . . .too bad!

U.S. Blocks Drugs Sent from Canada (March 10, 2005)
The US Food and Drug Administration used to allow the cheaper drugs mail-ordered by American citizens in Canada to come into the country. However, Big Pharma and the Bush Government now declare it illegal and unsafe for the health of US citizens. Recently FDA began to seize some drugs before they reached their recipients. But the Illinois State Governor and others continue their efforts to allow and facilitate such purchases for the sake of health and lower costs. But Big Pharma wants to protect its exorbitant US prices. And so, you can't afford to buy their pills?

Drug Makers Are Still Giving Gifts to Doctors, F.D.A. Official Says (March 3, 2005)
Who wants cruises and travels in exotic places, free dinners, gasoline, Christmas tree, Broadway shows and sport events tickets? Maybe your doctor if he agrees to listen to drug companies' sales pitches and to prescribe their pills to his patients. In spite of the advice of The American Medical Association not to accept these "presents," corruption still exists. And patients can die as a result!
Dirty Teeth Can Kill You (November 26, 2005)
A study in the US has found that bacteria found in dental plaque can cause fatal pneumonia in the elderly. Although the study was small, it found that many nursing home patients had germs known to cause respiratory disease in their dental plaque and many of these patients subsequently developed pneumonia. The findings serve as a reminder of the importance of dental hygiene.

Geneticists Claim Ageing Breakthrough but Immortality Will Have to Wait (November 18, 2005)
Scientists at the University of Southern California have found that it is possible to extend the life of certain single-celled organisms. The organisms are capable of living six times their usual life span when genetically manipulated. The scientists describe the process as forcing organisms into an "extreme survival mode", where the organisms are forced to age slowly. The scientists have hopes that the experiment could lead to the development of drugs that suppress ageing in humans.
Debating Cancer Screening: Too Old to Test? (November 15, 2005)
Should an older person be prevented from being screened for cancer? Cancer screening is an expensive medical examination that, say some people, is not profitable enough for people aged over 65 or 70 because their life expectancy is shorter than younger people. Another question is seniors dealing with the risks of such an examination. Doctors recommend that the decision to continue screening after 70 consider issues like the presence of a family history of cancer. However the article underlines the difficulties of older people to get an accurate and safe examination for ailments.

Is it Okay to Sign Alzheimer's Patients Up for Research Studies? (November 7, 2005)
The need for further research about new therapies must be balanced with the protection of vulnerable patients. A new study on people over 70 who had at least one close relative with Alzheimer's disease revealed that more than 90 percent of the participants agreed that studies with minimal risks should be allowed if family members of a patient gave permission. A smaller number of people, but still a majority, thought that higher-risk studies (such as testing a potential vaccine or a neurosurgical gene-transfer intervention) were acceptable in such circumstances. The researchers recognized that the participants in this study may be more supportive of research than the typical person at risk for Alzheimer's, because they were already participating in an Alzheimer's disease anti-inflammatory prevention research study.
The Pablo Picasso Alzheimer's Therapy (October 30, 2005)
Art therapy (both appreciating art and making it) is being used increasingly as a therapeutic tool for elderly Alzheimer's and dementia patients. Although in past years, such therapy has been mostly in nursing homes or hospitals, some museums are now trying to bring it to their galleries. Private museum tours at the New York Museum of Modern Art have shown that Alzheimer's patients respond extremely well and engage with the art. Some research has been conducted on the effects of music and performing arts on brain function, but as yet there have not been extensive studies on the effect of the visual arts.

National Diabetes Education Program (NDEP) Strengthens Campaign Empowering Older Adults to Manage Their Diabetes (October 20, 2005)
The National Diabetes Education Program has announced a new awareness campaign designed to help the 18.3 percent of adults age 60 and older with diabetes manage their disease. Older adults are more likely to be affected by the disease than younger people. Many of these older adults live on low incomes and consequently find it difficult to engage in self-care routines. The campaign hopes to help older adults gain better access to Medicare benefits, which help cover the cost of medicines and services to control diabetes, as well as making healthy life-style choices and managing blood pressure and cholesterol and blood sugar levels.
Can Brain Scans See Depression? (October 18, 2005)
As new generations of brain scans are being developed, doctors and scientists are hoping to discover clearer connections between the brain and mental illnesses like depression, anxiety, and attention deficit disorder. Although brain scans can explain the biological basis of a problem, and therefore reduce shame and guilt, Paul Root Wolpe, a professor at the University of Pennsylvania's Center for Bioethics says that "the only thing imaging can tell you is whether you have a brain tumor, or some other neurological damage." Studies in search of connections between psychiatry and brain scans have been difficult to confirm due to the complexity, variability, and uniqueness of each person's brain. Despite disputed findings, doctors and scientists have high hopes for the future of brain imaging technology. Hopefully we will be able to use this technology in the future to predict and cure mental illnesses for aging populations.

Older Heart Patients Treated Less Aggressively (October 18, 2005)
New studies show that elderly patients affected by heart disease are less likely than younger patients to receive aggressive treatment. This is despite the fact that treatment guidelines state that the age of a patient alone should not determine whether patients receive such treatments. The researchers said that doctors may hesitate to give elderly patients aggressive treatment because of the risk of complications. However, they found that even with this fact taken into account, elderly heart patients were still less likely to receive the treatments recommended in guidelines. However, drug firms funded this research as well as some of the study authors.

Obese Women Less Likely to Receive Preventive Care (October 17, 2005)
Middle-aged and elderly Caucasian women who are obese receive preventive services less frequently than other patients, according to a Duke University Medical Center study. The study found that elderly women with a greater body mass index (BMI) were less likely to receive influenza vaccination. This trend was found to exist among white, but not black, women. The researchers found a similar correlation among white, middle-aged women and their receipt of screening mammography and Pap tests.

Fish Boosts Elderly Mental Health (October 11, 2005)
A study by the Rush University Medical Centre in Chicago has found that eating oily fish like salmon or tuna once a week prevents mental declines in elderly persons. The omega-3 fatty acids found in fish help the brain to function better. It is believed that one of the fatty acids could lower the risk of stroke and dementia. The study also showed that the fatty acid enhanced memory capability in older animals.

Knowledge Gaps: Alzheimer? No.Background Noise. (October 10, 2005)
(Article in French)
According to an American study, the decline of memory linked to aging should not be related to a concentration disorder but rather to a decreasing skill to abstract from the surrounding noise. This is even truer for aging people, according to a doctor from Berkeley University . As a matter of fact, drugs that target this problem would be a lot more efficient than those that are supposed to improve concentration. It also means that knowledge gaps are, most of the time, not linked to a disease but rather to an inner ear weakness.

'That's One More Day' (October 8, 2005)
A survey conducted in Sarasota County, in Florida has revealed that many older people in the area face hardships while living independently. They need assistance with housework, transportation, meal preparation and other daily chores. The survey also found that one-third of the older persons interviewed experience depression and more than three-quarters are dealing with health problems. Some reported that they do not receive phone calls or get visitors. Some rarely leave their homes. Despite this, aging experts claim that older persons prefer independence to living in care facilities. The agencies conducting the survey hope to use the results to provide more assistance and improve the quality of life for older persons living at home.

Annual Report to the Nation Finds Cancer Death Rates Still on the Decline (October 5, 2005)
Leading cancer organizations in the U.S. have found that deaths resulting from cancer are continuing to decrease. However, there are notable variations in treatment levels for different populations. According to a recently published report, older stage III colon cancer patients are less likely to receive adjuvant chemotherapy than younger patients. The authors also examined racial and ethnic disparities in cancer. The most notable disparity was among African-American men, who have 25 percent higher incidence rates, and are 43% more likely to die of their cancer than white men. How will these race, gender and age disparities in treatment be remedied in the US health system?

Avoiding Dementia: Fitness and Your Brain (October 3, 2005)
Most people know by now that a heart-healthy diet and exercise can protect from heart disease. In exciting new developments, studies are now showing that the same diet reduces the risk of dementia. Evidence is apparently mounting to suggest that diet and exercise can also help prevent Alzheimer's disease. Some studies suggest that certain drugs, such as drugs that lower cholesterol and reduce inflammation, or control diabetes and high blood pressure, may also reduce the risk of dementia.

Mental Declines Can be Reversed - Report Shows (September 15, 2005)
Researchers have found that mental declines are reversible in about 90% of cases. Although the effects of debilitating diseases that affect the brain, such as Alzheimer's disease, cannot be reversed at this time, their research shows that keeping mentally active generally prevents mental declines. They also found that "it is never too late to start," and elderly people can dramatically improve their cognitive skills. Among the researchers suggestions for improving mental capacity are playing card games, traveling, doing crossword puzzles, taking continuing education courses and surfing the Web.

Depression in Seniors Can be Treated (September 19th, 2005)
The American Psychological Association estimates that clinically significant depression afflicts 20 percent of elderly people in the US, and 50 percent of adults in nursing homes. Countless cases of depression go unrecognized and untreated, and older persons have the highest suicide rate of any age group. The "stigma" associated with a diagnosis of depression as well as concerns about the effects of medications discourage many from seeking help. Depression is one of the most treatable emotional illnesses and numerous treatment options are available. Depression is not a normal part of aging, and elderly persons suffering from the illness should be encouraged to seek help, rather than suffering in despair.
Research Provides First Whole Genome Map of Genetic Variability in Parkinson's Disease (September 12, 2005)
In groundbreaking findings, researchers in Rochester , Minnesota, have generated the first whole genome map of genetic variability associated with Parkinson's disease. The study represents one of the first of its kind, and one of the most comprehensive genetic studies of Parkinson's disease. If the findings are confirmed, they could be used to make new insights into the causes of the disease. Significantly, the study found no single genetic determinant of Parkinson's disease.
Exercise Lowers the Rate of Falls Among Elderly (September 6, 2005)
Falling causes more accidental deaths of older persons than any other mishap. Twenty to 30 percent of people 65 and older who suffer a fall will experience a loss in mobility, or of independence. Accidental falls can be prevented. Apart from making changes to homes, such as adding handrails and removing hazards, exercise is central to fall prevention. Inactive people find that their muscle mass deteriorates making them more prone to falling. Although there is still work to be done to determine what kinds of exercise work best, various studies prove that exercise reduces fall rates.

Heart Health: Scientists Shed Light on a Secret of the Olive Tree (September 6, 2005)
Researchers may have identified one of the main reasons for the positive effect olive oil has on cardiovascular health. They found that olive oil contains a naturally occurring anti-inflammatory chemical, called oleocanthal, which has the same anti-inflammatory effect as drugs like ibuprofen and aspirin. Such an anti-inflammatory effect can inhibit the sometimes harmful effects of enzymes called cox-1 and cox-2. The researchers suggested that the health benefits associated with the Mediterranean diet may stem at least in part from the same mechanism.
Gene Expression in the Aging Brain (September 2, 2005)
In a study published this week in the open-access journal PLoS Biology, Michael Eisen and his colleagues identified sets of genes whose expression changes with age in human and chimpanzee brains. Interestingly, a set of affected cortical genes was different between human and chimps, which might be accounted for by one common theory of aging that holds that damage is done to DNA and proteins by free radicals (highly reactive molecules produced by the metabolic activity of mitochondria). Thus, more metabolically active tissues will show greater age-related differential gene expression. The patterns found in this study could be used to better understand genetic changes in aging and may reveal methods of treatment of neurodegenerative diseases.
An Active Lifestyle May be Key to Slowing Brain's Aging (August 23, 2005)
A memory that begins to slip away slowly, tiredness and fatigue that result from minimal exertion, and a general slowing of regular pace-just a few of the telltale signs of aging. What many people dread about aging is the loss of energy that accompanies old age. Researchers have confirmed that when seniors begin to take matters into their own hands, this simply doesn't have to be the case. Maintaining an active and vigorous lifestyle simply does not allow for sluggishness, mentally or physically. Following a daily regimen that includes memory exercises, daily exercise and relaxation techniques can make for a marked difference in the brain's speed of aging. Scientists are only beginning to understand the connection between the rate of aging and regular activity, but are very excited at the potential benefits of their research.
Alzheimer's Hits Brain's 'Daydream' Centers (August 23, 2005)
A relationship has surfaced which failed to occur to neuroscientists until recently: areas of the brain which young and mentally healthy people use for daydreaming, are the same areas which are effected in people suffering from Alzheimer's Disease. This may indicate that Alzheimer's and other forms of dementia are the consequence of abnormalities in everyday brain functioning, and that problems in functioning may begin to develop in children of a very young age. The August 24th issue of the Journal of Neuroscience will feature more on this research.

Seniors Like Dentures But Don't Change Eating Habits (August 22, 2005)
Dental experts are not smiling at the release of new study information, which says that older persons wearing dentures do not typically adjust their eating habits to coordinate with this major life adjustment of wearing dentures. Seniors continued to consume food in the same manner they always did-sometimes choosing foods that were not improved by the provision of new dentures. Certain precautions are important to consider for those who are fitted with dentures. Make sure you keep on top of your oral hygiene, seek professional dental treatment when need be, and limit tobacco and alcohol (which puts individuals at higher risk of periodontal disease). Most importantly, make sure you speak to your dentist or hygienist about which foods are not recommended for consumption. Recent statistics show that approximately 30 percent of American seniors are completely without natural teeth by the age of 65.
Gene Linked to Age-Related Blindness (August 22, 2005)
Researchers have found the missing link! A variation in a single gene is the cause of untreatable blindness in old age. A number of other factors may contribute, but experts have looked towards the field of genetics to provide the majority of the information they are currently searching for. A simple eye test can provide physicians with the information they require to correctly identify people at risk of blindness which onsets in old age. This recent scientific breakthrough is very exciting- hopefully scientists will accumulate the information they need to provide more effective treatment options to the blind population.
National Program Launched to Help Low-Income Get Hearing Aids (August 20, 2005)
Help is not cheap for people who have difficulty hearing. Recent studies at University of California in San Francisco show that hearing aids are very expensive, sometimes costing up to 2,000 US dollars. One in every ten Americans suffers from some type of hearing loss, especially the elderly population. However, it does not follow that every one person in ten is able to afford these sky-high prices. The companies who distribute hearing aids should seriously reevaluate the needs of the demographics that they are serving in conjunction with their ability to pay.
Breast Cancer Photo Exhibit Draws Attention in Pennsylvania (August 20, 2005)
What can only be described as a powerful and moving photo exhibit documenting the lives of women with breast cancer, is currently being displayed at centers around the country. The average older woman (more than 50 years old) has roughly a 1 in 8 chance of developing breast cancer, studies show. Breast cancer takes victim millions of women each and every year, and is considered to be the most frequently occurring form of cancer in women. The illness does not discriminate-it can appear in anyone, regardless of age, sex, or socioeconomic status. The exhibit was composed by the Pennsylvania Breast Cancer Coalition, or PBCC.
Foreign Caregivers Recruited by National Nursing Home Firm (August 18, 2005)
Elderly people in nursing homes are entitled to high quality care, attention and treatment. With increasing numbers of older persons choosing to live in homecare settings, however, demand for workers to tend to their needs has grown. Beverly Healthcare announced an agreement with Universal Resources to recruit "quality, trained, frontline caregivers" to work in its nursing homes throughout the United States. The majority of these workers will come to America from the Philippines. Hopefully, this partnership with Universal Resources will better the critical situation that the entire nursing home industry in the United States is facing today: an immense shortage of qualified workers.

Senior Citizens Who Master Computer Have Less Depression (August 18, 2005)
It has long been acknowledged in world of psychiatric research that depressive symptoms are less likely to appear in people who are energetic, stimulated, and able to partake in activities that they enjoy. Leading a life of boredom and inactivity can only nurture feelings of hopelessness and despair. One activity that researchers have noticed has a particularly positive effect on depressed persons is computer use. In a study examining clinically depressed senior citizens, those who become adept at using a computer appeared to have fewer depressive symptoms than those older adults who were not so technologically connected. Experts agree that cyberspace is an ideal place for seniors to lead mentally vigorous lives- they are able to read articles on a variety of subjects, remain aware of news and current events, or even socialize with friends and family through use of e-mail and chat rooms. Read on for more of this intriguing study.
Range of Jobs Tied to Degenerative Brain Disease (August 18, 2005)
Research suggests that certain jobs may pose a serious risk of degenerative brain disease in older adults. The study, led by Robert M. Park of the National Institute for Occupational Safety and Health, found that bank tellers, clergy, aircraft mechanics and hairdressers had the highest odds of dying from Alzheimer's disease. The study also found that biological scientists, teachers, clergy members and other religious workers were at the most at risk for Parkinson's disease. Vocations such as farming and welding can also be major threats. Scientists are continuing to probe this issue to learn more about the connection between occupations and neural deterioration.
New Heart Failure Guidelines Stress Early Diagnosis, New Treatments (August 16, 2005)
An ounce of prevention is worth a pound of cure. This is the age-old adage physicians have adopted as they treat heart failure in people of old age. Common heart complications that arise in later life can be avoided when elderly persons make good choices and follow healthy patterns of living. The key to prevention, experts say, is to get the risk factors under control. An example of this can be seen with controlling hypertension. The incidence of heart failure was reduced by 50 percent in patients who carefully monitored their hypertension. Once a person puts their health in jeopardy, there is often irreparable damage. The best-case scenario is to avoid such damage from the beginning.
Race-Based Quality Gaps Persist for Older Americans (August 17, 2005)
Despite slight improvements, studies have repeatedly shown that a gap remains between the quality of care for white seniors, and for those of visible minority. A disparity persists in the quality of surgical care, heart attack treatment and other major medical procedures offered to non-white elderly persons. One study has also demonstrated that gender differences exist, with women receiving inferior treatment to men. The statistics show the unavoidable truth in as clear a manner as possible- of all ethnic and gender divides, black women received the fewest recommended treatments and also had the highest morality rate. Three studies examining race and gender differences in the American healthcare system are now featured in the New England Journal of Medicine.
Study Shows More Obesity-Related Arthritis Among Baby Boomers (August 17, 2005)
The obesity pandemic in America has posed what is undoubtedly, one of the most serious health problems in the nation today. With more and more men, women and children being classified as "morbidly obese," it is no shock that the elderly population has also been affected. There are more obese baby-boomers today than there were in previous generations. Due to the medical link between obesity and arthritis (an inflammation of the joints), experts are predicting that incidents of arthritis will rise alongside cases of obesity. America really needs to get this problem back in check.
Study: Painkiller-Women's Blood Pressure Link (August 16, 2005)
A new study conducted by the Nurses Health Study at Harvard Medical School and the Brigham and Women's Hospital in Boston has concluded that women taking Tylenol are twice as likely to develop blood pressure problems. Tylenol was previously considered as posing the least risk for heart-related problems among over-the-counter non-aspirin painkillers. Risk of heart-related problems increases when taking daily amounts of NSAIDS as well. Experts now say that aspirin still remains the safest medicine for pain relief, as it has a different effect on blood vessels than NSAIDS and acetaminophen. Women taking daily amounts of non-aspirin painkillers are advised to monitor their blood pressure and to consult their physicians.

Geriatric Psychiatry Grant Recognizes Growing Mental Health Needs of Seniors (August 15, 2005)
Research indicates that as many as one in every three elder persons suffer from a mental disorder. Many geriatric mental health care programs are expanding to meet the needs of the growing elderly population. However, they will require further growth and development to be truly ready for this influx. Mental health practitioners remind the general community that psychiatric illnesses are disorders that are just as serious as diabetes, heart disease and cancer. A great deal of stigma continues to surround the world of mental health, but perhaps with an increased awareness and level of understanding, new attitudes may soon develop.
Poor Care for Elderly Linked to Early Death (August 15, 2005)
A report released in the August 16th issue of the Annals of Internal Medicine shows that patients who do not receive the proper treatment options for their conditions are more at risk of dying than those who do receive proper care. When physicians offered care that was consistent with recommended clinical guidelines, such as assessing the functional status of a dementia patient, checking the blood sugar of someone with diabetes, or administering a pneumococcal vaccine to ward off pneumonia, patients did markedly better than those who received minimal or low quality care. This demonstrates that high quality care really does make a difference.

Seniors Try So Hard to Hear They Forget What They Heard (August 13, 2005)
Making an extra attempt to hear what people are saying may be a futile attempt for many elderly, experts say. A study conducted at Brandeis University has shown that older individuals who are hearing impaired must concentrate so much mental energy on hearing accurately, that their ability to remember the details of spoken language suffers immensely. Medical researchers who have studied this problem in the elderly have held a pragmatic stance on this position. They call this finding a "wake-up call" to anyone who works in the field of elder care--homecare workers, geriatric physicians and nurses or nutritionists, among many others. These people should be respectfully aware of the fact that the elderly are struggling with speech and language comprehension and be sensitive to their needs.
Guidelines Needed for Elderly with Comorbidities (August 11, 2005)
Current clinical practice guidelines, or CPGs, are not written with older adults with multiple illnesses in mind, according to a study in the August 10 issue of JAMA. Most CPGs address single diseases in accordance with modern medicine's focus on disease and pathophysiology. This means physicians who care for older adults with multiple diseases must strike a balance between following CPGs and adjusting recommendations for individual patients' circumstances. With the growth of pay-for-performance initiatives, the limitations of CPGs may be highlighted by rewarding practitioners for providing specific elements of care, creating incentives for ignoring the complexity of multiple chronic diseases.
Exercise Benefits for Seniors: Genes a Factor? (August 9, 2005)
According to a study in The Journal of the American Medical Association, some older people may benefit more than others from regular physical exercise. Besides further supporting finds that exercising on a regular basis plays a major role in staying healthy into later years, the study suggests the reason may have to do with a chemical involved in blood pressure control.

Old Age in the Technology Age (August 8, 2005)
With the United States' population rapidly aging, electronic devices to monitor seniors' health and well-being at home are a growing new sector. As with most technologies, senior tech devices are likely to start off pricey. Privacy is also a big issue.

Bone Loss Puts Older Women at Risk of Tooth Loss (August 8, 2005)
Postmenopausal women are at particular risk of tooth loss, studies say. The combination of gum disease and a diminishing bone structure are what leads to the eventual loss of many teeth. Women are at higher risk in the postmenopausal period due to dips in their estrogen levels. Maintaining healthy teeth through a regular dental regime- brushing, flossing, mouthwash etc. will assist in warding off tooth loss. One expert in the area, Dr. Mine Tezal, notes that "periodontal disease is a silent disease and does not get noticed usually until late stages, since it is not usually painful." Be cautious women, it would be a shame to lose your smile!
Elevated Insulin Increases Alzheimer's disease Risk (August 8, 2005)
Even moderately elevated insulin levels may increase the risk of developing Alzheimer's disease, according to a small study by investigators at the University of Washington. The results, if confirmed, suggest that the current epidemic of diabetes and insulin resistance syndromes could cause an upsurge in the prevalence of Alzheimer's in the future.
Group Sues Tobacco Companies on Behalf of Elderly, Medicare (August 8, 2005)
An advocacy group working on elderly issues has recently made a statement against smoking-related illnesses, by suing 5 tobacco companies. They are attempting to regain the millions of dollars spent on illnesses such as lung disease, covered by Medicare. If this case proves to be successful, it will cost the tobacco companies roughly 100 billion dollars. Medicare, a federal program that covers everyone 65 and older, got "stiffed," said Robert Cynkar, a partner at the law firm Egan, Fitzpatrick, Malsch & Cynkar in Tysons Corner, VA. Hopefully justice will prevail!

Bone Loss Puts Older Women at Risk of Tooth Loss (August 8, 2005)
Postmenopausal women are at particular risk of tooth loss, studies say. The combination of gum disease and a diminishing bone structure are what leads to the eventual loss of many teeth. Women are of higher risk in the postmenopausal period due to dips in their estrogen levels. Maintaining healthy teeth through a regular dental regime- brushing, flossing, mouthwash etc. will assist in warding off tooth loss. One expert in the area, Dr. Mine Tezal, notes that symptoms of periodontal disease (which involved tooth loss) often go unnoticed: "Periodontal disease is a silent disease and does not get noticed usually until late stages, since it is not usually painful." Be cautious women, it would be a shame to lose your smile!
Parkinson's Drugs Cause Uncontrollable Sleepiness (August 8, 2005)
Individuals suffering from Parkinson's Disease should be aware that their medications may cause unexpected and uncontrollable sleepiness, often at the most inopportune times, researchers say. Patients may fall asleep for hours on end, often spontaneously, while they are in the middle of an action or task. This can be especially dangerous for those who are in the process of operating machinery, or driving. A type of Parkinson's drugs called "dopamine agonists" causes the onset of sleepiness. Although the pattern of sleep people experience while on these drugs may be annoying and difficult to live with, some experts agree that it is important to allow the medications to run their course. "Certainly, there is increased risk of somnolence with dopamine agonists, Erwin Montgomery said, a professor of neurology."But the benefits of dopamine agonists in terms of preventing long-term complications far outweigh that additional risk."

Obesity More Likely to Cause Disability than Death in Elderly (August 4, 2005)
A University of South Florida study suggests that obesity in later life has little impact on life expectancy in adults over age 70, but obesity does have significant impact on the chances of the obese elderly becoming disabled.
Tiny Roundworm's Telomeres Help Scientists to Tease Apart Different Types of Aging (August 5, 2005)
In a study conducted by scientists at the Salk Institute, research has shown that the process of aging and physical decline is not completely due to the continual and inevitable shortening of telomeres, the protective "caps" at the end of all 46 human chromosomes. Though our body's dividing cells (like those that line our digestive tract, and blood and immune cells) enter a state of growth arrest called replicative senescence when the cells' telomeres reach a critically short length, telomere shortening does not play a role in our body's non-dividing cells. The researchers used the roundworm Caenorhabditis elegans to demonstrate that telomere length is not a limiting factor for lifespan because worms with long telomeres were neither long lived, nor did worm populations with short telomeres exhibit a shorter life span. These findings could help the development of drugs for age-related decline in mental function and neurodegenerative diseases like Alzheimer's, because they show that to prevent accelerated aging in an organism, you need to have both proper telomere maintenance and other intact genetic pathways.

English Proficiency a Major Hurdle in Patient Comprehension, UCSF Study Finds (August 3, 2005)
A lack of basic comprehension of the English language is a major hurdle to receiving quality medical care, experts say. A study conducted on patients who understood little or no English showed that most often these people are elderly, female, less educated, uninsured and have low incomes. "Looking at a broad population of respondents with various native languages, we found English proficiency is an independent risk factor for difficulty in understanding medical situations and reporting problems with medications," said lead author of the study, Elisabeth Wilson. While patients can try to learn English, perhaps equal emphasis must be placed on medical doctors and other personnel becoming fluent in a second or third language.

Outcomes: Wealth Is Likely to Mean Less Pain at Life's End (August 2, 2005)
According to the August issue of The Journal of Palliative Medicine, people whose net worth is over $70,000, the median in the United States, are 30 percent less likely than poorer people to feel pain at the end of their lives. But there are ways to break the connection between money and quality of death. Doctors recommend patients make their preferences for comfort known to their health care providers and loved ones, verbally and in writing.
Your Body Is Younger Than You Think (August 2, 2005)
Whatever your age, your body is many years younger. In fact, even if you're middle aged, most of you may be just 10 years old or less. This heartening truth, which arises from the fact that most of the body's tissues are under constant renewal, has been underlined by a novel method of estimating the age of human cells. Its inventor, Jonas Frisen, believes the average age of all the cells in an adult's body may turn out to be as young as 7 to 10 years. But Dr. Frisen, a stem cell biologist at the Karolinska Institute in Stockholm, has also discovered a fact that explains why people behave their birth age, not the physical age of their cells: a few of the body's cell types endure from birth to death without renewal, and this special minority includes some or all of the cells of the cerebral cortex.
Aging Well: Joy . . . or Pain? (August 2, 2005)
A lively, informative piece published in the Washington Post dispels some of the myths surrounding aging and exposes some of the key secrets of aging well. We very often tend to associate the process of aging with decline-declines in strength, mental acuity, overall functioning and ability, and so on. These 'declines' however, are only as significant as we make them out to be, research shows. Aging can go in a downward direction, or it can go in a more positive, uplifting direction. The article emphasizes a few key elements of positive aging: exercising daily as an elderly person, redefining your diet as an elderly person to suit new nutritional needs and requirements, staying connected to wider society through a strong base of social supports, cutting out alcohol and cigarette use, challenging your brain, managing stress levels and most importantly-trying to be the happiest you can possibly be.

Heart Surgery Aids Elderly with Diabetes, Angina (August 1, 2005)
Elderly diabetic patients with chronic heart-related chest pain -- angina -- benefit from surgery to open blocked coronary arteries to the same degree as similar heart patients without diabetes, according to Swiss researchers. Heart surgery provides early symptom relief and improvement in well-being, but involves considerable cost; on the other hand, medical management entails more drugs and a greater than 50 percent chance of the need for late revascularization.

Many Elderly Not Aware of Hospice Value (July 12, 2005)
Providing elderly patients with information regarding hospices, makes them more likely to enter them in their last days, studies show. These findings likely reflect the hope for many elderly patients to spend their last moments in comfort. Dr. David Casarett, director of the palliative care clinic at the Philadelphia Veterans Affairs Medical Center, remarked, "if you just get people talking, you get more people into the hospice sooner, and people who have these conversations are more satisfied with the end-of-life care they receive." Previous studies have shown that patients may frequently think of the possibility of moving to a hospice home, but prefer to wait until their physician brings the subject up.

Brittle Bones Can Affect Older Men As Well (July 10, 2005)
Being an osteoporosis patient is usually synonymous with being an older woman-in the minds of most, at least. Many individuals (especially men) have developed the attitude that brittle bones are a "woman's problem." These individuals may be in need of an attitude adjustment. 30 percent of elderly men who suffer a hip fracture die within a year. This alarming rate is double that of older female patients. Once men hit age 70, they become extremely vulnerable to hip fractures as well. When bone trauma occurs in an older person, it is something to be considered seriously by anyone, whether they be woman or man.

Study: Lemons, Lilac Among 10 Smells Useful in Predicting Alzheimer's (July 5, 2005)
When was the last time you wafted in the scent of a fragrant lemon, sniffed the sweet perfume of a lilly bed, or noticed the strong odor of a leather-interior car? Leading researchers at the American College of Neuropsychopharmacology (ACNP) are suggesting that older persons might think about doing all of the above more frequently than they may have. An inability to detect the aforementioned fragrances, along with ones such as pineapple, menthol, natural gas, strawberry and clove, could potentially lead to Alzheimer's disease. The odor identification test was found to be a strong predictor of Alzheimer's Disease during follow-up, and compared favorably with a reduction in brain volumes on MRI scan and memory test performance as potential predictors. Early detection is key; so if you notice that perhaps you are having difficulties with certain odors or scents, don't take any chances! Contact your physician as soon as possible!

At 59, Bush Inspiring Americans on Health (July 4, 2005)
It's easy to see how George Bush could be considered to some a role-model for his accomplishments. But very few people have pointed to his health as a source of inspiration. With only one year left before reaching official 'senior citizen age' (at age 59), many people envy the President's high levels of fitness, energy and overall vitality. Despite a few minor hiccups, including a bit of extra weight around his mid-section and some mild artery stiffness, the President is said to be in excellent shape. For the rest of us out there of 'non-presidential' status, doctors find that entering the 60s may call for a re-evaluation of one's health. "People become a little bit more conscious of their health as they move into their 60s, because they begin to notice limitations in their ability to do things they've always done," says Dr. J. Edward Hill, president of the American Medical Association.
Hypertension, Old Age Up Nighttime Urination (June 30, 2005)
Researchers have found that nocturia (or for the laysperson, a condition whereby people are awakened during sleep to urinate frequently) are more likely to suffer from this problem the older they get. Having high blood pressure or consuming diuretic substances on a regular basis can also lead to nocturia. Although doctors often tell people with nocturia to avoid coffee and nighttime fluids, the current study found that these did not appear to increase the risk of nocturia in older adults.

Study Confirms Health Benefits of Cobblestone Walking for Older Adults (June 29, 2005)
Traditional Chinese principles of reflexology have long made known the positive health effects linked to walking on uneven surfaces-such as cobblestone. Cobblestones are said to stimulate "acupoints" located on the soles of the feet, which are linked to all organs and tissues of the body. American research has recently confirmed the benefits linked to the ancient Chinese practice of having the elderly walk on cobblestone paths. Walking on a cobblestone mat surface they found, resulted in significant reductions in blood pressure and improvements in balance and physical performance among adults 60 and over. Very interesting findings indeed!

Scientists Uncover Key Parkinson's Clue (June 29, 2005)
New information has come to the attention of biomedical researchers at the UT Southwestern Medical Center in Dallas, who have identified a mechanism that causes proteins to clump together in the brain cells of people suffering from Parkinson's Disease. "It's a disease involving accumulation of a protein in an aberrant form," study senior researcher Dr. Philip Thomas, a professor of physiology, explained in a prepared statement to the general public. They have also identified a specific protein, alpha-synuclein, as the main contributor to the illness. GAA hopes that scientists quickly set to work to prevent this protein accumulation and the Parkinson's disease that follows.

Insomnia Linked to Depression in Elderly (June 27, 2005)
Getting insufficient sleep can result in both physical and mental difficulties in functioning. These difficulties can lead to serious episodes of depression. Two studies conducted at the University of Rochester Sleep and Neurophysiology Research Laboratory lead specialists to their findings: In the first study elderly patients with a history of depression were more likely to continue being depressed over the course of a year if they also suffered from persistent sleep loss. The second study showed that even without a history of depression, elderly patients -- particularly women -- who struggle with chronic sleeplessness are at a higher risk to become severely depressed than patients who report no trouble sleeping. Current treatment options include antidepressant medication such as Prozac, as well as a new sleep medication called Lunesta, among others. Consult with your physician if you are experiencing difficulty sleeping, if you experience common symptoms of depression, or both!

Questions Key to Rating Nursing Home Care (June 24, 2005)
Ask the elderly in nursing home questions about their care, and you may be surprised at what you hear. New studies show that asking nursing home residents questions about the quality of their care is the best method to get improvement. Assessment surveys are now distributed everywhere, measuring satisfaction rates and ideas on improvement. This is just a first step in creating a new standard of care for old-age homes in America. Way to go for setting the bar high!

Preparing for Baby Boomer Dementia Epidemic (June 23, 2005)
Experts predict that by 2010, there will be a swell of baby boomer dementia patients who will go unrecognized and untreated in primary care because of ignorance, laziness and stigma. Fearful of knowing the results, they may not seek out medical help. Researchers from the Indiana University School of Medicine, the Regenstrief Institute, Inc. and the Indiana University Center for Aging Research are searching for answers to stem the coming tide of dementia patients.

Reformers Seek to Reinvent Nursing Homes (June 22, 2005)


What is it that we as humans really need for survival? The basic necessities of life come to mind first of course- food, water, shelter, clothing and so on. But what if these things simply aren't enough? While most American nursing homes today do provide the care and necessities elderly need, they most often do so in a medical-like, institutionalized setting. What is the "home" aspect of the nursing home? A new idea to change the nursing home setting to resemble a more home-like atmosphere is fueling debate in the US nursing home field today. Proponents of change argue that older persons will thrive in an environment that resembles more closely the one in which they lived prior to moving into a nursing home. Dr. William Thomas, a key player in the reforming movement remarked, "I believe that in [nursing homes] in America, really every year, thousands and thousands of people die of a broken heart," Thomas says. "They die not so much because their organs fail, but because their grip on life has failed." Perhaps it's time to allow these elderly to re-adjust their grip
Eating Fish Helps Older People Avoid Heart Failure (June 21, 2005)
A new Journal of the American College of Cardiology study suggests that older people who eat fish are less likely to suffer from heart failure than those who don't eat fish. The 12 year study of people 65 and older found that those who ate broiled, baked or tuna fish once or twice a week were 20 percent less likely to develop congestive heart failure than those who ate fish less. Conclusion: A fish a day helps keep the heart okay!
Folic Acid Supplements Boost Memory in Elderly (June 21, 2005)
Perhaps you struggle to accomplish tasks you once did with ease; you cannot recall simple pieces of information that used to come to you instantaneously, and it seems as though you always have your dates and times confused. You feel that your memory is slowly but surely slipping away. Researchers are optimistic however, that help may be on the way-- in the form of folic acid. A Dutch study has found that middle-aged men and women who took 800mcg of folic acid a day over three years scored significantly better in cognitive tests than peers taking a placebo. Just as one may look and feel younger by staying out of the sun, eating a healthy diet, and exercising on regular basis- your memory can lose years by regularly consuming folic acid according to recent research.

Elder Care, Day by Day (June 21, 2005)
Day care for the elderly. According to many, this may be best kept secret in caring for an aging family member or relative. Findings of the National Alliance for Caregiving and AARP show that in about 22.4 million American households (or nearly one in four) someone provides care to an elderly relative or friend age 50 or older. Many of these caregivers who enjoy close personal relationships with those for whom they care may find it simply impossible to provide care for them on their own. Adult "day care," a place where groups of elderly people can meet on a daily basis and receive the medical attention they require, while also engaging in a range of physical and social activities with their peers may be helpful. With adult day care "the caregiver gets a break and the impaired adult gets a program where they can be successful rather than failing at the challenges of everyday living," Steve Zahorski says, president of a center in Nashville.

Health, Weather Experts Urge Caution for Elderly as Summer Arrives (June 21, 2005)
As the days get longer and the temperature inches up the thermometer in the Northern latitudes, elderly are reminded to be safe-to avoid being sorry. In recent years over-heating and heat exhaustion caused a number of elder deaths. "We're just heading into that time of year where heat and humidity become a problem," meteorologist Scott Truett said. "People just need to take it easy and stay in air-conditioned buildings when possible. Any time you can stay away from the heat is important. And drink plenty of fluids." Enjoy the sun, but please be careful!

Aging Stem Cells Linked to Leukemia in Elderly (June 21, 2005)
Groundbreaking scientific research headed by a team at the University of Stanford Schools of Medicine, has recently pinpointed some of the main reasons for the higher risk of infection, leukemia, and even physical frailty in older persons- on a cellular level. Aging stem cells of bone marrow creating new blood cells, produce fewer immunity cells. This makes for cells that are less able to fight infections and stay immune to illness. Aging stem cells are the root behind a multitude of age-related issues, not only leukemia, but also heart failure and other types of organ failure. GAA applauds researchers continuing to search for answers involving the science of aging, and hopes that they remain so successful!

Scientists Find Early Signs of Alzheimer's (June 20, 2005)
In their efforts to detect and prevent Alzheimer's, lead researchers claim that they have found its earliest detector in the hippocampus region of the brain. In recent studies, scientists have discovered that this specific memory-making area of the brain accurately indicated who would get Alzheimer's or a related impairment 85 percent of the time. The procedure may even be able to make these same predictions up to nine years before any symptoms appear. A big step forward!

Healthy Lifestyles May Help Prevent Alzheimer's (June 20, 2005)
"Maintain Your Brain." This is the Alzheimer Association of America's new slogan, as they begin to emphasize the importance of mental and physical activity in the prevention of Alzheimer's Disease. A recent grouping of studies has come forth showing that both physical and cognitive measures can greatly reduce one's risk of developing a neurological brain disorder, such as dementia or Alzheimer's. Remaining socially active in the later years, maintaining a healthy diet, engaging in regular exercise and even moderate alcohol consumption have all been proven beneficial. Remember seniors, exercise is important for all aspects of life: not just physically but mentally as well!

Staying Active in Old Age Keeps People Mobile (June 15, 2005)
Regular exercise can go a long way for the elderly, even in small doses. Dr. Marjolein Visser, based at Vrije Universiteit in Amsterdam, the Netherlands, told Reuters Health: "Physical activity in old age is as important as taking your medications." "You do not need to join an expensive, fancy sports club with high-tech equipment. Your body will already benefit from regular walking." Light exercise can decrease the difficulty associated with performing everyday activities for the elderly, such as climbing a flight of stairs. Even individuals who do not engage in regular exercise, but did walk briskly for a little over an hour per week-- were found to suffer from far fewer mobility problems than those who are completely sedentary. Lace up those walking shoes, seniors!

Report: Insured But Not Protected: How Many Adults Are Underinsured? (June 14, 2005)
The Commonwealth Fund released a new report regarding underinsured persons. The study finds 12 % of adults, nearly 16 million people ages 19 to 64 in the US, had either no insurance, sporadic coverage, or insurance that exposed them to catastrophic medical costs during 2003. Half of the underinsured (54%) and uninsured (59%) didn't go to see a doctor for at least one of four needed medical services. The study warns that current private market policies rarely adjust cost-sharing relative to income. Also, if young to middle aged people do not receive appropriate medical care when they sick, they will suffer poor health and high health costs when they get old! Or, their lives will be prematurely shortened. GAA supports Universal Public Health Care in the USA now!

Appetite Loss for Elderly Not a Good Sign (June 13, 2005)
As we get older, our health begins to diminish. Part of the reason why we are no longer as spry, active and energy-charged as we once were, has to do with a major loss in appetite that accompanies old age. "There's a fair amount of evidence that suggests if you lose appetite as an older person, in the next six months, you'll have a higher chance of dying," said Dr. John Morley, geriatrics director at Saint Louis University Hospital, and a professor of medicine. Specialists note that traditional difficulties with nutrition among the elderly are deficiencies in Vitamin D and calcium, but above all a lack of calories. For more information on excellent ways to include vitamins and calories in your diet, see this article!

A New Strategy For Protecting Brain Against Alzheimer's Disease: Enhancing The Innate Immune System (June 13, 2005)
What's the connection between the body's immune system, and the treatment of Alzheimer's Disease? UCLA research scientists made a recent break-through in our understanding of this common neurological disorder, with new findings linking its onset to the degradation of cells in the human immune system. Cells belonging to the innate immune system called macrophages are known to clear, or clean up, amyloid-beta deposits in the brain. However, the macrophages of some Alzheimer's patients could not adequately perform this cleaning job. The accumulation of amyloid plaques in the brain is what ultimately leads to the illness.
Researchers plan to develop new treatment options for Alzheimer's patients with these findings, including new hormonal or immune-boosting alternatives.

Behavior Approach Helps Alzheimer's Patients Sleep (June 10, 2005)
For people who have serious difficulty falling and staying asleep, counting sheep may not be the only option. Specific behavioral techniques, which have found to be effective when used to treat sleep disorders in certain older adults, have now been tested on Alzheimer's patients. A Journal of the American Geriatrics Society study effectively showed that a comprehensive sleep education program - NITE-AD, or the Nighttime Insomnia Treatment and Education for Alzheimer's Disease could improve sleep in Alzheimer's disease patients. In addition to better sleep, control subjects also enjoyed lower levels of daytime sleepiness, as well as lower levels of depression.

Scientists Study Older Athletes: Senior Olympics Opportunity to Examine Aging and Exercise (June 9, 2005)
A new study has sparked interest in the relation between aging and exercise looking at both the physical and mental health of the fit, active senior. Not much research has been done in this area thus far, noted Dr. Peter Z. Cohen, the founding director of UPMC's senior sports and fitness initiatives. "It's not sexy to study senior athletes, but it should be," Cohen said. "Seniors no longer want to just live longer, they want to live independently and live a more quality life." Studies conducted on a regularly active sample group of elderly individuals have shown that although active seniors cannot curb the onset of chronic illness they can most definitely lessen the severity of the illnesses. Researchers plan to discover a great deal more about athletic seniors, gaining new perspective on a non-traditional method of aging.

Research Dispels the Myth of Old and Grumpy (June 7,2005)
Far too often elderly people are depicted as crabby individuals, who keep to themselves and don't communicate well with others. As it turns out, those who chose to believe this kind of negative stereotype couldn't be more wrong. Recent studies show exactly the opposite. Elderly people are better at getting along with others and are more content with their interpersonal relationships than their younger counterparts. They have fewer conflicts to deal with relating to other people, and when problems do arise, they deal with them in a more effective manner. It is common for younger individuals to act aggressively-perhaps going so far as to cut certain individuals out of their lives, leaving people in anger, or engaging in yelling and screaming matches. "Although people often think of older adults as ornery, they're actually nicer when they have problems in their relationships," remarked Dr. Kira S. Birditt, a research fellow at the University of Michigan. "When they do feel upset, they're more likely to wait to see if things improve than to yell or argue."
It looks as though the younger generation may have something to learn from the older ones!
Mental Illness Said to Affect One-Quarter of Americans (June 7, 2005)
The once-a-decade report by the National Institutes of Health makes a national review on mental disorders such as obsessive compulsive disorder, attention deficit disorder, depression and bipolar disorder and tries this year to define the quality of mental-health care. And the state of mental-health care is a disaster. One-third of people suffering from a mental disorder receive a minimal adequate care-even though only 12.7% got such care from a general practitioner or the 48.3% who saw a psychiatrist. However, the psychiatric field is becoming a huge market for drug companies that sold about $20 billion worth of antidepressants and anti-psychotic medications in the US over the past 12 months with the help of TV prime-time advertisement.
Coming Clean (June 6, 2005)
There are several kinds of germs in hospitals-but this is to be expected. Hospitals are the place to cure people who are infected by these germs. But if hospitals fail to prevent infections among their patients, aren't they responsible? According to the article, one out of every 20 patients contracts an infection during a US hospital stay. Hospital infections kill an estimated 103,000 people each year, as many as AIDS, breast cancer and auto accident combined. How can hospitals prevent infections? Improve the level of hygiene! Doctors and nurses should wash their hands before they see each patient. They should wear clean uniforms. Don't forget that germs can easily infect people.

Vaccine Curbs Shingles Cases and Severity (June 2, 2005)
New hope has come to elderly Americans, in the form of a vaccine. This new medical advancement has been proven to prevent and lessen the severity of incidences of Shingles. The vaccine does not serve as a treatment option for those who already suffer from the painful disease, but does work in curbing its onset. It will be the first vaccine introduced for older adults in thirty years.

Geriatric Inmates Make for Strain on the System (June 1, 2005)
When many of us think of the average inmate, we may think of a younger, rebellious person. The mental image of an elderly man or woman in a cell being treated for a host of medical and health problems is very likely not one that comes up immediately. This scenario is not so uncommon as we may think.
In the State of New Jersey, the number of prisoners older than 60 has risen 23 percent since 1999 - while the overall prison population has fallen 14 percent. States such as Pennsylvania and Florida also have seen the number of geriatric inmates skyrocket recently and have set aside beds for elderly, chronically ill and dying prisoners.
As one may suspect, as the age of the inmates is rising, so are their health costs.
The director of medical services for the New Jersey Department of Corrections Ralph Woodward, noted "You know a percentage of the population over 60 will develop diabetes and hypertension; it's almost inevitable," Woodward said. "You'll see Alzheimer's, dementia, heart disease and cancers."
Aging Latinos Face Own Problems (June 1, 2005)
In California, a wave of aging Latinos are bringing their health problems such as chronic health disease into the state health system. However, they face heavy barriers due to poverty and discrimination experts say. According to the last California Health Interview Survey Latinos show symptoms of Alzheimer's disease 7 years earlier than non-Latino whites, Latinos have strokes at younger ages and their incidence of diabetes is 44% higher, and nearly 45% of older Latinos rate their health as fair or poor compared with about 25% of non-Latino-whites. Additionally, most medical doctors do not speak Spanish (nor are they required to learn Spanish) and rely on secondary evidence from family members or translators who may not understand medical terms. What steps can the state and community take to offer better health care to Latino elderly?

Report: The Distribution of Assets In the Elderly Population Living the Community (June 2005)
A Kaiser Family Foundation report about the assets of the elderly living in the communities has shed important information. When frail elderly go to nursing homes, Medicare covers the costs for the first 90 days. After that, individuals have to pay. However, the report figured out that of the one million elderly at high risk for nursing home use, only 16% have asset levels that could cover the cost of nursing home care for one year. This means that Medicaid needs to pay the cost of the rest of nursing home residents. But as the elderly population increases, more people will need nursing care so that the budget for Medicaid will skyrocket and tax payers will have to pay more for Medicaid. How can nursing home care be affordable for everyone who needs it?
Report: The Public's Views on Long-Term Care (May/June 2005)
The Kaiser Family Foundation has published a report on "The Public's Views on Long-Term Care." 28% adults polled are "very" worried that they are unable to pay for nursing home and home care services, and 26% claim they have given "a lot" of thought as to how they will pay for long-term care, with the percentage increasing with age. While 53% of the public agrees that nursing homes provide affordable care for people, 39% disagree, including 21% who "strongly" disagree. Likewise, while 46% of the public agree that nursing homes provide high-quality services, just as many (42%) disagree. But perhaps the most surprising finding is that Americans ranked nursing homes (35%) below pharmaceutical companies (43%) and just a little above health insurance companies (34%) and HMOs (30%) as doing a "good job" serving consumers! Check out the report!

Elders Should not be Denied the Option of Gynecologic Surgery (May 31, 2005)
Should access to gynecologic surgery be based on age? A new study presented at the American college of Obstetrics and Gynecologists says absolutely not. Elderly women should not be denied gynecologic surgery simply because of their age. If anything at all, elderly women may be in greater need of this type of treatment. Along with age comes a higher incidence of certain gynecologic disorders, such as pelvic organ prolapse, gynecologic cancers and pelvic masses.
Physicians may be reluctant to perform major surgical procedures on elderly women, primarily due to increased rates of peri-operative morbidity and mortality, but specialist Dr. Lindsay Mains emphasizes the importance of looking at the positive outcomes associated with surgery, along with the possible complications. Young people alone should not be the only ones to reap the benefits of gynecologic surgery.
Elderly Report Shocks Many (May 26, 2005)
Statistics from the University of South Florida Sarasota-Manatee on the elderly population in Manatee and Sarasota counties are startling even experts. More than half of the caregivers in Manatee County are 65 or older and take care of a parent of 80 or older.
HIV/AIDS Will Boom With Baby Boomers (May 16, 2005)
While much of the public's attention is focused on young people contracting almost half of all new HIV and AIDS cases, there a growing HIV/AIDS problem developing among the elderly, a problem that will only grow worse as baby boomers reach retirement. They don't identify themselves as a risky group and are not targeted by the prevention campaign. In addition, older persons have become much more sexually active with more sexual partners over the last decade due to using drugs such as Viagra.

As Medical Airlifts Proliferate, the Public Price Tag Is Rising (May 3, 2005)
In rural areas, medical helicopters provide useful as well as necessary transport for patients or injured persons to a hospital. Currently, an estimated 700 medical helicopters operate nationally, about twice the number flying a decade ago. The price of an airlift ranges from $5,000 to $10,000, 5 to 10 times higher than a ground ambulance. However, Medicare will cover the cost. If you join Air Evac Lifeteam, you can call for an emergency airlift without any out-of-pocket cost. But is this needed? Will membership cancel out swift transport by another means? The article explores the fast sales jobs and competitive environment of the air ambulance services.
Policy Challenges and Opportunities in Closing the Racial/Ethnic Divide in Health Care (March 2005)
Kaiser Family Foundation released a new report regarding the racial/ethnic divide in health care in the United States. Currently, about 1 in 3 residents of the U.S. are considered "minorities" such as African American, Latino, Asians, and American Indians/Alaskan Natives. However, by 2050, nearly 50% of the U.S. total population will be contained by those minorities. Although attention to racial/ethnic disparities in health care has increased among policy makers, there is still little consensus on what can or should be done to reduce these disparities. In this report, authors introduce the statistics such as racial/ethnic difference in cardiac care, public perceptions of quality of care others receive compared with whites, and difficulty in communicating with doctors or other health care providers because of language barriers. See how discrimination can work.

Racial Inequalities in US Cancer Treatment (May 16, 2005)
An American scientific study of the American Society of Clinical Oncology indicates that close to 27% of black women wait as long as three months between their first visit to a doctor and the beginning of treatment compared to 15% of white women.
(See the article in French: Etats-Unis : Des Inégalités Raciales Face au Traitement)

Life at the Top in America Isn't Just Better, It's Longer (May 16, 2005)
Is everybody in the USA equal in front of disease? Not really. If rich and poor can suffer from the same illness, they don't have the same chance to emerge alive and healthy. Take a look at three experiences of a heart attack: Miele the architect, Will the office worker and Ewa the housekeeper.

States and Employers Duel over Health Care (May 6, 2005)
The relentless rise in US health care costs is causing states and businesses to fight over whose job it is to insure workers. And nearly two dozen states, struggling with the growing burden of providing public assistance to people with jobs but no insurance, are looking to shift more of the financial burden onto the workers' employers. Why not public health insurance for all?

Health Crisis Ignored Long Enough (May 3, 2005)
Joseph A. Flaherty, dean of the largest college of medicine in the US, believes health care in the United States requires urgent change. US citizens pay far more per capita for health care than other Western countries, yet rank 37th in overall health performance. Health care is now consuming more than 15 percent of the gross domestic product. How long is it going to last? When will citizens say, "We demand good health care for all in the US!"

A Series of Demographic Profiles (April 2005)
The document contains all you've always wanted to know about the elderly in the United States: geographic distribution, marital status, education, living arrangements, income, expenditures.

The Boss's Pay (April 2005)
Look at the health care section in the Wall Street Journal/Mercer 2004 compensation survey and compare your income to the CEO's wages of the big pharmaceutical companies. Now, you can understand why they sell dangerous medicines that can kill you, are not able to provide vaccine when you need one, and deprive the majority of US citizens of the health care they need. The Boss needs his (or her) luxurious compensation package!

A Private Obsession (April 29, 2005)
American health care is unique among developed countries with its private sector controlling most health care. It's also uniquely inefficient. The US spends far more per person on health care than any other country, yet many Americans lack health insurance and don't receive essential care. Read the editorial of Paul Krugman now.

Natural Aging Is Fashion's New Wrinkle (April 28, 2005)
Have you noticed the growing interest of the society for the 50 years-old and more? Of course, part is due to the economic mania generated by baby-boomers, their wealth and their numbers. But, can we foresee in it the beginning of a new era when ageing is not a stigma anymore?

A Society That Throws the Sick Away (April 28, 2005)
Most countries are proud to have a healthcare system. It's an organized way of helping the sick and disabled, maybe even a mark of civilization. Not in the US where the health system is rapidly becoming a health Russian roulette. Here is a fresh analysis on the US' dramatically famous health system.

Are Seniors Healthier? (April 26, 2005)
Older Americans have seen modest improvements in their quality of life over the past decade, but many health and economic gains have been slow or uneven, a new AARP report finds. Of course, the main grievances focus on inadequate health insurance and cost of prescription drugs.

The New Nursing Home, Emphasis on Home (April 23, 2005)
A report on "green houses," a broadening movement to humanize care for elderly people with smaller, more domestic settings and a closer sense of community among residents and staff members. Green houses also address the fears of being institutionalized, among them anxieties about the loss of independence and the potential for abuse.

Immigration's Impact on the Ageing of the Population (April 2005)
(Article in French)
There's no doubt that population ageing in the US creates big challenges for the society. You can favor immigration more or less for different reasons, but the facts show that it didn't have, and won't have, a significant impact on the matter. In spite of the fact that the average age of newly arrived immigrants is much younger than the natives, the difference is not big enough to significantly change the age distribution in the United States. Actually, in 2000, the average age of an immigrant was 39, compared to 35 for a native.
Survey Finds Four in Ten Seniors Do Not Take Medications As Prescribed (April 19, 2005)
According to a new survey conducted by the Kaiser Family Foundation, the Commonwealth Fund and Tufts-New England Medical Center, four in ten seniors haven't taken all the drugs that their doctors prescribed in the past year. This is because the costs were too high, they didn't think the drugs helped them, or they didn't think they needed the drugs. Nationally, about 27% of seniors reported that they didn't have any prescription drug coverage at the time of the survey. "There is a opportunity to improve patient care both by urging doctors and patients to talk more about these issues and by developing systems to monitor quality and safely," Commonwealth Fund President Karen Davis, Ph.D. said, noting that these will be an important complement to the new Medicare prescription drug benefit.

Disabled At Work: Hidden Cost of Jobs for Older Americans (April 19, 2005)
About one-third of all disabled Americans in their 50s became disabled because of their jobs, a study conducted by economists Robert Recille at the RAND Corporation Institute for Civil Justice and Robert Schoeni at the University of Michigan Institute for Social Research reveals. According to the research, 20.5% of the population aged 51-61, both men and women, had a health problem that limits the amount or kind of work they can do. The rates are much higher for Hispanics and non-Hispanic Blacks. "Workplace injuries not only affect the lives of injured workers but translate into higher costs to government programs such as Medicare and Social Security Disability Insurance," said Schoeni. The researchers estimate more than $33 billion costs can be traced to workplace injuries.

Report: The State of 50+, 2005 (April 2005)
AARP released the second annual report on the quality of life of Americans age 50 and older. They asked about relationships with their family members, how healthy they are and how the health system is serving them in terms of insurance coverage, access and cost, and so on. The survey finds some signs of improvement in health and economic welfare over the past decade, but reveals lower real income compared with the late 1990s, greater dependence on Social Security, and reductions in retiree health benefits.

Report: Policy Challenges and Opportunities in Closing the Racial/Ethnic Divide In Health Care (March 2005)
Kaiser Family Foundation released a new report regarding the racial/ethnic divide in health care in the United States. Currently, about 1 in 3 residents of the US are considered "minorities" such as African American, Latino, Asians, and American Indians/Alaskan Natives. However, by 2050, nearly 50% of the US total population will be contained by those minorities. Although attention to racial/ethnic disparities in health care has increased among policy makers, there is still little consensus on what can or should be done to reduce these disparities. In this report, authors introduce the statistics such as racial/ethnic difference in cardiac care, public perceptions of quality of care others receive compared with whites, and difficulty in communicating with doctors or other health care providers because of language barriers. See how discrimination can work.

Report: Women At Risk: The Health of Women In New York City (March 2005)
A new reports shows that New York City women face health issues distinctly their own, and often face unique challenges in accessing health care. The Health Department of the City of New York reveals how New York City older women experience significant and pervasive health problems. Also, disparities in health behaviors, health outcomes, and access to care exist among economic and racial/ethnic subgroups of women. The report uses many graphs and tables that help the reader understand the situation. This report has the potential to mobilize New Yorkers to reduce inequalities and improve older women's health.

Report: The Commonwealth Fund Quarterly Volume 10, Issue 4 (Winter 2005)
The Commonwealth Fund released its quarterly report! Case studies and an analysis of the individual health insurance market, a report on Maine's ambitious health reforms, and Karen Davis's 10-point plan for "transforming" the U.S. health system are introduced in the report. Particularly, an interview with Stephen Shields who is one of the pioneers of the nursing home "culture change" movements is interesting. Please check it out!

Hispanic Families Struggle to Keep Relatives Close Despite Alzheimer's (March 15, 2005)
Taking care of Alzheimer patients is tough. However, Hispanic families try to care for their older relatives due to the strong cultural value of family responsibility. Additionally, Hispanic caregivers generally don't seek help for themselves or join a support group. "They don't like to share information about their family problems with others," said Larry Powell of the Florida Alzheimer's Association. The report, "Alzheimer's Disease among the Hispanic Population," says that Hispanics with Alzheimer's and related dementias are expected to increase six-fold. Why? Hispanics use less medical services than others in the US population and have greater risk factors such as diabetes and vascular diseases.

Online Resources for Long Term Care (March 15, 2005)
Florida's Long-Term Care Ombudsman Program re-launched its website and offers Floridians a convenient network of information regarding residents' rights and other issues for residents in nursing homes, assisted livings, and adult family care homes. Some consider Florida as the State for the elderly due to its mild climate. The new website contains three main sections; ombudsman services, residents' rights and find an ombudsman council, for various groups such as long-term care residents and families, facility staff and administrators, and ombudsmen. Though this website itself is for Floridians, you will find useful information!

Senior Citizens Lack Dental Care Because They Can't Afford It. (March 13, 2005)
According to researchers at the University of Buffalo's School of Dental Medicine, the most serious barrier to dental care for elderly is cost! Among 415 participants, 402 reported having no dental insurance. Kimberley Zittel-Palamara, director of the Dental School's counseling program, said "denture wearers need to be checked for periodontal disease, which we now know is a risk factor for heart disease, and for cancerous lesions." -- But how can senior citizens with fixed-income afford dental care? The USA needs a public health system now!

Amazing Medicaid Facts (March 3, 2005)
At a press briefing sponsored by AARP, former Indiana Medicaid director, Kathleen D. Gifford, pointed out mysteries of Medicaid. First of all, Medicaid is the biggest health insurer in the United States. Fiscal 2005 Medicaid spending is expected $329 billion, compared with $309 billion for Medicare, which covers all senior citizens. But even though it is a public-funded health insurance, all low-income people are not eligible-they must fall into one of more than two-dozen categories. You may find more Medicaid facts through the article. Please check it out!

Health Poll Report By the Kaiser Family Foundation (January/ February 2005)
Sixty-five (65%) of the US public says there should be more government regulation of prescription drug prices. The Kaiser Family Foundation released a report examining the public's attitudes towards prescription drugs and pharmaceutical companies. According to the report, most agree that prescription drugs have a positive value to society and they have positive images of the pharmaceutical industry. Read the views on prescription drug safety, drug advertisement effects, and opinions regarding buying prescription drugs from Canada, and more.

Report: Health Care At The Crossroads: Strategies for Improving the Medical Liability System and Preventing Patient Injury (February 2005)
A Joint Commission report urges three public policy initiatives. First, health care professionals must watch carefully to protect patients' safety and avoid medical injury, Also professionals have to communicate better between patients and practitioners. Finally, a medical liability system should compensate injured patients. Health care providers and practitioners must report their errors, learn from their mistakes, and act in order to prevent more accidents. How will these policy initiatives be put into practice or enforced?
Seniors and the Disabled Are Pushing the Program to the Breaking Point (February 21, 2005)
Medicaid was founded in 1965 as a safety net for poor mothers and their children. This concept is still kept: 40 million of the program's 53 million participants are low-income families and young adults. However, more than 60% of Medicaid funds are now spent on seniors and the disabled, mostly for long-term nursing care. But as the 40 million baby boomers age, more seniors will join Medicaid in order to pay their long-term care. Additionally, governors are also struggling with another troubling trend: low-wage workers, such as Wall Mart employees, are applying for Medicaid because their employers do not provide medical insurance. But health insurance and long-term care are necessary. Why not a national health care insurance in order to give equal and fare medical and nursing support for everybody in the US? If Europe and Japan can have such programs, why not US citizens?
Elderly or Children? Study Questions Who Gets Priority on Flu Shots (February 15, 2005)
Resembling the debate about distributing last year's scarce flu vaccine, public health officials now debate the priority between young and old to receive flu shots. The National Institutes of Health suggest that children should receive flu shots first because they spread the virus. However, the Center for Disease Control and Dr. Richard Blum of Wilkes-Barre say the elderly should come first. "They become weak, they fall, they fracture their hips, they become immobilized, they're unable to eat, they die of pulmonary embolism, clot problems that come about as a result of immobilization," Dr. Blum said. Why not produce enough vaccine for everyone?

Mental Illness & the Elderly (February 9, 2005)
When people get old, the risk of developing a mental illness gets higher. "Depression is probably one of the most under-diagnosed, under-treated and under-recognized illness in the elderly," Nurse Practitioner Randy Vawdrey said. He also added getting old is one of the toughest challenges you and your family face- forgetting little things, increasing physical problems, and most of all, not being able to do day-to-day activities. Remember that there are professionals who know how to deal with mental illness. Trying to handle the care-giving on your own can go awry.

Uninsured Americans Tell Their Stories (February 2005)
The number of uninsured Americans continues to mount, reaching 45 million in 2003. Millions of others also face erosion in their coverage, higher deductibles, and periods without insurance. There is intense debate over what to do about the 45 million Americans shown by U.S. Census data to lack health insurance. But the human face of the problem is often lost in the discussion. The Commonwealth Fund conducted a survey in 2003 with 120 uninsured men and women in Idaho, Texas, Mississippi, Illinois, and Massachusetts and it is introducing 6 people's profiles on the website. Can you be confident that you will always have health insurance? Not if you live in the USA!

Study Finds Half of All Bankruptcies Tied to Illness or Injury (February 4, 2005)
Harvard Medical School found high medical bills were a major reason to the growth in the number of individuals seeking federal bankruptcy protection. Most bankruptcies were middle-class workers who had health insurance at the onset of their medical difficulties. Medical debtors were 42% more likely than other debtors to experience lapses in coverage. Further more, medical and job problems often came together. Once a person gets seriously sick and hospitalized, it takes time to recover from it. Though the individual is released from a hospital, it does not guarantee employment. Moreover, this person is in danger of losing employer-based health insurance because of preexisting conditions. When will US citizens demand universal publicly financed health care?
Bad Communication, Lack of Accountability Lead to Medical Errors (January 26, 2005)
Medical errors shouldn't happen. However, a national study found that poor communication and collaboration among health professionals as well as a lack of adequate support systems, skills, and personal accountability cause dangerous medical errors. The study collected data from 1,700 health workers including administration staff, and surprisingly, 84% of physicians and 62% of nurses and other health professionals have seen co-workers taking shortcuts that could harm to patients. Also, 88% of physicians work with people who show poor clinical judgment.
E-Health and the Elderly: How Seniors Use the Internet for Health Information (January 12, 2005)
The Kaiser Family Foundation conducted a new national survey of older Americans that revealed only 31% of seniors age 65 and older have gone online. However, 70% of the next generation of seniors (50-65 years old) have done so. The next generation of seniors tends to use the Internet to look up health information and 58% of them trust the Internet. On the other hand, only 21% of seniors use the Internet in order to look for health information, and 26% of seniors trust the Internet. Also, the survey showed that these income and education levels affected these numbers. For those who live in rural areas, the Internet is the great source of getting health information. "It's time for a national discussion on how to get seniors online," Drew Altman, President and CEO, Kaiser Family Foundation, said.

Americans Favor Malpractice Reform and Drug Importation, But Rank Them Low on Health Priority List for the Congress and President (January 11, 2005)
In a national survey last year, Kaiser Family Foundation found out that 63% of American adults cite lowering the costs of health care and health insurance as a top priority for the President and Congress. Also, about 80% say that they are in favor of changing the law to give power to the federal government to negotiate with drug companies in order to get lower prices. However, when we look up overall results, fewer Americans cite health care issues (10%) than the war in Iraq (27%) or economic issues (17%). In this article, Kaiser explains the survey results clearly. Please check it out!
Alliance For Retired Americans Says Bush Deceived Americans on Cost of Drug Bill (Fall 2005)
The United Steelworkers of America (USWA) retirees recently featured George J. Kourpias, the President of the Alliance for Retired Americans (ARA), to highlight how big business wins and seniors lose out with Medicare Part D. Kourpias recently chastised Capitol Hill leadership for not being forthright about the high cost of the new Medicare prescription drug program. The Office of Management and Budget (OMB) now estimates Medicare Part D drug coverage will cost $532 billion over the next 10 years, exceeding the initial Congressional Budget Office projections by $134 billion. The sky rocketing price tag of the Part D plan is largely due to hefty subsidies passed on to pharmaceutical manufacturers and insurance companies.

America's Health Care System Is In Critical Condition. How Can It Be Saved? (2005)
Today's employees with health insurance can mature into tomorrow's retirees with health benefits. The labor movement is committed to negotiating contracts that provide needed health care and protect the interest of retirees. As a result, 73% of union workers have health insurance, compared to 51% of the non-union workforce. Recently, the Communications Workers of America, a trade union representing thousands of members across the country, released the report "America's Health Care System Is in Critical Condition," that examines the shortcomings of the current health care system and its impact on the workforce.

House Strains to Find Budget Votes (November 9, 2005)
The National Education Association (NEA) recently spoke out against the pending budget reconciliation bill. This legislation is slated to cut important programs for seniors and low income Americans, such as Medicaid and food stamps. The NEA's action is one more example of the labor movement's views on programs designed for seniors and low-income citizens.
Union Fights Pataki's Shift of Funds From Its Health Plan (October 25, 2005) Members of the Civil Service Employee Association, the largest union of public employees in New York, filed a grievance against Governor George Pataki (R), claiming Pataki plans to use the state employee health care fund surplus to help pay for supplementary health benefits for seniors. The $135 million state health care coverage surplus is typically used to keep premiums down for employees enrolled in the plan. Now, Governor Pataki wants to use this money to pay for Medicare Part B costs, a move that would result in higher health care costs for state employees paid for by the taxpayer. Draining the public employee surplus is a lose-lose situation for all New Yorkers.
GM Deal: Cries of Pain Mix With Sighs of Relief (October 21, 2005)
Some General Motors (GM) retirees are looking for additional work just to pay for rising health care costs. Retirees are forced to pay health care costs out of pocket for the first time ever, and it's taking a toll on their pocketbook. GM provides health care coverage for 500,000 retirees and 106,000 active workers. While current employees can also expect changes in their health care coverage, retirees are bearing the brunt of increased costs. Why can't US citizens have a quality public health program available to all such as most European nations have enjoyed for decades? It's cheaper and provides better health.
GM, UAW Reach Health-Care PactAs Auto Maker Posts Deep Loss (October 17, 2005)
General Motors and the United Auto Workers (UAW) reached a pending agreement to reduce rising health care costs by cutting retiree health benefit expenditures by $15 billion. GM also plans to slash current employee health care by $3 billion. This tentative agreement comes after months of disappointing financial performance at GM. The reduction of health benefits will impact 750,000 current and retired UAW members and their families. While GM plans to continue to work with the UAW to further scale back health care costs, the auto maker also urged lawmakers to tackle the "U.S. health care crisis."
Moving Healthcare Up on US Agenda (May 24, 2005)
A coalition of more than 150 major corporations, unions, healthcare organizations, religious groups, and pension providers representing more than 150 million Americans came together this week to tell Congress and the president that they're focusing on the wrong issue. Focus on Health Care, they said.

Unions Key to Health Coverage (May 12, 2005)
According to a new study, you're more likely to get health benefits if you're in a union. As the number of unionists declines, the uninsured population grows. So, if you want to bet on having a job with health insurance, then sign on with the union! And join the struggle for a national health care for all with public support. If public health gives better care to Europeans, why can't we win such good health care in the USA?