A Pioneer in Aging

By Paula Span, The New York Times

June 26, 2012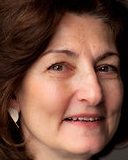 Tony Cenicola/The New York Times

Today's Science Times continues its Profiles in Science series with an article on the pioneering geriatrics researcher Linda P. Fried, now dean of the Mailman School of Public Health at Columbia University. Dr. Fried, who has spent years developing measures of frailty that allow for more targeted health care and prevention, talks about reframing the way our culture views aging.

She argues against the idea that a longer life span represents only a financial and social burden. "To assume defeat from what every one of us as individuals wants suggests we're not asking the right questions," she told the reporter Karen Pennar.

Read the full article, "Unafraid of Aging," and watch the accompanying video. Then share your thoughts in the comments section below.


---
More Information on US Health Issues