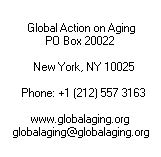 back

Amid Banking Troubles, Low Interest Rates,
Japanese Still Move Money to Bank Accounts
By: PHRED DVORAK
THE WALL STREET JOURNAL, January 29, 2002


TOKYO -- With interest rates at record lows and Japan's banks on the rocks, the stage should logically be set for a great shift as to where Japanese stash their cash. Logic suggests they ought to be moving from yen savings accounts that earn next to nothing into assets such as stocks or foreign bonds that earn a decent return.

So much for logic. Official figures show ordinary Japanese are putting more money into regular bank accounts, not less -- even as analysts and credit raters alike call the banking system virtually insolvent. While dollar savings accounts are also on the rise, they still account for a minuscule portion of total savings.

With hundreds of trillions of yen on the line, economists are watching the movement of Japan's money closely. A real shift in how the Japanese allocate their assets could reshape the financial map in Japan and the rest of the world. Among the potential effects: It could push up global stock prices and drive down the yen.

For the moment, however, many Japanese are getting increasingly risk-averse, and that means a dramatic shift looks unlikely. "We simply cannot afford to take any risks since we don't have any extra money," Satoru Machida, a 36-year-old father of two, who works at a construction company, explains.

If there is one figure Japan is proud of, it is 1,400 trillion yen ($10.36 trillion). That is how much Japanese households such as Mr. Machida's hold in financial assets, and it is the number trotted out whenever the Japanese government needs proof of the depth of the country's pockets.

Defying Conventional Wisdom

Roughly half of that wealth -- 716 trillion yen -- is in bank accounts earning returns in the region of 0.02%. That it stays there has long defied conventional wisdom, which says people will try to put their cash where it earns better returns. "If Japanese investors don't get a competitive rate of return, [their money] will go to where it's treated well, not treated badly," U.S. Treasury Secretary Paul O'Neill told reporters in Tokyo last week.
Yet the Japanese depositor's plight is not quite as bad as it seems at first glance. Prices fell 0.7% last year -- their third straight annual decline -- meaning the country's savers received a real return on their money that was closer to 1%. Many economists say the real decline in prices is even faster, which would imply a better return. Still, Japanese would typically get greater returns if they invested in money-market funds, which can earn up to 10 times more than a typical yen savings account, or dollar accounts that can offer even more.

And now Japanese savers have another incentive to take their money out of the country's troubled banks: On April 1, the government will lift its blanket default protection for time deposits and limit its guarantee to 10 million yen per depositor at each bank. A year later, it will do the same for regular savings accounts. The move is supposed to encourage savers to take a hard look at the financial health of their banks, and to move their money out if they feel the lender is shaky.

Almost all of Japan's banks are under a cloud of bad debt, but the government has promised to protect at least some of it, so most depositors feel it is even riskier to put the cash somewhere else. Japan's stock market has been slumping for a decade and corporate bond defaults -- unheard of in the past -- are on the rise. Investor confidence in money-market funds was pummeled last year when several funds announced large losses on investments in bonds issued by failed Enron Corp.

'Can't Trust Them'
Even those who move their money out of banks are likely to put it in the government-run postal savings system, which offers equally low rates. "My wife says that we can only trust the post office nowadays," says Akihiko Matsuda, a travel agent who moves his salary into a postal savings account from the bank his company transfers it into. "The brokerage house salesmen say that stocks won't fall further. But we can't trust them."
To be sure, some money has been moving into higher-risk and better-returning assets. Between December 1997 and September 2001, the amount of money Japanese households held invested in mutual funds rose 28% to 32 trillion yen, and the amount in government bonds climbed 25% to 11 trillion yen, according to the Bank of Japan. Many local banks are campaigning hard for savers to open dollar deposits, and foreign-exchange accounts have almost quadrupled in value over the past four years to four trillion yen.

But overall, these amounts are still tiny compared with the 716 trillion yen which Japanese households kept in regular accounts at banks and the post office. In fact, the percentage of Japan's household financial assets in yen savings and time deposits rose to 51% at the end of September, up from 50% in late 1997, at the beginning of Japan's last financial crisis, and 42% in early 1990, at the end of the last economic boom.

Japanese depositors won't be willing to abandon their savings accounts and take more risk until the ills of the financial system are truly fixed, says Takashi Anzai, president of IY Bank, one of a handful of banking start-ups Japan has approved during the past few years.

"You need drive to take risk, but people are satisfied just to be protected," Mr. Anzai says.

--Miho Inada contributed to this article.
---
FAIR USE NOTICE: This page contains copyrighted material the use of which has not been specifically authorized by the copyright owner. Global Action on Aging distributes this material without profit to those who have expressed a prior interest in receiving the included information for research and educational purposes. We believe this constitutes a fair use of any such copyrighted material as provided for in 17 U.S.C § 107. If you wish to use copyrighted material from this site for purposes of your own that go beyond fair use, you must obtain permission from the copyright owner.