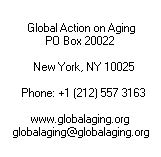 back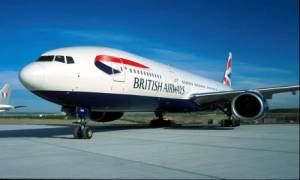 British Airways flies into pensions black hole EasyJet's profit falls by 28% but it still expects to overtake BA in Europe

Terry Macalister and Andrew Clark, The Guardian

November 19, 2003
British Airways is being forced to pump an extra £100m a year into one of its pension funds after uncovering a near £930m hole. Shares in the airline fell more than 3% to 229p and the cost of insuring against a debt default by BA rose strongly in the credit swaps market.

The pension problem raises fears that the 100,000 employee members might have to take a reduction in their retirement benefits, or the company might have to find more ways to cut costs.

BA has already axed 12,000 jobs in an attempt to compete against the no-frills services operated by fast-growing rivals such as Ryanair and EasyJet.

John Rishton, finance director at BA, said the company remained committed to its pension plans but had opened talks with unions about how to pay for the increases.

"This is a huge cost increase for the fund. I am not going to speculate how we are going to address that increase. We need to find a way to address that and that is what we are going to be discussing with our unions and staff," he said.

BA is the latest in a series of leading British employers who have been caught out by plummeting equity prices and longer life expectancy.
Rolls-Royce, the aero-engine maker, said two weeks ago that it had tied up an agreement with unions to share the cost of increased pension contributions with staff.

The problems with the national airline's pension bill emerged on the day of a fresh challenge from EasyJet, which claimed it could overtake BA's passenger numbers in Europe this year.

EasyJet revealed a 28% slump in annual profits to £52m, blamed on the war in Iraq and economic uncertainty, but predicted a return to rapid growth this year.

The budget carrier's chief executive, Ray Webster, said that passenger numbers should rise from 20m to 24m this year, which would pass BA's European operation. He said: "It's incredible that an airline which is just eight years old has managed to get itself as big as BA's short-haul network."

Mr Webster expects to take ownership of 16 Airbus aircraft this year, several of which will serve new routes to Berlin.

Critics have suggested that the airline could be hit by an expected ruling from the European commission that Ryanair's cut-price deals with publicly owned continental airports constitute illegal state aid.

Mr Webster angrily rejected this, insisting that the Irish carrier was unique in expecting to be paid by airports for landing passengers.

He accused Ryanair boss Michael O'Leary of deflecting the issue on to others: "My message to O'Leary is to shut up and face the music.
"It's his problem - he created it."
---
Copyright © 2002 Global Action on Aging
Terms of Use | Privacy Policy | Contact Us