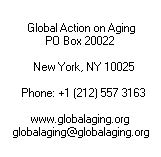 back


Turkey launches private pension system

David O'Byrne, The Daily Star

November 3, 2003


Enterprising Turks wanting to save for their retirement have never been spoiled for choice of investment vehicles. Traditionally options have been limited to the low paying state social security scheme, life insurance policies, property or the volatile Turkish equity markets.

Although the need for alternatives has long been recognized it was only last week – after five years of negotiations between the private insurance sector and the Turkish treasury – that the necessary legal changes were implemented to allow Turks the option of taking out their own private pension plans.

"It has certainly been a challenge to get everything to this stage," said William Lamb, managing director of the Turkish operations of leading international insurer Commercial Union, which has been operating in Turkey since 1992. "The law has been drafted especially to bring Turkey in line with Europe – and overall it's a very positive step."

Initially six companies have been issued licenses to begin offering pension schemes. These include subsidiaries of three of Turkey's biggest banks, Ak Bank and Garanti Bank, and Yapi Kredi Bank, two of the country's largest insurance companies Anadolu Hayatt and Koc-Allianz and the semi-autonomous state military pension fund Oyak, which also has retail banking and insurance interests.

Another five companies, including Commercial Union, are awaiting their licenses from the Treasury. With Turkey boasting a population of 70 million, 50 percent of which is under 30 and a workforce of 24 million, hopes are high that the market will expand rapidly, with some estimates claiming that by 2014 the Turkish pension sector could be worth as much as $15 billion.

"By the end of the first year we expect that around 200,000 people will have taken out pension schemes, and that over the next 10 years this will have increased to around 20 million" said Ayse Sezik Turkolmez, head of life services at Koc Allianz.

Life policyholders whose insurance company also offers pensions are able to convert their policies into pension schemes without paying a penalty. Indeed, both analysts and pension companies are warning that if Turks are to reach levels of superannuation enjoyed in the West then the government will have to take steps to widen the appeal of private pension schemes.

A new draft law governing insurance and pensions is currently being discussed and the newly created pensions industry is already lobbying for tax incentives to be broadened. However, the reality is that with some estimates putting the size of the black economy in Turkey as high 50 percent, the Turkish treasury relies heavily on the income tax it collects from those working in the regulated sector.
---
Copyright © 2002 Global Action on Aging
Terms of Use | Privacy Policy | Contact Us