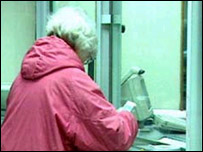 Babyboom pensions rethink urged

BBC News

November 4, 2003


Longer retirements for the babyboom generation mean a pensions shake-up is needed, Charles Kennedy has said.

The Lib Dem leader highlighted the fact many pensioners now expect to enjoy an active retirement over many years.
Mr Kennedy launched a new working group to look at helping people enjoy a full life between their "rock'n'roll years" and "rocking chair years".
He said people should be offered the chance to improve their skills throughout their working lives.

Mr Kennedy said during a speech at the National Liberal Club that people born in 1945 would be reaching their 60th birthdays in two years.
And they were a generation expecting to live a "full and productive life" once they finished work.

Education for elderly?
"The pattern of life used to be 20:40:10 - 20 years of education, 40 years of work, 10 years of retirement," he said.
"This is not a pattern which is appropriate to the 21st century.

"Education cannot be simply for the first 20 years - skills and knowledge need updating all the way through people's working lives and beyond.

"Similarly, work does not need to finish abruptly at age 60 or 65 and the 10 years of retirement has become a much longer period during which there is not only the right to be treated decently by society but also enormous scope for continuing to contribute to society."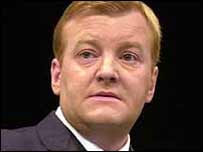 The Lib Dem leader said it was time for "ageist" politicians to stop neglecting the active elderly and recognise, regardless of age, people's potential.

"[Babyboomers'] rock'n'roll years may be some way in the past, but their rocking chair years are a long way in the future."

The Lib Dem working group will be chaired by Nick Clegg and will consider - among other things - greater flexibility in relation to retirement ages.

Rather than the cut-off age of 60 or 65 people could enter retirement over a phased period of 10-years gradually leaving employment and drawing more and more of their pensions.

Proposals for credit schemes that could see older would-be entrepreneurs setting up in business are also being considered.

Voluntary work in local communities could be made easier by slashing red tape that could deter older people from getting involved.

Flexible retirement?
The Lib Dem proposal for free tuition at GCSE, A-level and university levels could also be extended to the elderly.

Mr Kennedy said: "The focus for the active old must be as much on opportunities as on problems.
"Nick Clegg's campaign team will be working on... flexible retirement, learning, advice and support, law and order and community service.
"There is much scope for new policy in all of these fields."
Mr Kennedy's comments were welcomed by Friends of the Elderly.
The pressure group's chief executive Geoffrey Dennis said: "Older people have been neglected for long enough and it is about time that a leader of a political party raised this issue up the political agenda."
---
Copyright © 2002 Global Action on Aging
Terms of Use | Privacy Policy | Contact Us