Older People and New Technologies
around the World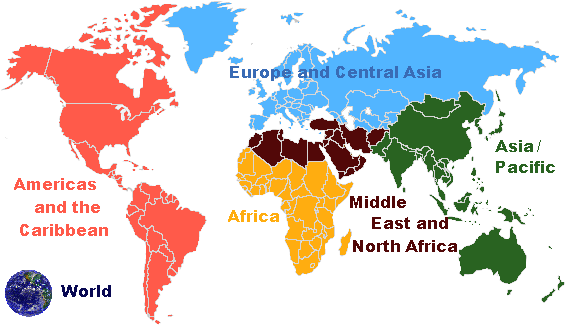 Articles in Arabic | Chinese | French | Russian | Spanish

Also see our section on the US Health Issues
and World Health Issues
---
Quebec: DVD for Caregivers of People With Alzheimer's (November 28, 2011)
(Article in French)
The Alzheimer's Society of Quebec is selling a DVD to assist relatives of people with Alzheimer's disease. In eleven scenes, a total of 23 minutes, caregivers for the 120,000 people living in Quebec with Alzheimer's receive tips and advice on everyday situations so they can better manage and maintain a harmonious relationship with their patient. Proceeds from the sale will be donated to l'Intemporel Day Centre that supports people with Alzheimer's disease.
Canada: Senior's Death Reignites Debate about GPS Bracelets (January 13, 2011)
Montreal is rethinking its plan to give GPS bracelets to nursing home residents suffering from Alzheimer's. This comes in the wake of an Alzheimer's patient's death after wandering from his seniors' residence. Supporters of the GPS initiative hope it will facilitate the search for lost Alzheimer's patients. Critics of the GPS plan warn that it will give a false sense of security.
Japan: RIBA II: Japanese Robot to Help Older Persons (August 18, 2011)
(Article in French)
Japan is the country with the highest longevity rate, especially among women. That is why a new robot has just been created to improve life of both Japanese seniors and persons who take care of them. This robot will be able to lift an 80 kg (176-pound) person and bring her or him to a bed or wheel chair.
Japan: Keeping Seniors Healthy : Not Your Grandson's Video Game (January 29, 2011) In Japan, it is common that many older persons gather to play video games in the Kumamoto Prefecture town. An increasing number of social sevice facilities are using video games to rehabilitate and maintain the health of older people. Some local governments are even developing game software so that video games that will help older people restore or maintain their physical and mental functions as well as social skills. Experts suggest that hands-on games are effective for rehabilitation if they are used properly.
France: A Simulator of Old Age to Get Into Senior's Skin (December 2, 2011)
(Article in French)
The IPAD (Institute of Prevention of Domestic Accidents) introduced equipment to recreate sensations felt by the elderly at the Salon of Human Services. For example, a pair of glasses mimics optical problems caused by cataracts or glaucoma, and an implant simulates the effects of osteoarthritis. The purpose of this simulator is to enable people working with seniors to understand the disabilities associated with old age so they can treat them more efficiently.
Russia: Stavropol Retirees Explore Space (November 25, 2011)
(Article in Russian)
A new faculty of astronomy based at the University of the "Third Age" welcomed retirees and people with disabilities to do virtual space travel to observe solar eclipses and other secrets of the universe. A newly developed computer program allowed the organization to accommodate the new students. Read the article to learn more about the program.
France : Huguette Net: Senior Expert of Online Price Comparison (September 28, 2011)
(Article in French)
More and more older persons buy products on the Internet, but they don't always think about using online price comparison websites. Enter comparer.fr's initiative to introduce its new muse, Huguette Net, to "silver surfers." The 60-year-old very informed Internet user advises seniors on their cyber shopping and provides many tools such as e-mail addresses and guides for searching the Internet. Expert surfers can also check for good deals on the facebook page.
Russia: In Volgograd, Social Services will Teach Old People to Communicate in Russian Social Network (September 6, 2011)
(Article in Russian)
The central social service in Volgograd notes that teaching old people how to use computers is not enough today. Now the service is beginning new programs of teaching pensioners how to create accounts in a social network, send messages, download pictures and learn other skills. The main task is to help the elderly to maintain and extend their social networks because many of them feel alone as they age. One hundred and eighty older people have already registered for this program.
Russia: Local Government in Omsk Region will Spend 4.5 million Rubles to Create Internet Clubs for Old People (September 5, 2011)
(Article in Russian)
The local government in Omsk region decided to spend 4.5 million rubles to create a network of internet clubs to teach old people how to work with computers. During these classes pensioners will get basic knowledge about computers, Ms Word and Ms Powerpoint. Also they will learn how to use search engines and emails.
France: The Flat of the Future for Older Persons (August 3, 2011)
(Article in French)
To improve well-being and independence of older persons, new technologies are more and more applied to accommodations. A French exhibition is displaying new technologies that use baseboards to incorporate heat and lighting systems; also on display are new flooring options including anti-slip surfaces; toilets with hot water spray to facilitate wiping and more.
France: "Valso": A Pitcher and a Glass for Older Persons (July 6, 2011)
(Article in French)
Two designers from the Ecole Normale Superieure de Cachan designed a pitcher and a drinking glass adapted for older and disabled persons to overcome grip problems. The design function allows a person to grip, hold, lift and pour from the pitcher to the glass using a simple motion, benefitting from a design that is better than regular paramedical tools.
France : ASIPAG Launches a Category Relating to Uses of Technology for Autonomy (January 17, 2011)
(Article in French)
The Association of Innovative Solutions for Autonomy and Gerontechnology has announced it will develop a "Category relating to Uses of Technology for Autonomy" based on a collaboration between utility and user expectations. This category should enable users to rely on quality standards and also allow industries to differentiate themselves in the market.
World: Nielson: Older People Increasingly Favor Tablet PCs. (August 30, 2011)
(Article in Chinese)
According to market research firm Nielsen's latest survey, because tablet PCs are light and portable, and the font size easily adjustable, they are much favored by older people.
World: A Revolutionary Cane for Older Persons (July 11, 2011)
(Article in French)
Lithuanian designer Egle Ugintaite has created a revolutionary cane that helps people to walk. This tool helps older persons walk the same way as any other cane, but it also states the health of the person (temperature, blood pressure, and pulse) and programs the best itinerary both in cities and the countryside. Finally, it is equipped with an SOS button on the handle to provide the person's location in case of an emergency.