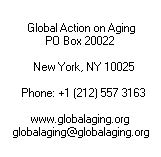 back

World Gold Council Siezing Golden Opportunity In Japan

By: Jim Hawe
Dow Jones, February 03, 2002


NEWSWIRESTOKYO -- The Japanese are quickly running out of safe places to stash their hard earned yen. Stock prices have slumped to levels not seen in almost two decades, several money-management funds have sunk below par value due to their exposure to Enron Corp. (ENE) and this April the government will pull the plug on its blanket guarantee for bank deposits in the event of a bank failure.

Recognizing a golden opportunity when they see one, the World Gold Council has launched an all-out media blitz to convince the Japanese that gold could be the prudent alternative to simply stuffing more money under their futons - and these efforts are starting to pay off.

"In recent months the Japanese have been showing tremendous interest in gold as an investment vehicle," said Itsuo Toshima, Japan's regional director for the World Gold Council. "I don't think we have seen this level of interest since the heyday of Japan's bubble economy in the late 1980s.

"In fact, the council estimates that Japan's investment demand for gold in the third quarter of 2001 soared 91% to 22 tons from the same period a year earlier.

Toshima pointed out that Japanese investors have lost their appetite for risk taking due to the nation's prolonged economic downturn punctuated by a series of high-profile corporate bankruptcies.

Media Blitz Shifting Into High Gear

For the past few months, the council has been running a series of full-page advertisements to plead gold's case to Japanese investors.

"The first stage of our campaign was to build opinion and stir up interest in gold. Now we are entering the second stage where we want to channel this interest into actual purchases. We want to tell investors where they can buy gold and what gold investment products are available," explained Toshima.

To this end the council plans to run more advertisements and is working with the Nihon Keizai Shimbun, Japan's leading business daily, to set up a Web site dedicated to gold investing. There are also plans to establish a toll-free call center to offer investors advice on buying gold.

The council is also planing a series of nationwide seminars to promote gold that will feature a well-known politician and an economics professor from one of Japan's top universities.

Pension Funds Take A Shine To Gold

Toshima said that the events of Sept. 11 have overturned the conventional philosophies used by the Japanese in managing pension funds.

"There used to be the idea that you could diversify a pension fund by simply investing in Japanese, European and American stocks. If the U.S. stocks fell, then this would likely be covered by a rise in Japanese stocks. But stocks all around the world tumbled after September 11 and this resulted in Japanese pension funds taking big hits," said Toshima. "Japanese pension funds fell 9% on average just last year alone, and so fund mangers are really warming up to the idea of including gold as an alternative investment.

"Toshima said the council has been arranging one-to-one meetings with pension fund managers to offer advice on the selection of gold products and purchasing methods. The council has even tapped global consultancy firm Watson Wyatt, a leading pension consultant, to assist in these efforts.

Toshima feels that corporate bankruptcies, the falling stock market and rapidly depreciating yen will keep the Japanese very anxious about their nation's economic health well into next year - which would likely keep gold in the investment spotlight.

"As a Japanese citizen, the economic realities are a little depressing," said Toshima. "But as a promoter of gold, these sure are some exciting times in Japan."



---
FAIR USE NOTICE: This page contains copyrighted material the use of which has not been specifically authorized by the copyright owner. Global Action on Aging distributes this material without profit to those who have expressed a prior interest in receiving the included information for research and educational purposes. We believe this constitutes a fair use of any such copyrighted material as provided for in 17 U.S.C § 107. If you wish to use copyrighted material from this site for purposes of your own that go beyond fair use, you must obtain permission from the copyright owner.