Brazil's Lula Prepares to Send Pension Legislation to Congress
Bloomberg, July 17, 2003
Brazilian President Luiz Inacio Lula da Silva plans to present legislation today to reduce the nation's annual $20 billion pension system deficit after opposition by federal workers forced him to accept a compromise bill that limits cuts to retirement benefits.
The proposal would reduce pension costs by 16.5 billion reais ($5.8 billion), or 4 percent less than Lula's original plan, according to the government. Two days of negotiations between Lula's administration and 27 state governors failed to reach agreement on whether government pensions and wages should be raised by the same amount every year, FolhaNews reported.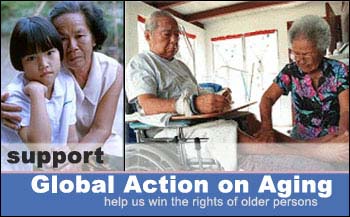 Brazil's currency and benchmark bond have climbed this year on investors' confidence that Lula will succeed in passing legislation to reduce spending and ensure the government can keep up payments on about $400 billion of debt. The currency lost a third of its value last year on concern the government may follow neighboring Argentina in defaulting on its debts.
``The market is putting a lot of confidence in Brazil,'' said Raphael Kassin, who helps manage $750 million of emerging- market bonds at ABN Amro Asset Management in London. ``Brazil has to take advantage of that opportunity.''
The bill would maintain pension benefits for current state and federal employees, rather than slash benefits as Lula originally proposed, part of a compromise aimed at overcoming opposition by government workers who are staging a partial strike to protest the plan.
Benefits for state workers hired after the bill's passage would be reduced. The government also plans to raise the minimum retirement age in an effort to cut pension costs.
The Brazilian real has climbed 24 percent this year to 2.8443 per dollar at 9:16 a.m. in New York, the best-performing currency among 59 tracked by Bloomberg. The benchmark 8 percent bond due 2014 has climbed to about 89 cents on the dollar from 70, cutting the yield to about 11 percent, according to J.P. Morgan Chase & Co.
Jose Pimentel, a federal deputy and the bill's sponsor in the lower house, plans to deliver the final legislation to lawmakers at 11 a.m. in Brasilia.
---
Copyright © 2002 Global Action on Aging
Terms of Use | Privacy Policy | Contact Us