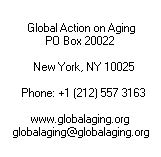 back

Critics Say Koizumi's Economic Medicine Is a Weak Tea


By: James Brooke
The New York Times, February 27, 2002


TOKYO, Wednesday, Feb. 27 — With Japan's economy, the second largest in the world, dragging down a global economic recovery, President Bush came here last week to give a hearty endorsement of Prime Minister Junichiro Koizumi, calling the leader a "change agent."

But today, Japan's long-awaited economic reform package officially came out, and analysts sat on their hands in disappointment. Instead of bold measures, the final draft talked about forming committees. Almost one year after Mr. Koizumi took office billing himself as a reformer, he seems overwhelmed by the process, unable to deliver.

"It is Japan's old story of no accountability — there is no institution or person who can say: `This is the direction we are going in,' " said Ronald Bevacqua, Japan economist for Commerz Securities. Mr. Koizumi was "weak," Mr. Bevacqua said, citing a recent sharp drop in opinion polls after the firing of a popular minister.

With details of the economic plan leaking out over recent days, Makiko Tanaka, the fired minister, lambasted Mr. Koizumi in Parliament last week, saying: "We finally found out how old-fashioned the prime minister's political stance is, and why the reforms are being stifled. Koizumi himself has joined the conservative, anti-reform group."

According to final drafts circulating here, the package will urge the Bank of Japan to print more money, press banks to straighten out their bad loan portfolios, ask the government financial watchdog agency to scrutinize banks more closely and urge the government's bad loan buying agency to speed up loan purchases. To buoy Japan's battered stock markets, the package calls for tightening controls on short selling and holds out the possibility of an injection of taxpayer money into insolvent private banks.

After markets here had digested the outlines of the long-awaited economic measures, stocks, bonds and the yen fell slightly Tuesday afternoon. Market analysts said they had hoped for bolder measures — tax cuts to revive consumer spending, vigorous deregulation, and cutting off credits to bankrupt companies.

"This policy package is reactionary, not aimed at addressing real fundamental underlying issues," a high-level Bank of Japan official said Tuesday afternoon.

The flat reception for the package marks the political distance traveled since Mr. Koizumi, a charismatic outsider, became prime minister almost a year ago. The expectations bordering on euphoria that swirled around him last spring have been radically lowered — to a hope that Japan can muddle through to the end of the fiscal year here, March 31, without a major bank collapse.

Japan has been in and out of recessions for the last decade. For three years, prices have been dropping, first because of increased efficiency and cheaper imports, but more recently because incomes have receded to 1995 levels. Even with near-zero interest rates and prices dropping by as much as 2 percent a year, Japanese consumers are reluctant to spend, partly out of anxiety over their economic futures, partly out of a conviction that prices will always be cheaper tomorrow. Moderate inflation, economists say, would help prod consumers to buy.

Sales by Japan's wholesalers and retailers combined dropped 5.4 percent in January from a year before, representing the 12th consecutive monthly decline, the government announced today.

Many banks are technically insolvent, analysts say, surviving only on the leftovers from a 1998 government bailout of $75 billion. Government debt adds up to 140 percent of gross domestic product, the highest of any major economy in the world.
With Japan no longer an economic island, its sputtering economy increasingly affects the United States. In January, Japanese imports of American goods were down 16.3 percent from January 2001.

To reverse deflation, Mr. Koizumi's package calls for appealing to the Bank of Japan, an independent institution, to print more money. "Deflation is not a monetary phenomenon," the Bank of Japan official retorted pre-emptively on Tuesday. Despite recent major increases in the money supply, he said, the money stays in banks because companies are cutting debt and consumers are reluctant to spend.

Japan's overcapacity — or "too many goods chasing too many consumers" — is the cause of deflation, said Mr. Bevacqua, of Commerz Securities. "Reducing supply means closing factories, but you also have to create a strong safety net for those people, so demand does not fall apart." Robert A. Feldman, chief economist here for Morgan Stanley, said , "Nobody believes they can eliminate excess capacity in the steel industry by printing more money."

On nonperforming loans, the package calls on the Financial Services Agency, the government bank watchdog, to audit bank portfolios fully and to make reports to the public by the end of March. But many economists wonder if the agency has the manpower to tackle the problem. At the height of the American bad loan crisis, the United States government had 18,000 people working on the issue, compared with fewer than 1,000 in Japan.

In recent weeks, the Financial Services Agency has been pressuring banks to roll over loans to debtors who have been unable to repay them. Today, Japan's second largest retailer, Daiei Inc., is to announce a $3.9 billion bailout from three banks, even though the company owes $17 billion.

"As fear of a February and March crisis emerged, Koizumi chickened out," Eisuke Sakakibara, an economics professor at Keio University, said last week. Mr. Sakakibara, who was known as "Mr. Yen" when he was the government's top financial diplomat in the late 1990's, predicted that the yen could lose up to 20 percent of its value against the dollar this year — a devaluation that would provoke protectionist agitation among manufacturers around the world that compete with Japanese products.

On the bank loans, the package also calls for Resolution and Collection Corporation, the government agency responsible for buying bad loans, to accelerate its purchases. But some say the goal is a drop in the bad-loan bucket. The package "plans to dispose of two trillion yen — the figure needs another two zeros," said Yoshimi Watanabe, a ruling party member of the Diet.
Mr. Koizumi has asked for patience. "Some might say we're slow, but we're moving steadily," he said last week.

To stabilize stock markets, Mr. Koizumi's package tightens controls on short-selling of stocks and holds out the chance of a second government injection of public money into private banks if a financial crisis looms. Government officials have vowed this week to keep the Nikkei 225 index of the Tokyo Stock Exchange around 10,000 — near its present level — to keep banks solvent. Banks, which own large amounts of shares, have been pummeled by the Tokyo market.

Jesper Koll, Merrill Lynch's chief economist here, said of the long- awaited package: "The good news is that it doesn't do much damage. The large free lunch at taxpayers' expense is not going to be handed out."

But with Moody's Investors Service threatening to downgrade Japan's government bonds to the level of Botswana's, many economic analysts say they are waiting to hear a loud crack from Japan. On Monday, United States Treasury Secretary Paul H. O'Neill warned about Japan's economy: "Where they are is not sustainable for too much longer a period of time. Something will give."

---
FAIR USE NOTICE: This page contains copyrighted material the use of which has not been specifically authorized by the copyright owner. Global Action on Aging distributes this material without profit to those who have expressed a prior interest in receiving the included information for research and educational purposes. We believe this constitutes a fair use of any such copyrighted material as provided for in 17 U.S.C § 107. If you wish to use copyrighted material from this site for purposes of your own that go beyond fair use, you must obtain permission from the copyright owner.