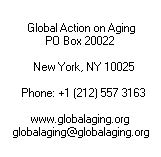 back
Support Global Action on Aging!

Thanks!

Staff in social work colleges go on strike
PUNE Newsline, April 4, 2003

Teaching and non-teaching staff from 55 social work colleges across the State have launched an indefinite hunger strike in front of the Social Welfare Directorate here to press for pension and gratuity cover.
In a statement issued here today, president of Maharashtra Association of Social Work Educators (MASWE) Ambadas Mohite said staffers of social work colleges have always got step-motherly treatment from the Social Welfare Department despite their role in higher education.
The government has consistently denied them facilities like pension etc. Staffers from colleges in Nagpur, Amravati, Wardha, Pune and other parts of Maharashtra are participating in the stir.
The association has come up with a nine-point charter of demands seeking, among other things, immediate recognition for appointed staffers, salary scale for librarians, pension scheme, time-bound promotion for class III and IV employees among other demands.
---
Copyright © 2002 Global Action on Aging
Terms of Use | Privacy Policy | Contact Us