Event to Honor Ms. Ferdous Ara Begum, the Committee Expert from Bangladesh to CEDAW, the UN Convention on the Elimination of All Forms of Discrimination Against Women
Organized by Global Action on Aging (GAA) and Subcommittee on Older Women (SCOW), in cooperation with the NY/NGO Committee on Ageing, NY/NGO Commission on the Status of Women (CSW), AARP, and the Gray Panthers.
July 27, 2010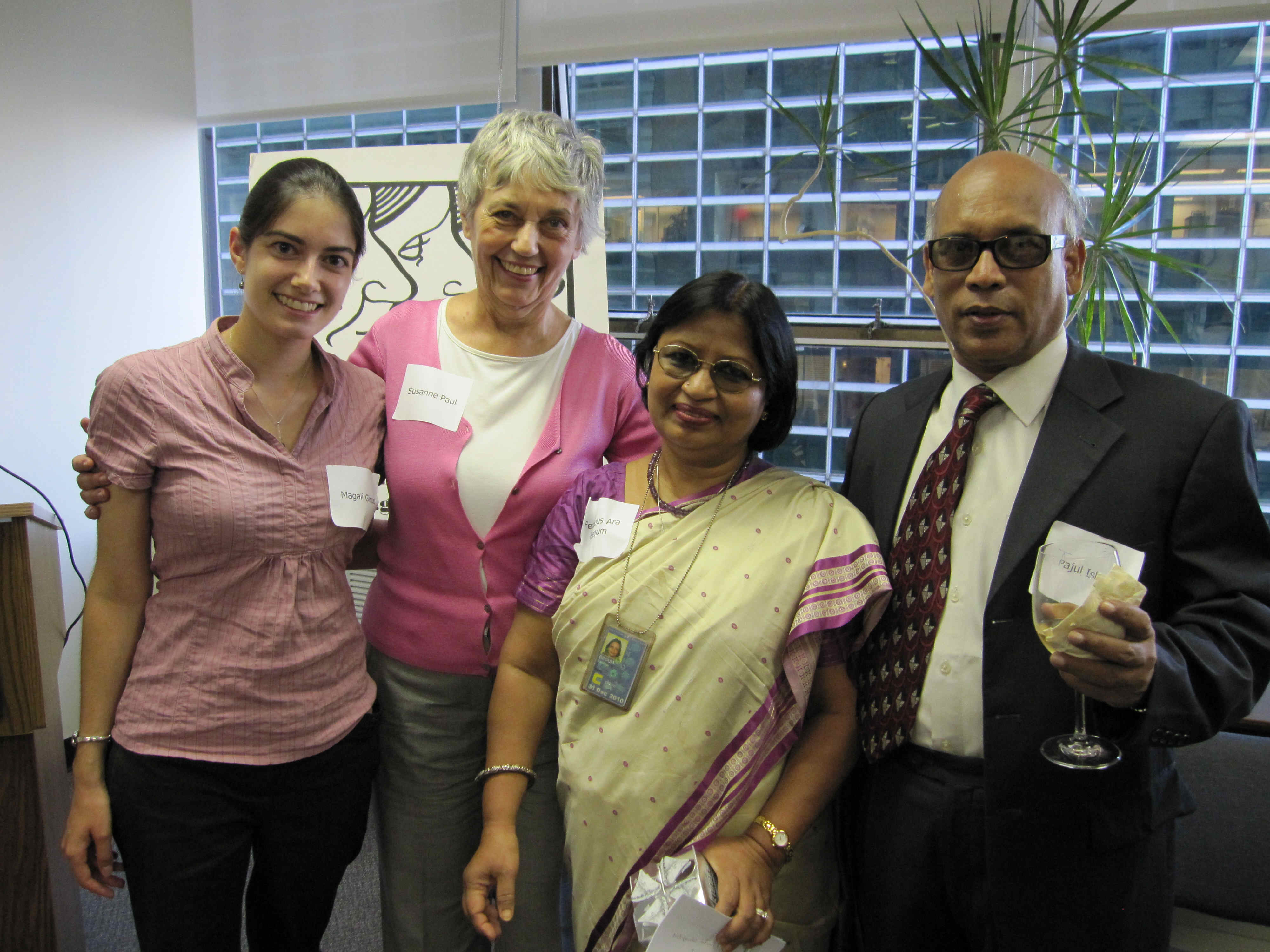 GAA Staff Susanne Paul and Magali Girod with Ferdous Ara Begum and her husband, Tajul Islam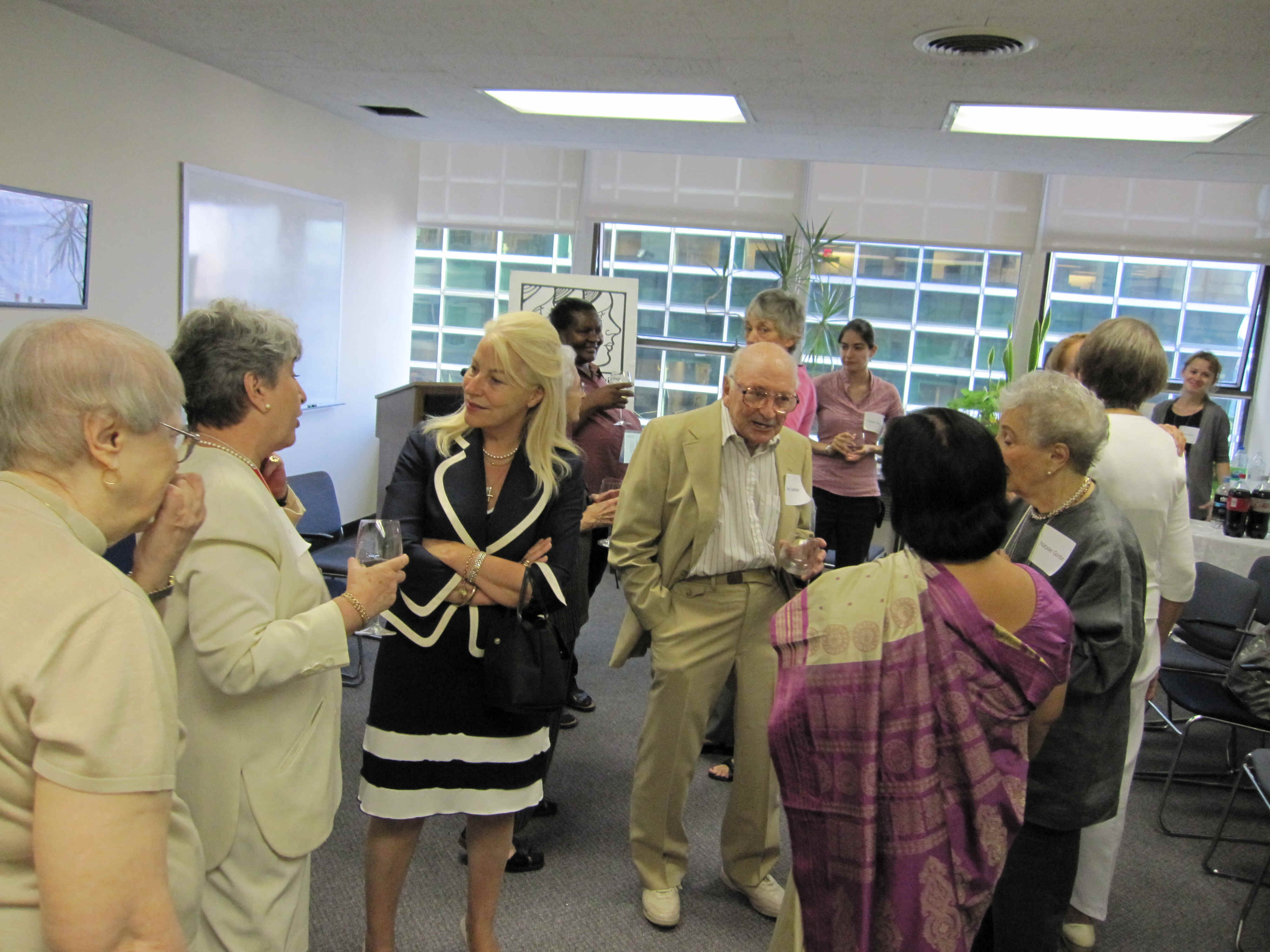 Gathered CEDAW Experts and Aging Advocates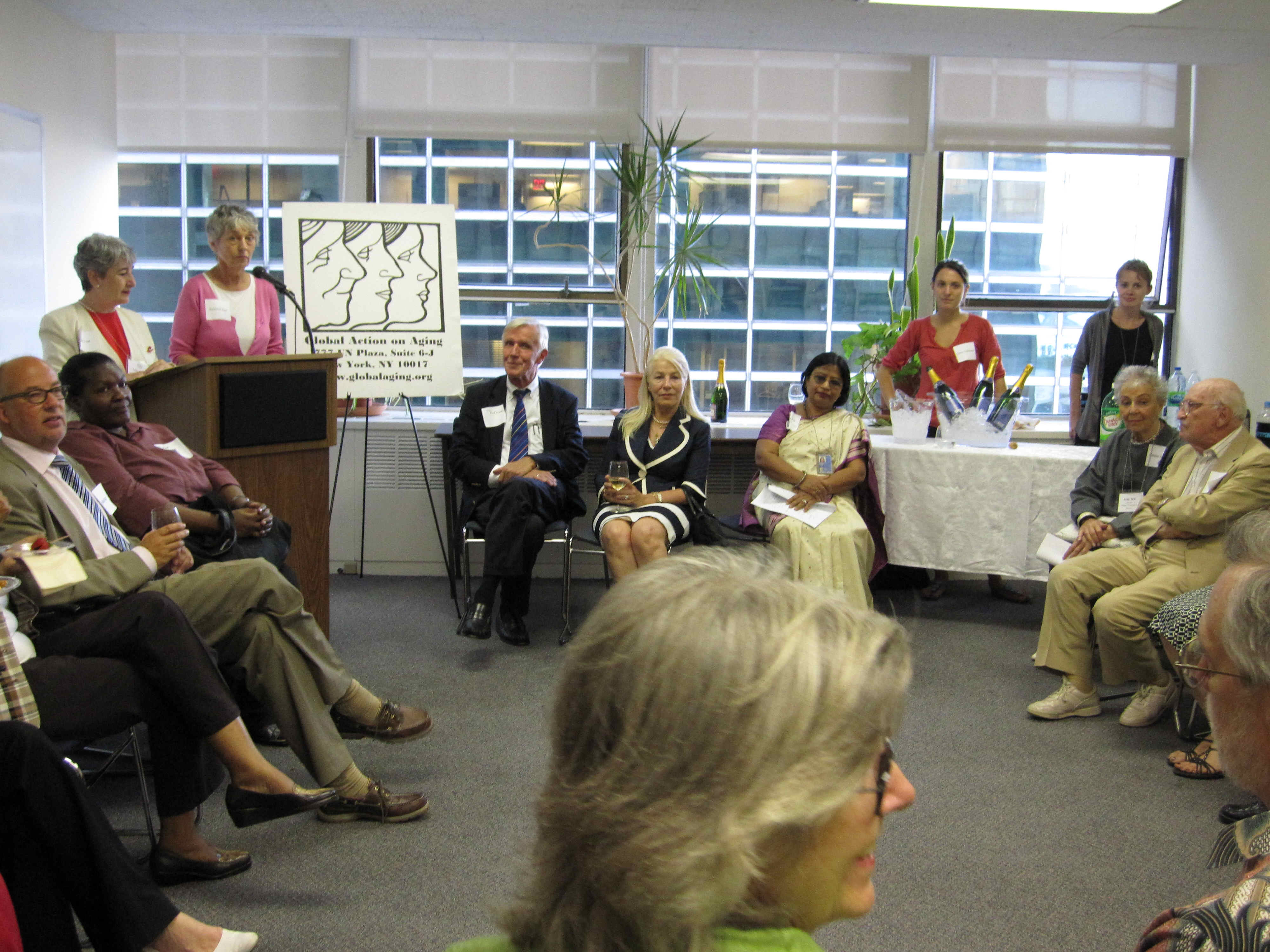 Suanne Paul, President of Global Action on Aging, and Judy Lear, National Chair of the Gray Panthers, welcome guests. GAA interns Claire Paillassou and Anna Viver manage the serving table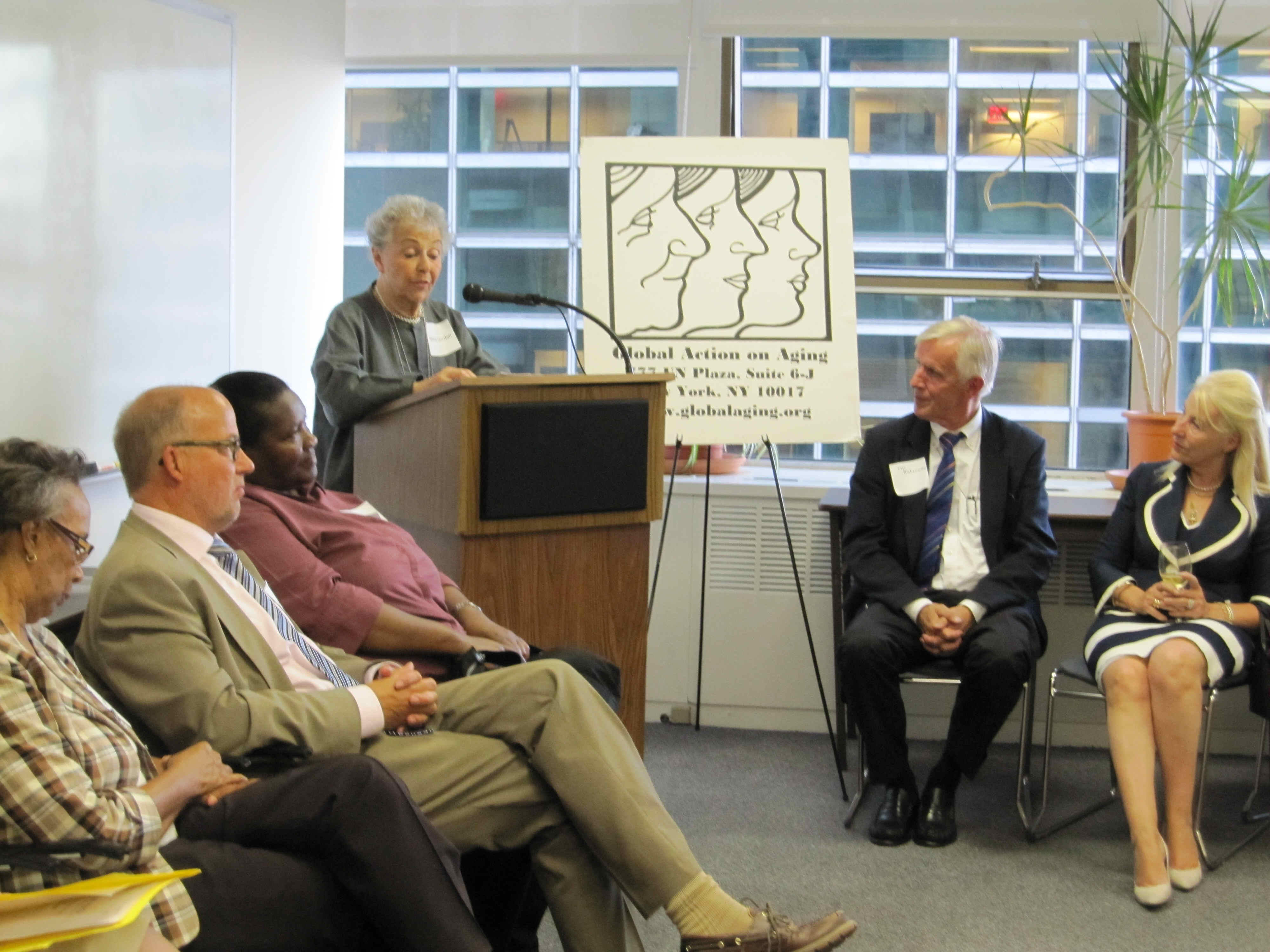 Aging activist Natalie Gordon describing the decades-long effort to secure older women's rights through CEDAW.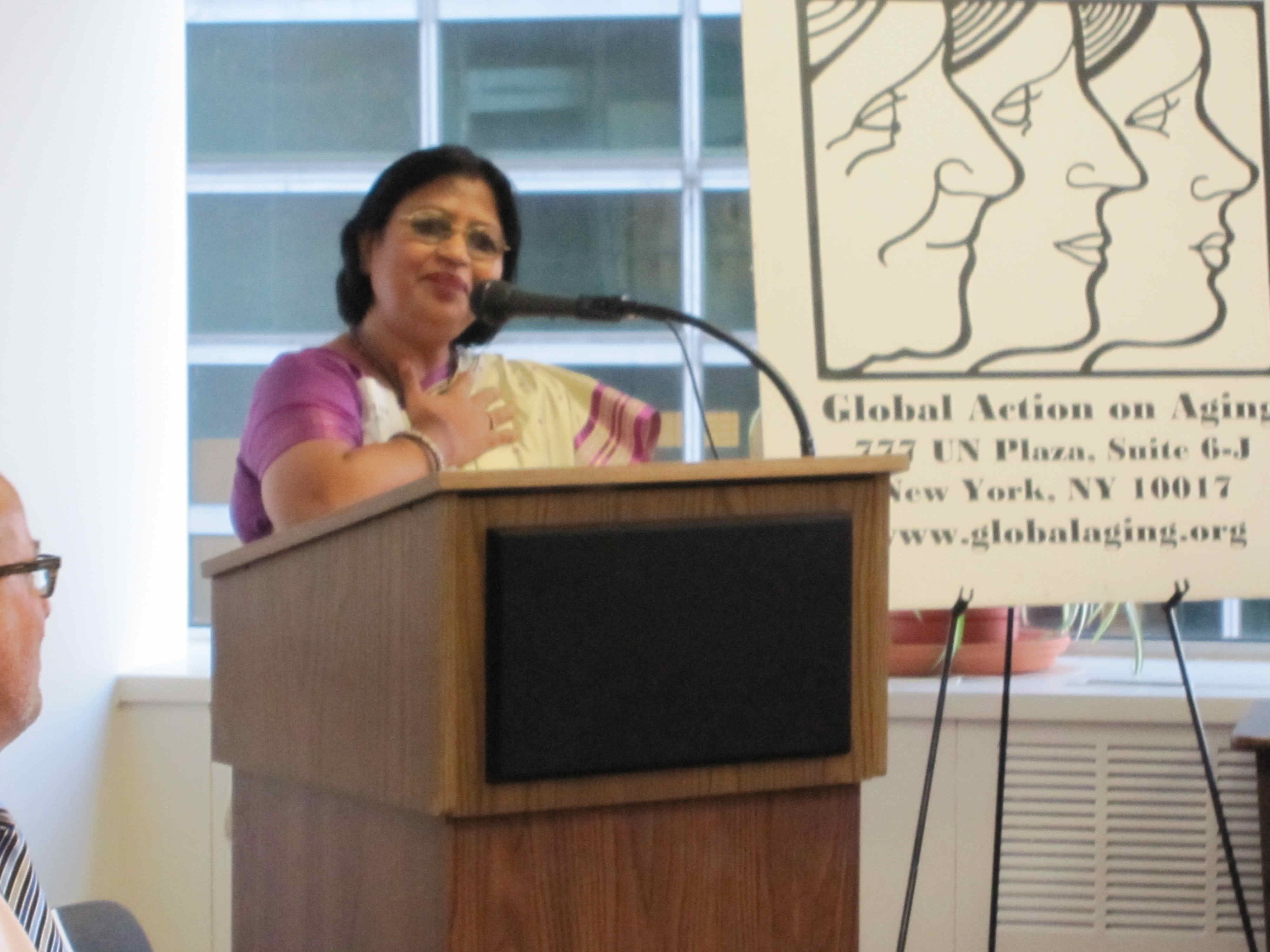 Ferdous Ara Begum addressing guests and describing CEDAW's promise for older women.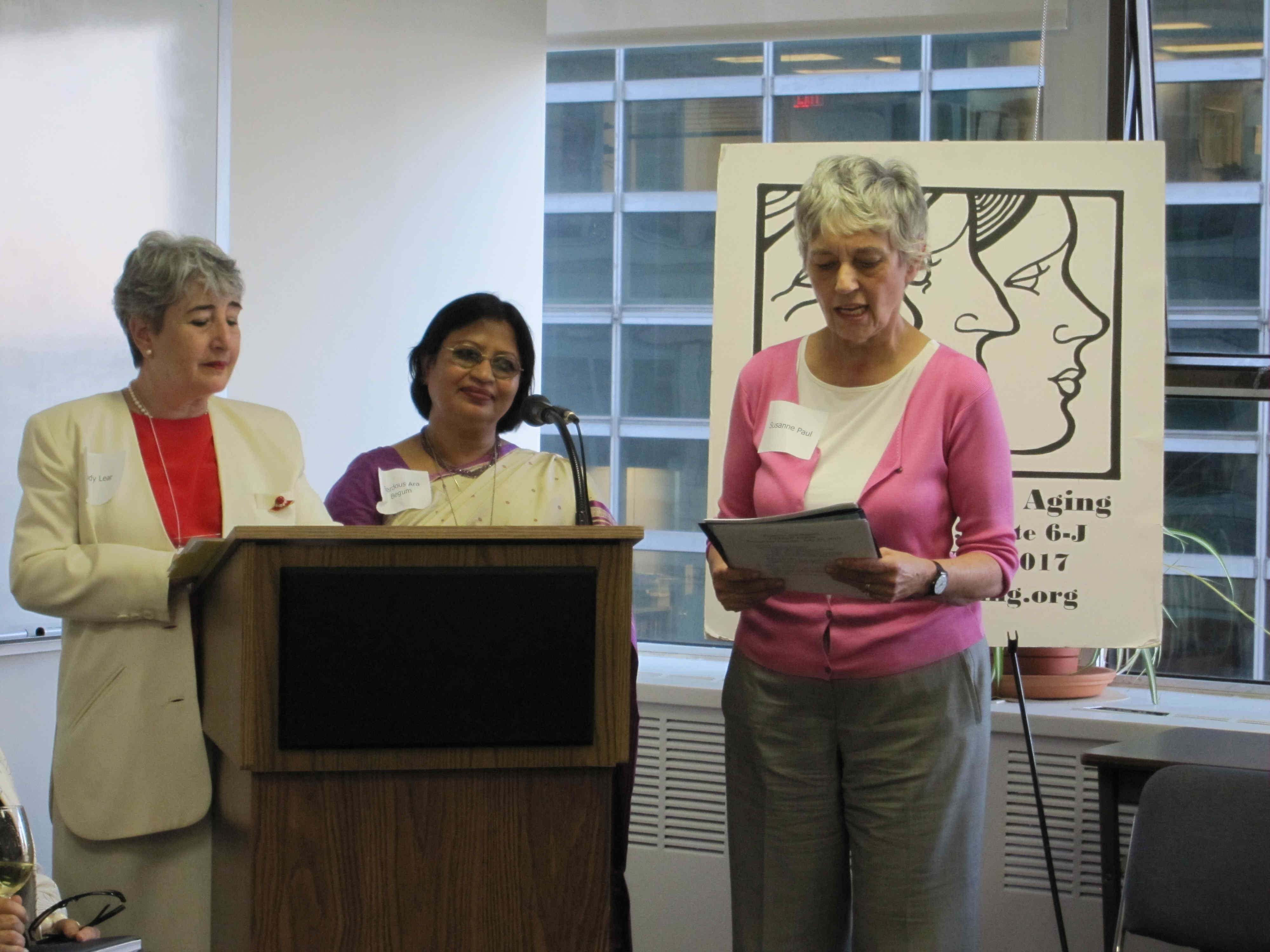 L to R: Judy Lear, the Gray Panthers; Ferdous Ara Begum, CEDAW Expert Committee; Susanne Paul, Global Action on Aging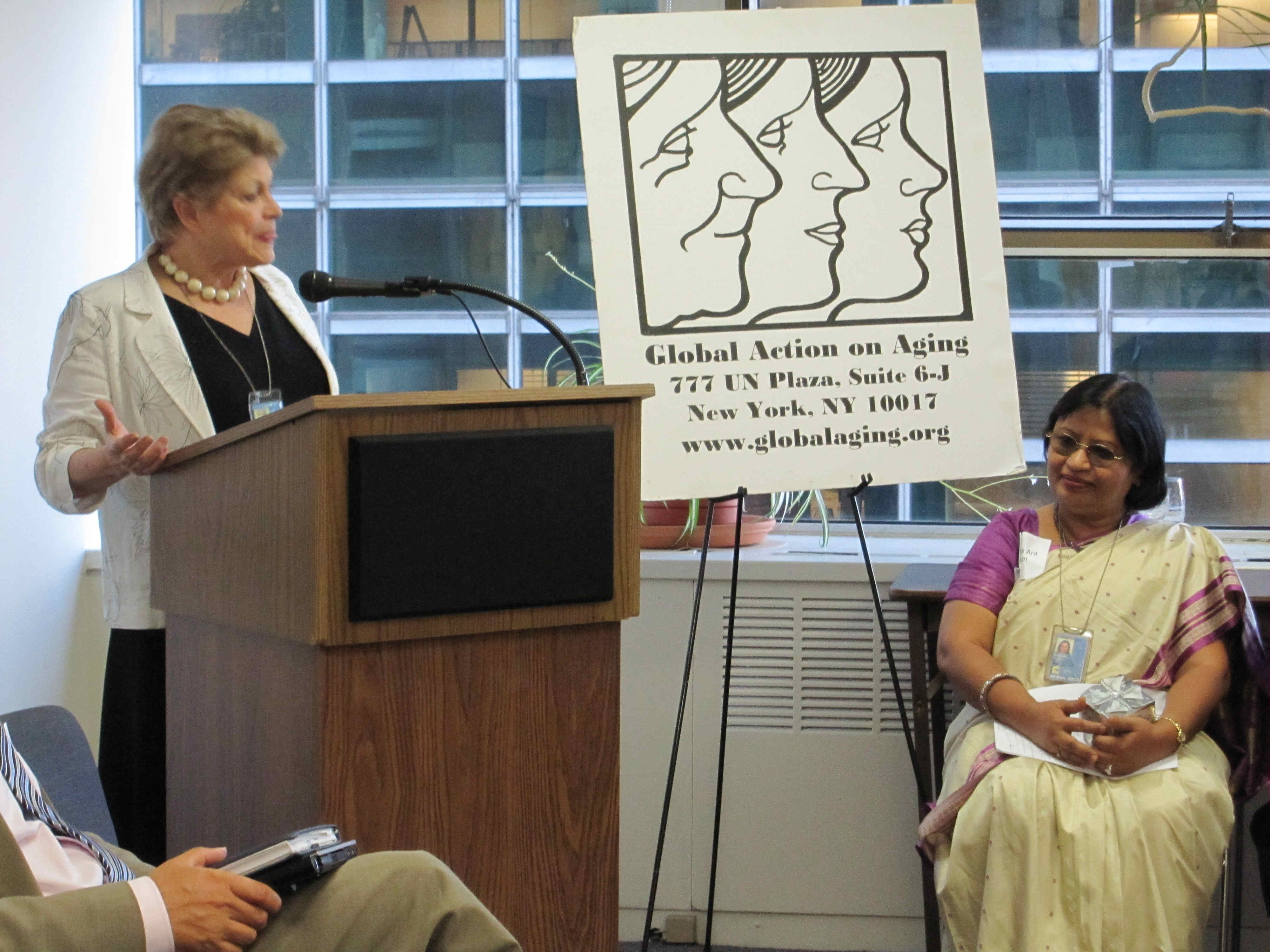 CEDAW Experts Silvia Pimentel and Ferdous Ara Begum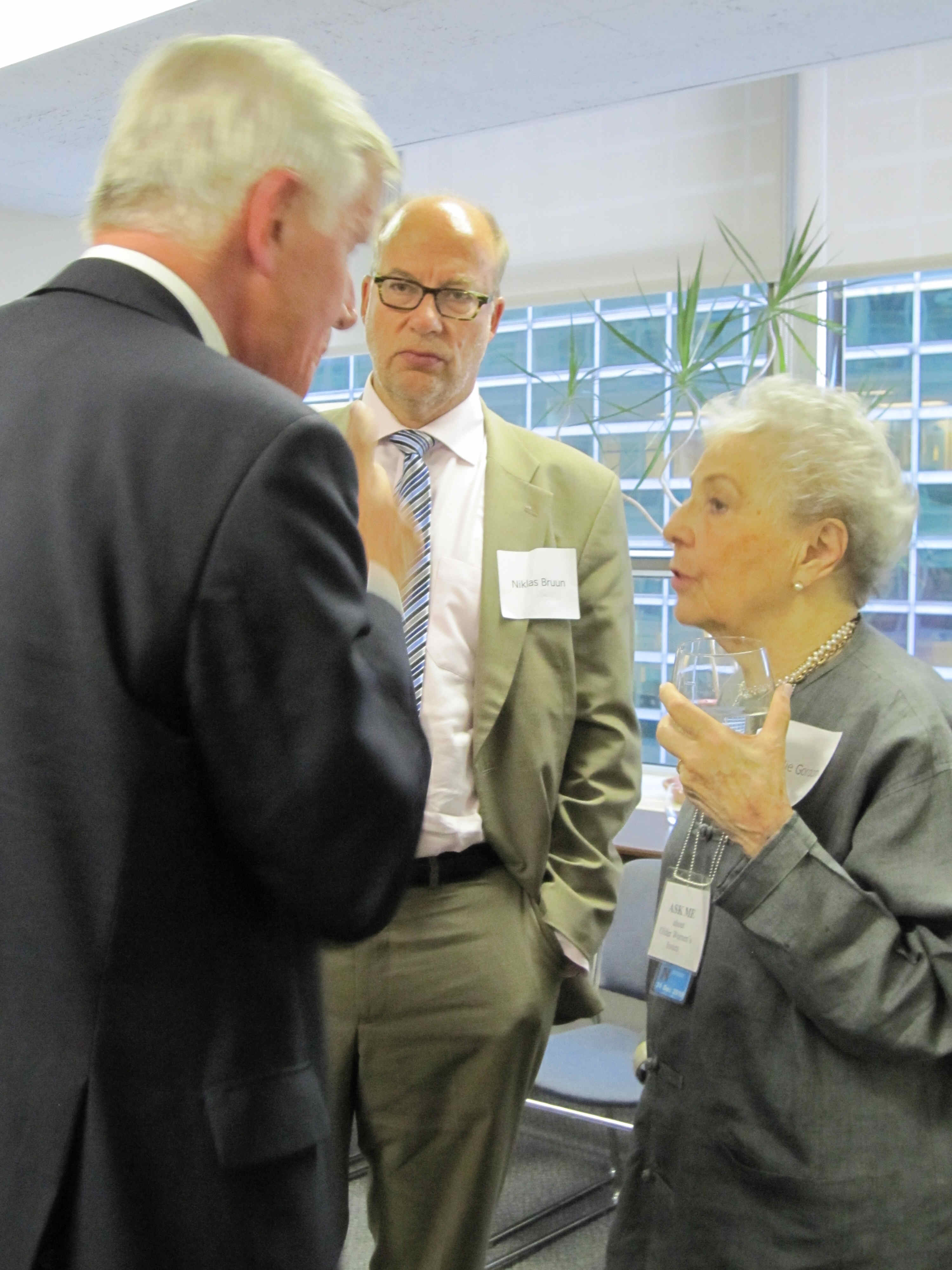 L to R: CEDAW Committee Experts Cornelis Flinterman, Niklas Bruun, and Aging Activist Natalie Gordon.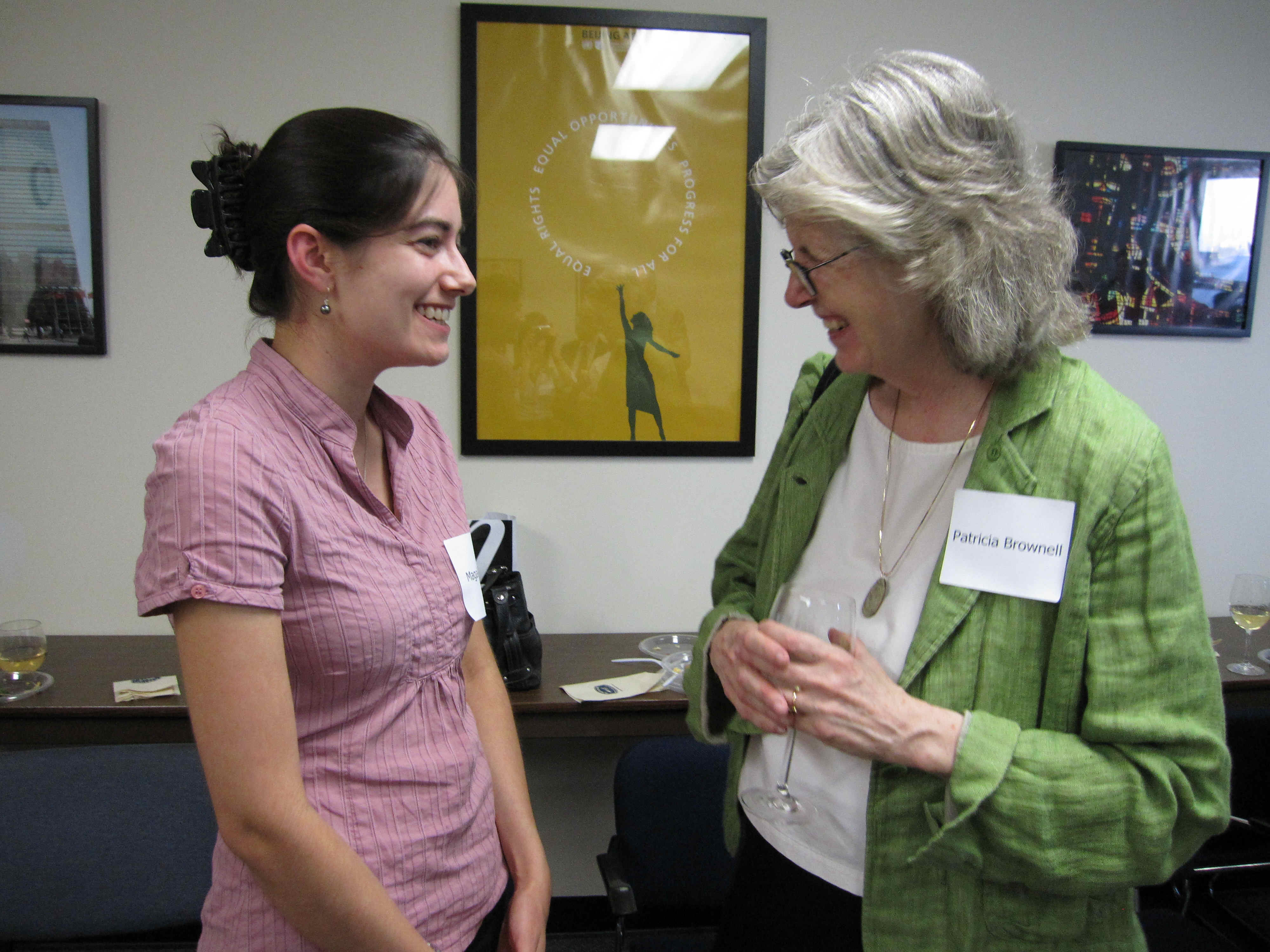 Magali Girod, Global Action on Aging, and Professor Patricia Brownell, International Network for the Prevention of Elder Abuse (INPEA).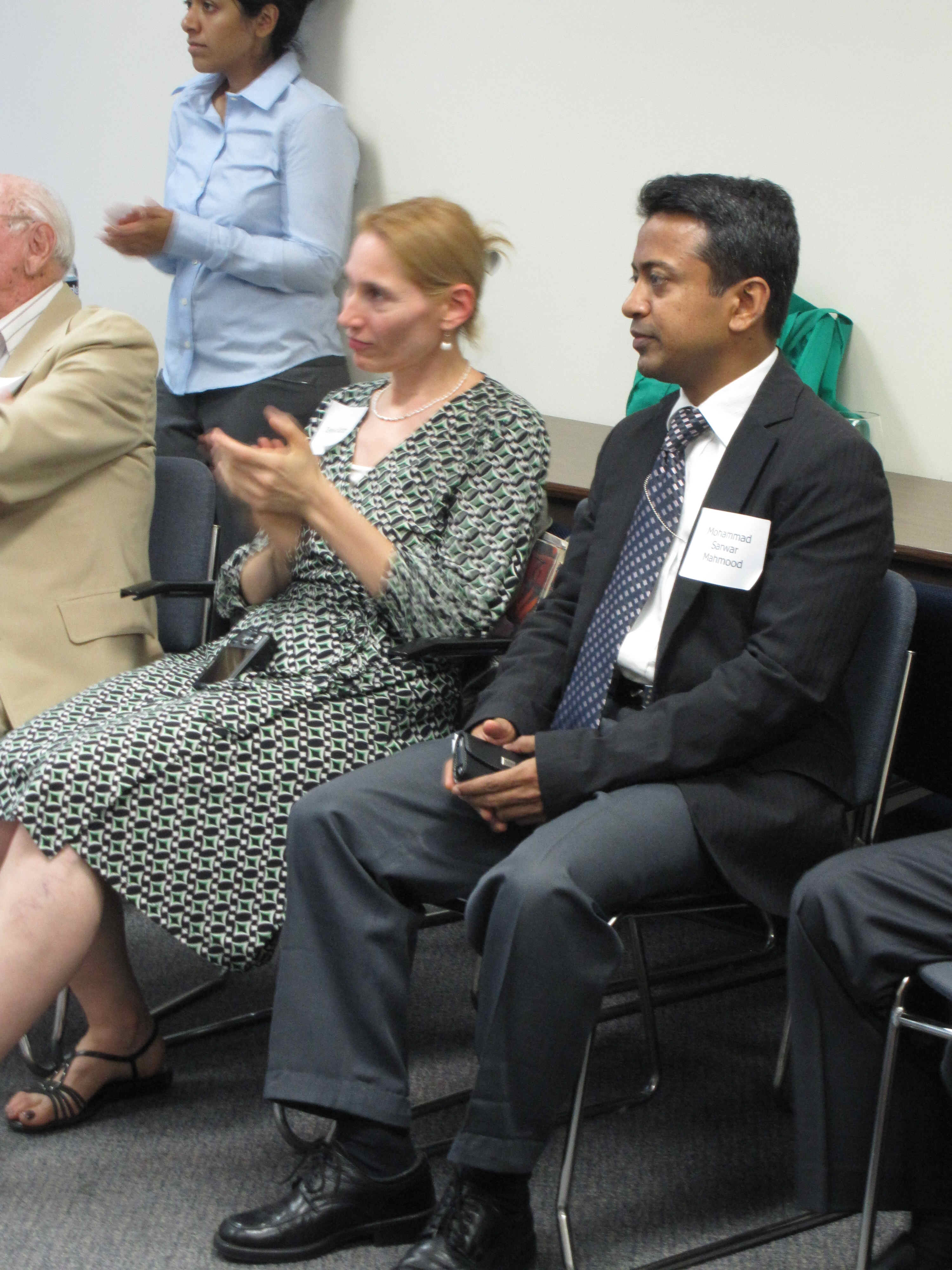 CSW member Denise Scotto, Mohammad Sarwar Mahmood, Counselor at the Permanent Mission of the People's Republic
of Bangladesh to the United Nations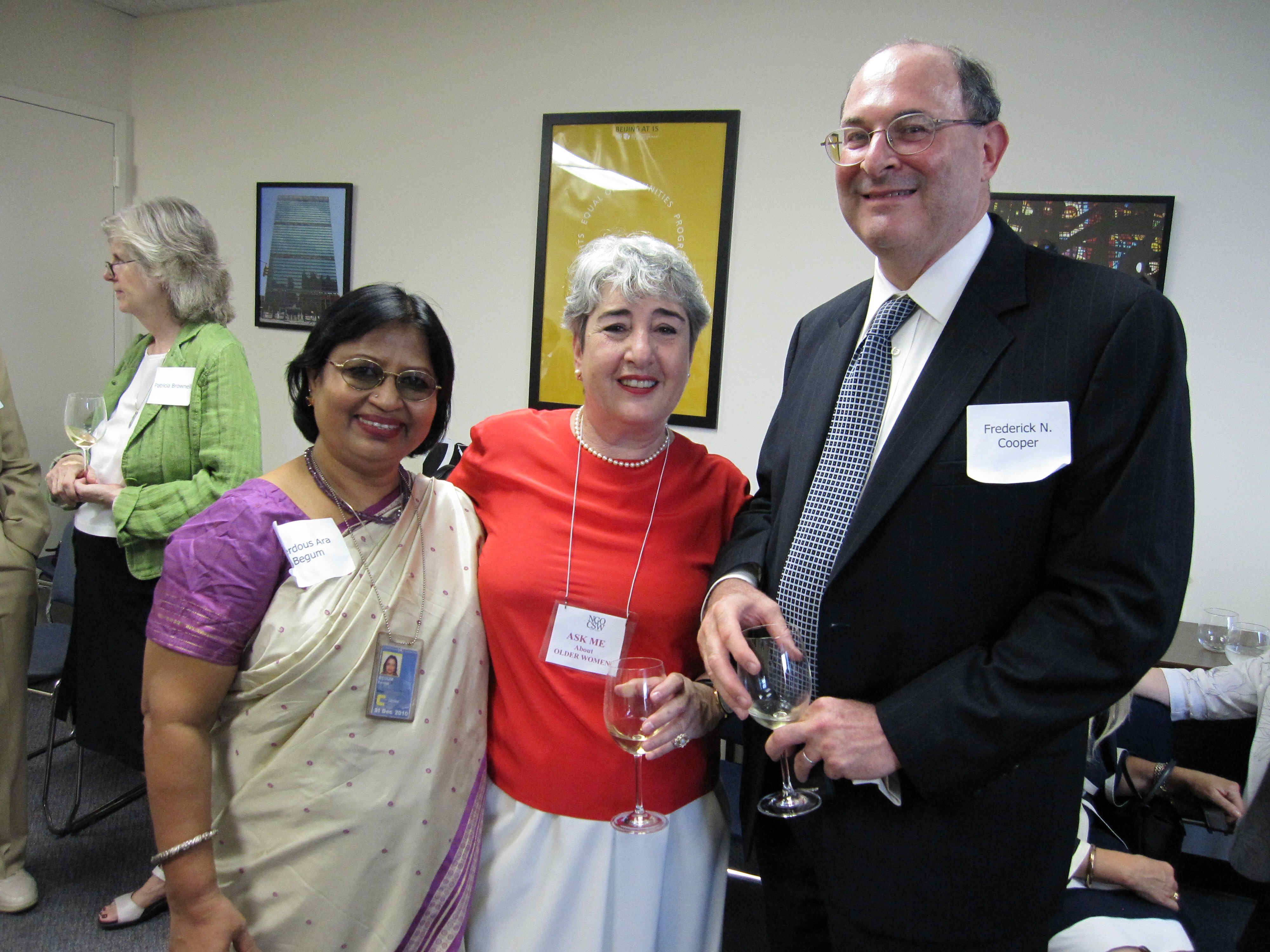 L to R: Ferdous Ara Begum, Judy Lear, and Fredrick N. Cooper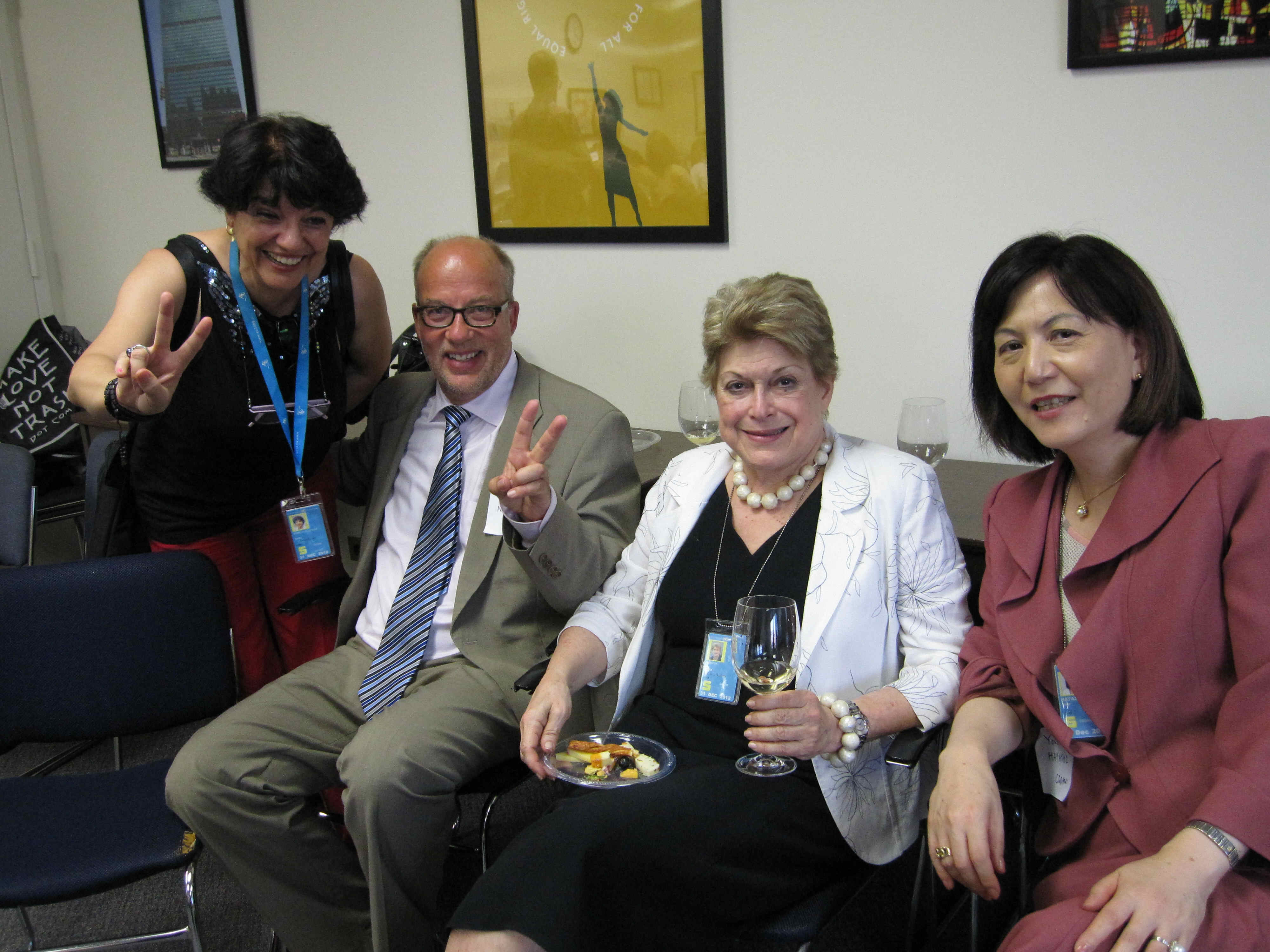 L to R: CEDAW Experts Committee: Soledad Murillo de la Vega, Niklas Bruun, Silvia Pimentel, Yoko Hayashi
---
Copyright 2009 © Global Action on Aging
Terms of Use | Privacy Policy | Contact Us