General Information | How to Apply | Other Opportunities with GAA



Watch the Internship Introduction Video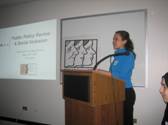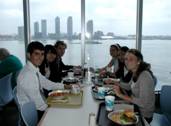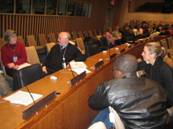 Global Action on Aging appreciates internship applications from graduate and undergraduate students and those in between degrees. We welcome students with an background in the aging field and international affairs, but we consider specialized academic training less important than dedication, intelligence and enthusiasm for learning.
Global Action on Aging seeks only highly motivated interns, with a commitment to social justice. We look for people who have solid organizational experience, good writing, researching and web skills.
General Information
Our Internship program provides an supportive intern environment. All interns receive a thorough orientation and are closely supervised during their internship. They are part of a team and enjoy substantial responsibilities and independence in their areas of focus.
The Global Action on Aging office, directly overlooking the United Nations, provides a pleasant environment equipped with a high-speed computer network running current technology. It is an atmosphere low on stress and high on accomplishment and serious purpose.

In the building, a community of many NGOs often cooperate and socialize together. Interns can network with these and other NGOs, as well as UN and mission staff. Interns have lunch and organize events together. In addition, GAA interns are often invited to cultural events in New York City by GAA friends.

Upon completion of their internships GAA interns stay in close touch and use the networking opportunities they were given at GAA for future employment and academic goals. GAA's President Susanne Paul has written recommendations for job or graduate schools for many of GAA's alumni.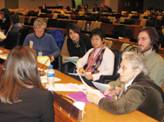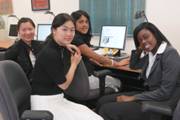 Duties and Expectations
Interns are responsible to develop and update one or more of our web based programs. Currently our programs consist of Elder Rights, Health, Pension Watch, Rural Aging, Older Persons Caught in Armed Conflict and Aging Watch at the UN. Interns dedicate most of their time to their educational program area, functioning somewhat like a newspaper editor -- finding, selecting and posting information to the site. This intense learning experience, involves web research and contacts with a variety of UN and private sources.

Interns also help with regular office tasks and GAA's external activities. They see how an organization operates and manages its programs and outreach. These tasks may include preparing mailings, helping organize meetings, giving presentations, ordering supplies, keeping the plants watered or the printer stocked with paper.
Interns have opportunities to meet diplomats, UN staff, researchers, policy experts and citizen organization leaders. In addition they attend United Nations conferences, meetings, as well as General Assembly and Security Council sessions. All interns greatly expand their knowledge of the UN and its agencies and learn about critical issues in the aging field.

Depending on GAA's priorities and the intern's capabilities, interns may also take on special projects in addition to their assigned tasks. Two previous interns, for example, expanded our capacity to reach out to more subscribers of our electronic newsletter. Others got more involved in GAA's external activities and prepared and presented materials for GAA events.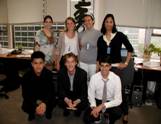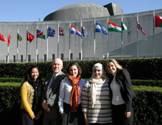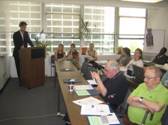 What We are Looking For
When we look over an application, we try to fit people's background with our programs. We choose those who we believe to be the most suitable candidates, based on their language abilities, studies, extracurricular activities, and experience through travel or voluntary work. From previous experience, however, we have learned that those with little or no experience in the aging field but with a great deal of commitment and willingness to learn have also had successful internships.
We look for those who are highly talented and able to do serious thinking but who are also ready to do more ordinary tasks with a spirit of enthusiasm and cooperation. We look for those who question received ideas and who look critically at dominant institutions. We search for signs of independence, initiative, inquisitiveness, and energy. While we honor passion and commitment, we also hold curiosity and skepticism in high regard.

Time Commitment, Costs, Credit
GAA expects an intern to stay a minimum of three months. Those that stay for longer periods of time learn more and have a richer overall experience. We can provide out-of-town candidates with information about inexpensive and comfortable lodging and board opportunities. We estimate that monthly subsistence expenses (lodging, transport and food) run about $1,200-$1,500. In addition, some provision ($200) should probably be allowed for miscellaneous expenses, including entertainment. Interns on a very low budget have managed on as little as $800 per month. Those who are lucky enough to find lodging with friends or family can get by on still less.
GAA internships are unpaid. Some interns arrange for subsistence funding from their universities. Some interns raise money from multiple sources by asking local people and institutions for support. Some rely on personal savings and family help. University credit can also sometimes be arranged.
In addition to its full-time program, GAA also offers part-time internships. We expect part-timers to work at least 2 days and a half per week and to devote a full week to training at the start of the internship. Here, too, academic credit is sometimes possible.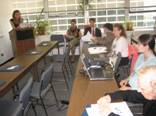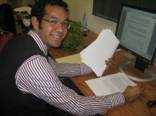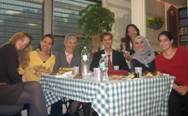 Application
To apply, please send the following to Susanne Paul at s.paul@globalaging.org.

Please remember to start every item on a separate sheet of paper and to add your name on top of each sheet.

(1) a letter describing why you are interested in interning with GAA and what special skills or experience you have that would fit with GAA programs

(2) a page describing the proposed starting and ending dates of your internship, the number of hours per week you would be available, the exact days and hours you would be available (if other than standard 9-5), and whether your internship is contingent on your obtaining funds such as competitive scholarships

(3) a resume showing academic accomplishments, work experience, language fluency (written and spoken), volunteer experience etc. Please include email address.

(4) the names, phone numbers, and email addresses of two references (one academic and one work-related preferred). Please include the title and organization of the referees and a few words indicating the context of your work with them.

(5) a writing sample (e.g. academic course paper) showing your writing skills (2 pages minimum and 8 pages maximum) in English and any other official UN language (French, Spanish, Chinese, Arabic and Russian).


Other Opportunities with Global Action on Aging
If you want to know more about other opportunities with GAA or if you have other ideas or suggestions, please don't hesitate to contact us.

Volunteer with GAA
· Advise GAA about specific emerging topics affecting the elderly
· Send GAA articles that you recommend to our readership
· Publicize GAA's website and newsletter to interested friends and others
· Help inform and build links to related organizations about GAA's work
Support GAA Financially
·

Suggest potential donors
·

Locate institutional sponsors for GAA activities
·

Become a GAA donor
yourself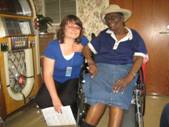 Copyright © 2002 Global Action on Aging
Terms of Use | Privacy Policy | Contact Us