Former Intern's Comments and Interview
Aya Elshakshuki (April - June 2011), from Libya
Shiyang Lu (March - June 2011), from China

Christopher Kwan (May - July 2011), from Hong Kong, SAR of China

Scott Kelly (October 2010 - January 2011), from the US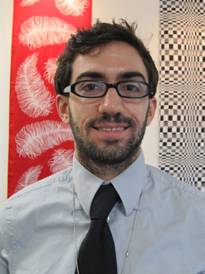 It was great interning at GAA for the past three months. It was a nice bridge between graduate school and full-time employment. I definitely gained valuable experience and learned about a policy area in which I knew relatively little. Susanne and Michelle were supportive and a delight to work with.
Rebecca Richman (August - December 2010), from the US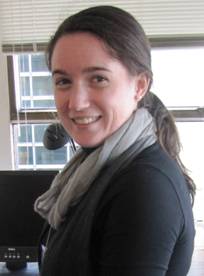 My internship at GAA was an experience that enhanced my understanding of how NGO's work at the UN and also about older persons' human rights. It was a great experience to contribute to GAA's widely read website and know that professionals and individuals all over the world read them. Because I am interested specifically in older women's human rights, it was an especially enriching to be part of the process leading to the passage of the CEDAW Recommendation on Older Women's Human Rights that took place during my time at GAA.
Núria Ferragutcasas (May - December 2010), from Spain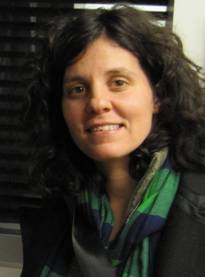 Being an intern at Global Action on Aging is a unique experience in my life. I am so glad that I worked with such a young and energetic team on global aging issues. At GAA, I learned how to view the aging problems from historical and political perspectives. GAA also offered me the invaluable opportunities to exchange thoughts about my future career plan with other interns and UN personnel.
Faisal Sukkar (September - December 2010), from Saudi Arabia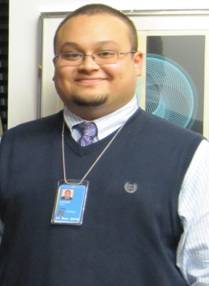 Interning at Global Action on Aging enlightened me on a topic that is often overlooked in our world today. Growing up in the Middle East, strong family values protected almost all the elderly from growing old alone; but what about those who weren't lucky enough to enjoy that privilege? Global Action on Aging gave us the tools and the environment to research these issues to better understand different cultures and their view of older persons. All this gives us a better idea as to how to better help older persons.

On a more personal level, it gave me the perfect transition from college into the real world. Working with such an intelligent, diverse and kind group made me enjoy every second while learning about many different cultures. Not only did I gain, but I also gave back while doing what I enjoyed... filming. GAA gave me the freedom to contribute my personal ideas to help the organization grow to better serve the aging population of this world now and in the future.

Ji Yuan (August - December 2010), from China

Being an intern at Global Action on Aging was a unique experience in my life. I am so glad that I worked with such a young and energetic team on global aging issues. At GAA, I learned how to view the aging problems from both an historical and political perspective. GAA also offered me invaluable opportunities to exchange thoughts about my future career plans with other interns, staff and UN personnel.
Anna Viver (June - September 2010), from Russia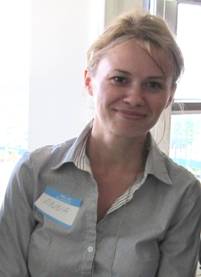 Global Action on Aging offered me a great experience and an opportunity to grow both personally and professionally. During my internship I acquired the critical and constructive view at governments and societies' attitude towards rights and needs of elder people, ability to look at the world and life from the prospective of elder persons, and self-confidence. In addition I had a chance to work on developing my writing and technical skills.
I leave this job with great appreciation of the working environment at GAA and especially people and tasks that create this environment: daily communication with Susanne Paul and interns, helpful and friendly attitude, open discussions on a variety of global issues and every day learning experience. I would like to especially emphasize understanding and respect that staff and interns express to each other.
This internship works with interns' individualities: their interests, needs and skills. I believe this is the main reason why interns find it exciting and helpful experience. Working at GAA develops analytical skills, contributes to a more profound understanding of a critical need for social justice. Therefore, it is also a challenging experience, but I believe that challenge is what makes a personality grow.
Ghadeer Hasan (May - August 2010), from Palestine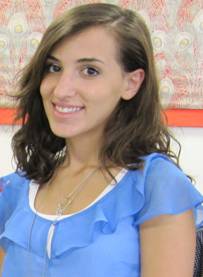 I had a wonderful experience interning at GAA. Although my initial knowledge about aging was very limited, this internship opened my eyes to issues surrounding older persons that have become very important to me. I enjoyed getting to know the other interns and working within the very diverse atmosphere of the United Nations. I want to thank Susanne for being very supportive and engaging throughout my experience at GAA and am very grateful to her for everything that I learned.
Chu Zhang (May - August 2010), from China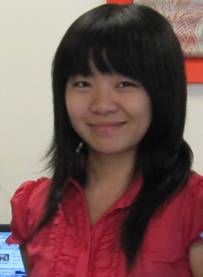 Working in GAA is exceptional experience for me in terms of professional career building and personal development. I enjoyed working on the very topic and felt grateful for what GAA has taught me: dedication, professionalism, wisdom, empathy, and perseverance.
Anastasia Maleshev (February-May 2010), from Russia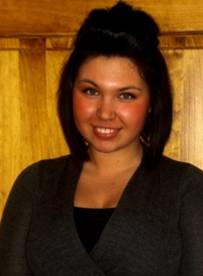 I started working with Global Action on Aging as the Russian Intern in February 2010 – one of the best decisions I have ever made. I am very thankful for this wonderful opportunity of working for such an amazing organization. When I first started at GAA, the team was very welcoming and open. The relaxing atmosphere in the office has made my work enjoyable and fulfilling. I am proud to be a part of GAA and am glad that there is an organization out there that is fighting for the rights of our elderly. I especially thank Magali and Susanne for giving me a chance to grow as a person while working with Global Action on Aging. To me this experience is priceless and I will always keep GAA in my heart.
Fabianne Blake (February-May 2010), from Trinidad and Tobago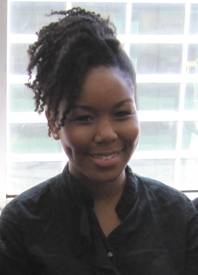 Older people are not always identified as a valuable, but vulnerable, population. I have gained some knowledge at GAA that I hope makes me more sensitive to the issues that affect older people. This is important for me personally as I will have to care for my parents and aunts and uncles in the future and will likely care for older persons professionally. Older people are part of the society; their well- being and development are an integral part of a society's development.
Vivian Rodriguez (January-May 2010), from Cuba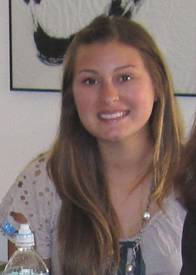 Being an intern at GAA was an amazing experience. I had the opportunity to learn not only from staff but also from my fellow interns. I found this enlightening and incredibly rewarding. Being immersed in the UN community served gave me a first-hand view of how issues are handled and dealt with on a global stage. I will undoubtedly take the skills I have gained and apply them in my future endeavors.
Isabella Dueñas (December 2009-April 2010) from Ecuador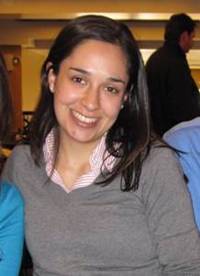 I had a great time working at GAA! It was my first time working with rights of older persons and I must admit that it was a very eye-opening and rewarding experience. As part of my job, I was in charge of researching aging issues for the Spanish section of the website and it was a wonderful surprise to find out that many Latin American countries are doing an amazing job in protecting and helping their older population.

I loved every part of the internship! Meeting the retirees from CWA 1180 and being able to teach them about their rights, meeting elderly rights activists and learning about their work, attending interesting meetings and events organized by GAA and other NGOs, and most of all working with an amazing team of interns from all over the world, and of course, Magali and Susanne who with their hard work and smiles keep GAA running.

Thank you for everything and I will miss you all!
Cindy Le Helley (September 2009-April 2010), from France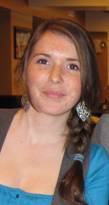 I've spent eight amazing months at GAA, thanks to the opportunity that Susanne and Magali gave me.

This experience allowed me to learn so many things, about the UN, the non-profit world and the functioning of an NGO... This knowledge and the networking lunches with UN staffs really helped me to choose my future studies and direct my professional career.

I also got to learn so much about order persons' issues in the US as well as all around the world. This internship really opened my eyes on the need to raise the awareness about those issues and I was very glad to be part of the movement toward a Convention for older persons.

I worked at GAA as a full-time intern, mainly in charge of the French section, but I also got to do a large variety of tasks. During this experience, I have acquired many skills, especially related to the website and I had a chance to discover all the aspects of an NGO: management, communication, fundraising.. It was really interesting and I'm sure that it will be useful to me in the future.

Finally, during those 8 months, I got to meet and know extraordinary persons: Magali and Susanne, who were very welcoming and made the atmosphere at GAA very convivial, but also engaging retirees who attended to our seminars. And of course, the other interns, from all around the world, thanks to whom I learned a lot and had plenty of great time at the office and outside. I know for sure that I will keep contact with many of them!

Thank you all for this great experience!


Denis Chikunov (September 2009 – February 2010), from Russia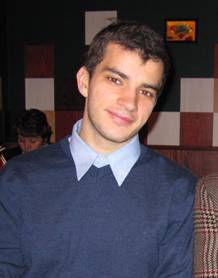 I had a wonderful experience at GAA! It was my first experience with the UN; it will help me further my career, especially, if I pursue the path of diplomacy.

By working with GAA, I was able to attend interesting meetings at the UN and with NGOs, to meet new and extraordinary people like Magali and Susanne, and carry out unique research on aging in Russian-speaking countries. I really liked the international flavor of my program as I was working with people from different countries and backgrounds. Being myself from Russia, I felt that I had a lot in common with these people and could contribute to the group with ideas related to my background.

I also liked the fact that I was able to apply my knowledge from the Russian Studies program that I am currently pursuing at NYU. With this knowledge, I researched many interesting articles in Russian. I took a radical stance on them in my blurbs, calling on people to act on aging issues. Of course, I gave engaging presentations to different audiences.

Thanks to everyone working with me! It was fun!
Martiria Monteiro (July-December 2009), from Cape Verde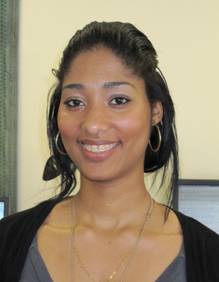 My internship experience at GAA has been superb. I came to GAA not knowing much about aging or the work of NGOs, but today I am leaving as a much more knowledgeable person, not just on the work that I do but of the world in general.

Prior to my arrival at GAA, I didn't pay much attention to issues like Human Rights, Social Inclusion or Participation in Society. There were topics that opened up my eyes and helped me look at life in a different light.

Working at GAA was an absolute pleasure. I met a lot of diverse and wonderful people who helped make my experience an amazing one. I learned many new sklls and took part in this wonderful movement toward a treaty or convention on the rights of older persons.

I will forever be thankful to Susanne and Magali for giving me this wonderful opportunity. And although my internship at GAA has come to a close, my relationship with GAA will live on far beyond this date.
Veronica Lewis (September – December 2009), from the US and Iran
When I was a child, I used to love when my grandparents would come from Iran to visit us. I knew that they would serenade us with stories and much laughter. There is a saying in Farsi that translates, "I've ripped more shirts than you," which means that those with more life experiences possess more wisdom. In turn, the culture has taught us from a young age to respect our elders and the older the person, the more respect. I brought this background to my work at Global Action on Aging, where my respect and advocacy for older persons only grew.

Before I began as a GAA intern, I always respected elderly persons. But working here has opened my eyes and allowed me to view elderly persons in a different light. Oftentimes, people assume that a major divide exists between old and young. However, I learned that if we look closely, we will find many things on which we can agree. In addition, I know there is much we can learn from one another. I have given up my seats on the subway for older persons, opened doors for older persons and even engaged in random, friendly conversations with older persons who just wanted someone with whom they could converse. I might have overlooked such discussions prior to my internship at GAA.
What I like the best about my work is that there is meaning behind it. I feel that every task we conduct carries meaning, even if it's not apparent. Our intern work contributes to GAA's mission. We are advocating for older people worldwide—which I value the most among our efforts. I have learned much at GAA and know that I will carry these lessons with me long after my internship has ended. These lessons will continue to influence new endeavors and future relationships with older persons.


Galina Lapadatova (August-December 2009), from Bulgaria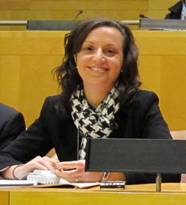 Working at Global Action on Aging has rewarded me with an extraordinary experience. Three months I spent here went by too fast.

Interning at GAA has allowed me to learn about ageing issues around the world and about some promising steps towards creating a society for all ages. Also, I became familiar with the work of NGOs and the collaboration between NGOs and the UN in protecting human rights.

Thanks to Susanne and Magali we were able to meet people from other NGOs and international organizations who gave us very useful advice for our future professional careers.

Working in a multicultural environment gave me the chance to enrich my cultural experience and create many great friendships.

I would like to thank Susanne and Magali for giving me the opportunity to join the amazing team at Global Action on Aging.
Ludivine Gendre (Summer 2009), from France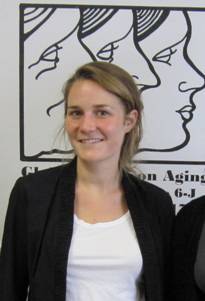 "Time flies when you're having fun," that is what I have been told and I guess I had a lot of fun here!

I came in New York three months ago and started my GAA internship away. I learned a lot on aging issues. I got the chance to discover the UN while I was working here. I must say that this professional experience was very rewarding.

I decided to work at GAA after reading the Interns' Voice on the website. The atmosphere here sounded very nice and I can report that it has been even better than I thought! Here at GAA, everybody is free to organize his time and tasks as he feels like. Magali and Susanne rely on us and trust us. I felt I had a lot of responsibilities.

GAA is gathering interns from all over the world. Working here teaches us a lot about other countries and cultural diversities. It was always nice to take our lunch breaks all together in the UNICEF courtyard or at the UN cafeteria, chatting about our lives!

The only thing I would say in conclusion: Come to New York, come to GAA and welcome to a wonderful life!
Cyrus Jalai (Summer 2009), from Canada and the US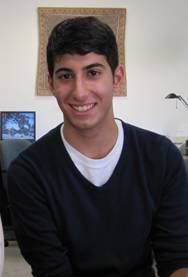 GAA isn't so much an NGO, but a real family. And as clichéd as this sounds, it's true. I met so many interesting and diverse people, each making me more interesting in their cultures and in the way that they live their lives. That's a truly unique experience brought to me by GAA, so thank you.
To be frank, working with GAA has been an honor. All of the interns here really make the time fly. I've learned immeasurably from the first day that I arrived here, right up to my last day. I was happy to have been entrusted and given so much responsibility from an organization like GAA – I'm very thankful they put their trust and confidence in me!

I'd like to thank, in particular, Magali and Susanne, for all their hard work all year round and for everything that they do to promote awareness to the issue.

Thank you for the support during my internship!
Lucie Perrier (Summer 2009), from France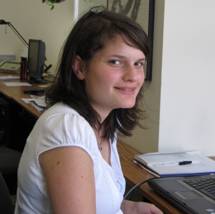 My internship at GAA has gone very quickly and it was a great experience. It gave me the opportunity to learn a lot about aging issues and computer skills throughout these weeks. It helped me improve my English a great deal, hone my translation abilities but especially to practice my research skills. It gave me a global idea of what the UN is, how it collaborates with NGOs and how useful this collaboration is to promote peace throughout the world.

I would like to thank all the interns from all around the world who made this internship very special to me. But also a special thanks to Susanne and Magali who gave me this opportunity.
Yini Qiu (Summer 2009), from China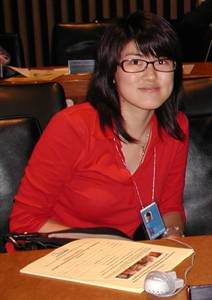 I came to NYC because of the GAA internship position. As I leave, I have fulfillment in my heart because things happened here that were so unexpected.

On one hand, I learned a lot about aging issues--from the regional policies to international protocols. I am proud of that. On the other hand, GAA gave me many responsibilities. I feel that I am really helpful and give support to the organization. I have been learning from GAA, and GAA needed me to make a difference.

I have a sense of belonging to the organization, to the office and to my fellow co-workers. This is true and unbelievable---that an intern would have these feelings just after one and a half months. I do feel amazed. And what cannot be denied is the charm of GAA.

Jacqueline Foelster (January-August 2009), USA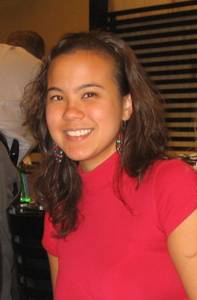 Interning at Global Action on Aging has allowed me to define what an exemplary working experience is. Not only is it a portal for interns to learn about the aging field, it is also a gateway to observe the United Nations in action as GAA is one of the few aging organizations to propel the creation of a Convention to Protect the Rights of Older Persons.

I certainly saw the value of my contribution throughout my time with GAA, which is one of the reasons I agreed to extend my internship by 3 months. Its intimate staff gave me the opportunity to develop any skill I wished to sharpen, from translating to managing its website to networking with important stakeholders in the aging field, and the list is not exhaustive.

To top it all off, GAA has a magnetic talent for attracting very brilliant young and older individuals to the team. It has been a pleasure working with Susanne, Magali, and my co-interns, many of whom I plan to keep in touch with for years to come!
Emily Wargo (June-August, 2009), from the US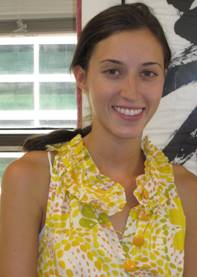 My time at GAA has been a truly enriching and rewarding experience. From my first day in the office I felt that my work was wholly appreciated by all of the employees. The camaraderie of the office staff truly makes progress on the topic of older persons' rights possible. Everyone works together effectively and seamlessly but in a very powerful and influential way. I was extremely impressed and satisfied with the work environment at GAA and the productivity which it encourages.

The research constantly changed, providing me with new inspiration for my tasks. The continuously evolving plight of older persons worldwide made each day in the office unique and fresh. Being given the opportunity to contribute to such a crucial problem during a historic global financial crisis has sparked my awareness in international issues. I will continue to stay abreast of these critical issues long after my days in GAA's New York office have come to a close.
Ye Wang (May-July 2009), from China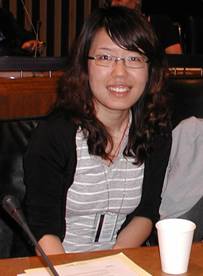 It was like yesterday when I first came into the GAA office. How time flies! During these two and a half months, I worked with interns from all over the world who spoke many languages and had such interesting backgrounds. I think I will benefit from this unique experience for a very, very long time. Most importantly, the GAA internship gave me a great opportunity to do intensive research on an important topic—aging. I came into the office knowing nothing about aging. Now I am nearly an expert, not only Chinese aging policies but also on aging issues across the globe. I am even thinking about pursuing a doctoral degree on aging. Life is really like a box a chocolate. You never know what is waiting for us to taste. I appreciate Susanne and Magali's patience and guidance. I treasure the great time I have had with my friends who speak French, Spanish, Arabic, English, and Chinese! I am coming back someday. Until then, I will be missing all of you!
Timothee Grenez (April-June 2009), from France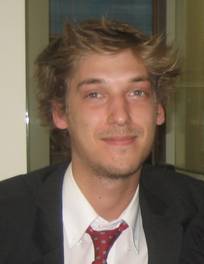 It was a pleasure to work at GAA and meet this great team. I learned so many things about the rights of older persons and the work of NGOs at the UN.

Working in this area was exciting and I was very glad to assist at conferences and have the opportunity to meet such influential people. It was also a pleasure to be entrusted with such responsibilities and I feel as though I accomplished many things. I think that it was a great experience which allowed me to mature as a person. Thank you to Magali and Susanne for their work and support, and thank you to GAA for everything.
Myriam Lacroix (February-June 2009), from France


During this Internship, I met a lot of nice, interesting and lovely people from all over the world. I made a lot of new friends and I already miss them. I learned many things about different cultures and countries, and lunch breaks were always marked by a roar of laughter. It is a gift I will never forget.

During my work with GAA, I was able to gain insight into the work of an NGO.
I improved my computer, communication and writing skills, as well as my research techniques. I organized seminars and went to various UN conferences. I learned more in five months than I might have expected.

I thank all of the interns who made this internship unforgettable. A special thanks to Magali and Susanne too, for their work, patience, support, and confidence in the interns, as well as for giving me this wonderful opportunity to work with GAA. The experience was truly rewarding!
Marya Hannun (April-June 2009), from the US and Lebanon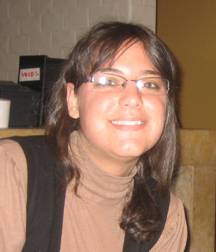 My internship with GAA was an incredible and rewarding experience! The people in the office were so friendly and knowledgeable, and there is truly a sense of teamwork and commitment. I learned so much about aging and the status of older people, not only in the Middle East, but all around the world. Participating in the seminars and talking to older people about the problems they face, made me more aware of the issues plaguing older people everyday. It was wonderful to be part of an environment that is serious and dedicated but at the same time, a really fun place to be. By maintaining a sense of warmth and friendliness, GAA really emphasizes the human aspect of human rights, and that is something I will take with me into all of my future endeavors.
Natalia Rojas (Winter-Spring 2009), from the US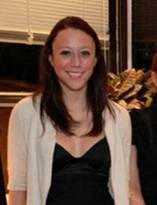 Global Action on Aging is an excellent organization for anyone looking for a challenge and who wants to contribute to a meaningful and productive organization. From day one, I was deeply engaged and involved in research and projects that bring important information to people who are fighting everyday to protect the rights and improve all aspects of lives for older persons. My tasks were substantive and I felt that my contributions were deeply appreciated.

Never have I experienced a work environment so welcoming and filled with such enlightening, cooperative and inspiring individuals. This spirit of supportiveness and vibrancy illustrates how GAA is more than just a workplace but is really a family. I will always be grateful for having been given this opportunity as my internship with GAA has truly helped shape my life interests and post-college ambitions.
Weijia Liu (Winter 2009), from China
A truly unique experience at GAA!!!
I learned and I grew; I got to write and I got to talk.
I met diplomats and I spoke with NGOs.
I made mistakes but I made more progress.

Susanne and Magali were encouraging and appreciative and the other interns were very helpful. Work in the office was pleasant. Lunches and all get-togethers outside the office were too much fun to forget too.
Three months went short and fast, but were filled with laughter and love.
And, I became more interested in Bollywood because of my Indian friend, I was taught the Salsa dance by my Spanish friend, I got introduced to Egypt and the Middle East by my Egyptian friend, I laughed out loudly at French movies with my French friend, And last but not least, I am going to visit Cambodia and be guided by my Cambodian friend some day soon!
THANK YOU all, GAA team, let's keep in touch !!!
Crystal Gonzalez (Winter 2009), from the US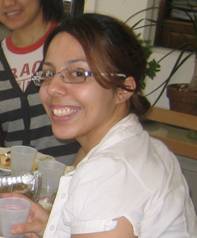 I am honored to have interned with Global Action on Aging during my last semester in school. This position gave me a new light to look on the world, especially older persons. I came not knowing much about NGO's and the UN and I leave with much more working knowledge. I learned new things almost everyday, thanks to the diverse group of GAA interns, my access to the UN, and the chance to meet people from around the world. I couldn't have asked for a better place to work as an international business major. I take many memories with me. I made great friends here that I hope to keep for years to come. I learned much more than I expected. I thank Magali and Susanne for this amazing opportunity to grow as a person and as a professional at GAA.
Hager Youssef (Fall 2008 - Winter 2009) from the US and Egypt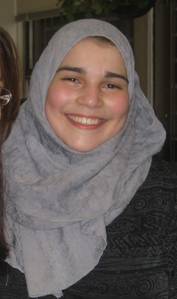 My experience at GAA was educational, challenging and rewarding. I learned so much about the rights of older persons and the UN structure. The GAA office, directly across the UN, was at an inspirational location. I interacted with other NGOs and discussed the various peace projects they undertook.

The amazing group of people at the office make it a friendly and comfortable environment to grow and explore challenging topics. I would like to thank all of my colleagues for their enthusiastic and fun spirits. It was a pleasure to get to work along their side.
I will always remember GAA and cherish the experience.
Menghan Shen, (Winter 2009), from China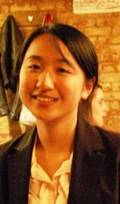 Working at GAA during my college's Christmas/New Year holiday was a rewarding opportunity. I learned a lot from working at NGO. Susanne inspired me to think about aging issues from a different perspective. Magali influenced me with her organized and detail-oriented working style. Further, I had the chance to read extensively on issues I care about. In addition, I had fun meeting my co-interns, Crystal, Maria and Jerry. I lived a healthy life style and enjoyed New York City to the fullest extent.
Maria C. Rhor, (Fall 2008), from the US and Ecuador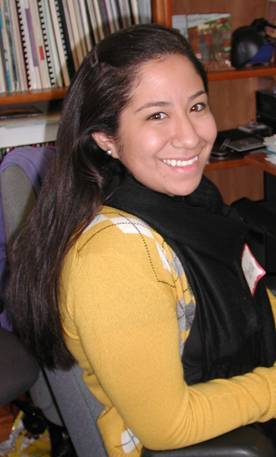 My internship with GAA was everything I had hoped it would be and even more! From my first day until the last I felt the office was my second home. I got to meet and work with some wonderful people that made my experience truly rewarding. During my internship with GAA I was responsible for conducting research and summarizing reports and news articles written in Spanish about aging issues in Spanish-speaking countries. I enjoyed and was challenged and excited to translate GAA letters and materials coming and going from Latin American diplomats and aging organizations. Towards the end of my internship, I was in charge of creating the front page for the GAA website. To know that I was part of a team that updated this widely-read website each week was very gratifying. Being part of an NGO and working at the United Nations was more than I could have imagined. A special thanks to Susanne and Magali for their hard work, patience, support, and for giving me this wonderful opportunity.
Stuart Wilson, (Fall 2008), from the United Kingdom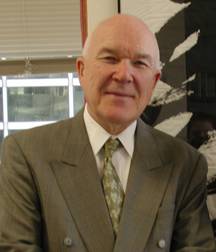 My four months at Global Action on Aging was a very positive experience. When you arrive in the office overlooking the United Nations Headquarters and the east river in Manhattan, there is a friendly and cooperative atmosphere as well as the sense that you are close to the world's largest peace promoting institution. The work is challenging and involves a steep learning curve about the process of publishing two newsletters and an updated website every week. I appreciated the responsibility of issuing the newsletter every Friday as well as the chance to research articles on the issues facing older people in many countries around the world. The opportunity to see how an NGO works with other NGOs and interacts with the UN was a unique experience. Most of all I enjoyed working with the people at GAA and I would like to thank Sophie from Germany, Sara from the US, Maria from Ecuador, Natalie from France, Jerry from China and Hager from Egypt for the laughter and learning. Finally a special thanks to Susanne and Magali for giving me this opportunity.
Thomas Howie, (Summer 2008), from the United Kingdom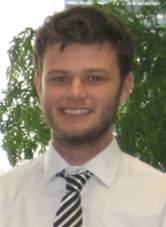 My time at GAA was a truly rewarding one. There are many aspects to the job at GAA. One example was my special task, which was to organize a seminar on a UN action plan known as the Madrid Internal Plan of Action on Aging (MIPAA). I was handed full responsibility for organizing the content and worked with the team of interns to deliver the seminar to a group of 20 or more retirees from New York City. At first I was a little daunted by the task. However, the people I worked with at GAA were fantastic at supporting and advising me. Everyone wanted to do a good job. That is the best thing about GAA. Everyone there is really committed to doing both their job and teaching interns, like me, new skills. I have gained new skills, experience and most importantly the confidence to succeed.


Pauline Ang, (March-September 2008), from Singapore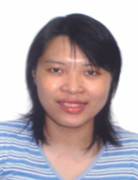 Being part of the GAA team has been a truly amazing experience. Although I was an off site intern, I had constant support from GAA and there was always someone with whom I could correspond when I needed help and advice. GAA is doing a great work in promoting the cause of the elderly worldwide and I am really glad I could contribute to their worthy cause!
Rassil Ghazzaoui, (July 2008), from Lebanon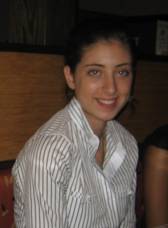 In a few words, I had the time of my life! To begin with, when I was not working in GAA I was out in THE City enjoying its sights, strolling down the avenues and gazing at its breathtaking lights. Returning to my life in the office, I must say that the team members in GAA made my stay so much fun and so enriching. The things I learned in my short stay were more than I might have expected to learn in a significantly longer period in a different place.
Like the rest of the interns, I improved my computer skills, communication skills, writing capacities and of course research techniques. As GAA was the first working experience in my life, I thoroughly enjoyed the responsibilities, the time management, the organization of tasks and most of all the discipline that a work life entails.
In addition, the fact that we were so close to the UN (especially the office view) and its workings, and had the use of a personal pass to enter the UN headquarters for conferences etc, had a big impact on me. To have an inside peek at one of the world's largest organizations and knowing the various issues the nations of the world are currently facing, was overwhelming, but at the same time very informative, both for my knowledge and my future.
Now, I fondly remember Global Action on Aging as my first step in real life and as a basis for future academic achievements.
Thank you, Merci and Shoukran to all the interns and to Susanne and Magali for this wonderful opportunity.
Arion Blas, (Summer 2008), from the Philippines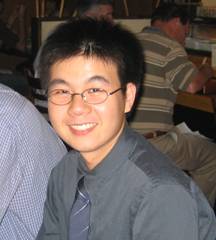 "My most memorable experience with GAA was listening in during the roundtable discussion on long term care with Senator Capri Cafaro of Ohio. In those three hours, I learned how conflicting parties negotiate and lobby for their interest. It was also the day when all the GAA interns enjoyed cookies and brownies over coffee and cola in the office.
My seven weeks of internship has been characterized by intense learning. I was exposed to a myriad of ageing issues that affect everyone, not only the elderly. From horrific reports of abuse to heart warming stories of everyday people, each article I read and posted helped me understand the enormity of the challenge we are facing today.
Yet amidst all the work, I have found great friends in the other interns and the staff. Our lunch breaks became a time to relax as we enjoyed French fries, brownies and ice cream. Meeting diplomats and people from the UN was truly amazing - their humility was inspiring. Perhaps it was in these little moments that made joining GAA truly worth my while. I am really thankful to Susanne and Magali for giving me this opportunity."
Tina Malguth, (March-July 2008), from Germany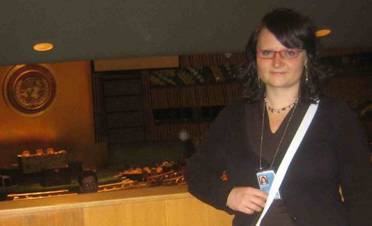 "I still remember my first day with GAA, now 5 months ago. It is crazy how fast the time flew – a good sign that I enjoyed my stay here in New York very much. I met a lot of nice, interesting and lovely people from all over the world. I made a lot of new friends in the City never sleeps and I already miss them. That opportunity to learn many things about different cultures and countries is a gift I will never forget. During my work with GAA, I got different insights into the work of an international non-governmental organization. I did a lot of research; I improved my computer skills a lot; we organized seminars and went to UN conferences. I visited different Country Missions, wrote articles, did statistics and analyses. I got insight into fundraising programs, and I visited nursing homes. I also gained insight into the work of the United Nations. Now I can understand the system of the highest world body much more. I thank all Interns who made this internship unforgettable and, of course Magali and Susanne, who gave me the opportunity to work with GAA and placed high confidence in me!"
Vivian Lau (Spring 2008), from California, US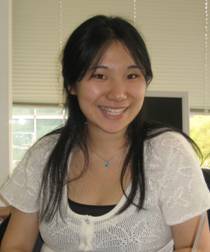 "As a student, GAA has allowed me to obtain a more in-depth perspective of the UN, the lesser known governing body of the world. The availability of the UN also opens up so many doors. It's a dream come true for any student to be able to sit next to professors and delegates from different countries to hear about pressing issues such as the crisis on Myanmar and the current food crisis. The UN is a ready source of information.
As a person, I have been privileged to meet the most diverse and down-to-earth group of people at GAA and the UN. The people who work here are average citizens who care. It's refreshing to see that these individuals all want to make a difference in the world, no matter how big or small. It's good to know that deep down inside, their intentions are pure."
Clara Dufresne (September 2007- May 2008), from France
"Who would think of an internship where you get to fix the printer, water the plants, dig deep into complicated and interesting research about current international issues like pension and organize a diplomatic reception at the same time?
GAA, a small and active organization, relies on interns to accomplish all of that. Managed by both the president and the program coordinator, interns have a lot to do to build GAA's office life.
My nine months in Global Action on Aging have been an interesting experience, in a very nice environment. I learned a lot about computer skills and the United Nations system and how the different agencies work together. This internship was also a good opportunity for me to think about my career plans and the possibilities of working for an international organization or a Non Governmental Organization.
I thank all my colleagues on site (Eddie-Julie-Elena-Vivian-Newell-Tina and of course both Magali and Susanne) for their patience, smile and hard work. You have made this experience unforgettable!"
Van Anh Nguyen (Winter 2008), from Vietnam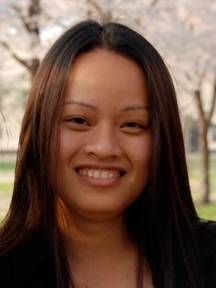 "Even though a three-month period is not a long time, my internship with GAA certainly forms a significant part in my life experience. I've long been eager to pursue a career in the field of international health, however this internship is the first time I got involved in research and learned about the real situation. Working for GAA helped me improving my independent research skills considerably. All the knowledge I gained invigorates my determination to work towards a better and healthier life for everyone. It was a pity that I could not work in the GAA office and interact with GAA staff and other interns, as well as attend several events. Nonetheless, I could feel the atmosphere from thousands of kilometers away, thanks to the supportiveness and helpfulness of everyone at GAA, especially Susanne Paul and Magali Girod. So, once again, thank you GAA for giving me this marvelous experience, and thank you Susanne and Magali for being so encouraging and enthusiastic toward me."
Hanna Blyumina (September - December 2004), from Ukraine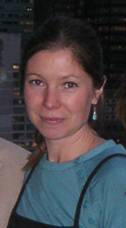 "I can honestly admit that the experience at GAA happened to be one of the turning points in my life. The inspiration that I got while working here coursed lot's of great changes in my life and attitude. The fact that after coming back to Ukraine I continued to deal with aging issues is the best manifestation of that. The internship at GAA and great people that I had pleasure to meet in UN during this time gave me the chance to work for UNFPA in Ukraine doing a very important work for my country. The feeling of doing something important is another thing that I will ever be thankful for to GAA.
Every one who was lucky to work at GAA enjoyed the special atmosphere of this office. This atmosphere is created and kept through years by our highly respected and beloved president, Susanne Paul. She adores every single intern helping to realize all his or her talents. Along with knowledge about aging issues, people master their English here, gain computer skills, learn to talk to VIPs, make presentations, visit a lot of UN events , and many more exiting things!
I highly recommend to good people to join this wonderful team and probably you will not be able to say good bye to them like me who is being over the Ocean still in touch and sending articles to GAA website."
Naomi Osawa (July - November 2004), from Japan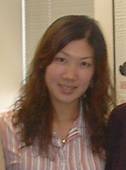 "Interning at GAA has been one of the best experiences in my life. In addition to learning about aging issues, I could familize myself with other crucial international problems by attending a number of international conferences, such as poverty, women's rights, nuclear proliferation, and many more. Once I achieve my Bachelor's degree in Political Science, I am planning to pursue my career as either international lawyer or human rights advocate."
Lisa Moore (Summer 2004), from Jamaica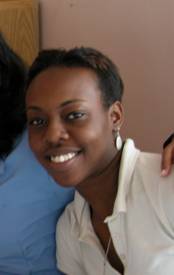 "My internship at GAA proved an unparalleled learning experience! There is much to be done at Global Aging and Susanne does a great job of tailoring the internship to suit everyone's interests. For me the best parts were the conferences I attended, the projects I worked on as a part of the GAA team and the surprises that each day brought. I wish I could do it all over!"

Writing a letter to GAA's President from Japan:
"It's a whole other world here I think, really beautiful and techy and also very rich in culture. I do miss NYC a lot though and often think about my time at GAA. I trust that the expansion of the office has gone well. I will definitely try to visit when next I'm in NYC. Also, congratulations on the growth of the website! It's really great that GAA is able to post news in so many different languages..."
Magali Girod (October 2003- June 2004), from France



"My nine-month internship at GAA was a wonderful experience from start to finish. I learned a lot about aging issues and computer skills throughout my stay. It helped me a great deal improve my communication skills especially talking in front of a crowd. I had a lot of responsibilities and I was able to take initiatives and implement my ideas to improve the Website. It gave me a good sense of what the UN is, how it collaborates with the NGO community and how useful this collaboration is to help the international community move forward.
GAA also helped me with my career plan by showing me many existing opportunities in the US and also in other parts of the world. Thanks to my internship in New York, I met wonderful people from different origins and made friends for life."
Nikoo Nikoomanesh (2003), from the United States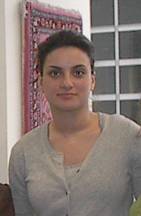 "My internship experience at GAA not only allowed me the opportunity to become acquainted with some of the most cultured, interesting and dedicated individuals I've ever met, but also gave me practical skills that ended up being invaluable at my subsequent jobs and now in law school. I can't think of another position in which I could have met such great people, learned so much about international and human rights law, and became familiar with the workings of one of the most relevant organizations today, the U.N., all while feeling like I was personally contributing to the improvement of conditions for elderly around the world."
Gunel Sultanova (Summer/fall 2003), from Azerbaidjan


"If you are interested to learn about global aging population and their concerns, if you care for those caught in conflicts or affected by political regimes, if you have a lot of ideas and seek motivation and support - GAA is the best place for you to make a contribution!

I have spent 6 months with GAA while doing my masters in International Management and Administration at New York University. GAA has provided me with a great opportunity to learn about elderly population and the constraints they are facing, insights of UN operation principles and other international actors playing an active role in the global crisis response. I have improved some of my practical skills in conducting a research and website operation. GAA has been a place where I was always welcome, motivated, supported and encouraged! I find my internship with GAA a valuable experience, a place where your efforts and contributions are visible and appreciated!"
Andriy Bega (Spring 2003), from Ukraine


I'm Andriy Bega, former GAA intern. I am currently working at the International Centre for Policy Studies in Kyiv, Ukraine. GAA helped me a lot to know more about the social system in the US, as well as around the world. Another great thing about GAA was the chance to look at the work of the UN from the inside and meet various interesting people.
Benedicte Soilly (Fall 2002-Spring 2003), from France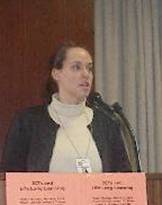 My Work as an Intern at Global Action on Aging (GAA)
Hiromi Mizota (September-December 2002) from Japan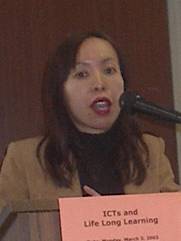 "After I've completed my Ph D degree, I participated the UN 2nd World Assembly on Ageing in Madrid in 2002 where I met Susanne Paul. I started my internship at GAA in summer of 2002, it was very precious experience to explore the problems of global ageing. Since then, Susanne has been my best mentor, who encourages me and inspires me a lot."
Mylène Barra (September 2001-2002), from France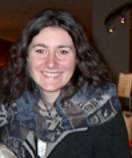 "I came to New York on September 24, 2001, 13 days after "September 11th", the terrorist attacks against the World Trade Center. For my family, I was crazy. For New-Yorkers, I was brave. That's how my nine-month experience at Global Action on Aging started. I was a twenty-year girl working to help older persons because " I will get old some day" as I told them when they asked me why. This experience showed me the reality of the situation of older persons. They need to be helped like other persons with difficulties such as persons with disabilities.
When I got back to France, I graduated and got a diploma of International Action and Solidarity. Today, I know that I want to work to help the one who need it and to defend their rights.
I worked for ten months for the French NGO Handicap International with their advocacy officer on their campaign to ban landmines and their new campaign on cluster munitions.
And now, I am looking for a job in an Non Governmental Organization to continue to help the persons who need it.
If you have any questions, do not hesitate to contact me at barramylene@yahoo.fr"
Coralie Gross (Fall/Winter 2000), from France


"Interning at GAA for a six-month period really gave me a valuable insight into the NGO community and UN environment. Susanne Paul was of great support and made this internship a thrilling and unforgettable experience!
Hope you'll enjoy your experience at GAA as much as I did..."



---
Internships Allow Experience with UN, Aging Issues (August 12, 2005)
In an interview featured in the most recent edition of the United Methodist Church 's News publication, some members of the GAA's summer team along with GAA's President Susanne Paul had the opportunity to share in their experience at GAA, and explain the details of their everyday work. Interns Stephanie Oduro, Priya Sharma, Cindy Chin and Rou Fu, are attracted to GAA for various reasons, and they come from different places, but often share one thing in common: a background rich in culture and language. Currently GAA is hosting interns from different states within the US , along with Canada , China , Taiwan , Japan , Russia and the United Arab Emirates . Many are fluent in one or more of the official languages of the United Nations-English, French, Arabic, Spanish or Russian.
For more on the interns as well as GAA's goals and mission as a Non-Governmental Organization in New York, refer to the article.

Copyright © 2002 Global Action on Aging
Terms of Use | Privacy Policy | Contact Us