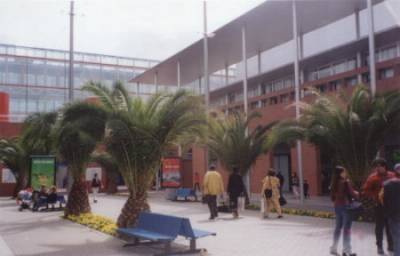 Here's the long interior court where NGO Forum Delegates walked back and forth, meeting, talking, finding some tapas and other food.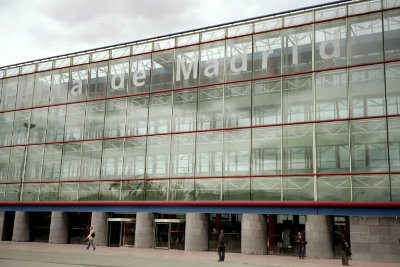 This massive exterior of the Feria de Madrid dwarfed humans. The building could house several conventions at the same time.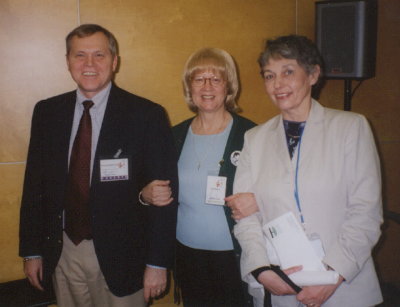 Quick conference among NGO'ers in the Forum hallways:
Rev. Richard Gentzler
, Director of Older Adult Ministries for the United Methodist Church Board of Discipleship, USA;
Carol B.Traynor
, gerontologist and Global Action on Aging volunteer;
Susanne Paul
, President of Global Action on Aging.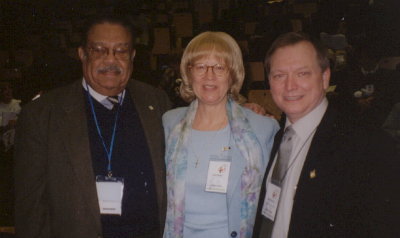 Ellsworth G. Stanton, Chairman of the Board of Directors of the Burden Center on Aging and the Federation of Protestant Welfare Agencies; Carol Traynor, GAA volunteer and William (Bill) Dionne, Executive Director of the Burden Center on Aging.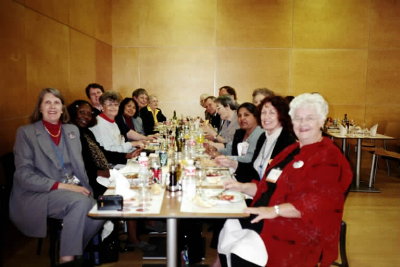 Global Action on Aging partners at the NGO Forum lunch together at the Juan Carlos Feria.
Betty Letzig, Global Action on Aging volunteer, moderates workshop on social initiatives of older women in Ghana, Uganda, and USA to improve situation of older persons. Panelists are Mary Singletary, Negro Business and Professional Women; Caroline Njuki, Health and Relief Asst. Gen'l Sec'y, UMC/GBGM; Emmy Lou John, Global Action on Aging volunteer (l.-r.)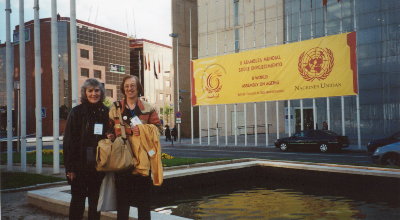 Judy Lerner
, writer and Peace Action activist, and
Sister Nancy Finneran
, Loretto Community, outside the Hall where delegates debated the contents
of the International Plan of Action on Ageing 2002.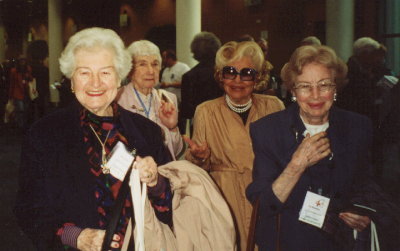 Four USA-based women,
Ruth Nadel
of the Clearinghouse on Women's Issues;
Phyllis Mayer
, Ph.D;
Florence Ross
, Ph.D.
(both earned doctorates in their 80's);
Joy Simonson
, Older Women's League, in the halls of the NGO Forum. (l.r.)
Judy Lerner, Peace Action, with members of the Ladies Charitable Society Delegation, Dr. Shokooh Navahi-Nejad, Mrs. Roya Bozorgpour and Mrs. Ehteram Malacouti-Najad (l-r)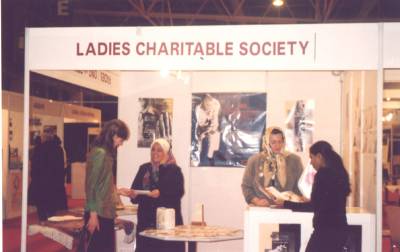 LCS Booth containing information and handicrafts from the Kahrizak Home for the Aged and Disabled in Iran.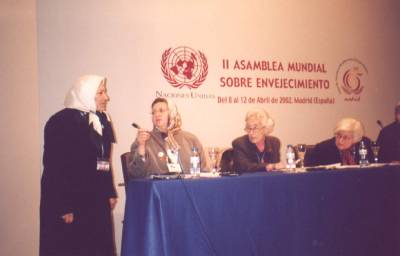 Professor Shokook Navahi-Nejad, University of Tehran, comments on mental health situation of older persons.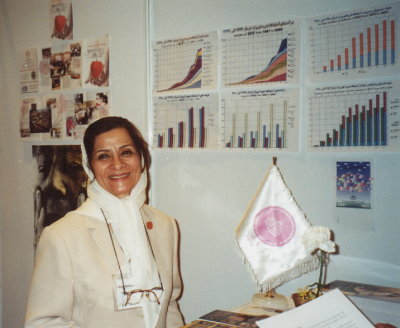 Ladies Charitable Society volunteer, Mrs. Ferhat Mahdizadeh, at Forum Booth with graphs and information about Kahrizak, their large, world-class residential home for the aged and disabled outside Tehran.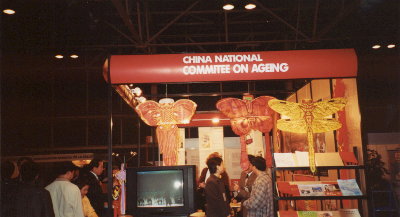 Another popular Booth at the Forum, mounted by the China National Committee on Ageing, that attracted many guests.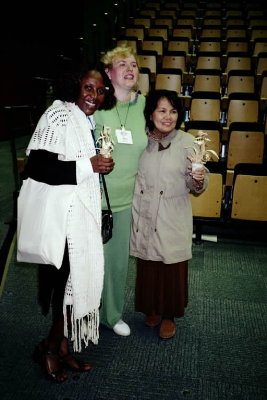 Caroline Njuki, originally from Uganda (l) and Noemi Fuentes, from the Philippines (r) make a new Lithuanian friend at the NGO Forum.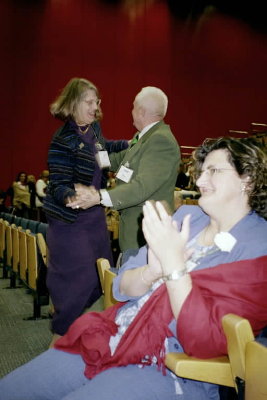 Emmy Lou John fast-stepping to some Lithuanian rhythms at a Forum musical session.
Elaine Parker and Emmy Lou John, Aurora, Illinois, who are Global Action on Aging volunteers, catch some rest between sessions.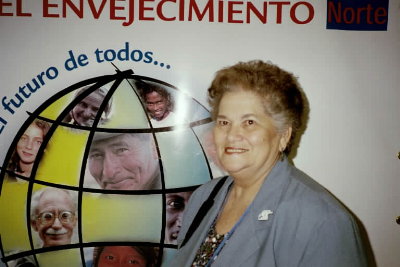 Lavada Redding, Board of Directors' member of Women's Division, United Methodist GBGM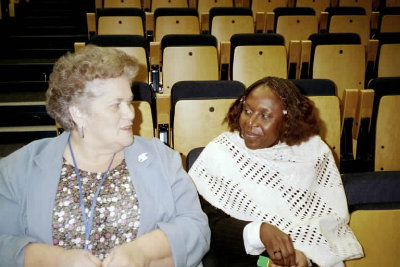 Lavada Redding, confers with Dr. Caroline Njuki, near the conclusion of the NGO Forum.