'Missing Pensions' Scandal Engulfs Japan's PM Candidates
By Julian Ryall, The Daily Telegraph
September 10, 2008
Japan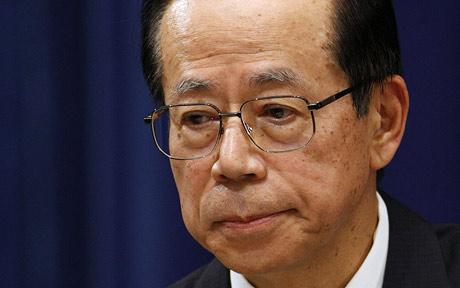 Japan's prime minister Yasuo Fukuda announced
his resignation at the start of September
Japan's "missing pensions" scandal took centre stage as five candidates marked the first official day of campaigning for the Japanese premiership.

Along with injecting new life into the economy and rooting out corruption, Japan's next leader will have to tackle a pension system that is close to meltdown when he or she takes office on Sept 22.

The candidates are competing to take over as leader of the Liberal Democratic Party from Yasuo Fukuda, who announced his resignation on Sept 1.

The winner will lead the party into a general election likely to be on Nov 9.
Japan's Social Insurance Agency has admitted that it cannot link 18.4 million individuals with their pension records. The agency has also confirmed that one of its officials informed companies that were falling behind on their premiums for employees to falsify their income records and consequently pay lower premiums.

The crisis in Japan's pension system dates back to last year, when the government revealed that confusion in its records meant that it was unable to identify nearly 51 million public pension accounts. Since then, efforts to match workers' pensions with the amount they have paid in premiums has made slow progress.

The problem is made worse by the fact that Japan is the most rapidly ageing society in the world and more money needs to be siphoned away from taxes paid by a diminishing pool of workers to pay for the health and pension benefits of the elderly.

Minister of Economic and Fiscal Policy Kaoru Yosano, one of the candidates for prime minister, has put pension reform ministers at the top of his manifesto.
He is proposing to rename the consumption tax as the "social security tax" so that all the revenues can be ploughed back into covering the nation's ballooning medical, pension and nursing care costs.

The other candidates - LDP Secretary General Taro Aso, party policy chief Nobuteru Ishihara and former defence ministers Shigeru Ishiba and Yuriko Koike - failed to comment on specific measures they would take if elected into office, but will have to do so if they are to win the support of a public deeply concerned about how the state will be able to look after them in the future.
The election for party head will be from 387 ballots by LDP members of parliament and 141 votes from prefectural representatives.

Mr Aso remains the leading candidate, both within the party and amongst the public.
---
More Information on World Pension Issues

---
Copyright © Global Action on Aging
Terms of Use | Privacy Policy | Contact Us