European Court of Human Rights to Rule on Pension Policy for Brits Abroad
By Giovanni Legorano, globalpensions.com

September 1, 2009

United Kingdom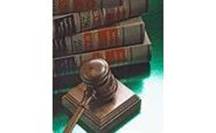 The European Court of Human Rights is set to rule on a UK law which freezes the state pension of anyone who leaves Britain to live in certain countries, according to ECHR files.

The case - which was brought to the ECHR by 13 British nationals and will be heard tomorrow - alleges the UK authorities' refusal to up-rate the applicants' pensions in line with inflation is discriminatory and caused them a loss of thousands of pounds.

The applicants spent most of their working lives in the UK, paying National Insurance contributions, before emigrating or returning to South Africa, Australia or Canada.

According to the International Consortium of British Pensioners - an organisation supporting the applicants - half of the million expatriate pensioners receive the same annual cost of living increases as those still living in the UK, while those living mostly in ex-Commonwealth countries do not.

The pensioners benefiting from these increases live in countries belonging to the European Union or in the US, with which the UK has a reciprocal agreement in place on automatic inflation adjustment of pensions.

The applicants are relying on Article 8 (right to respect for private and family life) of the European Convention on Human Rights and Additional protocols, Article 14 (prohibition of discrimination) and Article 1 of Protocol No. 1 (protection of property).

In a previous judgement of November 4, 2008 the ECHR held there had been no violation of Article 14 (prohibition of discrimination) in conjunction with Article 1 of Protocol No. 1 (protection of property) to the Convention. On April 6, the case was referred to the Grand Chamber at the applicants' request.
The pensioners first applied in UK domestic courts - as ECHR requires applicants to exhaust all domestic possibilities of appeal before applying to it. Those courts ruled the applicants were not entitled to such increases mostly on the ground they were not in an analogous situation as a pensioner living in the UK.
---
More Information on World Pension Issues

---
Copyright © Global Action on Aging
Terms of Use | Privacy Policy | Contact Us