Pensioners Support the Idea of Compulsory Insurance for Care in Old Age
By Martin Beckford, Telegraph

January 20, 2009
United Kingdom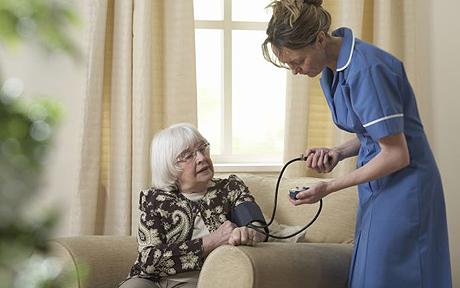 Research carried out by Age Concern among 55- to 75-year-olds found that almost all would prefer the burden of nursing home accommodation or support at home being shared among the population.

The respondents said extra insurance payments would be much more fair than the current system in which pensioners are means-tested before being given any state help. This means that those with more than £22,250 in assets are forced to pay for their care themselves by selling their homes or using up planned inheritance funds.

It comes as the Government prepares to publish a Green Paper on the future of adult social care in England, amid fears that the ageing population and increasing life expectancy will create a £6billion black hole in the budget in the coming decades.

As The Daily Telegraph disclosed earlier this month, one option under consideration is forcing every adult to pay annual insurance premiums during their working life. Those who later have to move into a care home – where fees can reach £700 a week – would receive a payout.

The policies could be operated by private companies as this would not require substantial Government investment, and would look less like a stealth "ageing tax" than increasing National Insurance.

Gordon Lishman, the director general of Age Concern, said: "Older people do not want to gamble their independence, dignity and life savings in the care lottery.

"They want to share the risk to limit the costs they might face and to improve the quality of care for all."

"The Government's promised Green Paper to reform the system must end the great care gamble currently facing older people and their families."
Age Concern carried out six focus groups across England, asking elderly people how they would like to share the cost of care.

In total, 86 per cent of those questioned said they would want to spread the risk by making additional National Insurance contributions that would be ring-fenced to cover support for the elderly.

The charity said its respondents showed "overwhelming hostility" to the "gamble" involved in the current system, in which those who are able to live independently or who have few assets pay little in care charges, while those who fall ill or become disabled face unlimited charges.

There was limited support for a new type of income tax for the over-40s, or payment for care being taken by the state from the pensioner's estate when they die.

The respondents said they would rather have a system where everyone contributes to the cost of care – even if they never require it – than a proposal of a "national care fund" into which those turning 65 would be encouraged to pay a lump sum of £15,000.

---
More Information on World Pension Issues

---
Copyright © Global Action on Aging
Terms of Use | Privacy Policy | Contact Us