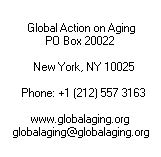 back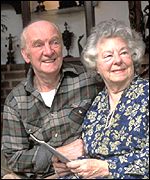 Germans debate benefits for elderly

The Baltimore Sun

November 30, 2003

As part of the generation that rebuilt Germany from the ruins of World War II, Annelies Fiedler never thought she would see the day when her old-age comforts would be questioned.

But as Germany struggles to reduce public spending, generous retirement benefits long taken for granted are being openly debated, even crudely when a member of the Christian Democrat youth organization this summer publicly said taxpayers should not have to pay for hip replacements for the elderly.

As governments in France, Austria and Italy also discuss ways to curb pension spending, in Germany the debate is becoming a battle of the generations as worried youths challenge older generations to abandon some benefits to keep the system from collapsing.

The suggestion that they sacrifice again in their old age is particularly distasteful to those whose hard work in the decades after the Nazis' defeat helped ensure Germany's generous welfare state.

Germany's main cities, including the capital, Berlin, the financial center, Frankfurt and industrial cities such as Cologne, were leveled by Allied bombing. Ordinary Germans joined the overwhelming task of rebuilding, helping remove the rubble stone by stone and later lending their brawn to reviving industry, setting Germany on the road to the "economic miracle" of the 1960s.

Fiedler, 77, who trained as a tailor and was a saleswoman for West Berlin's landmark KaDeWe department store for decades, said, "This new generation has grown up well-off. We had to work hard for what we achieved."

"Young people don't have any goals any more," Fiedler said. "We had goals: We wanted to get out of the ruins, we wanted to rebuild, we wanted our own apartments and families. We wanted to be able to offer our children something."

Last month, Chancellor Gerhard Schroeder's government, desperate to plug a funding shortfall and start addressing the challenges of an aging population, decided on postwar Germany's first pension cut.
It was a first thrust against the "contract between the generations" that has seen well-off workers finance old-age comforts for the generation that restored the country as an economic power.

"The old treaty between the generations has become invalid," argued Hendrik Wuest, 28, who sits on the leadership board of the main opposition Christian Democrats. "The generation that will retire in the next few years had too few children, and it is no longer reasonable for our generation to finance pensions and health care under the old conditions."
As it stands, nearly 10 percent of a German employee's gross salary goes to the pension system.

Workers contribute half of a mandatory payroll levy that funds pensions; employers pay the other half. Last month, Schroeder left the levy unchanged at 19.5 percent, steering clear of burdening a stagnant economy.

However, the levy was raised from 19.1 percent a year ago, and there's little prospect that it will drop.

German retirees draw up to 70 percent of their salary and, on average, retire at age 60.2, well short of the official age of 65. That's partly a result of frequent use of early retirement to head off redundancies.
Schroeder has vowed to roll back early retirement, raising the average retirement age to 63 by 2008.

"People who are aged 70-80 today carried a double burden: They worked hard and they had children," Wuest said. "But people who are going into early retirement today in their late 50s or around 60 often haven't done that."

Wuest played down comments this summer by a colleague who heads the opposition's youth wing, 23-year-old Philipp Missfelder, who drew fire from across the political spectrum for suggesting that the retired receive too many benefits.

"I don't agree with 85-year-olds getting artificial hips at the cost of the community," Missfelder said. "It sounds harsh, but that's the way it is: People used to go around with crutches." Still, Missfelder said he would be prepared to make a sacrifice of his own, retiring "late, maybe at 70."

Schroeder stopped short of raising the retirement age to 67, as recommended this year by a government-appointed panel. He acknowledged that the increase might need to be considered after 2010.
Embroiled in a wider-ranging and unpopular effort to trim generous welfare benefits and slim down rigid labor rules, the chancellor is finding little such readiness to change for the greater good and a leaner, fitter economy.

"There is an unbelievable level of agreement that we need reforms," Schroeder said in a recent speech. "But equally - and this is the problem - there's an unbelievable gulf between that abstract approval and the lack of enthusiasm when people are affected themselves."

More than 100,000 protesters took to the streets of Berlin this month to protest the reforms. It was the largest demonstration over Schroeder's economic reforms in usually placid Germany.

Howls of protest have accompanied moves to slash tax breaks for homebuilders and commuters.

Retiree Fiedler isn't impressed with Schroeder's latest moves to freeze pensions next year and raise nursing-care insurance fees for the elderly. Combined with a health-care package aimed at making Germans pay more of their own costs, she reckons they will shave about $69 off her monthly income of $1,600.

---
Copyright © 2002 Global Action on Aging
Terms of Use | Privacy Policy | Contact Us