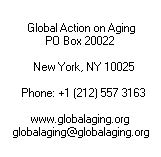 back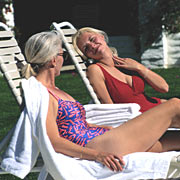 More Oldies To Quit UK

Sky News

November 18, 2003

An estimated one in five people will live abroad when they retire by the year 2020, research says.

Increasing affluence, a rise in the number of people with second homes and an ageing society will bring that about, an Alliance & Leicester International report said.

About one million retired people were currently living outside the UK and this was set to reach five million by 2020, the group said.

People were also likely to head for new destinations such as Croatia and Turkey, alongside current favourites such as Spain, France, Australia, Canada and the US, it said.

Better life

The most common reasons people gave for retiring abroad were a better climate and pace of life, lower living costs and social advantages such as better facilities for retired people.

"Mass tourism is playing a huge part in enabling British retirees to move abroad", MD Simon Hull said.

"In 1960, British people made six million trips abroad, in 2001 they made 60m and in 2010 it is estimated people will make 117m trips.

"This has meant increased opportunities to visit more diverse destinations and has increased people's exposure to foreign cultures and experiences."

Increased competition

The report predicts that by 2012, governments will be competing with each other offering tax breaks to entice retirement migrants to their country.

Everyone will be trying to tap in to their spending power which is set to reach £100bn by 2020.

A number of 'grey universities' were also likely to be founded on the coast and in warm climates offering educational opportunities to retired people, it added.

The report was carried out in jointly with think-tank The Centre of Future Studies.
---
Copyright © 2002 Global Action on Aging
Terms of Use | Privacy Policy | Contact Us