Thefts by the Elderly 'Up 40 Percent'
By Adnkronos International
Italy
April 7, 2008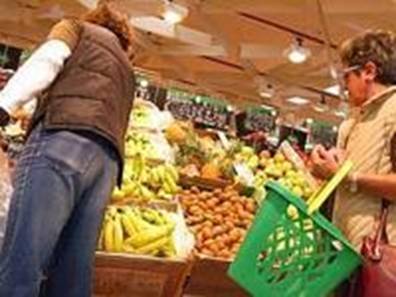 In a sign of growing economic hardship, thefts by the elderly have risen by up to 40 percent in Italy since 2004, Italian daily La Repubblica reported on Monday.

These tend to be elderly people that cannot make it to the end of the month after paying high utilities bills, and whose families does not help them financially.

According to the report, the pensioners tend to steal almost exclusively food items such as cheese, fresh meat and cold cuts.

The elderly also tend to steal the cheapest items, says La Repubblica. Others reportedly steal by holding the bag with fruit or vegetables as they place it on the scale so it weighs less, resulting in a lower price.

"Here, thefts by the elderly have risen by 40 percent over the past four years," said the police chief in the northeastern Italian city of Udine, Fabio Pasquariello, quoted by La Repubblica.

When confronted, the senior citizens are told that the supermarket must do a "receipt check", and are later taken to a room where they are made to pay or return the stolen item.

Quoting supermarket staff, La Repubblica says that old people caught stealing food usually apologise tearfully, offering as an explanation the mounting bills they face.

Inflation in March topped 3.3 percent compared with the same month last year, the highest annual figure since September 1996, according to Italy's central statistics agency ISTAT.

The causes of inflation include in particular the soaring costs of energy - up 9.8 percent - and foodstuffs - especially pasta, bread, meat, and fruit and vegetables - which have risen 5.5 percent compared with March 2007, ISTAT said.

In Italy, 8.2 percent of old people (over 65) are living in poverty, according to ISTAT: Of the country's 23 million pensioners, 7 million receive a pension of less than 500 euros per month and 3 million receive 500-750 euros per month.

In a report released by the European Commission (EC) in mid-February, Italy's growth forecast for 2008 has been halved from 1.4 percent, to 0.7 percent, making it the slowest growing economy in Europe.

GDP growth has been the slowest in the Eurozone for at least a decade.

Italy's salaries are among the lowest in Europe, as well as the one of the lowest among Organisation for Economic Co-operation and Development countries (OECD), a group of 30 industrialised high income countries.
---
More Information on World Elder Rights Issues
---
Copyright © Global Action on Aging
Terms of Use | Privacy Policy | Contact Us