Asia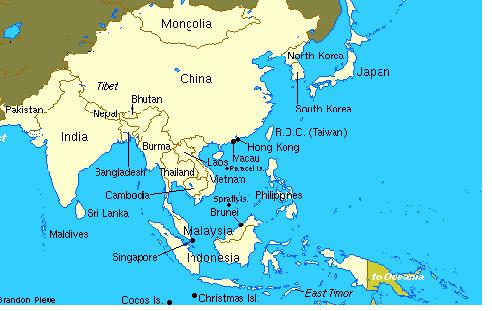 Pacific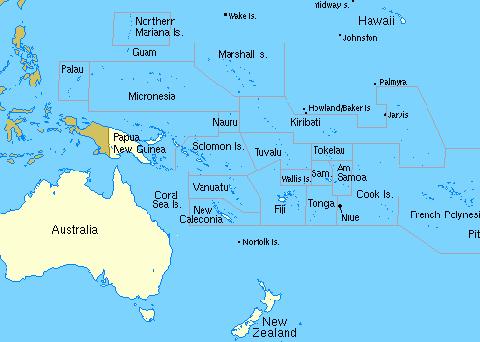 Japan: Rescuers Find 80-Year-Old Woman, 16-Year-Old Grandson in Rubble 9 Days after Quake (March 20, 2011)
(Article also in Arabic)
An 80-year-old woman and her teenage grandson were rescued Sunday in Ishinomaki, Miyagi Prefecture, after the youth was able to pull himself out of their flattened two-story house nine days after the devastating earthquake and tsunami.
Burma: Death Rate of Elderly, Children Rising with Temperatures (May 17, 2010)
High temperatures in Burma, reaching 45 degrees Celsius, have led to an increased number of deaths among children and old people in Rangoon and Mandalay townships, according to social workers. About 200 people now die daily at the main government public hospital in Mandalay, mostly because of the heat. Due to the extreme temperatures, many people have suffered dehydration and heat stroke, especially vulnerable older people.
Philippines: Working and Waiting - Six Months after Typhoon Ketsana (March 26, 2010)
Six months after the typhoon in the Philippines, HelpAge and the Coalition of Services of the Elderly (COSE) still have to assist older people with basic amenities, food and shelter. The Philippine government plans to relocate and relieve devastated communities but, the implementation is slow. Meanwhile, NGOS are moving forward to help rebuild the livelihoods of older people who suffered damage from the typhoon.

Sri Lanka: Arulamma Thambiraja, "I Have Seen Things I Never Thought I Would, so Much Death" (March 1, 2010)
This time last year, Arulamma Thambiraja, 99, was among tens of thousands of civilians trapped in Sri Lanka's north by fighting between government forces and the since-defeated Liberation Tigers of Tamil Eelam (LTTE). When the fighting reached her village of Navajeevanam, near the town of Paranthan in Kilinochchi District in January 2009, Thambiraja's family fled deeper into areas controlled by the LTTE. Her sons and grandchildren carried her on a chair for most of the journey.
Philippines: Reluctant Return Home for Flood Victims (November 10, 2009)
Seventy-two year-old grandmother Jovita Ramos's arthritic hands could hardly stop shaking as she stood in line for assistance. Her home in Muntinlupa District--just an hour's drive south of Manila in Luzon Island, the worst affected of all the islands--is still flooded six weeks after the first of four typhoons hammered the Philippines.
Vietnam: Preparation "Helped to Save Lives" (September 30, 2009)
(Article also in Arabic)
Ngo Thi Thanh has weathered dozens of tropical storms and typhoons during her life in central Vietnam's coastal region. But in her 60 years, she has never seen the kind of destruction that was wrought by Typhoon Ketsana, which struck late on 29 September.
Sri Lanka: Concern for Older People in Sri Lanka Camps (July 8, 2009)
Despite the slowdown in civil war in Sri Lanka, the issue of the Internally Displaced Persons (IDP) camps remains an issue. In particular, older people who reside in the refugee camps face serious medical problems. More than other IDP's, the elderly are much more vulnerable. HelpAge Sri Lanka along with a Mobile Medical Unit (MMU) provide healthcare to the debilitated older persons living in the camps.
North Korea: La Caritas Is Calling to Help People Who Are Suffering (June 17, 2009)
(Article in French)
To put an end to suffering in North Korea, La Caritas (an association fighting poverty throughout the world) plans to give relief supplies to the poor people rather than rely on military approaches/. In its programs, La Caritas gives priority to children, women and older persons--the most vulnerable and affected of the population.
Sri Lanka: Government Decides to Release Elderly Persons (February 23, 2009)
Sri Lanka has been in the midst of a civil war for many years. There are hundreds of camps for internally displaced people. The government has decided to release persons over 60 years of age from these camps to live independently or with their families. Older people find it hard to live in these temporary huts without someone's aid. The Government will accommodate those without relatives in special housing.
Report: Myanmar: The Situation of Older People in Cyclone Affected Myanmar (2009)
This report examines the relief operations that were carried out following the cyclone Nargis that hit Myanmar in 2008. The authors compare the results of where older people where specifically targeted with another area where they were only part of general relief effort. They learned, not surprisingly, that including older people in the relief activities impacted them and their families positively. The report also looked at interventions among older people in health and poverty crises. Elders are most vulnerable in times of food shortage. In the emergency phase, material support contributed the most to older people's psychological well being.

Older People Must Be Remembered in Every Crisis (August 22, 2006)
Help Age International reveals how it is crucial to take older persons into account in every crisis. They need specific help such as providing access to food and other targeted programs. For instance, the situation of old people in Aceh, an area of Indonesia severely affected by the 2004 Tsunami, requires special attention and action from relief agencies.

Tsunami Affected Countries: Elderly Sidelined in Recovery Efforts (February 20, 2006)
Global Action on Aging along with HelpAge International and the Friedrich Ebert foundation, organized a roundtable at the UN on older persons in the 2004 tsunami. The speakers agreed that the terrible event proved the elderly are among the most vulnerable persons. In the aftermath, older persons generally became "both homeless and disconnected from community life," according to one speaker. Among their recommendations, experts called on governments and relief agencies to recognize that recovery entails more than cash relief, to collect accurate data on the older victims and the elderly population in general, and to promote a model that treats older persons as active subjects, rather than passive objects. One tragic aspect of the catastrophe remains that "the tsunami would not have taken the dreadful toll it did if international protocols such as the Madrid International Plan of Action on Ageing (MIPAA) would have been in action," noted Susanne Paul, president of Global Action on Aging.

Impact of the Tsunami on the Lives of People in Myanmar (February 20, 2006)
On 26 December 2004 hit about 32 coastal villages in Myanmar. According to various assessments conducted in the immediate aftermath of the disaster, the direct effects included around 65 deaths and 1,000-1,300 destroyed or damaged houses. A Joint UN Needs Assessment mission was organized to validate the findings of these initial assessments, determine the adequacy of the immediate response and assess the medium and longer term impact of the Tsunami on the lives and livelihood of the residents. The team observed that some 900 fishermen living in four villages along the coastline lost their productive assets, including boats and fishing gear. The response from the Government, communities and aid agencies was instantaneous. The medium and longer-term needs in all sectors, however, are yet to be addressed. The results of the community group interviews indicated that the households affected by the Tsunami were already very poor. Therefore, even the small damage caused by Tsunami such as the loss of household items affected these households significantly.


Tsunami Affected Countries: Disability And Early Tsunami Relief Efforts In India, Indonesia And Thailand (January 2006)
This International Disability Rights Monitor (IDRM) report draws on an international collaboration among many international organization dealing with disability. A year after the Asian tsunami and its tragic results, the catastrophe has disappeared from the media, with other world events taking precedence. However, for the people affected by this tragedy, it will be many years before normalcy returns and they recover their lives and livelihoods and move beyond losses. Among them, the elderly are particularly at risk since they are the most neglected people among vulnerable groups. Now that the intensive relief operations have ended, it is time to begin more focused work assessing the needs and planning for the aid and rehabilitation of specific groups. Disabled persons and older persons have very specific needs that require special attention. Particularly as countries and communities rebuild their infrastructures, they need to ensure that reconstruction considers all aspects of accessibility for persons of all ages with disabilities.

Tsunami Affected Countries: Tsunami Response, a Human Rights Assessment (January 2006)
This report focuses on human rights in the countries hit by the 2005 tsunami. It focuses on the accountability of governments and their role in responding to tsunami. It also examines how new legislations, policies and practices are undermining people's right to food, water and home. Among vulnerable groups, older persons are often at risk. Somce y can be as dependent as children but others very often have many responsibilities as younger adults. The report also shows that among vulnerable people, older women are the poorest of all and remain the most neglected.
Asia/Pacific Regional Conference of Help Age International (November 2005)
The annual regional conference of Help Age International Asia/Pacific took place November 14-18, 2005, in Cambodia. This conference, titled "Learning from the Tsunami: Older People in Emergencies," focused on finding responses to older persons particularly affected in emergencies such as the Tsunami. "Older people, often neglected in normal circumstances are even more vulnerable in disaster" should serve as a reminder for all national and global planners.

The Impact of Indian Ocean Tsunami On Older People (June 24, 2005)
A Help Age International report says that the tsunami emergency programs do not target and in some cases discriminate against older people. In "The impact of the Indian Ocean tsunami on older people: Issues and Recommendations," HAI describes the impact of the Indian Ocean tsunami on older people in four severely affected countries - Indonesia, Sri Lanka and Thailand. It aims to inform agencies working on relief and rehabilitation plans and to assist future emergency response planning. It also identifies important overlooked issues, such as lack of data on older people affected by the tsunami, age discrimination, denial of rights and exclusion of older people.
Amnesty International Report 2005: Asia and the Pacific
During 2004, the human rights of ordinary men, women, children and older persons were disregarded or grossly abused in every corner of the globe. Economic interests, political hypocrisy and socially orchestrated discrimination continued to fan the flames of conflict around the world. The "war on terror" appeared more effective in eroding international human rights principles than in countering international "terrorism". The millions of women who suffered gender-based violence in the home, in the community or in war zones were largely ignored. The economic, social and cultural rights of marginalized communities were almost entirely neglected. This Amnesty International Report, which covers 149 countries, highlights the failure of national governments and international organizations to deal with human rights violations, and calls for greater international accountability. The report also acknowledges the opportunities for positive change that emerged in 2004, often spearheaded by human rights activists and civil society groups. Calls to reform the UN human rights machinery grew in strength, and there were vibrant campaigns to make corporations more accountable, strengthen international justice, control the arms trade and stop violence against women. Whether in a high profile conflict or a forgotten crisis, Amnesty International campaigns for justice and freedom for all and seeks to galvanize public support to build a better world.
Pakistan: Pakistan Floods Spreading Fast and Affecting Millions (August 11, 2010)
Floods in Pakistan could affect up to one million older persons. Relief organizations are distributing aid to vulnerable old people in Khyber Pakhtunkhwa. More than 1,600 persons have died in the monsoon floods. Despite mass evacuations, many fear the death toll will rise as the floods reach the southern province of Sindh and as the risk of water-borne disease outbreaks increases.

Pakistan: 200,000 Older People Hit by Pakistan Floods (August 3, 2010)
Approximately 200,000 older people have been affected by this summer's floods in Pakistan, according to the NGO HelpAge International. Floodwaters have washed away thousands of acres of crops, government buildings, schools, clinics, markets, bridges, railway tracks and homes. HelpAge plans to respond to the emergency in partnership with medical aid agency, Merlin. The two organizations will target older people in Nowshera district in Khyber Pakhtunkhwa. They will distribute mobility aids, hearing aids, and emergency health assessment kits as well as containers of food and water. 
Pakistan: As Conditions Worsen in Swat Valley, Many Older People are Stranded in the Combat Zone (May 27, 2009)
(Article in Arabic)
This article covers a recent bombing in the Swat Valley in Northwestern Pakistan, part of the growing violence and unrest in the country as the Pakistani government struggles to oust the Taliban from the region. In the shooting and car bombing targeting regional Pakistani intelligence, there were at least 30 casualties and over 300 injuries. The Pakistani army fought fiercely in this region but these actions have placed civilians at high risk, generating a rapidly worsening refugee crisis (numbering close to 2.38 million people). As in most situations of armed conflict, older people and other vulnerable groups are at particularly high risk. According to UNHCR spokesman Ron Redmond, of even larger concern are the many older persons who, unable to leave the combat zone, are stranded amidst the fighting.
Pakistan: Thirteen Thousand Remain In Post-Quake Camps in North (July 3, 2007)
Since monsoon rains started prematurely this year, Pakistan may be heading toward a humanitarian crisis. Over 13,000 people--many of them elderly and disabled, displaced as a result of a powerful earthquake in the country's northern parts and Kashmir area--have lived in tented camps across the quake zone for almost two years. The government has delayed their relocation to safety areas, and food supplies came to an end on June 30.
Pakistan: Pakistan's Most Vulnerable Receive First GIK of 2007 (January 9, 2007)
This first week of January, many months after the October 2005 earthquake, Pakistani survivors received packs containing blankets and warm clothing. After the quake hit them, most people had nothing left and risked dying from the hard cold winter. The organization, World Vision's Protection Department, worked on renovation projects after the quake and identified the vulnerable who needed the most help, including elderly persons.

Pakistan: More Fighting in Balochistan, But No Aid in Eight Long Months (August 31, 2006)
Thousands of people are displaced in the Pakistani province of Balochistan. Tribal leaders have quarreled with Pakistani government officials since 1947 over the vast mineral riches in the region. The resulting wars have disrupted life terribly. Many people continue to use temporary shelters without water supply, health care or food provision. Zubaida Bibi, 60, and her family is one of those who, suffering from dysentery and malaria, struggle for food and water every day.
Pakistan: Anger over Delay in Quake Compensation Payments (June 13, 2006)
Victims of the Pakistan earthquake were promised government financial compensation to rebuild and repair their homes. Many of them have received nothing, and anger is beginning to spread in the provinces that were hit. Abdul Qayyum, 68, says it is too hard to prove eligibility. "Most of us simply do not have any papers to show ownership. We do not even have national identity cards," he explains. Oddly enough, those who received the grants were the ones who haven't lost everything. Angry protests are growing as victims' patience runs out.

Pakistan: Earthquake Survivors Caught in Limbo (June 12, 2006)
Eight months after a major earthquake hit Pakistan, killing about 75,000, the situation in the northern area of Balakot hasn't changed. Authorities preferred literally to remove the once historic city from the map rather than start rebuilding it. In fact the area has been declared a "red seismic zone" and the population is supposed to be moved somewhere else, to a more modern city not yet built. Not only will culture and history suffer from this loss; the idea traumatizes the population. The ones who lost relatives in the city and the elderly are particularly affected: "Everyone has left us and no one knows what will happen next," Riaz Pervaiz, 50, explains.

Pakistan: Elders Losing to Extremists in Pakistan (June 8, 2006)
Before the mullahs became powerful in Pakistan, tribal elders' opinions were respected and honored--in everyday life as well as for political decisions. The elders are now disregarded, mistreated and even at risk of being killed. In fact, 150 tribal elders were murdered in Pakistan over the past 3 years. Although nobody was ever convicted for these crimes, the article suggests that the Taliban might be responsible. In fact the Taliban have condemned tribal elders many times for taking a stand against radical movements. Since the tribal elder community is the only actual resistance to the increasing power of the Taliban, threatening their life means threatening the only remaining tribal influence in the country.

Pakistan: More than 100,000 Quake Victims Need Proper Shelter this Winter (June 2, 2006)
After killing 73,000, the 7.6 magnitude earthquake that hit Kashmir and Pakistan last October left 3.5 million people homeless. While 20,000 out of 300,000 displaced people have already returned home, about 100,000 are still very likely to spend the coming winter in tents. Added to that are those who hid in the mountains and were not able to go back because of "concerns over food security and access, as well as those who are too vulnerable to go back such as orphans, widows, the physically handicapped and the elderly." The authorities and donor communities will have to face the key challenge of taking care of people who have nowhere to go.

Pakistan: Death Toll from Pakistan Heat Wave Crosses 50 (May 15, 2006)
After enduring a bitter winter, earthquakes refugees in Pakistan are suffering through an early heat wave that hit the country. Local authorities warned people to avoid staying out during the day as temperatures are rising to 50 Celsius (122 Fahrenheit) "Children and elderly people are most vulnerable and we are trying to create public awareness of how to avoid heatstroke deaths," said Tahir Ali Javed, Health Minister for central Punjab province. Pakistani now fears droughts and lack of livelihoods for the coming months.

Pakistan: Quake Victims Heading for Home After Long Winter in Temporary Camps (May 5, 2006)
Eight months after the Pakistan earthquake, 100,00 people have left the refugee camps to go back to what remains from their villages. For the elderly, the trip might be too dangerous: "Inevitably, there will be some vulnerable people who cannot go home immediately for various reasons," said Michael Zwack, UNHCR's deputy representative in Pakistan and head of the Camp Management Cluster in the UN relief effort. In order to help these vulnerable refugees, UNHCR along with Pakistani authorities, have build three different camps with vulnerable groups' needs in mind.

Pakistan: Humanitarian Situation in Parts of Balochistan Deteriorating (April 26, 2006)
Violence in southern Pakistan has increased over the past few weeks after insurgents, protesting against the Pakistani government, attacked strategic places such as pipelines and electricity lines. The government replied with air strikes targeting insurgents, but hurt civilians as well. As a result, 90% of the population fled southern Pakistan, to live in refugee camps in safer part of the country. Considering their specific needs, older persons are receiving extra care from various NGOs aware of their vulnerability.

Pakistan: Six Months After Quake Families Start Long Haul of Rebuilding Lives (April 5, 2006)
International relief efforts now have turned toward rebuilding Pakistani livelihoods rather than providing actual emergency assistance. Already, families are leaving their tents and camps. But in many cases, they will not find what they used to call "home." That's why the international community must not forget that "survivors are still suffering," Sigurd Hanson, Country Director for World Vision, Pakistan explains. More than ever, vulnerable groups are now at risk. World Vision says that its aid programs target older persons.

Pakistan: Allegations of Serious Human Rights Violations Must be Investigated (February 10, 2006)
A non-governmental Human Rights Commission of Pakistan (HRCP) report released in late January 2006 found scores of cases of arbitrary arrests and detention, torture, extrajudicial executions, "disappearances" and use of excessive force by security and intelligence forces committed since early 2005. Amongst the victims are women, children and many political activists. In addition, the Commission noted with concern that armed fighters opposing the army's presence in the province have laid landmines. As a result, civilians have been indiscriminately killed and maimed. Elderly people who were sent to collect the bodies were killed as well. That's why Amnesty International is concerned about the numerous Human Rights violations.

Pakistan: UNHCR Lends Woman's Touch to Pakistan's Relief Camps (January 13, 2006)
In quake-hit Pakistan, people who are unable to stand up for themselves risk being left by the wayside - whether women, children, the elderly or the disabled. Indeed, vulnerable groups are the most at risk in emergency situations. That's why UNHCR has formed 27 women's committees to help provide these groups with special care with a particular focus on women's needs. Among these women Aid Workers, Zainab tells about her "unforgettable experience" in helping women and the elderly go through this terrible event.

Pakistan: Cold Wave kills 89 in Bangladesh (January 15, 2006)
Already vulnerable survivors of the quake now have to endure a cold wave sweeping Bangladesh. Most victims are children and elderly. While they are admitted to hospitals and clinics, they are currently at a very high risk.

Pakistan: Cold Spell Lingers; Children and Elderly Remain at Risk (January 9, 2006)
After the earthquake, survivors in the remote mountains are at risk. Due to the coldest winter in 35 years, relief workers face challenges that threaten the most vulnerable groups, the children and the elderly. There is a tremendous need for more support to winterize the tents, to find alternative shelter and warm rooms because in the current situation, the children and the elderly are too weak to survive frigid temperatures.

Pakistan: Cold Begins to Claim Lives of Kashmir Quake Survivors (November 28, 2005)
The first snowfall in Kashmir, together with subfreezing temperatures, has claimed the life of a three-month old infant, who died of pneumonia. Officials fear the winter weather will bring new disaster for the millions of Pakistanis who have lost their homes. The heavy rains and snow over the last few days have impeded relief efforts. Spokeswoman for the United Nations Office for the Coordination of Humanitarian Affairs in Geneva, Elisabeth Byrs said none of the estimated 300,000 people in inaccessible Himalayan regions have tents. She said the U.N. is concerned that a lack of suitable shelter coupled with the freezing temperatures could result in the deaths of vulnerable people such as the elderly and infants.

Pakistan: Quake Pushes Pakistan's Health System to Breaking Point (October 14, 2005)
The Pakistan earthquake disaster has devastated the country's already inadequate public health infrastructure. Pakistan is close to the bottom of international rankings in public spending on health. The earthquake hit some of the poorest areas in the country and has affected many vulnerable groups, including the elderly population. According to the United Nations, 1,000 medical facilities were completely destroyed in the earthquake and many doctors were killed. With around 63,000 people injured, combined with fears of disease due to decomposing bodies and imminent cold weather, the country is facing a massive crisis. "Quite simply, we are no match for this big a tragedy," said Arshad Rana, president of the Pakistan Medical Association. The visiting regional head of the World Health Organization said that the relief operation would be more difficult than assisting the survivors of the Indian Ocean tsunami in December.

Pakistan/India: HelpAge International Helps Survivors of the South Asia Earthquake (October 11, 2005)
The massive earthquake that struck just days ago close to Muzaffarabad in Pakistan-administered Kashmir has left at least 23,000 people dead. Research has shown that older people's needs are often ignored by humanitarian aid operations, despite the fact that they are often recognized as being a vulnerable group. HelpAge International and its partners are undertaking assessments in the affected areas to determine the needs of older people. The organization and its partners are providing emergency relief and will work in the affected areas to assist people in rebuilding their lives.

Pakistan: Integrated Afghan Refugees Want to Stay On (2005)
How can people be expected to return to a country that they left 15 or 25 years ago? This article details the fortunes of some Afghans who have built their lives in India. Now they don't want to return to their country which war and ensuing poverty has destroyed. Rather they want to stay where they have raised their children, built their businesses and are generally accepted in the local population. Do they have the right to stay?

Pakistan: Tribesmen Agree To Cooperate With Government (September 16, 2004)
In some areas of the world, older men have significant community leadership and local power. This report about elder tribal leaders from Pakistan says that the elders pledged cooperation in efforts to "kick out" foreigners by using local decision making processes based on ulemas and the jirga. A representative Mehsud tribal jirga of South Waziristan, comprising more than 300 elders and ulemas held a detailed meeting with the NWFP Governor Lt. Gen.(R) Syed Iftikhar Hussain Shah discussing the issue. The tribal elders including Inayat Khan Mehsud, Maulana Hisamuddin, Karam,at Khan, Col(R) Yaqub Mehsud in their speeches underlined the necessity of consultation with the ulemas in order to reach a collective peaceful settlement.
Pakistan: Pakistani 'Saw Iraq Beheadings' (July 12, 2004)
Ms. Hafeez, an extremely happy elderly Pakistani mother, welcomed her son, Amjad, home from Iraq. Iraqi insurgents had captured her son, who was working as a driver for the Occupying US forces, and threatened to execute him. Nevertheless, they freed her son, Amjad, after he witnessed three executions. The son, the family's only breadwinner, says he may return to Kuwait but never to Iraq. He warns other Pakistanis not to serve in Iraq.

Taiwan: Storm Exposes Problems in Emergency Senior Care Services (September 26, 2010)
Older people with limited mobility posed special problems for rescuers in Taiwan in the recent natural disaster. The problem emerged when Typhoon Fanapi hit southern Taiwan and about ten older people in wheelchairs were left stranded on the first floor of the Pude Home for the Elderly in Kaohsiung. The incident brought to light many more problems in the home such as inadequate staffing. The Magistrate, Yang Chiu-hsing, is considering revoking the center's operating license.

India: Children of Conflict (March 10, 2009)
Kashmir has been simmering in a conflict for two decades with a massive toll on human lives. The main victims of this turmoil are children. In conflict zones their vulnerability is often greatly increased because violence claims their first line of defense--their parents. In such conditions, elders and grandparents have a positive role to play. Adults should empathize with children and reassure them that others are sharing their feelings and that it is normal for them to go through a coping process.
Sri Lanka: Government Decides to Release Elderly Persons (February 23, 2009)
Sri Lanka has been in the midst of a civil war for many years. There are hundreds of camps for internally displaced people. The government has decided to release persons over 60 years of age from these camps to live independently or with their families. Older people find it hard to live in these temporary huts without someone's aid. The Government will accommodate those without relatives in special housing.
Asia: Flooded Countries (August 8, 2007)
(Article in French)
The monsoon in South Asia has taken worrying proportions this year. Rains flooded the region and water is now stagnating. Caught in this situation, people have run away from their homes. Also, many infections and insect-borne diseases may spread due to dirty water. Older persons are the first victims if they are too sick to leave their home. In India, four older persons took refuge on a roof and then died when the torrent carried the house off.
Japan: Earthquake Shows Elderly Living in Flimsy Houses (July 24, 2007)
Ten out of 11 victims of the recent magnitude-6.8 earthquake in the Niigata Prefecture in western Japan were older persons, indicating that many elderly live in houses with insufficient quake-resistance. Although the municipal government introduced financial subsidies to make housing more earthquake proof, many seniors continue to live in unsafe housing, as the repairs to their old houses would exceed the government sponsored subsidy. Yoshiteru Murosaki, director of the National Research Institute of Fire and Disaster, explains: "Elderly people lack the desire and funds to conduct reinforcement work on their houses. The amount of subsidies should be boosted, or subsidies should be provided even for work that they can afford to finance by themselves."
Nepal: Some 90 Dead, 5,000 Displaced as Floods Worsen in Southwest (August 2, 2007)
Heavy and continues rains have caused floods that affect thousands of Nepalese. "Most will be unable to return home for a long time as many of their houses have been destroyed." According to the Nepal Red Cross Society, Nepal experiences floods every year. This year's rainfall, however, has left aid workers unable to carry our their assistance work properly. Aid agencies often rely on army helicopters to drop food, leading to "fights as stronger and younger villagers snatched the food, leaving women and the elderly with nothing."
Japan: Nine Seniors Died in Japan Earthquake (July 17, 2007)
(Article in Russian; also available in English)
At least nine people more than 70 years of age died in an earthquake in central Japan's Niigata prefecture. Rescuers found them under the rubble of their destroyed homes. More than 12,000 people had to leave their homes as the buildings remain in danger of collapsing.
Japan: Aging, Skyscrapers, Malls Place Japan at Higher Risk of Disaster (June 6, 2007)
The Japanese government focused on the elderly in a recent report assessing the country's vulnerability to natural disasters. The document pointed out that the number of single elderly households nearly doubled in the last decade. The growing percentage of the elderly presents rescuers with more people likely to be hurt in a disaster; meanwhile, the number of able-bodied people who can help them is gradually diminishing. Japan is prone to earthquakes; increasingly abnormal weather over the past decade has also raised the risk of storms, floods and tornadoes.
Australia: Elderly Evacuated in Floods (June 6, 2007)
Australia's State Emergency Service evacuated 65 elderly residents of a nursing home to higher ground. Rising floodwaters cut off the NSW Central Coast nursing home, situated by the Wyong River. Forecasters expect more powerful winds will down trees and power lines in the area.
Bangladesh: The First Refugees of Global Warming (May 2, 2007)
Global warming has started counting its victims. In Bangladesh, "Muhammad Ali, a wiry 65-year-old, has never driven a car, run an air conditioner or done much of anything that produces greenhouse gases. But on a warming planet, he is on the verge of becoming a climate refugee." This article may be the first one in a long chain.

Cambodia: Last Barrier to the Khmers Rouges Trial Tackled (April 30, 2007)
(Article in French)
After many roadblocks, the trial to judge Cambodian chiefs accused of responsibility for the genocide of almost two million people under the Pol Pot regime between 1975 and 1979 appears to be underway. This trial is even more crucial given that many chiefs are now advanced in age.

Japan: Uncertainty Ahead for Quake Hit Japan Peninsula (March 27, 2007)
A strong earthquake hit Japan where wrecking many buildings and hurting the population. The article reports that older persons struggled for their lives. Television showed rescue workers carrying elderly to shelters.. More than a third of Wajima's 35,000 population is aged over 65. Past severe quakes in Japan traumatized older persons, especially when they moved into temporary housing cut off from their local communities.

Nepal: Madhesi Group Calls Off Strikes to Allow Aid in (March 13, 2007)
A Madhesi political party called off the strike which for a while blocked Nepal's southern Terai region and has resulted in lack of access to health services, livelihood and food supplies. Most victims are poor civilians and vulnerable persons such as Ram Yadav, a 60-year-old patient and his wife who walked nearly three hours from their village to reach the city hospital in Nepalgunj. Because they were unable to find an ambulance, they still had another two hours to walk. "I don't know how long I will survive if I continue walking like this," he said.

Indonesia: Indonesia Buries Quake Victims, Aid Flows in (March 7, 2007)
Indonesia was rocked by an earthquake and a strong aftershock that has cost about 70 lives and left many people injured and without homes. Low food supplies contributed to the desperate situation. In the words of a 64-year-old pensioner, "the main problem now is food supply. The government has not sent any food. We have to make do with whatever we have." For some time, Global Action on Aging has advocated for assistance to older persons in such emergencies, especially specific foods required for older persons: easily digestible and nutritious food, and adequate fluids.

Nepal: Fears that New Constitution Fails to Address Human Rights Violations (January 10, 2006)
In Nepal, families are waiting for justice from crimes against their relatives during the civil war. Around 14,000 Nepalese died in the course of the decade-long war. And over the past five years, both Maoist rebels and the Nepalese army have perpetrated about 800 cases of extrajudicial executions, reports Advocacy Forum, an NGO based in Nepal. The NGO noted that Nepalese security forces, Maoist groups and anti-Maoist vigilante groups raped young girls and elderly women, considering them "categorical targets."

North Korea: Turn North Korea Into a Humanitarian Issue (October 31, 2006)
While the North Korea nuclear crisis was the number one topic on the latest news, world attention and the media should be more focused on the major humanitarian disaster North Korea's people are experiencing. North Korea is clearly failing the UN Security Council's doctrine claiming that each state has a responsibility to protect its own citizens against severe human rights abuses. Considering the fact that almost one million North Koreans died during the 90's famine, political dissenters and their relatives and even older people are sent to jail, and people are still dying in North Korea's work camp, North Korea's government stands accused of crimes against humanity inflicted against its own people. Three eminent personalities well known for their peace commitment, Vaclav Havel, Kjell Magne Bondevik and Elie Wiesel, are joining their voices to denounce this forgotten and dire situation.

Japan: Elderly Niigata Quake Victims Still Feel Helpless (October 23, 2006)
A post-traumatic study of residents of a village in Niigata Prefecture revealed that many elderly victims of the 2004 Niigita earthquake feel more and more helpless. Usually after such disasters, vulnerable people, such as older persons, need long-term psychological care in order to combat their trauma syndrome.

Sri Lanka: Jayawickreme Foundation Newsletter 4/2006 (September 30, 2006)
This newsletter from the Jayawickreme Foundation in Weligama, Sri Lanka, shows how the post-Tsunami situation progresses in their area. As the Foundation opens a multi-religious Day Care Center for 40 older neglected people during October, we get a glimpse of its commitment to elderly persons in the region. The Foundation President, Ms. Loos-Jayawickreme, participated in Global Action on Aging's UN Roundtable on Older Persons in the 2004 Tsunami in February, 2006.

India: Water-borne Diseases Hit Flood Victims (September 5, 2006)
After the September 1st flood, local people in 179 villages did not have clean drinking water. "We have seen people crying for water. The water pouches provided to them are woefully inadequate and people are forced to consume muddy flood water," said Mr. Umesh Singh, the district unit secretary of CPI(M). The poor water supply caused the spread of diarrhoeal diseases, especially among older people and children. In addition, snakes and dogs are also attacking vulnerable persons in their search for water and food.
North Korea: Situation Report by Good Friend: Center for Peace, Human Rights and Refugees ( August 31, 2006)
In North Korea elderly people prefer the street to their homes. Older persons often go hungry and face abusive treatment. Old people work very hard on farms but nevertheless face hunger. Many are trying to survive in the streets.
India: Starving Childhoods (August 2006)
This article reports on increasing hunger-related deaths among children of tribal populations in the Sheopur district of the central Indian state Madhya Pradesh. Local authority's failure to implement suitable policies to ease hunger and poverty in the region also affects another vulnerable group: the elderly. Authorities acknowledge that programs such as state ration cards, given to those who live under the poverty line, are often "fraudulent" or contain wrong information. Gaya Khushwah, a landless widow approximately 80 years old, for example, possesses a card saying that she is only 40. Gaya therefore doesn't receive old-age pension or her widow's pension. Still she can consider herself lucky to have a card - many old people don't have one despite their poverty.

Philippines: Mayon's Big Blast Looms (August 8, 2006)
The Philippine government ordered the forced evacuation of more than 50,000 villagers, after the Mayon volcano blasted out clouds of ash. Amongst the forced evacuees are many older persons who don't want to leave their homes in fear that they might lose all that they have. Gerry Losentales, an 87-year-old farmer, didn't want to leave his small farm even after lava partly burned his land, saying that: "I survive by tending that farm and I have lived here all my life." Losentales now hopes that the government will help him.
Timor Leste: UNHCR's Emergency Response to the IDP Situation in Timor Leste (June 2006)
After the situation in Timor Leste became so dangerous that about 100,000 were forced to escape the areas of fighting, the government asked UNHCR to help protect and shelter the most vulnerable. Displaced women, children and elderly are the most exposed part of the population as violence can also happen within the camps among IDPs themselves.

Indonesia: Indonesian Quake Survivors Complain of Slow Aid Flow (June 10, 2006)
In remote areas of Indonesia that were hit by last month's earthquake, some of the survivors are facing emergency situation. For example, 41 people, including injured people and elderly, from the same hamlet are living in one single tent. In the situation like this, they lack relief aid, especially food. "Even for two kilograms of rice, we have to fight. Why? Because we all need to eat," Sarilah, one of the survivors whose husband died in the earthquake said. In fact, it isn't because of a lack of aid supplies but rather, it is because "some areas had not been well covered by humanitarian assistance," admitted Charlie Higgins, the United Nations humanitarian coordinator in the quake zone.

Indonesia: Javanese Rebuild Shattered Lives after Quake (June 3, 2006)
The terrible earthquake that partly destroyed the area of Yogyakarta, killing over 6,000 Indonesians, completely disrupted the lives of thousands of villages around the cultural capital of the country. But resilient Javanese are already reconstructing their everyday lives, with the calm support of the elderly. "We feel safe now. We go back to the old ways," says the elderly Karyo Slamet, inhabitant of the Kerten village.

Indonesia: After the Earthquake, Java Waits for Help (May 31, 2006)
(Article in French)
At least 3000 people were killed and thousands more were injured when a powerful earthquake rocked Indonesia's Central Java province early last Saturday. Yogyakarta, the historical capital of Indonesia, has been partly destroyed, leaving thousands homeless. President Susilo Bambang Yudhoyono ordered the army to help evacuate victims, as panicked residents ran into the smoldering streets, many clutching young children and elderly. In emergency situations, older persons are particularly vulnerable and are often left behind. Global Action on Aging fears they may be neglected, despite the promise of 22 countries to send help to Indonesia.
Indonesia: Thousands Flee Fertile Slopes of the Mount Merapi (May 15, 2006)
(Article in French)
Villages on Mount Merapi were left virtually empty as thousands of people evacuated the areas nearby because of the threat of volcanic eruptions. Women, children and the elderly filled buses and trucks to be driven to shelters set up at government buildings and schools in nearby towns on the island of Java. "If it is safe, then we will go home," said Selamat, a 64-year-old woman. She fears the magical power of the volcano and feels safer leaving the slopes.

Indonesia: Villagers Return Home Despite Volcano Alert (May 14, 2006)
While hundreds of Indonesians villagers living in exposed areas prepare to evacuate, dozens of others returned to their homes on the slopes of Mount Merapi despite an official evacuation order. Experts warn that the volcano could soon erupt. "Of course, I am afraid. But it is my responsibility to get the milk and cut the grass," said an elderly man near an evacuation centre in Purwobinagun village. Already vulnerable elderly take the risk to take the responsibility of their house and villages, betting on the kindness of the Merapi, the Mountain of Fire.

Myanmar: Public Statement From the Karen Women's Organization (May 4, 2006)
The situation in Burma continued to deteriorate the last seven weeks. Burma's military junta attacked villages, forcing 13,000 people to flee their homes. In addition, the military junta continues to carry out a campaign of rape against Karen minority women. Thousands of women, of all ages, are being slaughtered and raped. In response, the Karen Women's Organisation is calling for international help. They want the UN to pass a binding resolution to put an end to the violence in Burma.

Indonesia: One Million Indonesians Threatened by Volcano Eruption (April 17, 2006)
(Article in French)
The Merapi volcano is about to erupt, threatening about one million people. The Indonesian government is getting ready to evacuate about 30, 000 people who are directly threatened by the eruption. Hundreds of elderly people, whose health would be at risk in case of a disaster, are also part of the evacuee group. Their vulnerability worries the authorities, who are taking special measures to care for them.

Sri Lanka: Jayawickreme Foundation Newsletter 2/2006 (March 19, 2006)
This newsletter from the Jayawickreme Foundation in Weligama, Sri Lanka, provides an update on programs in a post-Tsunami community. While authorities started a multitude of programs for children through schools, older persons are neglected. "There is no special community center to address the needs, worries, fears and joys of old people in Weligama. Nobody really cares," says Susanne Loos-Jayawickreme, from the Jayawickreme Foundation. Ms. Loos-Jayawickreme participated in Global Action on Aging's UN Roundtable on Older Persons in the 2004 Tsunami in February, 2006.

Philippines: Caritas Australia Continues to Respond to the Philippines Disaster (February 20, 2006)
After the terrible mud flooding in Philippines, vulnerable groups, including the elderly, are at a very high risk. Among the organizations that help the population there, Caritas Australia supports the local community in helping the elderly. By late last night 410 people had been rescued from the mud which has engulfed the village of Guinsaugon in the Philippines. However, currently more food, sleeping equipment, milk for children and the elderly is still needed.
Indonesia: The Secret War against the Defenseless People of West Papua (February 9, 2006)
John Pilger recounts his latest trip to East Timor where he found "a country littered with graves." In some communities of East Timor, three generations have been murdered by the Indonesian government, from unborn babies to the elderly. John Pilger explains that West Papuans are currently facing the same genocide as Indonesian Special Forces kill thousands of defenseless, vulnerable people. Western interest in controlling the vast natural resources of the region—gold, copper, nickel and lush forests—has trumped any defense of democratic rights of the West Papuans.

North Korea: Report of the Special Rapporteur on the Situation of Human Rights in the Democratic People's Republic of Korea (E.CN.4/2006/35) (January 23, 2006)
In his report to the UN Commission on Human Rights, the Special Rapporteur on the situation of human rights in the Democratic People's Republic of Korea, Vitit Muntarbhorn, highlights the situation of older persons as a specific concern. Mr. Muntarbhorn reports that North Korea's mid-1990's crisis affects older persons even today. They have faced serious hunger and a decline in social security provisions, social services and medical care. The report acknowledges that "a large proportion of the deaths through starvation in the late 1990s" were likely those of older persons.
Cambodia: Surviving Catastrophe: The Elderly in Cambodia (January 2006)
After suffering from the Khmer Rouge era, older persons in Cambodia now face the devastation of HIV/AIDS. Cambodia suffers from the highest HIV rate in Asia, leaving thousands of orphans to their grandparents. Although this second trauma in the life of the current generation of older persons is a real emergency situation, there is no existing data on the subject. In fact, in Cambodia, the Khmer Rouge prevented research by destroying academic institutions. This Population Council study on the impact of HIV/AIDS on older persons in Cambodia, is the first one of its kind.

India: India's Tsunami Elderly Cast Away (January 16, 2006)
In the southeastern state of Tamil Nadu, many elders are suffering from the long-term consequences of the Tsunami. Charities and governmental agencies have intensely focused on children and young people and have neglected the elderly, who in a number of cases, lost their caregiving relatives. The major problems that old persons face in this devastated area revolve around their basic needs, but loneliness, depression and various post-traumatic effects are also significant issues. Several old persons have developed a fear of the ocean-once their source of survival- and feel responsible for the deaths of their children and grandchildren.

Hong Kong: Emergency Anti-Flu Plans Laid for Elderly in Hostels (October 27, 2005)
The Social Welfare Department in Hong Kong has devised emergency plans to isolate and vaccinate all staff in government-run homes for the elderly and the disabled in the case of a spread of avian influenza to Hong Kong. In addition, an influenza vaccination program for elderly residents and staff is set to begin on November 7. The government also plans to send guidelines on hygiene to hostels. The plans follow warnings from the World Health Organization that a global flu pandemic could kill up to 50 million people.

Japan: 30 Percent of Elderly Niigata Quake Victims Suffering From Inactivity Disorder (October 13, 2005)
A Japanese government survey found that approximately 30 percent of elderly people who were evacuated during last year's Niigata Chuetsu Earthquake are displaying signs of inactivity disorder. This condition occurs when inactivity weakens a person's mental and physical functions. Over half of those surveyed reported a decline in their walking ability. Researchers have created a manual to treat lifestyle inactivity disorder and reintegrate elderly people into society when disasters occur.

Cambodia: University of Michigan Population Studies Center : "The Impact of Past Conflicts and Social Disruption in Cambodia on the Current Generation of Older Adults" (September 2005)
Cambodia's violent history has left its mark on Cambodian society. More than one in four surviving older adults interviewed in a recent survey lost a child in violent circumstances during the Khmer Rouge rule. The study explores the long term consequences of the loss of children and/or spouses for the current generation of older persons in Cambodia. The lack of pensions and health insurance mean that older Cambodians are largely dependent on their families for material support. The researchers highlight the influence of gender and demographics on the results. While the report confirms the negative impact of the Khmer Rouge era on Cambodian society today, the researchers found no substantial correlation between deaths of children and spouses and the current material well-being of the survivors. However, the researchers suggest several explanations for this, including the high fertility rate, the fact that many of the survivors were in higher socio-economic groups, and the pervasive influence of poverty on the population in general, caused in large part by the legacy of the Khmer Rouge. These factors mean that the effects of individual experiences such as the deaths of children and/or spouses are not as notable as the researchers had anticipated.
Sri Lanka: Sri Lankan Government Fails to Rebuild Tsunami-Destroyed Hospitals (August 4, 2005)
Sri Lanka 's government has not taken steps to rebuild any of the four government hospitals that the tsunami destroyed. Temporary hospitals are constantly moved from one place to another, and officials are not offering enough help to treat mental health disorders. What is the Sri Lankan government doing? These tsunami victims need these resources immediately.

North Korea: New Food Crisis Imminent for North Korea (July 26, 2005)
The United Nations states that North Korea is facing another serious food shortage, as food prices are skyrocketing and international aid is limited. The UN World Food Program says millions of North Koreans, including women, children, and elderly, are in dire need of food.
India: Six Months On, Tsunami-Hit Elders Are Holding Families Together (July 27, 2005)
Six months after the tsunami, HelpAge India is one of the many organizations that continue to help rebuild the lives of those affected by the disaster. Mathew Cherian, chief executive of HelpAge India states that the organization "is concentrating on three core areas - enhanced social protection for older people, sustaining a livelihood in old age, and disaster preparedness and response." HelpAge has noted the strength and sustainability of the elderly as they have been "more resilient by virtue of their experience of many calamities." Older people have contributed much to the reconstruction efforts, and in several villages, they have kept families together. There is much hope for these people.
Myanmar: Myanmar Targeting Civilians, Report Says (June 10, 2005)
A leading international human rights agency, Human Rights Watch, called on Myanmar's ruling generals on June 10, 2005, to stop their troops from targeting civilians and to allow aid agencies access to hundreds of thousands of people, included elderly, from ethnic minorities. The agency says insurgency operations and the army's seizure of land and economic resources have contributed to the assaults on civilians.
Kyrgyzstan: Political Turmoil in Kyrgyzstan: Older People's Role in Conflict Resolution (April 8, 2005)
Since the collapse of the Soviet Union, internal political conflicts have rocked the southwestern region of the ex-communist bloc. The Foundation for Tolerance International (FTI) found a powerful resource in older persons to advise younger members of the community about peaceful way to resolve the conflict. Already ten elderly have become certified conflict mediators. Help Age International partnered in this effort.

Thailand: Day Centre to Open for Elderly Tsunami Victims (March 22, 2005)
The Department of Medical Services in Thailand announced that they plan to construct day centers for the elderly in all the six provinces affected by the tsunami. According to Dr. Chatri Banchuin, many elderly already had health problems before the disaster, but they now have lost loved ones and homes. The centers will help elderly survivors care for their health and make early diagnosis of diseases. Dr. Woraporn Phumisawat, the Director of the Institute of Geriatric Medicine , said that the majority of elderly victims have been physically and mentally weak since the disaster.
Sri Lanka: Providing a Voice for Sri Lanka's War Widows (March 2005)
Although Sri Lanka is recovering from over two decades of civil war, the suffering continues for thousands of families, many of them headed by women. As the wars ended, older women, often widows, took responsibility to restore economic stability and provide a basis for a better future. Now they are also pursuing court cases to determine what happened during civil war, particularly to identify those who disappeared under circumstances that have yet to be clarified. Tens of thousands of civilians and servicemen were missing during the island's conflicts in the south in the late1980s and in the north and east during the1990s.

Nepal: Focus on Internally Displaced Persons (February 16, 2005)
The internal conflict between the government and the rebels, the Maoists, obliged between 350,000 to 400,000 Nepalese to flee their village. They couldn't pay the ransom rebels asked for so they had to leave their home, land and work. Otherwise they risked their lives at the hands of the rebels. That's what happened to Hari Prasad Gautam who had to flee with his wife at 70 years old. He now begs for a living. Thus far, neither the Nepalese government, humanitarian relief groups nor the UN agencies in the country have given coordinated aid to the internally displaced persons.

India: To Be Elderly Is to Be Overlooked as India Distributes Tsunami Relief (February 9, 2005)
According to HelpAge India , based in New Delhi , 10,700 elderly died and 5,640 are still missing. In addition, another 500,000 to 600,000 elderly were also affected, losing everything from family members to homes to livelihoods. Many senior survivors have been forced to become caregivers for their grandchildren because their own children were killed by the tsunami. HelpAge India provided relief packages for 6,200 family members, mostly are elderly people. "We felt that in any relief operation, it is the elders who are not getting their share," Indrani Rajadurai, the director of HelpAge India 's southern regional office, said.
Vietnam: Prisoners of Conscience Released (February 2005)
In Vietnam, some people, including elderly persons have been jailed for many years or even for life because they don't agree with the government and express themselves, according to Amnesty International. During the Lunar New Year, some were released. Nguyen Dinh Huy, a former English and History professor of 73 years-old, was arrested and sentenced to 15 years of imprisonment members for planning an international conference in Ho Chi Minh City on democracy and human rights. Before, he already spent 17 years in jail for "re-education".

Nepal: Bhutanese Refugees in Nepal Seek Special UN Envoy (January 27, 2005)
Over 100,000 Bhutanese refugees who have languished in makeshift camps in Nepal for more than a decade have asked the UN to appoint a special envoy for their repatriation with "urgency, honour and dignity". Some 40 elderly Bhutanese refugees began a march from Nepal back to their country on January 23.
South Asia: Older People Talk About How the Tsunami Earthquake Disaster has Affected Them (January 17, 2005)
Around 210,000 people died in the tsunami's attack on December 26, 2005. Although much emphasis has been placed on the young people affected by the tsunami, older people are also among those worst affected by disasters. In India , nearly 30% of those killed or missing are estimated to be older people. Older people's lack of mobility makes it harder for them to escape or to access aid. They have a right to assistance, yet their particular needs are often overlooked.
Vietnam: After 39 Years in Exile, Master Zen Thich Nhat Hanh Comes Back to Vietnam (January 12, 2005)
(Article in French)
For 39 years, Thich Nhat Hanh, an 80 year old Buddhist master has been denied entry to Vietnam. He has been forbidden to return to Vietnam for his denunciations of the violence and the war which afflicted his country. He left France January 11, 2005, with the promise from the Vietnamese authorities to benefit from the liberties of press, expression and reunion.

India: Tsunami Earthquake Disaster: Latest From India (January 7, 2005)
Around 150,000 people are now confirmed dead as a result of the earthquake tsunami that hit the Indian Ocean on December 26, 2004. Thousands more are still missing. People's homes and livelihoods have been destroyed and the threat from disease has put a further five million lives at risk. Many older people have survived to find themselves without children or relatives. In some cases, older men and women now have to provide support to young children orphaned by the disaster.

South Asia: As Tsunami Recedes, Women's Risks Appear (January 7, 2005)
Women in countries hit hardest by the tsumani face risk rape and other forms of violence and unmet health needs. Yihar Susskind, associate director for MADRE, an international women's human rights organization based in New York, said "when communities are under stress, you tend to get a huge upsurge in domestic violence" because there are no family members to protect women and girls, no homes to hide, and fewer police and armed forces to dissuade would-be criminals. Also, even though left unexplored in this article, abuse toward elderly women can be also expected.

Japan: Seeking to Preserve a Community (December 2, 2004)
In 1941, when Korea was under Japanese rule, the Japanese government forced thousands of Koreans to work in Japan. Today, almost 40 years since Japan entered into a bilateral treaty with the Republic of Korea and after the 60th anniversary of the end of the World War II, there are still poor and helpless Korean communities in Japan like Utoro. After the war, the inhabitants of Utoro lost their war-time "job" and lived in extreme poverty due to ethnic discrimination against Koreans. They collected and sold trash to earn some money. Japan paid compensation to the Korean Government after the war but none of it came to Koreans living in Japan. Now the private landowners of Utoro claim the land that they purchased from Nissan Shaitai. The Utoro's 203 person community, having exhausted legal remedies, is threatened. Still poor and now elderly, these victims of war-time slave labor in mining and construction, have no place to go. The article says that the Korean Government must take some responsibility for these elderly citizens in its negotiations with Japanese authorities.
Sri Lanka: Report of the National Workshop on the Impact of the Tsunami on the "Vulnerable Groups" and Women (October 21, 2005)
This workshop that the Economic and Social Commission of Asia Pacific (ESCAP) organized provided a forum for the voices of people with disabilities, including older persons and women, in the tsunami-affected areas of Sri Lanka. It explores lessons learned and the implications for post-tsunami reconstruction programs and policies and agrees on a set of recommendations that has been shared in a regional meeting. It gives decision makers more understanding of what specific groups require for assistance and how certain issues can make vulnerable persons even more vulnerable in time of disaster.

India: Pota & its Phantom Limbs (September 24, 2004)
Majority Hindu community leaders in Gujarat, India, justify genocide, sustained demonization, ghettoization and economic boycott as necessary means of the war against the terrorism in the state Gujarat. POTA or the Prevention of Terrorism Act forms the legal basis. In reality, it is only Muslims who are under constant suspicion. The manner in which the arrests are taking place mimic the bloody Stalin period in the Soviet Union. Habib Karimi, 65, is one of many elderly who was illegally detained as a hostage until he signed "the confession" or one of his relatives was picked up.
India: Emotional Scenes on the Indian Border (August 9, 2004)
The misfortunes of the fate of the soldiers affect their family members in a direct and often adverse way. Jagsir Singh and Mohammed Arif are two Indian soldiers who were the war prisoners in Pakistan for five years without their families knowing about their whereabouts. The families considered them dead. Jagsir Singh's elderly father died a broken man while his son was in captivity. Mohammed Arif's mother died pining to see her favourite, younger son again.

Japan: Nagasaki Mayor Urge Americans to Help Abolish Nukes on A-Bomb Anniversary (August 9, 2004)
In August, 1945, the US dropped an atomic bomb and devastated Nagasaki. Violent heat and nuclear blast indiscriminately slaughtered its inhabitants, civilian and military. Even the people who managed to survive, continue, until today, to suffer from health and psychological effects. The atomic bomb survivors are now advancing into old age and their memories are fading into the mist of history for an event that must not be forgotten or, more importantly, repeated ever.
Japan: Helping Those In Need. The Elderly Must Be Protected From Natural Disasters (August 2, 2004)
Rushing torrents of muddy water attacked a small town in Niigata Prefecture in Japan last month. 17 out of 21 people who are dead or missing by this natural disaster are senior citizens aged 65 or older. Unlike earthquakes, people can monitor weather conditions and water levels of rivers when typhoons come. Large rivers monitored by the national government have cameras equipped with optical fibers, and evacuation calls are always quick and appropriate. However, prefecture governments manage the small rivers that flooded Niigata. Technology is not the only way to evacuate local people safely and quickly. Local governments should create a flood hazard map identifying evacuation routes and dangerous spots while local community members should establish mutual help programs for quick evacuations.

Japan: Jenkins Asks to See US Lawyer (July 27, 2004)
The future of Charles Jenkins, 64 year old former US soldier who went over to the North Koreans some 39 years ago is still unclear. There is a possibility that Mr. Jenkins will face desertion charges brought up by the US government. However, his fragile health and overt support of the Japanese government and people give hope for his mercy. Now Mr. Jenkins has decided to meet with the US military lawyer.

Malaysia: Past Lessons for Occupying Forces (July 19, 2004)
The British army crackdown in Malaysia on communist insurgents in 1948 took lives of a lot of innocent civilians. The spirits saved 70 year-old Chong from the volley of bullets that left 24 of his fellow workers dead. His health is shattered and his life traumatized. Eighty-nine year-old Foo Moi who can hardly see or hear now, recalls seeing husband shot in cold blood with the others.

Japan: Japan Gripped by Cold War Love Story (July 19, 2004)
64 year-old Charles Jenkins is a former US soldier who deserted his post in Japan 39 years ago and left for North Korea. There he met a Japanese abductee, Hitomi Soga, his future wife and mother of their two daughters. Mr. Jerkins, who is suffering from fragile health, took a brave decision to risk arrest and bring his family together in Japan. There are two different perspectives of his future. The US may decide to punish him for deserting though many years have passed in the interval. The Japanese government is eager to embrace all of its former abductees and their families and the Japanese people do want to see a happy end. The emotional reunion of Mr. and Mrs. Jenkins in a connecting Jakarta airport left no doubts that this story will have a happy ending.

China: Chinese World War II Air Raid Victims Demand Compensation from Japan (July 19, 2004)
50 000 Chinese, survivors of the Japanese aerial raids on China in 1937 have now grown old and need material support more than ever. These people are demanding compensation from the Japanese government. However, the precedents of compensation for civilian victims has historically been rare. Will these people who carry with them the worst memories of the war for decades be finally heard? What will happen in other cases of other aerial bombings of civilians, such as the US fire-bombing of Tokyo and Dresden? Many cruelties in war.