Middle East & Northern Africa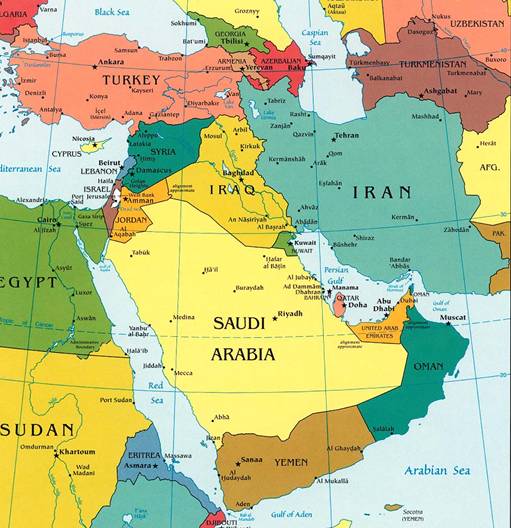 General Articles Iraq Israel/ Palestine Lebanon Others
Egypt: 78-Year-Old Landlord Killed by Tenant Because of a 50 Pound ($9) Dispute (October 23, 2010)
(Article in Arabic)
Al-Qalyobiyah Police force successfully found the murderer of a 78-year-old woman. The victim had a 50 Pound dispute with the tenant (25 years old) and was overpowered due to the age difference.

Palestine: Old Man and 13 Others Injured by Stray Bullets from Shooting Range in Gaza (October 21, 2010)
(Article in Arabic)
An old Palestinian man was hit by a bullet from the Israeli Defense Force in Gaza on the 21st of October. Hospital representatives said that a 65-year-old Palestinian man was hit in the neck by a bullet from the IDF and is in average health condition.

Yemen: Older Person Killed and Women and Children Injured From an Air Raid in Abyan Province of Yemen (October 17, 2010)
(Article in Arabic)
An Older man and many other civilians injured in an air raid carried out by the Yemeni air force. The area has experienced a high level of violence from military crackdowns due to the elevated presence of Al-Qaeda hideouts in the region. Over 300,000 Civilians are affected by this.
Palestine: Palestinians Hit by Israeli Army Bullets at Protest East of Khan Yunis; Older Persons Caught in Crossfire (September 27, 2010)
(Article in Arabic)
The Committee of Defense stated that the Israeli Army has increased military activity in the town of Silwan. This pressure has injured many Palestinians, mostly senior citizens and children. Older people especially were affected by tear gas.
Yemen: Livestock Losses Hit IDP Livelihoods (May 2, 2010)
(Article also available in Arabic)
Thousands of families who lost their livestock in the last round of clashes between the Yemeni army and Houthi-led rebels in the northern governorates of Saada and Amran are at risk of becoming food insecure, according to local officials and aid workers. Hundreds of families in Amran's Harf Sufyan district fled the conflict between August 2009 and February 2010 leaving their animals behind, according to Yahya Abdullah, a local councilor.
Lebanon: Angry Mob Shows No Mercy to Man Who Killed 2 Older Persons and Their Grandchildren (May 1, 2010)
(Article in Arabic)
An angry mob forcefully pulled a 38-year-old man--accused of killing two seniors and their grandchildren--from a police car, stripped him from his clothes and beat him to death because of his "unforgivable" acts. The image was more graphic, but pointed to a lack of education in many rural areas that may lead to misunderstandings about the needs of the elderly.

Gaza: HelpAge International Blog from Gaza (April 2, 2010)
Older men and women have been cruelly affected by the war in Gaza that took place from December 2008 to January 2009. Of those aged 65 and over, 42% live below the poverty line. In many cases, they lost relatives and their houses were destroyed. Few services are directed to older people. Older persons want to have their homes rebuilt before they die and hope to see HelpAge International work with the National Agency for Family Care in Gaza to provide medical assistance to the old people who have suffered such losses.
Yemen: Nasser Ridhwan, "I Had Nothing in Life but My Wife, Who I've Now Lost" (November 24, 2009)
(Article also available in Arabic)
Nasser Ridhwan, 78, is a recent arrival in the al-Mazraq Camp for internally displaced persons some 130km southwest of his home village of Mashnaq. The area near the Dukhan Mountains has become a battleground of fighting between the Saudi army and Houthi-led Shia rebels. Unfortunately, without his wife, he is bereft.
Middle-East: Iraqis Fleeing Conflict Flood over Borders (January 31, 2007)
Hundreds of thousands of people are fleeing the violence in Iraq and in Lebanon producing major turmoil unmatched in the Middle East since the exodus of Palestinian refugees in 1948. A survey shows 60 percent of young Lebanese graduates and older Lebanese people with families hope to leave Lebanon because they see no future for them in their country.

Amnesty International Report 2005: Middle East and North Africa
During 2004, the human rights of ordinary men, women, children and older persons were disregarded or grossly abused in every corner of the globe. Economic interests, political hypocrisy and socially orchestrated discrimination continued to fan the flames of conflict around the world. The "war on terror" appeared more effective in eroding international human rights principles than in countering international "terrorism". The millions of women who suffered gender-based violence in the home, in the community or in war zones were largely ignored. The economic, social and cultural rights of marginalized communities were almost entirely neglected. This Amnesty International Report, which covers 149 countries, highlights the failure of national governments and international organizations to deal with human rights violations, and calls for greater international accountability. The report also acknowledges the opportunities for positive change that emerged in 2004, often spearheaded by human rights activists and civil society groups. Calls to reform the UN human rights machinery grew in strength, and there were vibrant campaigns to make corporations more accountable, strengthen international justice, control the arms trade and stop violence against women. Whether in a high profile conflict or a forgotten crisis, Amnesty International campaigns for justice and freedom for all and seeks to galvanize public support to build a better world.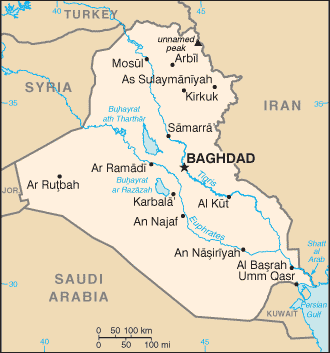 Iraq: Minority Communities in Nineveh Appeal for Protection (November 24,
2009)
Iraq's minority communities that include persons nearing old age living in the northern province of Nineveh have appealed to local and national authorities for protection amid warnings of an increase in attacks against them in the run-up to January's national elections.
Iraq: Grim Times for the Elderly in Iraq (August 6, 2009)
For older men and women who have lived through the monarchy of Saddam Hussein, the US-led invasion and religion-fueled civil warfare, a new phenomenon has emerged in Iraq: the old folks' home. Aging Iraqis traditionally lived with relatives, but as conditions in the nation worsened, more and more come from all over Iraq to be admitted to Mercy Homes for the Elderly. "This phenomenon is new," Hadi Hamid Taie, manager of a Mercy Home, says. "According to our religion, we are not permitted to abandon our parents. On the contrary, Islam requires that you take special care of them." This article tells the story of old people who had nowhere else to go but to Mercy Home because of the war and because of changes in the Iraqi society.

Iraq: Increased Violence and Bombings along Iraqi Border Put Older People at Risk (April 24, 2009)
(Article in Arabic)
A recent suicide bombing in North-Eastern Iraq targeting Iranian Religious Pilgrims on their way to a Shiite shrine, illustrated the vulnerability of older people in situations of violence. This incident, part of a larger trend in the region, resulted in the deaths of 48 people most of who were of older age. The organization that carried out the attack bombed restaurants and rest stops, exploiting the vulnerability of certain groups, particularly older people, who must make more frequent and longer pauses along their journey. According to Iraqi security sources, these attacks could be increasing in the coming months, putting everyone, but particularly older people, at a high risk.
Iraq: Elderly in Iraq Caught Between Retirement and the Immigration of their Children (February 14, 2008)
(Article in Arabic)
The elderly in Iraq suffer the double blow of an inadequate pension system and their children's immigration from the country. They eke out a living by selling cigarettes and other small goods on the street and begging their remaining relatives for help.

Iraq: Khafafin Cafe a Memory of the Baghdad Which Was (July 26, 2008)
(Article in Arabic)
The Khafafin Café remains as a testament to a past rich in social connections without discrimination between the different sects in Iraq. Today the elderly still gather there in order to remember better times. The café, which was founded over 200 years ago, traces its origins back to the leather craftsmen its neighborhood was famous for. The elderly refuse to quit this café, holding on to the last vestiges of the Iraq which was and no longer is.
Iraq: Elderly in Iraq Caught between Retirement and their Children's Immigration (February 14, 2008)
(Article in Arabic)
The retired in Iraq suffer the double blow of an inadequate pension system and their children's emigration from the country. They eke out a living by selling cigarettes and other small goods on the street and begging their remaining relatives for help.
Iraq: Crisis Warning On Iraq Refugees (July 26, 2007)
The UN refugee agency said the scale of the exodus of refugees fleeing violence in Iraq prompted a "humanitarian crisis" and could be threatening the region's stability. About 50,000 people leave Iraq each month, and more than two million Iraqis now live in refugee camps outside their home country. While living conditions in such camps are drastic, the main concern for one grandmother, a refugee in Jordan, is the safety of her family. Will the UN help her bring her four grandchildren to Amman, the Jordanian capital?
Iraq: Two Elder Persons Shot Dead by American Soldiers in Samaara (July 17, 2007)
(Article in Arabic)
Eye witnesses in Samaara, Iraq reported that American soldiers shot dead two elder persons at close range. Iraqi officials doubted the report, stating that the incident was intentionally exaggerated in an effort to scare citizens into fleeing the neighborhood.

Iraq: Iraq Issues warning on Waterborne Diseases (July 3, 2007)
As temperatures rise in July—the hottest month in war-torn Iraq—the elderly, women and children are likely to catch more waterborne diseases such as hepatitis, diarrhea, typhoid, cholera and bacterial infections. "The cases could reach serious levels if immediate measures are not taken to repair sewage and water networks," said Ahmed Assad Naji of Baghdad's health directorate. A March 2007 report pointed out that the elderly are the most vulnerable group to insecurity and the humanitarian crisis in Iraq.

Report: War and Occupation in Iraq (June 30, 2007)
(PDF format, 170 p. Summaries available in Arabic, Chinese and French)
In its 170 page report regarding the current situation in Iraq, Global Policy Forum makes clear that the occupation continues to take a terrible humanitarian toll on ordinary Iraqis. The elderly, like other segments of Iraqi society, have been hit hard by the ongoing violence and chaos. Often incarcerated and held without any charges put forth against them, they stay in filthy jails. In many places throughout Iraq, older persons often refuse to abandon their homes; yet others are physically unable to leave. According to UN agencies, the occupation forces have shot older civilians, killing and injuring them, without reproof.

Report: Iraq: Sick, elderly Iraqis living on edge (June 27, 2007)
The terrible besieged conditions of Iraq are no place for older persons to live. Yet accounts of many seniors, especially women, point to the vulnerability of older persons in war devastated countries. Traditionally dependent upon relatives and extended family for care, Baghdad's older population is being abandoned in greater numbers as relatives flee the violence and chaos of Iraq.
Iraq: ICRC Steps Up Humanitarian Response (May 7, 2007)
The International Committee of the Red Cross recently called for more funds in Iraq to allow the organization to cope with many issues such as water sanitation, medical care and food distribution. Part of the funds will be allocated to help the vulnerable, including the elderly. Beyond its humanitarian assistance, ICRC calls for the respect of international humanitarian laws and urges those with military or political influence to protect the lives of ordinary people.

Iraq: Doctors Warn of Summer Dehydration Among Children and the Elderly (April 19, 2007)
In occupied Iraq, doctors warn citizens about the likely increase in diseases among children and older persons as the hot summer months begin. Dehydration, cholera and bacterial infections cause greatest concern, they say. Hotter weather will also greatly impact on the health of the elderly, according to Dr Fareed Jaboury, a geriatrician at Medical City Hospital. Many of Iraq's elderly already suffer from dehydration caused by a lack of a balanced diet, he said. The displaced elderly, in particular, show symptoms of skin disorders caused by dehydration. The bombings and other military assaults have destroyed the sewage and electrical infrastructure. Few urban Iraqi's of any age have access to either sufficient or clean water.

Report: Iraq: UNHCR: Addressing the Humanitarian Needs of Refugees and Internally Displaced Persons Inside Iraq and in Neighboring Countries (April 17-18, 2007)
After drawing an overview of the complex humanitarian situation in Iraq, this UNHCR paper calls for some international answers in order to address severe needs of Internal Displaced Persons (IDPs) inside Iraq as well as Iraqi refugees in neighboring countries. According to this report, some 40,000-50,000 Iraqis are fleeing their homes every month. And "among the IDP populations, there are also other vulnerable groups, such as the elderly and those with disabilities."

Iraq: NGOs Urge More Aid for Displaced Families in South (March 27, 2007)
In Iraq, some one million displaced people have or are fleeing the war that has gone on for five years. Most persons leave for the South of the country-- even if nothing is set up to care for this massive influx of people. The government is too slow to tackle this situation and NGOs are overwhelmed. As Fareed Abbas – a spokesman of the Muslim Organization for Peace (MOP) - said, "children are getting sick and the elderly are dying because they cannot get treatment for their chronic diseases."

Iraq: Iraqi Refugees and Internally Displaced Persons: A Deepening Humanitarian Crisis? (March 23, 2007)
This US Congress report admits the depth of the humanitarian crisis in Iraq, saying that two million Iraqis have fled the conflict but remain in Iraq while two million more Iraqis escaped to neighboring countries, such as Syria and Jordan. Despite widespread agreement about this critical level of refugees and internally displaced persons, humanitarian agencies and others have not set up programs and procedures for managing these dispossessed people in a helpful way. In fact, citizens of neighbor countries fear that the refugees will overwhelm them. This report provides an analysis of the current dire crisis.

Iraq: Elderly Most Vulnerable to Insecurity (March 12, 2007)
NGOs and aid agencies involved in the Iraqi conflict have warned that "the general health of elderly people has been fast worsening in the past three years." Because of displacement, they lack medical assistance and cannot reach hospitals on time. They also have problems getting their pensions. Their daily life is consequently turned upside down: they have lost relatives or children; or, due to the frequent bomb attacks, they are afraid to go to the distribution centers to get their monthly food rations.
Iraq: Another Million People Could Flee Homes This Year (March 6, 2007)
In 2007, about a million new people could be displaced in Iraq. The UN calls for a single humanitarian plan for the country and for addressing their great needs. According to Rafiq Tschannen, chief of mission of the International Organization for Migration (IOM), internally displaced were the most vulnerable, especially children and the elderly.
Report: War and Occupation in Iraq - Chapter 2: Attacks on Cities (January 2007)
(Click here for full report)
This Global Policy Forum report analyzes the effects of the US coalition- led war on Iraqi cities and the civilian population. Coalition forces have continuously targeted infrastructure in Iraq , violating the Geneva Conventions that prohibit attacks which do not clearly distinguish between military targets and civilians, or have a disproportionate impact on civilians. Coalition military operations have clearly violated these laws, with massive displacement of populations, indiscriminate killings of civilians, and large-scale destruction of habitation and urban infrastructure, including historic buildings and religious sites. Coalition forces have violated further provisions of the Conventions by deliberately targeting hospitals, stopping emergency medical care and blocking the delivery of humanitarian aid. In further violation of the prohibition of "siege tactics," they have deprived civilians of food, water, electricity, medical supplies and vital services. Such practices have inflicted collective punishment on Iraqis and have severely hurt the most vulnerable populations: children, women, and the elderly.
Report: War and Occupation in Iraq - Chapter 4: Killing Civilians, Murder and Atrocities (January 2007)
(Click here for full report)
The United States and its allies claim they do everything in their power to prevent civilian casualties. Yet, there are many accounts of Coalition forces opening fire and killing Iraqi civilians in circumstances where there was no imminent threat of death or injury to the Coalition troops or anyone else.This Global Policy Forum report carefully examines reports of indiscriminate attacks harming civilians and other cases of direct attacks on women, children, and the elderly.
Report: War and Occupation - Chapter 6: Detention and Prisons (January 2007)
(Click here for full report)
The US and its Iraqi government partners are holding about thirty thousand Iraqi citizens in "security detention" without due process. These detainees are not charged with a crime, nor can they defend themselves against accusations or have a trial in a court of law. Among the detainees are women, the elderly, and even two hundred juveniles, according to a July 2006 UN estimate.This Global Policy Forum report examines the violations of international law and US Army law of the treatment of prisoners in Iraq.
Funds Urgently Needed for Displaced, Aid Workers Say (January 30, 2007)
The story of Abu Mustafa, a 56 years old Baghdad resident who was forced to leave his house six months ago and since then have moved more than eight times, shows, people suffer long-term displacement in order to flee the violence against civilians in Iraq.

Factbox: Security Development in Iraq (January 25, 2007)
This Reuters fact box reveals the extreme violence in Iraq as the war continues. Everyday innocent and vulnerable people die, as in Falluja, where a motorcycle exploded near a high school and killed a boy and an elderly woman.
Human Rights Report, UN Assistance Mission for Iraq (November-December 2006)
In its ninth bimonthly report on the human rights situation in Iraq, the UN reports that more than 34,000 Iraqi civilians died in sectarian violence last year, nearly three times the number reported by the Iraqi government. This report shows how the violence has spread in the country. As the example reported in the paper between December 7 and 8 MNF-I, the Air Force raided two houses in Jazera area resulting in the deaths of 37 civilians. But a source in Tikrit hospital reported that most of the victims, including 2 elderly men, were already dead even before the air raids. They bore execution-style gun shot-wounds.

Bleak Future for Iraq's Displaced (December 19, 2006)
The increasing violence in Iraq has led to one of the worst displacement crises in its history. Since February, an estimated 1,000 people have been displaced on a daily basis. Facing many difficulties and deplorable living conditions, the impact of displacement on the well-being of children and adults is great. Last but not least, according to International Organization of Migration, the elderly are surely one of the most vulnerable populations among the displaced.
Babil Residents Protest Poor Services, Demand Official Resignations (June 9, 2006)
"If these officials aren't up to the responsibility, they should resign," said Hussam Mustafa, a 25-year-old employee at the city's civil defence directorate protesting. He was among some other 1200 people protesting in the Babil Province, south of Baghdad. In fact, the people of this province have been living without electricity and running water for months. Moreover, last Saturday, an explosion at a water purification station poisoned the water in the area, killing more than 100 residents, including children, women elderly.

As Sectarian Violence Continues, so Does Displacement (June 4, 2006)
After the attack of a revered shrine in Samara triggered a vicious circle of violence, the number of refugees increased. Currently, the total figure of displaced Iraqis is 180,000. All of them are settled in precarious camps throughout the country. "There are a lot of children and elderly in this camp," said Abdul-Adhim Mohamed, an Iraq Red Crescent Society official in charge of one camp. The government promised to supply each camp with about 500 liters of water daily; if it doesn't, the situation among the most vulnerable groups will deteriorate.

Two Car Explosions Leave Victims in Baghdad; A Terrorist Sentenced to Death (May 24, 2006)
(Article in Arabic)
The explosion of two cars in Sadr City, Baghdad, left 40 Iraqis killed or injured after attacks that took place during the day. Unidentified individuals carrying weapons killed three older men in the western part of Baqubah. The Iraqi Government Communications Directorate (GCD) released a report that revealed the identity of Mehdi Ahmed Moussa Ali El Jabouri, sentenced to death after a court found him guilty of belonging to terrorist groups, killing civilians, and attacking police stations.

UN Worried about 89 Palestinians in No Man's Land (March 21, 2006)
Eighty-nine Palestinians, out of the 34, 000 living in Iraq, managed to flee Baghdad before Jordan closed its border. The UN worries about the group - including older persons, some with medical problems - caught in a no man's land between the borders since then. It is in an "extremely precarious situation" in the harsh desert climate, the UN High Commissioner for Refugees said.

On Widows (February 22, 2006)
According to locals, in Iraq, widows of all ages can be found everywhere. Most of them, who lost their husband during Saddam's regime, receive no pension from the State. As a result, their conditions have deteriorated since the recent conflict, according to a Human Rights Watch (HRW) report released last month, Authorities no longer guarantee the general security of women (among whom are 250,000 widows). That's why Al-Khuzai, who manages the New Iraq Association for Social Services, plans to start an organization to help women who suffered psychologically, socially and economically from Iraq's past.

Facing Chaos, Iraqi Doctors Are Quitting (May 30, 2005)
Threatened with death, mutilation or kidnapping, many Iraqi doctors have great difficulty practicing medicine in Baghdad. On May 1, Dr. Abdula Sahab Eunice was gunned down May 17 on his way to work. Many medical personnel have left the country or practice only in their private clinics, far from those who seek money or lives. Some may kill doctors in the madness of war. Sadly, Halima Obeidi, a 75-year-old woman suffering from a kidney failure, has just lost her doctor. The suffering and instability continues.

Rules of Engagement (March 8, 2005)
What really happened to Giuliana Sgrena and Nicola Calipari, agent of the Italian secret services, who had been shot by GI's while they were driving to the airport is called the "rules of engagement". US soldiers have the authority to open fire whenever they have reason to believe that they or others in their unit may be at risk. But could Giuliana and Nicola be considered at risk like thousands of civilians who are killed in the same circumstances? Or, do the US soldiers routinely kill journalists who may have an opposing view of the US presence in Iraq?

Italy Honors Slain Intelligence Officer (March 7, 2005)
"The American do not want you to return," warned her abductor before releasing her to Italian secret agent, Nicola Calipari. That's how the day of her release became "the most painful day of my life." She tells her story in her newspaper "Il Manifesto".
(see the Article in French "Giuliana Sgrena Raconte sa Liberation")
"My Truth" (March 6, 2005)
Giuliana Sgrena, Italian journalist who was hostage in Iraq, tells the joy of her unattended release, Nicola's voice comfort and the pain of seeing him while they were so close to their goal, the flight who would have brought them back in Italy. She also alludes to the terrible secret war against independent journalists that the US troops are carrying out to prevent documentation of humanitarian atrocities from impartial witnesses.
(see the article in French "Ma Vérité")

Blair Has to Answer for the Iraqis Civilian Deaths (December 9, 2004)
(Article in French)
Tony Blair, the British Prime Minister, will have to answer an influential inquiry about the number of civilian deaths in Iraq. After listening to the many lies surrounding the government's "proof" of Saddam Hussein's weapons of mass destruction, British opinion leaders in an open letter are demanding the truth about the actual number of civilian deaths since the beginning of the war. These 46 influential persons want the real number of civilian deaths, including older persons. Recently, the British government answered with an official figure of 3,800 deaths while in the estimation of The Lancet, an independent scientific journal, announced that it was very likely that the armies had killed 100,000 direct and indirect civilian victims in the war.

'Unusual Weapons' Used in Fallujah (November 26, 2004)
Who will hold the Bush administration accountable for its crimes in Iraq? Certainly not the US press corporations. It is not "all the news that's fit to print". Here are some articles from independent journalists and alternative news sources which show another reality on the US behavior with Iraqi civilians, such as older persons and children. These articles reveal that the American troops do not hesitate to use outlawed napalm gas against civilians and violate the Geneva Conventions: "They shot women and old men in the streets" even if they wore white clothes or held up a white flag," said a Fallujah resident. Since 1980, the UN forbade the use of napalm weapon in a treaty that only the United States didn't sign. So, US military forces continue to use these weapons "legally" and break "secretly" the international laws that they signed, this time.
Falluja Fears for Future (November 23, 2004)
"We have no water and this is the only food we get. We still have the feeling that our homes can be bombed at any time," said Muhammad Ali, 58, one of the few civilians who stayed in Falluja during the military siege. Iraqis who didn't flee at the beginning of the US attack are often alone, because they sent children and women in nearest cities, prisoners, because of the US army restrictions, and middle-aged or old. The Americans talk about compensating Iraqi people bombing their houses. However anti-US resentment will increase when people will return to what was once their home and find it utterly destroyed.

A Day in "Democratic" Iraq: The Attack on the Abu Hanifa Mosque and its Impact on Adhamiya (November 20, 2004)
In the Al-Adhamiya district of Baghdad, people are just sick of the US military's non-stop, hazardous bombardment of their homes. On Friday, November 19th, the American Army and their allies raided a mosque where young and old people were praying, they dropped bombs on houses where a young medical student was studying. His 64 year old father is distraught about losing his injured son. The anti-US resentment shows up in food distribution: Iraqis refuse the food rations because the US requires them to distribute leaflets urging participation in the upcoming elections. "The people don't want to lose their honor by participating in this illegal election" says the man who distributes the food rations.

Fallujah Residents Emerge, Find 'City of Mosques' in Ruins (November 18, 2004)
1,600 Iraqi civilians have been killed in the US assault on Falluja. People, typically older persons, who didn't want to leave their home behind or didn't have enough time to flee before the US Army closed the city and began the bombardment lived as in a hell for days. The US Army claims that there is no humanitarian crisis and that people receive food and water now. But the Iraqis see that their spiritual homes, their mosques, have been destroyed many civilians (about 1,600) killed and their homes destroyed.

Fleeing Falluja: Families Speak out (November 18, 2004)
Thousands of Iraqis fled the city of Falluja in the weeks leading up to the assault on the city by US forces. BBCArabic.com spoke to three families, some of whom had elderly among them, who left the city to seek shelter. They spoke of the terror they felt as violence escalated, but also of the kindness of relatives and friends who aided them despite the risks.

Fight Against Insurgents Moves to Mosul. (November 18, 2004)
Margaret Hassan, the humanitarian aid worker, has become another "blowback" victim of the bloody Iraq war. 59 year old Margaret Hassan was kidnapped on her way to work last month. Al Jazeera television says it received a videotape of her execution. Still uncounted and un-named are the civilian victims of US military forces in its attack on the large city of Fallujah during the most recent armed offensive.

800 Civilians Feared Dead in Fallujah (November 16, 2004)
A Red Cross official estimates that at least 800 civilians have been killed during the US military siege of Fallujah. The US military refute the figure and add that they killed 1,200 "insurgents," but not civilians. Humanitarian organizations like the Red Cross have asked the United Nations to intervene with the U.S. military. The Red Cross wants to help civilians who hadn't been able to flee before the military siege. They also want to bring medicines and foods to the Fallujah hospital. As of Nov. 16, the US answer is "No". The civilians who stayed in the city are mostly children and older persons, the poor and those with no relatives to care for them: "Suddenly they (the US) attacked and people were stuck with no help, no medicine, no food, no supplies," the Red Cross official said. "So those who could, ran for the desert while the rest were trapped in the city."

Onslaught on Samarra Escalates in 'Dress Rehearsal' for Major US Assault on Rebels (October 3, 2004)
The claims by George Bush and Tony Blair that Iraq is getting better every day ignore the facts on the ground, such as the bloody recent events in Samarra. US military claimed the casualties in Samarra were all insurgents, but doctors in the city reported women, children and the elderly among the dead. There were seven elderly men among the first 47 bodies brought in the hospitals. According to this Independent News reporter, the deaths of Iraqi non-combatants exceed 37,000 since March 2003.

UK in Iraq Radio Plea for Hostage (September 27, 2004)
The fate of British hostage Kenneth Bigley, who was taken captive September 16 is still unknown. The 62-year-old engineer was kidnapped from his Baghdad home along with two Americans, who were later beheaded. The demand made by the Iraqi resistance is to release all the women held captive. The relatives of Bigley (including his 86 year-old mother) are making desperate attempts to rescue him, together with a Muslim Council of Britain delegation that arrived in Iraq to appeal to the kidnappers to free Bigley.

Illegal Combatants, Kidnappers and Betrayal (September 24, 2004)
The carnage and destruction, theft of Iraq's resources that currently take place at all levels verifies the UN General Secretary, Kofi Annan's definition of the war in Iraq as illegal and a clear violation of the UN charter. The old Iraqi women who US soldiers steal from during the raids have the full right to call them 'illegal combatants' and demand responsibility for the criminal actions.
Dozens Killed in Massive Baghdad Blast (September 14, 2004)
United Nations Secretary General Kofi Annan has described the US-led invasion of Iraq as illegal and a violation of the UN Charter. Nevertheless Baghdad streets are still covered with blood of the civilians and the eyes of elders are never dry because of grief. The last huge explosion left 47 dead and 114 wounded at the crowded Baghdad market place. Iraqi analyst Dr Hani Ashur considers that nothing could be done in terms of peaceful resistance (which US forces always speak about) until a suitable environment is created for Iraqi political parties and individuals, religious scholars and tribal leaders to express their points of view.

No Space for the Dead in Sadr City (August 30, 2004)
74-year-old Bidu Abbass earns $140 per month running a hospital mortuary in Sadr City. Sadr City hospital became a field clinic for fighters and others wounded in clashes between US occupation forces and fighters loyal to Shia leader Muqtada al-Sadr. The tired old man complains about the absence of the necessary conditions for the work and the lack of the space in the morgue.
Residents of a Shattered City Begin to Pick Up Its Pieces (August 29, 2004)
After 23 days of unrelenting combat, fighting came to a halt in the Iraqi city of Ajaf. Together with Al-Sadr Brigade fighters, a lot of civilians were also killed. Those who were lucky enough to find themselves alive, started to identify the dead. The dead here are marked by slips of paper and one of them simply said: "old woman, medium height, black dress, dark skin." .

US troops Trap Najaf Holy Shrine, Sistani Tells Iraqis to March to Save the City
(August 25, 2004 )
Bakka Ibrahim is a 79 year-old Iraqi Shi'ite. His weekly routine since he was a young boy has been his weekly visits to the Imam Ali shrine for spiritual comfort. He didn't stop his regular visits even when fierce fightings broke out around the golden shrine last week. However, the situation has worsened even further since then because the US troops have trapped Najaf holy shrine and fierce clashes with Shiite Muslim militiaman seem inevitable. Will Bakka ever be able to continue with his routine in peaceful times?

Iraqi 'Human Shields' Flock to Najaf (August 16, 2004)
The US military offensive against Shia leader Muqtada Al-Sadr in Najaf faces more opposition than expected and hoped for. Around 2,000 Iraqis, many of them aged and without prior military training, have taken AK-47 rifles in their hands and are ready to fight for Al-Sadr and against storming of shrine.

Fighting Persists for 7th Day in Najaf (August 11, 2004)
Constant clashes between the Coalition forces and Iraqi fighters continue. The number of war casualties is going up day by day. An older Iraqi mother who has lost her son gestures in grief as she sits next to the lifeless body of her son killed in the crossfire during fighting between US forces and militants loyal to the Shiite Cleric Muqtada al-Sadr in the eastern Sadr City district of Baghdad, Iraq. The opposing sides are killing civilians; health officials complain that ambulances can't reach the wounded, according to this Associated Press report.

US Air Strikes Destroy Falluja Home (July 29, 2004)
Ongoing acts of hostility between the US-led forces and Iraqi fighters bring about deaths and devastation. Recurring air strikes of the US forces that reportedly target the "terrorist safe houses" actually kill vulnerable civilians, including children and elderly, and destroy their houses. Recently, US aircrafts dropped leaflets in Falluja, one of the Iraqi cities, warning its residents that they will lose $102 million in rebuilding funds if they do not halt attacks on US troops. But how can they?

Mortar Attack in Central Baghdad Kills Iraqi (July 27, 2004)
The number of civilians killed by the Iraqi fighters increases day by day. There are always people who mourn them and can find no justification for human loss. An elderly Iraqi woman kneeling at the body of a man in a Baghdad street may not necessarily be his relative, but this old woman who has witnessed so many deaths still mourns for each innocent life taken away.
Two Pakistanis, Iraqi Kidnapped (July 26, 2004)
Iraqi fighters have kidnapped nearly 70 people in their campaign to drive out coalition forces and put pressure on the victims' home countries to withdraw support for the war. The series of kidnapping have intensified even more after the coalition forces transferred power to the Iraqi interim government. Several days ago two Pakistanis and an Iraqi were taken as hostages. Zarina Naeem is a mother of one of the kidnapped Pakistanis -- Sajjad Naeem. There is nothing much the elderly mother from Kashmir can do to help her son but to pray and wait for him.
Elderly Iraqi Line up for New Passports (July 11, 2004)
Iraq: With the Occupation transferring some powers to the Iraqi's, a few public services emerge. This brief story shows an elderly man applying for a new passport in July.

Kurds Anxious Over Iraq's Future (July 6, 2004)
The recent handover of "governing" power in Iraq made the Kurds residing in northern Iraq anxious about their future. The elderly retired teacher from Irbul mentions that their freedom and independence is crucial for the future generation of the Kurds.
Documents Give Different Explanation for Inmate's Death (June 28, 2004)
An elderly Iraqi man accused of planning bomb attacks against the US died at Abu Ghbaib prison. The official medical record reads that the death was caused by instant cardiac attack. The witnesses, however, give a different picture.
Iraqi Prime Minister Defends U.S. Strike, (June 21, 2004)
The US strike on a residential house killed 22 people, mostly elderly. Before this deadly attack, the US authorities believed that the house belonged the militants, not to peaceful residents.
Iraqi Instability Threatens Education System (June 6, 2004)
Every day an elderly woman swaps her mop for an AK-47 rifle and stands guard outside a primary school in central Baghdad.

"Hero" GIs Abuse Elderly Iraqi Woman (May 7, 2004)
American soldiers severely abused an elderly Iraqi woman, riding her like a donkey. They claimed she had links to a former member of Saddam Hussein's regime.

Eyewitness: On the Ground in Falluja (April 29, 2004)
The habitants of Falluja, in Iraq, are the first victims of the fight between US troops and insurgents. The population is frightened and most of the citizens stay in their homes, since they worry about snipers from both camps. According to Sabah Alani, a retired doctor, the population is running out of food, and doesn't receive enough water to survive. This terrible situation and the pressure it puts upon the population may increase the fear and the violence.

Eyewitness Report from Falluja (April 13, 2004)
This article straight from the field in Iraq details the crimes committed by both the US army and the Mujahedin against innocent men, women, children and old people. In the clinic of Falluja, the reporter Jo Wilding saw an old woman lying down in a room with an abdominal bullet wound stitched up. She was still holding in her hand the white flag she waved at US snipers as she was leaving her home, with her grandchildren, to go to Baghdad.
US forces accused of Iraq 'massacre' (December 3, 2003)
A fierce gunfight in Samarra spurred numerous conflicting reports about how many people were killed and who they were. But contrary to claims by the U.S. that most of the dead were insurgents, Iraqi witnesses consistently report that a 73-year-old Iranian, who had been on pilgrimage to a Samarran shrine, was among the bystanders shot dead in the battle.
Iraqi fears, U.S. ways trap village (October 16, 2003)
As one village in Iraq attempts to rebuild, a council meeting reveals the numerous difficulties and disagreements that lie ahead. The tribal elders of Salman Pak village reveal their anger with American officials who haven't consulted them in reconstruction plans, and their frustration at not being respected or recognized for the know-how they could contribute to the rebuilding process.
Older persons victimized by occupation forces (October 16, 2003)
A Swedish journalist witnesses how in their search for guerrilla attackers, US occupation forces beat an elderly religious man in a village on the outskirts of Baiji, north of Baghdad. Another elderly man still awaits return of money and gold confiscated by the troops because his son was suspected of being a fedayeen.
American, British Troops Open Fire on Iraqi Rioters (October 5, 2003)
Accounts of the Baghdad riot which ended with U.S. soldiers firing into a crowd vary widely according to various sources. According to Iraqi witnesses, the crowd began rioting when American troops beat an elderly man walking near a line of people waiting for unemployment payments.
The First Days of War: A Newtown Soldier's Iraq Journal (October 3, 2003)
In this personal journal, one American soldier describes, among other things, an elderly couple who were injured by American artillery. "This couple," Sgt. Stephen A. Belair explains, "thought we were targeting their house, so they ran into the woods. The man had shrapnel wounds all over his left side from head to foot. His wife had some in the shoulder, but she was okay. As we were treating him, I could hear random fire that steadily got closer."
Another Day in the Bloody Death of Iraq (September 21, 2003)
In the post-war chaos, the elderly are very often among the lost, untraceable, injured, and killed. This feature provides an overall view, as well as individual stories, of the violence and unaccountability that plagues Baghdad several months after the war. Among the tragedies described in this article are the stories of an elderly man coping with the murders of his only two sons, and another family trying to locate their missing 71-year old relative who disappeared a week earlier.

War in Iraq leaves families bereft (July 24, 2003)
Bombings in the southern city of Basra took the lives of many innocent civilians, ripping families apart. A 72 year-old man saw his son, daughter, and nine other family members perish when a rocket hit his home, leaving him with only "his dreams" as solace.
"Dreaming of return helps me survive," say Baghdad's evicted Palestinians (June 25, 2003)
After the fall of Saddam's regime, hundreds of Palestinian refugees in Iraq were forcibly evicted from their homes. Elderly Palestinians who had been refugees all their lives now find themselves living in makeshift tents. UNHCR made some provisions to help older refugees survive the heat and poor conditions.
Do You Get It, Yet? (May 7, 2003)
An elderly bus driver was injured when his convoy of mostly women and children was fired upon by a U.S. tank at a military checkpoint. 27 of the 31 passengers died as the driver drove the bus to a hospital after the attack. Twelve "misunderstandings" like this one resulted in the deaths of over 90 other older persons and civilians attempting to travel to safety during a 10-day period in the Besuniya area alone.
Good Kills (April 20, 2003)
In this account, a reporter describes the elderly and civilian deaths caused by the third battalion, Fourth Marines' indiscriminate killing as they crossed the Diyala river to enter Baghdad. Among the victims was an old man, killed simply because he was in the wrong place at the wrong time.
Refugees Are Iraq's Forgotten People (April 20, 2003)
The elderly make up a large part of the Palestinian refugee population that was forced to live in a tent camp in central Baghdad after the fall of Saddam Hussein's regime. For more than two months, as the refugees suffered intolerable living conditions, the U.S.-led Coalition's Provisional Authority did not even know they were there. The invisibility of these refugees highlights the lack of a clear vision or strategy in Iraq, and consequently the hardships and unmet needs faced by many other elderly and displaced.
Enduring Storm Revisited (March 31, 2003)
A reporter tells the story of Amal, an elderly Iraqi woman who has been left homeless and angry after her doors were blown out, windows shattered, and finally her whole house destroyed during the ongoing bombing in Baghdad. The article also features two elderly sisters furious about the suffering they have endured.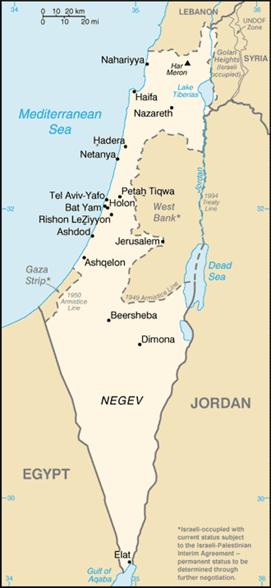 Palestine: Israel: The Murder of an Older Person with 14 Bullets (January 8, 2011)
(Article in Arabic)
Israeli army soldiers committed a shocking crime while trying to arrest Hamas activists. They killed Amro Alkawasimy, a 66 year old Palestinian by shooting him with 14 bullets in his home in Hebron. The victim's son accused the Israeli Army of killing his father in cold blood when they shot his sleeping father, pumping 13 bullets into his head and 1 into his heart.
Palestine: Attacks in Hebron Involve Older Man (July 12, 2010)
(Article in Arabic)
Israeli forces arrested Palestinians from the towns of Seir and Beit Awa in Hebron. Later, a number of Israeli settlers physically attacked a 65-year-old Palestinian man who was then transported to the hospital. Sources later revealed that the older man was suffering from trauma to the head and various bruises all over the body.

Palestine: Martyrs by Embargo: 20 Palestinians Die from an Israeli Air Strike and 16 Arrests in the West Bank (May 26, 2010)
(Article in Arabic)
The Palestinian Ministry of Health issued a notice indicating that the number of deaths from the Israeli blockade on the Gaza Strip for the past three years has reached 373. A report by Al-Jazeera also indicated that deaths occurred when Israeli occupation forces prevented medical teams from passing through Israeli checkpoints. The report points out that the road, usually taken on foot by students, patients, and older persons, requires one hour by car as opposed to the path through the blocked Israeli barrier that is actually a very short distance.
Palestine: Israeli Soldiers Arrest 10 Palestinians, Among Them an Elderly Man (May 21, 2010)
(Article in Arabic)
The Department of Public Relations and Media for the Palestinian police stated that the occupying Israeli forces have stormed the town of Jenin, raided and searched several houses, and tampered with their contents. Israeli forces have also arrested an older man and his seven children in addition to demolishing homes in the area. The President of the supreme Islamic authority in Palestine stressed the need for residents to remain in the areas that are threatened by demolition.

Egypt: Egypt Blocks Gaza Protesters (December 29, 2009)
(Article also available in Arabic)
More than 1,000 people from 42 countries have vowed to travel from Cairo to the Gaza Strip on December 31 in a bid to highlight and break the Israeli economic and medical blockade. According to Egyptian authorities, they will be prevented from carrying out their mission. The protesters hope to bring aid to the 1.5 million residents of Gaza a year after Israel's 23-day offensive ended on January 18, 2009.
UN: Expert Repeats Call for Threat of Sanctions Against Israel over Gaza Blockade (December 29, 2009)
The United Nations independent expert on Palestinian Rights has again called for a threat of economic sanctions against Israel to force it to lift its blockade of Gaza, which is preventing the return to a normal life for 1.5 million residents after the devastating Israeli offensive a year ago.
Gaza: Six Months Later, Older Persons Still Suffer from Israeli Attacks (May 28, 2009)
Recently, Senior Liaison Officer from the UNRWA, Saahir Lone, sat down with the NGO working group on Israel/Palestine to discuss the current situation. The people of Gaza face a critical problem, one of "access" to many goods necessary for reconstruction of both homes and institutions (such as the damaged medical infrastructure). Furthermore commercial goods such as medications and foodstuffs are not allowed into the region, leaving vulnerable groups and specifically older people at a very high risk.
Gaza: Living in a Nursing Home with Memories of a Recent War (March 8, 2009)
(Article in Arabic)
Rahma Marad spends her days in a nursing home in the Gaza Strip, living in fear and trauma from the most recent escalation of violence in the region. The hospital where she resides houses older women who do not have families that can care for them. During the recent heavy Israeli shelling, the hospital sustained bombing and destruction that left it barely habitable, also destroying hard-to-replace medical equipment. These old women face psychological trauma and fear for their lives, particularly in a place where there is no infrastructure to care for them.
Palestine: Gaza Residents on the Increase, Despite the Difficult Circumstances of Aggression (February 15, 2009)
(Article in Arabic)
Reports indicate that the Gaza Strip is one of the most densely populated regions in the world, and the demographics are changing rapidly. The results indicated that while the proportion of older people has decreased, the demographic projections show that lower fertility rates will increase the proportion of older persons.
Gaza: Palestinian Rockets Continue to Be Fired Despite Unprecedented Carnage (January 6, 2009)
Civilian population suffered helplessly as the attacks on Gaza continues. Israel forces have even attacked UNRWA schools, which are temporarily the shelters for the refugees. Women, children, elderly have no possibility to flee from the artillery shelling and missile fire. Fathers and grandfathers are holding the corpses of their children and grandchildren.
Gaza: Medical Teams International Rushes Aid to Middle East War Survivors (January 5, 2009)
Medical Teams International is sending surgical kits, medicines, and sutures to help needed families in Gaza. The vice president of international programs for Medical Teams International says that the children and the elderly are caught in the crossfire during these attacks. Resources are urgently needed to treat patients who are on the line of life and death.
Palestine: Older Persons Comprise 4.3 Percent of the Population in the Palestinian Territories During the Year 2007 (September 29, 2008)
(Report in Arabic)
Dr. Louay Shbanh, President of the Palestinian Statistics Department, reviewed the situation of older persons in the Palestinian territories on October 1, 2008, the International Day of Older Persons. His assessments presented the most important statistics available on older persons, including: the social and economic situation of older persons, as well as demographic characteristics such as health, education, employment, standards of living and satisfaction with living conditions. Dr. Shbanh noted that older persons are a segment of the population that receives limited attention, especially in developing nations.

Palestine: Israeli Troops Shoot Hebron Family (June 6, 2007)
A 67 year old Palestinian man was shot dead today and at least four members of his family were wounded when Israeli soldiers raided his home in Hebron. The Army claimed it was looking for suspected terrorists and that they had no choice but to open fire after being attacked. Eye witnesses, however, say that there was no such attack and that soldiers simply began shooting indiscriminately. "His wife came out screaming so the soldier shot her and then he shot his brother and then the children. Go and look at the house. It's a pool of blood."
Palestine: Forty Years of Palestinian Trauma (June 5, 2007)
June 5th marks the 40 year anniversary of the six-day war, and Mohammad Kardash, 73, has been unable to forget how he and his family were forced to flee their homes. Little did he know that 40 years later, the war would continue to have a resounding effect.
Palestine: Grandmother Blows Self Up in Gaza Suicide Blast (November 24, 2006)
Fatima Omar Mahmud al-Najar, an elderly woman who had nine children and more than 40 grandchildren blew herself up in Gaza, which did not kill anyone but slightly wounded two soldiers. Her oldest daughter said that martyrdom inspired her because "her son had been killed by Israelis, that her mother's house had been destroyed, and that another grandson was in a wheelchair with an amputated leg."
Israel: Finance Minister: We'll Fight Poverty Despite War (November 6, 2006)
Socioeconomic gaps threaten the economimc balance of Israeli society. According to the Finance Minister, these gaps prevent the country from becoming an "economic powerhouse." He proposed that the Knesset direct a part of the budget to the weaker populations: the elderly and the sick. But the high cost of its War in Lebanon has weighed down the Israeli budget The government may not be able to provide any additional assistance to the sick and elderly this year.

Israel: Rehabilitating the North (August 15, 2006)
Days after the ceasefire between Israel and Hezbollah fighters, heads of the Israeli government discuss the rehabilitation of public and private spheres, including health and social services in the country's north. Israel's emergency medical service plans to hand out "thousands of packages of food to the elderly" and assist elderly residents who have spent a long time in bomb shelters or away from their hometown in reorganizing themselves in their homes. In addition, Israel's far left Meretz-Yahad party calls for an investigative committee to examine "how the war deepened social gaps and led to the abandonment of the weaker segments of society, and why bomb shelters were not built in Arab communities."
Israel: Elderly Hit Hard by Crisis in the North (July 25, 2006)
Israel's Ministry for Pensioners' Affairs plans to allocate NIS 2.5 million to help older citizens in the north of Israel finance their journeys south to escape rocket attacks. The allocation will also provide necessary supplies and services for those whose caregivers refused to come to work because of the bombardments from Hezbollah. Without caregiver assistance many older people will not get proper food and medical services or make it to the local public bomb shelters in time.

Middle East: Commission Allocates €34 Million in Humanitarian Aid to Vulnerable Palestinian Populations in the West Bank and Gaza and in Lebanon (July 7, 2006)
The European Commission will allocate €34 million in humanitarian aid for Palestinians in the West Bank, Gaza and Lebanon. UN agencies, NGOs and the Red Cross plan to implement humanitarian activities in the areas of food delivery, emergency employment, health and psycho-social support, water and sanitation services, shelter rehabilitation, protection and coordination. Significantly, implementing organizations will give particular attention to special hardship involving older persons. However, the European Commission is concerned that Israeli movement restrictions and the worsening humanitarian situation can create obstacles to humanitarian operations.

Palestine: Health Crisis Looming Ahead (May 8, 2006)
(Article in French)
After Hamas was elected to office and put on the list of terrorist organizations by Europe and the US, no American NGO has given help to Palestine's fragile health system. The main hospital of Ramallah can't overcome a shortage of medical supplies, putting two-thirds of the local population at risk. The World Health Organization predicts that among the most vulnerable patients, the elderly will pay the highest toll. Without international financial assistance, which provides more than half of the Palestine Authority's income, the health system in Palestine will collapse. "The emergency situation will become a real catastrophe if Europe doesn't do anything," explains a college teacher.

Palestine: Conference Examines Plight of Elderly Refugees (June 23, 2005)
Older Palestinians spoke out sharply and bitterly against the misery and privation that they've endured during their decades long stay in refugee camps as a result of continuing hostilities following the formation of the State of Israel where Palestinians once lived as a majority. At a conference entitled "Improving Services for Elderly Palestinian Refugees in Lebanon," NGOs, medical professionals and United Nations Relief and Works Agency (UNRWA) staff focused on the physical and mental health needs of elderly Palestinian refugees now in Lebanon. Indeed, refugees Hajje Hind Dalati, 85, and Hajj Ahmad Fadl, 90, noted that older Palestinians had few general services and lacked hearing aids, canes, walkers or even entertainment programs that might make their lives more humanly bearable.

Palestine: Al-Shati' Refugee Camp Grim Reminder of Nakba (May 15, 2005)
Abdel Rahman Al-Adal, 71, recalled how Zionist groups stormed his village and killed his next of kin in cold blood." He and other elderly Palestinians still dream of returning to their homeland.

Israel/Palestine: A Trip to Palestine and Israel (March 4, 2005)
Judy Lerner, an 83 year old New York-based peace activist, traveled to Israel-Palestine in late 2004 to observe and learn more about the Israeli Occupation of the Palestinian West Bank. As part of a "compassionate listening" group, she helped pick olives in a Palestinian grove and slept on the floor on a Palestinian home while gunfire erupted in the street below. Concluding her trip standing on a Tel Aviv street corner, Judy joined the Israeli Women in Black who have been silently demonstrating to "stop the occupation" since 1988.
Palestine: The Palestine Red Crescent Society Weekly Press Release for the period 8-14 January 2005
A little explanation about the daily life in Palestine for the Palestine Red Crescent Society: No emergency service when you need it; no freedom of movement even for Medical staff; and continued deaths of civilian population whose numbers only increase. If the United States were Palestine, 294,884 US citizens would have died in the conflict between the end of 2000 and today. The numbers include many elderly, children, women.

Palestine: Palestinians Unable to Reach Hospital (October 18, 2004)
Palestinians living in the territories and suffering from diseases even as cancer can't reach hospital without a permit for a few hours which has to be asked again each day before entering Israel. So what can we say about emergency? The Israeli army replies that these restrictions are necessary for security needs but many of its refusals are purely arbitrary, according to local observers.

Palestine: Gaza Daily Update (October 15, 2004)
The Israel military assault on Gaza has killed 133 Palestinians and injured more than 432 persons. The number of civilian victims grows steadily. Israel Occupation Force (IOF) soldiers killed a 65-year-old woman, Fatima Muhammad Hussein, with a live bullet in the head while she was inside her house. The IOF had opened fire on the Ezbet Abed Rabu neighborhood in Jabalia town.

Palestine: Israel Razes 35 Gaza Houses (September 26, 2004)
Ahmed Abdullah, an elderly Palestinian man has become another victim of the Israel-Palestine conflict. The old man was killed in an Israeli air raid that came several hours after an Israeli woman was killed during a Palestinian mortar strike on a Jewish settlement. The death of the 60 year old man brings the number of people killed in the conflict (since the start of the Palestinian uprising four years ago) to 4,337.

Israel: Victims Laid to Rest after Beersheba Bombing (September 2, 2004)
Tamara Dibrashvilli- 70, Shoshana Amos- 64, Margareta Sokolov-58, Eliyahu Ozan-58, Roman Sokolovsky- 53, Vitaly Brodsky- 52 were laid to rest in Beersheba new and old cemeteries. These elderly were recent victims of another twin suicide bus bombing attacks in Israel. The majority of them are new immigrants.

Israel: Twilight Zone / A Sound Sleep (September 9, 2004)
Routine, daily fear does not help the people of Israel or Palestine get used to the horrors of war. Rasmiya, an elderly Palestinian woman of 70 whose eyes are half- blind and whose body is half-paralyzed cannot stop crying. The Israeli Defense Forces bombarded her house all night looking for "wanted persons." Earlier in the week the President of the Israel Supreme Court had called on the army to stop this type of attack, the so-called "early warning" which substituted for the outlawed "neighborhood procedure." Despite this appeal, the IDF continues to attack civilians in this way
Israel: West Bank City Closed Off After Blasts (September 1, 2004)
Palestinian suicide bombers' actions took 16 lives of civilians in Beersheba, situated in Negev Desert between the Israeli occupied territories close to Hebron and Gaza. Nissim Vaknin traveled on one of the attacked buses. When an elderly woman with shopping bags boarded, Vaknin gave up his seat to her and walked to the back, a gesture that saved his life. The elderly woman was killed in the blast several seconds later. In retaliation, the Israeli military destroyed the home of an accused suicide bomber, arrested the accused's three brothers and sealed off the town of Hebron. In addition, the Israeli military has stepped up "targeted killings" of Palestinians it believes to be militants.

Israel: Arab Prisoner Murders Elderly Jewish Cellmate (August 30, 2004)
The Israel-Palestine conflict has long gone beyond political circles and entered a dangerous phase of human hatred. Recently, a young Arab career criminal in Kishon detention facility attacked his elderly Jewish cellmate for snoring in his sleep. The Arab cut the 70 year-old Jew numerous times with a razor blade and then beat him to death.

Jordan: Jordan Says Concerned About Prisoners Inside Israeli Jails (August 24, 2004)Hundreds of Jordanians, including elderly, took part in a sit-in protest in front of the UN office in Amman. Their purpose was to show solidarity with their relatives -- some 70 Jordanian war prisoners and fellow Palestinians who had gone on a hunger strike demanding Israel stop strip searches, allow more frequent family visits, improve sanitary conditions and install public telephones. The protesters appealed to the international community to pressurize Israel to respect the Fourth Geneva Convention on Human Rights and Prisoners of War.

Israel: Israel Urged to Change Occupation Tactics (August 24, 2004)
The international community repeatedly urged Israel to consider adoption of the Fourth Geneva Convention, which will lay out the responsibilities of the Israeli authorities in treating local Palestinian population in occupied territories. Although, Israel has its own arguments, its violent and abusive practices at West Bank military checkpoints and at raiding the refugee camps in search of militants harms innocent vulnerable people, mainly elderly. The recent footage of Associated Press Television showed an Israeli soldier grabbing a blindfolded elderly Palestinian man by the back of his neck, pushing him along violently.

Palestine: Palestine, A Nation of Prisoners (August 22, 2004)
Israel still holds approximately 7200 Palestinians, including women, children, elderly and patients, under harsh detention conditions, inside its various jails and concentration camps. According to the Addamir Prisoner Support Center, a Palestinian organization, about 40 percent of all Palestinian males, elderly included, have spent time in Israeli prisons. Although some of them are real terrorists, many of the rest are political prisoners detained in breach of human rights international conventions.

Palestine: More Palestinian Homes Razed (August 12, 2004)
Over 20 Israeli military vehicles, backed by five bulldozers and Apache helicopters, have demolished at least seven Palestinian homes along the Egyptian border south of Rafah in Gaza. As a result, many old people are left without home and helpless. They are calling on international organizations to rescue them.

Palestine: Martyrdom of Elderly Palestinian Man from Exhaustion after Crossing Rafah Terminal (August 9, 2004)
The Israel-Palestine conflict that has gone on for decades now has sacrificed a lot of innocent lives. Vulnerable elderly Palestinians die not only from targeted or random bullets and missile attacks but in presumably peaceful circumstances as well. Lengthy security measures compromise their fragile health. A 70-year-old Palestinian - Fahmi Mohammed Mahdi- died shortly after crossing the Rafah terminal where he had to wait for three weeks.

Palestine: Elderly Woman Among 7 Palestinians Killed Since Sunday (August 6, 2004)
Recurrent attacks on peaceful Palestinian civilians has acquired a permanent character. On August 8, the Israeli forces' sporadic gunfire killed a nameless Palestinian elderly woman in the southern Gaza Strip town of Rafah. And she is only one of the thousands of civilians, killed over the last decades.

Palestine: UN Emergency Feeding Agency Extends Operations in Palestinian Territories (August 3, 2004)
Physicians for Human Rights has stated that Palestinians residing in the occupied territories are suffering from malnutrition and serious ailments caused by the malnutrition. The situation is especially difficult for the elderly Palestinians estimated to be about 33.3% of the entire refugee population. In order to mitigate the malnutrition problem, the United Nations World Food Programme has announced that it will extend its emergency operations for another year, increasing its aid by more than a third.

Palestine: Israeli Troops Gun Down Palestinians (August 1, 2004)
It seems even refugee camp is not a safe haven for the Palestinian refugees. Recently the Israeli troops shot dead four Palestinians including a 60 year old woman in a refugee camp in Gaza in two separate attacks.

Israel: Israeli Protesters Form Human Chain (July 26, 2004)
More than 100,000 Israelis gathered on Sunday to form a human chain from Jerusalem to the Gaza Strip to protest against Prime Minister Ariel Sharon 's plan to pull Jewish settlers from the occupied territory. Among others, elderly Israelis join their hands as a
part of human chain in Jerusalem Old City. Does this human chain know the UN Resolutions No. 446(1979) and No. 465(1980) that condemn the existence of these settlements in the occupied territory?

Palestine: Disabled Man Dies in Gaza Rubble (July 12, 2004)
Israeli tanks demolished the house of 70 year old Mohammed Khallas who lived in the Gaza Strip and killed him. Continuing the Israeli Government policy of demolition of Palestinian homes, the soldiers in the heavily armored tank claimed another Palestinian victim. Disabled and unable to rescue himself, the old man died as his house collapsed around him. His daughter, Mona, said she had tried to persuade the Israeli soldiers to give her more time to get him out but they did not listen.

Palestine: Bulldozers Don't Have Heart (June 4, 2004)
In late May 2004 Israeli troops swept into Rafah refugee camp in Gaza bulldozing hundreds of homes and leaving many dead and hundreds of others homeless, most of which are elderly. Such destruction violates the Geneva Convention on "Collateral Damage" forbidding even accidental damage of non-military property, particularly civilian homes, in war times.
Israel: Israeli Official Offers Empathy but Hits a Nerve (May 24, 2004)
Yosef Lapid, Israel's justice minister started a political uproar when he protested against the demolition of Palestinian homes in the southern Gaza Strips. After seeing the picture of an old woman in the ruins of her home looking under some floor tiles for her medicines, Mr. Lapid imagined that this woman could have been his grandmother.
My Son the Suicide Bomber (March 2, 2004)
An older Palestinian man reflects on the situation of his family. Even as a child he spent time in a refugee camp as a result of the Israeli occupation of Palestine; now his son died as a suicide bomber in response to the long occupation. Retaliating, Israel Defense Forces blew up Yousef's home along with damaging some neighbors' homes.

Older Palestinians Lose Homes in Israeli Raid (October 15, 2003)
Following a suicide bombing in Haifa that killed 19 people, Israeli forces carried out punishing raids in the Rafah refugee camp in southern Gaza, ostensibly to uncover tunnels used for smuggling weapons from Egypt. Hundreds of Palestinian homes were razed and orchards destroyed in this operation, the most destructive in Gaza since the beginning of the second intifada, but only three tunnels and no weapons were found. Several older Palestinians and their families lost their homes and all their possessions
Condition of Elderly in Palestinian Occupied Territories Among Issues Raised at Second World Assembly on Ageing (April 11, 2002)
During a Second World Assembly on Ageing plenary session, several states voiced concern that elderly Palestinian civilians have suffered particularly severely from Israel's actions in the Occupied Territories. The representative of Israel countered that Israeli older people have also been killed during the crisis.
Grassroots Organization Fights Deplorable Circumstances of Palestinian Older Persons
Atta Services is one of the few organizations serving older persons in the occupied Palestinian territories. In addition to its regular program, which includes provision of hot meals, doctors' visits, house cleaning, and visits by staff, Atta Services has also launched an emergency relief program to alleviate the critical conditions of elderly Palestinians due to the repeated invasions by Israeli forces during the second intifada. Almost all of their elderly beneficiaries need counseling and psychological assistance; many need help in repairing their homes damaged by the army; and regular delivery of staple foodstuffs is hampered by checkpoints, curfews and closures.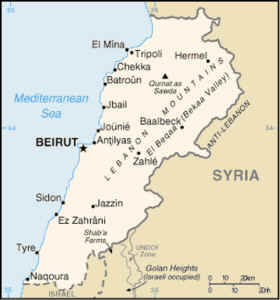 Lebanon: The One Year Anniversary of the Israeli Invasion of Lebanon (July 12, 2007)
(Article in Arabic)
An article highlighting the one year anniversary of the war between Israel and Lebanon cites a government article detailing the age demographics of Lebanese refugee. The elderly were estimated to make up about 7% of the 600,000 Lebanese who fled the south of Lebanon.
Report: Mortality Among Older Married Adults in the Suburbs of Beirut (June 2007)
Lebanon, like many developing countries, is characterized by inadequate population statistics data. This lack of reliable data makes formulating health policy extremely difficult. In this report, Campbell et al use household surveys to indirectly determine mortality rates for older people in the suburbs of Beirut. Unsurprisingly, the study finds that the civil war between 1975 and 1990 increased mortality rates, particularly in older men.
Three-Day Bombardment of Camp Cuts off Vital Aid Supplies to Terrified Residents (June 3, 2007)
Aid agencies and emergency services have been unable to reach civilians trapped in Nahr al-Bared Palestinian refugee camp in northern Lebanon for three days to evacuate the injured or deliver water and food. Most of the residents of the besieged camp are the sick and elderly. "The people who remain in the camp are not sympathizers of Fatah al-Islam. They are…mostly old men and women who would prefer to die in their homes than be made refugees again – as they were by the creation of Israel in 1948," said Abu Jaber, a Palestinian social worker.
Lebanon: The Elderly, Women and Children Face Death in Refugee Camp (May 27, 2007)
(Article in Arabic)
The continued bombing of the Nahr-al-Bared Palestinian Refugee Camp in Lebanon has forced many Palestinians to flee, however, thousands remain trapped inside. Those who managed to escape traveled on foot but were forced to leave behind many older persons who could not handle the 7 mile walk to the Badawi Camp in the heat of the sun. Humanitarian organizations have said that at least 10,000 of the original 31,000 residents still remain inside the camp. Those who escaped reported severe shortages in water and food within the camp. Also, they faced constantly a barrage of bullets, even as they struggled to leave Nahr-al-Bared. "The Army targeted our house even though there were no militants inside," said one resident. "We had no choice but to flee."
Lebanon: Refugee Flee Lebanon Camp (May 23, 2007)
Over the past week, Palestinians have fled a refugee camp in Tripoli, Lebanon, trying to escape fighting between Fateh el-Islam and the Lebanese army. According to the UN Relief and Works Agency's spokeswoman Hoda Samara, "The humanitarian situation is very, very bad … and deteriorating every minute. Inside the camp there are no hospitals and only one health center," which closed during the fighting. Some 31,000 refugee Palestinians live in the overcrowded camp. Among the most vulnerable are older persons, including an elderly woman who wept as she sat in a wheelchair waiting to be taken from the camp.

Report of the Commission of Inquiry on Lebanon pursuant to Human Rights Council Resolution S-2/1 (November 2006)
(Report also available in Arabic)
The report describes the terms of reference, methodology, approaches and activities of the Commission. It provides an overview of the 33-day conflict with an historical background and addresses the qualification of and the law applicable to the conflict. The report then concentrates on the various substantive issues the Commission considered it should address in detail in accordance with its mandate. The report further provides an analysis on the various aspects of the impact of the conflict on life in Lebanon including the effects of the attacks on women, the elderly, and children. Finally, the report presents the conclusions of the Commission and its recommendations.
Lebanon: Unexploded Cluster Bombs Prompt Fear and Fury in Returning Refugees (August 21, 2006)
While there is a cease fire, Israeli soldiers left behind a lethal legacy of the war, unexploded cluster bombs. Mines can be found in urban areas that are hurting or killing civilians, such as children and elderly people. Thirty-four days of war created damage that will require at least six months to clean up in these minefields. For six months civilians must live in fear of setting off a bomb. Faced with this disaster, we must campaign to ban cluster bombs and other weapons that target civilians.
Lebanon: Lebanese Villagers Return to Corpses, Devastation (August 15, 2006)
On the first day of the ceasefire, 70-year-old Mariam Najd, like most of the people who fled the bombardment, returned to her devastated village in South Lebanon. Like many other victims of this war, she hunted through the ruins of the houses searching for the buried corpses of her loved ones. It will take years for her and the many others who lost everything they owned to understand what has happened.

Lebanon: Returning to the Rubble of their Homes (August 15, 2006)
Roykahay Bezia, 67, her elderly husband Ahmed and her adult children are amongst the many refugees returning to Lebanon in the first few days of the ceasefire. They bring with them what little they have left in their possession, hoping that their house still exists and that they can pick up their lives the way they left it just a few weeks earlier. The Bezias consider themselves lucky that someone helped them flee just before the bombing started. However, nearing their hometown, it appears their luck has changed. Upon seeing their destroyed house, the elderly couple breaks down in tears not knowing what they will do next. But after a while Roykahay says smiling "things will eventually get better."
Lebanon: Douste-Blazy: "The Humanitarian Situation in Lebanon is 'Disastrous'" (August 10, 2006)
(Article in Arabic)
The French Foreign Minister, Philippe Douste-Blazy, declared at a press conference that the situation in Lebanon "becomes more and more worrying, even disastrous (...) we surpassed the number of 1 million people displaced (…) and more than 800 killed (…) and in the south of the country, the only inhabitants remaining are older persons who did not leave their homes." Given the situation, the French Foreign Ministry in cooperation with the United Nations Children's Fund (UNICEF), the High Commissioner for Refugees (UNHCR), the International Committee of the Red Cross (ICRC), and the World Food Programme (WFP) launched the operation "A Boat for Lebanon" to provide food and other relief assistance.
Lebanon: The Rubble of Bint Jbeil: Survivors Coming out of the Wreckage (August 2, 2006)
(Article in Arabic)
The Washington Post published an investigation on the Lebanese town of Bint Jbeil and its inhabitants conducted by its correspondent, Anthony Shadid. The investigation includes poignant scenes about the destruction and suffering that the inhabitants endured. Hours after a promised suspension of Israeli air strikes, the civilians came out of the wreckage after 20 days spent under the bombings. Ali Hakim, 80 years old, said "just because of a certain group of people, do the Israelis have to destroy everyone and everything?" A Red Cross worker showed up with a woman named Mariam, 80 years old or more, blind, and thirsty after hiding for 20 days and consequently unable to move.

Lebanon: Cancellation of Humanitarian Convoys Blocks the Delivery of Supplies to South Lebanon (August 2, 2006)
(Article in Arabic)
The United Nations World Food Program (WFP), asked for the sending of three convoys to Tebnin, Rmeish, and Naquoura and received the Israeli Defence Forces' concurrence on safety to proceed only in Tebnin and Naquoura. For the first time in July 30, WFP did not receive the authorization to send humanitarian convoys to Marjayoun. Amer Daoudi, WFP coordinator of emergency operations in Lebanon, said: "we are increasingly frustrated that our convoy movements are being hampered, leaving people in the south stranded for what is now nearly three weeks. We have no time to waste - they are running out of food, water and medicine. Many are poor, sick, or elderly and were not able to leave their homes."
Lebanon: Zeynab Collected her Personal Belongings to Flee Kfar Kila: 3 Suitcases, Implements, and 30 Eggs… Some Inhabitants of the South Refuse to Leave no Matter What (August 2, 2006)
(Article in Arabic)
Israeli artillery destroyed the small village of Kfar Kila on the Lebanese-Israeli border on July 31. At the time, the remaining inhabitants were willing to make a decision whether to leave or not, depending on the Israeli pledge to a 48-hour ceasefire that would enable them to flee. The majority of the inhabitants of Kfar Kila escaped to neighboring villages in the north Marj Ayun. Kalia. Zeynab Swaidan said "dying would be better than leaving our home." Afraid, she collected her belongings. Israel kept warning the inhabitants of border towns to leave the area, accusing those who remained of supporting Hezbollah. However, those who stayed in Kfar Kila are mostly older people with a limited capacity for movement.
Lebanon: Old, Sick and Weary Emerge From Rubble (August 2, 2006)
Many elderly were caught up in the war zone after Israeli troops entered Bint Jbeil during the first weeks of bombardment. Many in their 70s or 80s hid in ruins, suffering from food and water shortages for several days during the blockade. After the siege ended, some died of malnutrition and heart failure as they were unable to walk to the nearest hospital 8km north to get medical assistance.

Middle East: UNHCR's Emergency Assistance to Displaced People and Others of Concern in Lebanon and Neighbouring Countries (July 2006)
The United Nations Refugee Agency issued an emergency appeal for more than $18 million to respond to growing humanitarian needs in the Middle East region. Around 150,000 of the most vulnerable displaced persons, mainly women, children and the elderly in Lebanon, Syria and potentially other neighboring countries will be the beneficiaries of the emergency assistance. However, the unpredictable state of affairs in the region remains the main obstacle for providing an effective emergency response to people in need.

Lebanon: The Exodus of Thousands of Lebanese (July 31, 2006)
(Article in French)
The Israeli bombings of Qana killed 56 people, including 34 children and 12 women, and provoked the outrage of the international community putting pressure on Israel who agreed to a 48-hour cease-fire. Thousands of civilians fled to the north of the country, taking advantage of the temporary halt to Israel's airstrikes. "I haven't seen the sun for 20 days", explains Mehdi al-Halim, 73 years old, who remained stuck in his house with his wife since the beginning of the Israeli bombings in July 12th. Unfortunately, the airstrikes continued after a shortened "cease-fire" and killed civilians, including elderly.
Lebanon: Residents Flee Lebanese Town of Bint Jbeil (July 25, 2006)
More then 85% of civilians left the town of Bint Jbeil before Israeli troops entered this border town, a Hezbollah military stronghold, late on Tuesday. However, some of the oldest residents refused to leave their homes and remained in the war zone. "They have nowhere to go. They'd prefer to die in their homes if they're going to die," says Rani Bazzi, one of the last civilians to leave town.

Lebanon: "Mediation" Plays the Most Important Role in the Operation of Evacuation of Foreigners from Lebanon... US Citizens and Green Card Holders Have Better Luck in the Evacuation Process ( July 20, 2006)
(Article in Arabic)
In an ironic use, "mediation" is the most important issue in the evacuation of foreigners by ship from Lebanon after the Israeli army bombed Rafik El Hariri International Airport. While US citizens and green card holders had "priority," many Canadians are still waiting to leave even though the Embassy contacted them two days ago asking them to be ready to take one of the two available ships departing to Kubros and Canada. An older woman desperately wonders what she can possibly do with her 13-year-old grandson. "He cries from fear because he is alone here and his family is in Canada while my other son is confined in the south with his wife who is nine months pregnant."

Lebanon: Lebanon Crisis: Thousands Flee Homes (July 20, 2006)
As violence increased in the Middle East, the number of displaced civilians climbed to 500,000, leaving them without access to necessary services. An International Medical Corps (IMC) team provides immediate humanitarian help to women, children and the elderly, all especially vulnerable in such displacement. IMC focuses on lessening human suffering among those in underserved villages and communities in the southeast of Beirut.

Lebanon: Bombings in Lebanon, Israel Hit Close to Home (July 20, 2006)
Thousands of people were caught under fire since the week-long Israeli bombing campaign began in Lebanon. While thousands were evacuated, others, including elderly, were holed up in their homes spending days with little water and food and no electricity. Living in the high-rise apartment buildings, some elderly people fear leaving home to go to a bomb shelter, afraid of being hit by rockets, while others are unable to make it downstairs due to mobility problems.

Lebanon: Lebanese Ask for Passports; US Helicopters Transport the Sick and the Elderly (July 18, 2006)
(Article in Arabic)
Foreign embassies in Lebanon have worked at contacting and regrouping their nationals for transfer first to safe areas, and then to transport them outside of Lebanese territory. Lebanese people gathered far from the bombings to secure passports that would enable them to move to "tourist destination" until the end of the war. The US embassy provided two helicopters transporting people facing critical health situations, along with children and the elderly.

Lebanon: Thousands of Displaced Lebanese Arrived in World Vision ADPs (July 18, 2006)Horrors of the Middle East crisis left Oum Adnan, a 75 year-old woman, who lost all her family members in the recent Israeli bombardment, completely alone in Beirut. Like hundreds of other displaced women, feeling scared and lost, she is looking for protection and shelter from World Vision Lebanon's Area Development Programs (ADP). Tens of thousands of victims will be evacuated from Lebanon over the next few days.

Lebanon: Beirut Faces the Issue of Thousands of Displaced and Lebanese People Question Themselves: Do We Have to Suffer Again (July 18, 2006)
(Article in Arabic)
Ghabi Khali, working for the High Relief Committee set up by the Lebanese Parliament, declared that "the number of people displaced amounts to approximately 5,000, a figure increasing everyday." In Beirut, and all around the country, schools have opened their doors to welcome Lebanese people fleeing their homes. Hussein Awda, 71 years old, describes the current situation as being different from the civil war since today "bombs are more dangerous due to technological advance. Witnessing the bombing of a bridge close to my home made me feel insecure even in a shelter. We suffered a lot in the past so why do we have to suffer again today?"

Kyrgyzstan: HelpAge begins Relief Distributions to Older People in Kyrgyzstan (June 25, 2010)
HelpAge International will distribute 500 hygiene kits to older people caught up in the Kyrgyzstan conflict. An unusually high percentage of those are older people because younger people have left the country. Some are confined to their own homes, too scared to go out while others have been internally displaced. The project should directly benefit 2,500 older people.
Turkey: The Chairman of a Turkish Foundation for Human Rights Tells the Facts of the Flotilla Massacre (June 3, 2010)
(Article in Arabic)
Eyewitnesses who were on board one of the Gaza-bound ships of the flotilla provided vivid descriptions of people shot dead after Israeli commandos stormed the ship. They denied that activists opened fire with the guns they seized from the soldiers who came on board the ship. Canadian Farooq Burney, director of a Qatari educational initiative, said he witnessed one elderly man bleed to death before his eyes after being shot. Additionally, the chairman of the Foundation for Human Rights and Freedoms and Humanitarian Relief, Bulent Yildirim, said that an Indonesian doctor was shot in the stomach as he helped a wounded Israeli soldier, and a photographer was shot in the forehead.
Report: Iran: Older People's Needs Following Major Disasters: A Qualitative Study of Iranian Elders' Experiences of the Bam Earthquake (2009)
A study examined the self-perceived needs of older persons following the earthquake in Bam, Iran in 2003. Qualitative data was obtained from six focus group discussions and ten semi-structured individual interviews with 56 people aged 65 to 88 years from the cities of Bam and Baravat and their rural suburbs. Findings revealed four major themes: inappropriate service delivery, insults to dignity, feelings of insecurity, and emotional distress. The results suggest that appropriate preparations involving culturally sensitive plans are needed in a disaster-prone country like Iran in order to satisfy the requirements of those who experience the earthquake, not least older persons.
Iraq: FMR: Iraqi Refugees in Syria (June 2007)
(PDF format, 2 p)
Since the US invaded Iraq, more than 1.2 million Iraqis have sought refuge in neighboring Syria. Syria's Deputy Foreign Minister discusses the need to provide elderly refugees with adequate healthcare and nursing homes. He points out, however, that accommodating the large number of Iraqi refugees imposes a major economic challenge on his country.

Syria: Fleeing Chaos of Iraq, Palestinians at Border Look to Damascus (June 13, 2006)
After Damascus, Syria, allowed a group of Palestinian Iraqi to enter Syria as refugees, additional 221 are willing to cross the border as well. In fact, in Baghdad, they are under severe harassment by other Iraqis who consider the Palestinian minorities were favored by the Sadam Hussein regime. "My husband was killed just because he was a Palestinian," Fatemah Ahmed, hoping to enter Syria explains. Despite the situation, Syrian foreign ministry stated Syria wouldn't allow anymore refugees. Nevertheless, the group is still waiting in poor condition at the border. Some elderly people from the group had to go back to Baghdad because they were too vulnerable to wait any longer.

Turkey: Life When You Are an Elderly Kurd (December 2004)
In an effort to meet the human rights criteria for European Union membership, Turkey relaxed some of its most discriminatory practices against Kurds in the country's southeast. But the life of Kurdish remains very hard and unfair. Here is the story about an elderly Kurd lady chase away from her village because of a pretended complicity with Kurdish paramilitaries who hid and lived in the mountains near her village. She had to re-build a house on her own and cannot live without often borrowing money. And now, her only son must leave home to do his military service with the Turkish army which burnt their village, oppressed them but let them survive.
Syria: Amnesty Raises Kurd Issue (March 10, 2005)
The Kurdish population lives in essentially four countries, Turkey, Iraq, Iran and Syria, and has been persecuted for a long time since the "host" governments considered them to be non-citizens and stateless. Amnesty International reports that Syria mistreats the children and elderly and does not give the Kurds access to their basic needs and human rights, despite its signing the International Covenant on Civil and Political Rights (ICCPR) International Convention that guarantees these rights.
Morocco : The Oldest War Prisoners in the World (August 26, 2005)
(Article in Arabic)
The names of 404 Moroccan war prisoners, who spent more than the legal period in the prisons of the Polisario, deserve to be mentioned in the Guinness Book of World Records. They were jailed for a long time and emerged as old persons. When they were freed, they found that everything had changed. One prisoner mentioned that he could remember his parents but he barely recognized his sisters and brothers or even the city where he is used to live. He needed more time to get used to his new life. Another soldier found that the only identification that he has was a death certificate that his family obtained when they lost hope that their son would return.